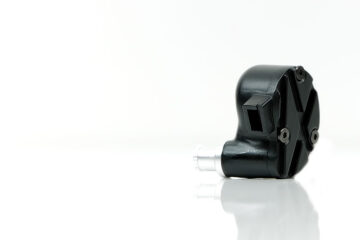 Disclaimer: The Clear Tune Monitors Da Vinci IX & X sent to us are samples in exchange for our honest
...
This is our first collaboration with Clear Tune Monitors though they have been around for quite a while now (2010).
...
The QDC Neptune is the company's entry-level single balanced armature universal IEM. It retails for $198. Disclaimer: The qdc Neptune
...
The Unique Melody Mentor V3+ flagship sees the original V3 from 2017 upgraded, retuned, and enhanced with a new carbon
...
We enjoyed compiling last year's Black Friday and Cyber Monday audio discounts and promotions so we thought we would expand
...
The following 11.11 feature is a rundown of some of the audio gear deals for 2019 we have found or
...
The Clear Tune Monitors Da Vinci IX is the 9-driver penultimate IEM in the Da Vinci series of universal monitors.
...
Usually, we find random posts on Social Media regarding Black Friday sales and post them as and when we see
...
The Oriolus BA300S is a portable tube amplifier designed to offer a fully balanced 4.4mm companion to Sony DAPs and
...
This is the third CanJam event to be held in Singapore and our second time in attendance in a media
...
An LCD screen. It is perhaps inevitable that the one distinctive "lack of feature" on one of my favorite budget
...
The Blon BL-A8 Prometheus is a new uniquely designed irregular openwork shell IEM featuring a single 10mm dynamic driver. It
...
The Oriolus DPS-L2 is a unique spin on the classic Sony TPS-L2 Walkman mechanical design using a modern ES9038PRO DAC.
...
AMP12 is a balanced circuit amp card for their flagship DX300 digital audio player with a maximum output level of
...
The Softears RSV is a 3-way five balanced armature driver universal IEM and the company's most affordable monitor to date.
...
The Phatlab Chimera is a JFET/Tube dual-mode portable headphone amplifier capable of up to 1W of PO output power. It
...
The Little Dot DAC VII is an ES9038PRO implemented desktop flagship DAC offering up to DSD512 and 32BIT/768kHz decoding. It
...
The Luxury & Precision P6 Pro is a revised edition of the original flagship P6 R2R DAP featuring a new
...
The Shanling M6 Version 21 is the company's latest DAP featuring a new dual ES9038Q2M DAC and improved output power.
...