I know I have reviewed the FiiO E10 on this site before but I felt that since I really liked those when it came out that I should review the latest version as well. I don't know what FiiO did to the first update to the E10 with the first Olympus model since I missed that one, but after listening to the latest version of the e10, I can say that they have got themselves another winner.
Unboxing
Before talking about the sound, let's talk about the unboxing and setup. Opening the box, what you get is the E10k unit itself, the USB cord and some rubber feet which I automatically stuck on to the unit as soon as I saw them. Just like the older model, setup was very easy and pain free. Just plug it in to any free USB port and it works automatically with files up to 24bits and 96khz sampling rates. No installation of drivers are needed. Just like the old E10, the E10k Olympus 2 also comes with a bass boost and a gain switch as well as a line out jack and a coaxial digital pass through in case you want to convert the USB from the computer to a standard coaxial digital output. The build quality of the E10k seems about the same as the old version with only some changes in the looks due to the different placement of the bass boost and gain switches.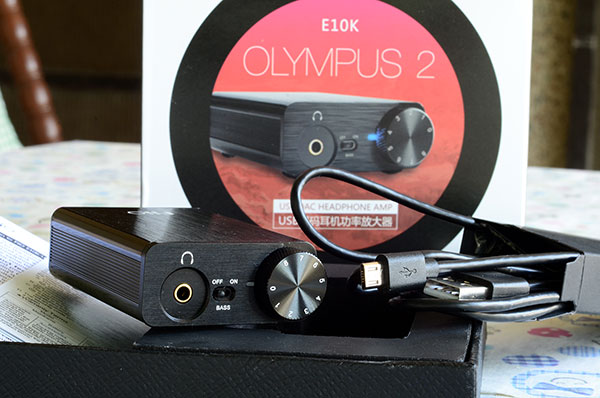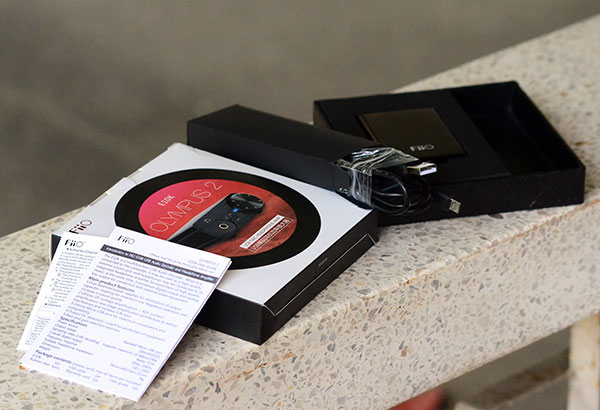 Design differences
The key component difference between the older E10 and the newer E10k lies in the switch from the older warmer and musical WM8740 chip to the newer cleaner and less noisey PCM-5102 DAC chip used by the likes of Arcam. In general FiiO have been quietly moving away from the WM8740 chip which was their stock chip and house sound for for the first few years. The FiiO E18 and the X5 (also a switch to PCM) are two other examples where FiiO have ventured into new sounds and impelmentations and a sure sign of a company continually growing in confidence.The second key change is the amplification stage with a switch to the LMH6643 opamp over the older AD8397 which for me produces a more natural response with superior imaging. They do have a little less slam than the AD8397 but come across as smoother and more refined.
Click next page for sound impressions..