The TP Audio Aurora is the company's debut monitor featuring a custom-designed single Sonion balanced armature driver. The retail price of the Aurora starts at $349 and can be bought in universal or custom made format.
Disclaimer: The TP Audio Aurora sent to us is a sample in exchange for our honest opinion. We thank the team at TP Audio and Euphoria SG for giving us this opportunity.
To read more about custom monitor products we reviewed on Headfonics, click here.
Note, this 2-page review follows our new scoring guidelines for 2020 which you can read up on here.
TP Audio stands for Tingpod Audio, they hail out of China and the Aurora is their debut monitor. You can buy the Aurora in either custom or universal format and it starts at a very competitive $349 for the custom edition.
Not many customs outside of the Lear Skyline come in cheaper than this. Only one other custom we have covered previously is at the same price and that was the triple driver Avara AV3 which we had as Bang For Buck in 2018.
Will the Aurora qualify as a Bang for Buck in 2019 we shall see in due time but the price is tempting and the craftsmanship or design looks excellent thus far.
Tech Inside
The Aurora is using a customized Sonion single balanced armature design. I have always enjoyed Sonion sound signatures and tend to find them a little less shrill than Knowles but this is often down to the final filtered tuning requested by the company. A single BA tends to have a fairly solid following due to the lack of crossover required.
Very often single BA designs sound much more coherent than multi-driver phase-correct crossover designs though that often they struggle to deliver at the extreme ends of the frequency response. There is only so much you can squeeze out of a single driver.
Unboxing
For a first-time entrant, the Aura packaging is solid pro and I mean long-time corporate level of professionalism. The packaging is not inconsistent with something like a Sennheiser product launch.
Normally I expect plain black oddly boutique origami-inspired packaging but this is pure retail with a proper box, proper printing and everything you need to know at a glance. You will not miss this on the retail shelf and it feels like you are actually buying something with value.
Inside the box, the layout is fairly normal, nothing overly fancy with the monitors on display above the very nicely designed leather carry case. The cable is already pre-attached so it curves out from the monitors and is bundled just under the foam top layer.
Accessories
The supplied accessories differ slightly depending on whether you order the universal or custom edition of the Aurora. The universal edition comes supplied with tips and the customs do not need any tips. Apart from that, the line-up is pretty much the same as follows:
Cleaning brush
Wiping cloth
Branded Leather Case
User manual
The case is good quality with a gray/green tone and a stitched finish. It is plenty deep to handle your monitors, cable, and all the accessories without having to force down the lid. The inside of the lid also has some mesh netting to hold the accessories such as the cleaning brush and cloth.
I believe the tips for universal edition customers should fit in there also (6 pairs) but you need to chime and let me know if you end up buying the universal variant.
Design
Pink! There I said it, the confidence is strong in this design although the official color is called Raspberry. I won't be all 1950's and say its one for the ladies. I love bold striking color choices and this one looks beautiful in the flesh, even more so than the pics.
Now TP Audio has not taken the traditional custom design route. You cannot have anything you like and they do not have oodles of design options. I guess with the 3D printing and price point there are some limitations. The resin used is also medical grade, (German DEXTAX) so it is also less likely to cause any naughty reactions or rashes on contact with your ear canal.
Below is their current selection and to be honest I find the colors quite tasteful for the plates though the main body is transparent for all designs. Not sure about the use of the word 'Cabbage" for the blue design, though.

Seeing them first-hand a transparent shell is never truly colorless. Faceplate colors tend to radiate a hue deep into the shell creating a soft complementary reflection throughout. The actual level of contrast in the colors is also a little lighter in real life, at least for the Raspberry. This is more of that lovely pink hue than any the stronger red influence the pic seems to suggest.
Cables & Connectors
The Aurora uses the latest round port MMCX connection system housed at the top of the main shell for an over the ear cable experience. The new MMCX system seems to be replacing the older flat plate MMCX connectors more and more. You will not really experience much of a difference in their use. They still require a delicate pinch and pull and swivel to adjust.
The stock cable is a 1.2m single crystal copper silver-plated, (SPC) wire with a translucent jacket finished in a braided design. I am not sure about the AWG but either 26 or 28AWg.
One thing I noticed right out of the box with this cable is just how pliant it is and I mean super soft and very quiet also. You will not find any microphonics or memory retention on this cable and it handles really nice.
The barrel finishing is quite nice also with a complimentary aluminum and chrome finish on all subtle L/R markings engraved into the connectors and a 3.5mm TRS jack termination. The 3.5mm barrel is a bit hefty, perhaps a right angle would have given it a lower profile and slightly less strain on some headphone jack ports.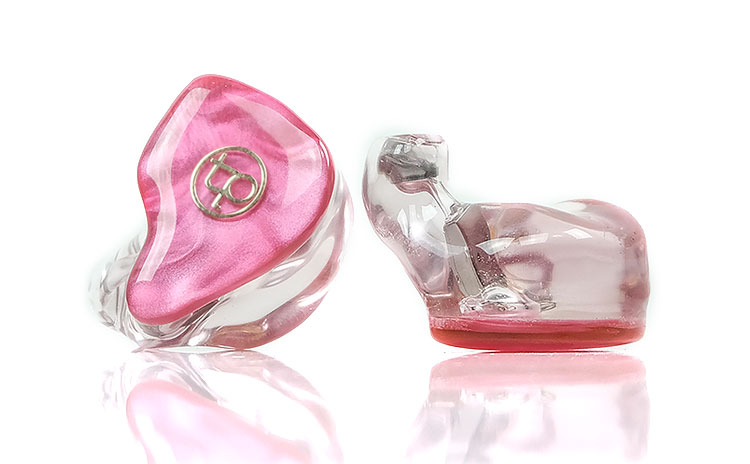 In The Ear
Much of this will depend on the quality of ear impression you supply to TP Aurora so I can't vouch for everyone's customs rather just mine. TP Audio will accept an STL digital scan of your ear impressions which helps a lot in terms of shipping costs. If you happen to have a good scan you know that works talk to them first and see if they can check and approve them.
My fitting was just fine with light canal pressure and a good seal that keeps out background noise quite well. A quick wiggle doesn't end up in a seal break and loss of bass either so that's positive. They are not that deep so I would call them more of a relaxed-fitting than stage-ready. They do not stick out of the ear either and feel quite secure in the ear also.
The nozzle seems to be more of a shallow horn design with a single bore tube system. I saw shallow simply because I have seen horn designs much deeper than this such as Empire Ears and Vision Ears. You will need that cleaning tool though as horn designs can collect wax if not careful.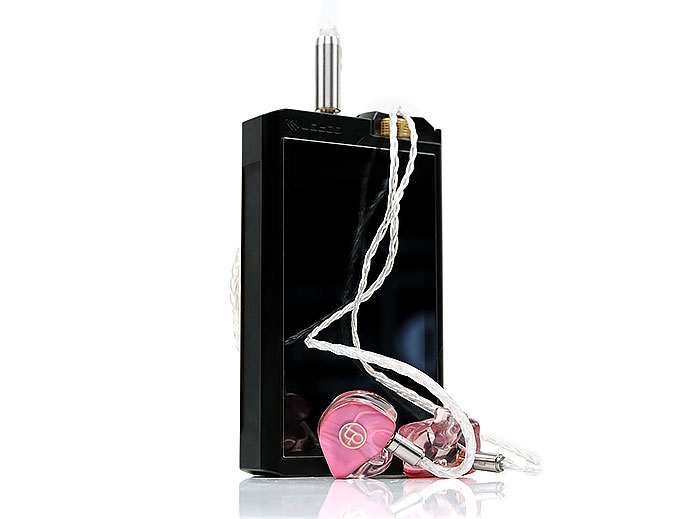 Sound Impressions
(Impressions were done with the Sony 1Z, Cayin N6ii, and HiBy's R6 Pro using 44.1K 16BIT Flac tracks)
The Aurora has that classic single-BA mid-centric sound with a slight roll-off in either direction once you dig deep into the lows or search for some sparkle.
There is a bit of compensation with some mid-bass elevation so you do get a sliver of warmth on the low-end and some decent punch. There is just enough presence and warmth to add a little even-harmonic sweetness to the instrumental and vocal timbre. Treble fades a bit beyond 5-6k so it sounds fairly wet and with some decent body but not the tallest or airiest out of the box.
The top-end tuning is such you won't find any sharp overtones or sibilant nasties creeping down in the mids and vocal performance which is where the strength of the Aurora lies. If percussion presence and clean tones are your thing then Aurora shies away from that and instead delivers a smoother easy listening sound.
It sort of reminds me of that Soranik SK1 tuning with that 1-4k rise or peak and a richer intimate vocal delivery. This is the type of monitor that works really nice with the likes of Halie Loren, Iyeoka, and other soulful or breathy type vocals where you want that sibilance to a minimum. Male vocals that pitch lower than 1k have slightly less presence on the Aurora but still sounds very smooth to my ear on initial impressions.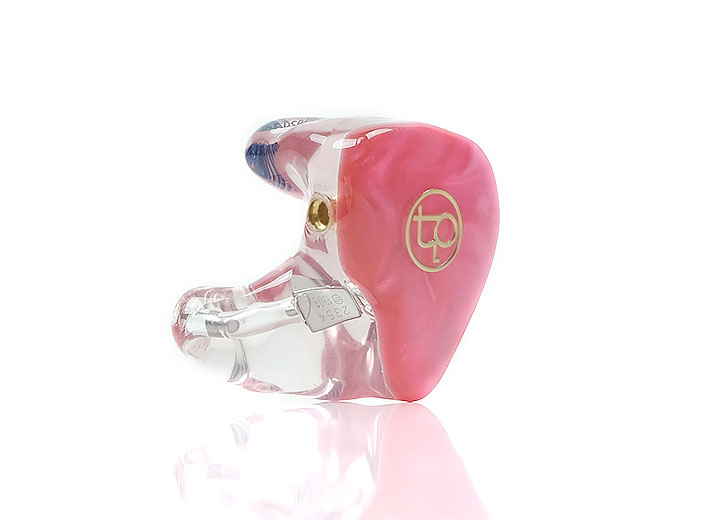 Our Verdict
On first listening, this has a lot of tonal characteristics similar to the Soranik SK1 and slightly warmer and richer than the Aya Audio YK1. Definitely sounds like a vocal-centric tuning with a solid emphasis on the mids but more female than male unless it's Bieber and pitching a little higher.
You may want to try some different cables and a bit of PMEQ just to see if the single driver will push out a bit more treble crispness. I am not looking for additional air per se but rather just a little more odd-harmonic bite from beyond 4k for percussion so see how that will sound.
Other than that, the Aurora is one 'purty' looking monitor with some top-notch build quality and an excellent retail presentation for the price. You do not get a lot of customs at this price point these days so this might be a nice option for tighter budgets.
Aurora Specifications
Driver: Balanced Armature
Frequency range:20Hz-20000Hz
Sensitivity:118dB SPL/mW
Impedance(1KHz):5.8Ω
Noise reduction:26Db
Connector:MMCX
Cable material: Single Crystal Copper Silver-plated cable