This is an in-depth review of the Aiaiai TMA-1 Studio "Young Guru" Edition, which is a specially tuned closed-back dynamic driver set of headphones. it is priced at $270.
Disclaimer: This is a sample that was sent to us in exchange for our honest opinion. Headfonics is an independent website with no affiliate links. Many thanks to AiAiAi Audio for their support
You can read about previous AiAiAi products we have previously featured on Headfonics here.
Note, that this article follows our latest scoring guidelines which you can read up on here.
Aiaiai TMA-1 Studio "Young Guru" Edition Review
The Young Guru edition brings in a more dynamic and vibrant personality than the flatter and duller stock Studio edition. The vibrancy though comes at a slight cost with peaky treble that can sometimes distract but overall there is a lot more verve and dynamics about this headphone both physically and tonally that I prefer over the original Studio.
I must admit I have been a big fan of Aiaiai headphones for some time now from the launch of the Tracks to the TMA-1 which has been highly praised by many and even the polarizing TMA-1 Studio which came out last year had a likability to it despite the polarizing and misunderstood nature of its sound.
There is a pattern to how Aiaiai works though and over the last few years each stock headphone has had a number of "editions" come out such as the Fool Gold for the TMA-1 so it is no surprise that the Studio got a work over this year with the launch of the new Young Guru edition in dashing black and red.
Background
So who exactly is this Young Guru chappie then? Gimel "Young Guru" Keaton is pretty much one of the top sound engineers in R&B at this moment in time working with the likes of Jay-Z, Alicia Keys, and Drake to name but a few, and managing to grab a heralded Grammy in his spare time for his work.
For most audiophiles who read the rags and buy the gear the endorsement of someone who actually knows how to engineer and produce music rather than sing a rap tune or two is far more assuring in terms of the likely level of input and expertise they put into the final product.
Certainly when word got out earlier this year that Young Guru was to be involved the initial question was in what way? By all accounts, the fabled man himself got stuck right in from the physical design to the driver and final tuning process so I actually honestly believe the story on this one in terms of what he put into it and it is just not a bland endorsement.
What I can tell you right away is that the Young Guru edition, whilst retaining that brighter sound signature of the original Studio edition that marked it as a radical step away from the dark attenuated on-ear TMA-1, does have some added coloration that gives it a different personality and tonal presentation.
Cable
That personality begins right out of the box with some notable departures in the overall padding and cable design of the Young Guru edition.
If anything you could argue that the Studio gained a bit of verve with a new red coiled cable finished in an attractive polished silver metal and gold 3.5mm jack with 1/4 screw-in adapter and red threaded cup cable.
Again it follows the TMA-1 time-honored traditions of being a single-sided detachable DJ-style cable but with the new lock-in mechanism seen on the stock Studio and Fools Gold/Beatport editions. The jack though has gone back to a straight line rather than right-angled as seen previously on the older Studio edition.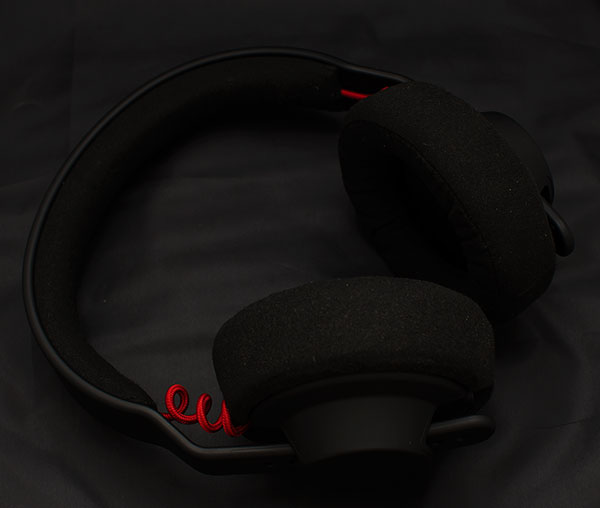 Design
Outside of the more colorful look the Young Guru edition sports an entirely new and altogether more sophisticated cup padding design consisting of memory foam covered in a microfiber material that is leaps and bounds comfier than the original cups.
For those in the first batch roll out of the stock Studio who remember the initial glue problems on their cups, I can assure you none of that exists on these new pads. They feel very well made and very comfy, at least to my old ears.
Isolation for a closed can on the new pads is probably not the highest you can get in its class and the clamp is not as strong as say the V-Moda M100 or the HD25-1 II but the whole design feels very well balanced and steady once on your head.
Comfort
You can detach the earpads in much the same fashion as the Studio stock edition but rather ironically you have nothing to change them to as the Young Guru edition does not come with a spare set of pads which I think is a first for the TMA-1 product line.
If you happen to own the stock edition you can indeed swap them around. The same memory foam and microfiber design is also used in the cushioning under the headband making it more comfortable to wear in my opinion than the original TMA-1 Studio.
The Young Guru edition comfort is also aided by a 40g weight reduction over the original Studio edition going down from 200g to 180g without the cable.
The whole look and feel are very impressive indeed and delightfully it is still as relatively stress-resistant and flexible as the original Studio edition so those bringing this out and about will find this a tough nut to break.
Sound Impressions
Treble
Straight off you are going to notice two obvious changes in the Young Guru from the stock Studio and that is a slightly meatier and dynamic response in the bass and a more vibrant, if at times, slightly edgy lower treble.
Now whether or not Young Guru feels this will help in recreating a purer studio sound for mixing and editing I am not sure, perhaps it is.
Certainly compared with the older stock edition the whole presentation does indeed feel more alive and vibrant but at a slight cost with that peakiness at the lower treble that could, and at times did, distract from the overall listening experience on some tracks.
Perhaps this is indeed what studio engineers need to hear more clearly – a precise hit on the bass and more forward lower treble but for casual listening this might be less the case as it can at times feel just a little bit disjointed and sharp when that peakiness is in full effect on cymbals, synths, and snares.
Thankfully though, tonality-wise this is not the equivalent of God's flashlight on a drunken early Sunday morning as the Young Guru still retains the Studio and on-ear TMA-1 darker tonality that I very much enjoyed.
I wouldn't classify it as dark and warm though – it has a slightly colder sharper and cleaner tone that allows it to display a refreshing sense of speed and articulation that at times would not have been possible on earlier TMA-1 models.
The level of tonal control on the Young Guru edition is excellent with an above-average black background better PRaT and enhanced clarity than the original Studio which can come across as a bit lifeless and a bit too distant in comparison.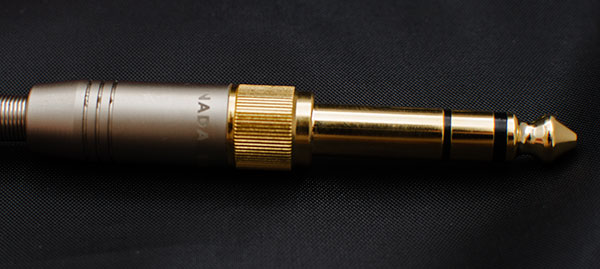 Bass
The Young Guru edition bass response has also been tweaked as mentioned. The TMA-1 bass was pretty legendary and there was some consternation that the new monitor-like approach from the original Studio left much of that bass slam behind in favor of a flatter response. The response from many was that the original Studio sounded kind of boring.
I personally saw the cup half full in that whilst admitting the bass was not all hump and slam like the on-ear there were benefits in a much cleaner presentation with greater flexibility. The Young Guru edition steps back a bit by retaining that greater clarity but this time the bass feels more alive and exciting than the stock addition.
The sound does indeed have a unique flavor or personality to it as a result. It is much more memorable than the Stock Studio edition with a slightly more elevated bass response that hits harder on dance, R&B and a little less bleed in the mids like the stock Studio did for me.
The sub-bass is still tapered though falling off pretty quickly around the 100mhz marker so the bass pretty much slams at mid-bass level which is probably a lot easier to track and monitor in a studio environment.
Mids
The mids on the Young Guru seem to have been somewhat sacrificed as they come across as a bit subdued and recessed compared to the lower treble and the more dynamic midbass hump.
It is not as recessed as say the ATH M50 and I wouldn't say it is veiled but certainly, it is not the focus point for the Young Guru edition. When vocals are front and center without any distraction they do sound clear and precise.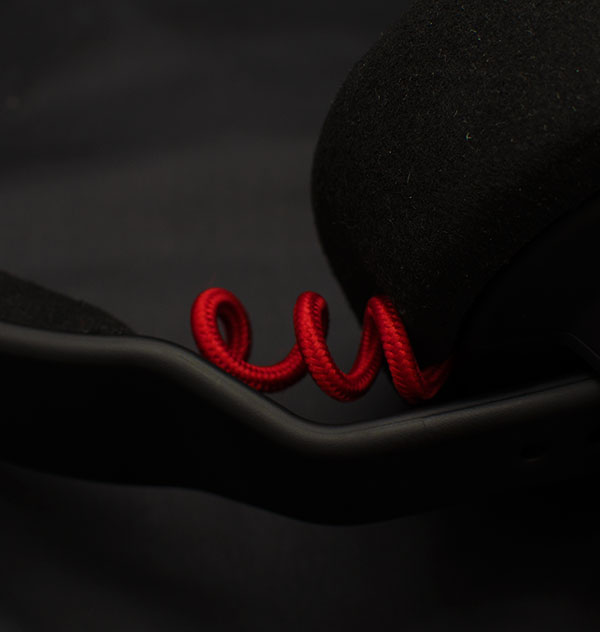 Synergy
Being a 32Ω 102db headphone I found the Young Guru edition relatively easy to drive straight out of the jack of an iPod and with most portable amps in my possession.
Matching though I tended to gravitate to warmer amps with a bit of control and weight on the bass. The Theorem 720 didn't gel for me with the iPod in tow – something about that neutral and intimate mids section not really catching fire with the more recessed mids of the Young Guru edition.
The ALO Audio RX MK3 -b with the SOLO -B was a better match giving the bass a fuller slam and keeping the highs more in check. I did though have the most fun of all out of the Digizoid Zo 2.3 strapped into an iBasso DX50.
It is not for the purists but if you want to see how well you can maximize the bass out of the Young Guru edition and to hell with anything "as it is meant to be heard" then the Zo comes highly recommended.
Our Verdict
The Young Guru edition brings in a more dynamic and vibrant personality than the flatter and duller stock Studio edition. The vibrancy though comes at a slight cost with peaky treble that can sometimes distract but overall there is a lot more verve and dynamics about this headphone both physically and tonally that I prefer over the original Studio.
The pads are miles more comfortable and durable and the nice touch of red splash through the cables makes it, for me, the most fetching version of the all-black TMA-1 line to date.
I am still undecided if the new driver is going to be the final version they settle on as I still think there is room for improvement in that uneven upper range but overall the Young Guru edition has a lot going for it as it is now.
Aiaiai TMA-1 Studio "Young Guru" Edition Technical Specs
Driver Unit Size: 40 mm
Impedance: 32±10% Ohm
Frequency Response: 20 to 20.000 Hz
Total Harmonic Distortion: <0.35%
Sensitivity: 102±3dB
Maximum Power: 30 mW
Weight without cable: 180 Gram
Microphone Sensitivity: -42dB±3dB
Microphone Directivity: Omni Directional