The Thieaudio Legacy 2 is a dual driver universal IEM featuring a single 10mm beryllium dynamic driver and a balanced armature. It is priced at $99.
Disclaimer: The ThieAudio Legacy 2 sent to us is a sample in exchange for our honest opinion in this review. We thank Linsoul and ThieAudio for this opportunity.
To learn more about Linsoul reviews on Headfonics you can click here.
Note, this review follows our new scoring guidelines for 2021 which you can read up on here.
Thieaudio Legacy 2
ThieAudio's Legacy 2 venture is on a good path.  I like where it is going and I am eager to hear future Legacy models.  This IEM houses a very musical appeal in tonality, but due to the Beryllium and BA mix, it is very slick and fast sounding on the treble side as well as the bass end. 
The ThieAudio Legacy 2 is a wallet-conscious IEM that is currently running at a mere $99. In a 2019 tangent business adventure of Linsoul Audio, ThieAudio was developed by core engineers from as many different and specific design elements of audio products. A solid team was formed that produced some very successful models in the sub $200 pricing tier over the last few years.
Back in early 2021, another reviewer here at Headfonics was able to take a listen to ThieAudio's Legacy 5 IEM. However, this is my first experience with this company with regards to the Legacy 2 model.
The world of sub $99 products in the Hi-Fi world is swiftly becoming more and more pronounced to the general public, more and more listeners who are not engaged with audiophile quality are now able to experience it properly for less money than ever.
I am not sure the current generation even knows how good they have it! Yea, I've finally hit that age where I can yell at the younger Hifi'ers and hit them with my custom braided cable. Truly though, HiFi has hit a point where everyone can finally afford and enjoy some stellar sound all for a very low price.
Tech Highlights
The Legacy 2 is a 10mm Beryllium Dynamic driver + BA driver combo, running with a Knowles ED29689 Balanced Armature. The specific selection of this component was an attempt to seize neutrality in the midrange, which is something this model BA component is widely known for offering.
Beyond this, the 10mm Dynamic portion was tuned to offer plentiful bass depth and impact factor. It is very clear the intent of the IEM's sound signature was pre-planned from the start and they were out to provide us with a very specific and tailored sound.
They have also stated they have implemented much stronger magnets than before and in past models. Hopefully, that will lead to a more pure and powerful sound.
Design
The ThieAudio Legacy 2 is a closed IEM with an over-the-ear style, rather than a bullet design, which means the cable lead drops straight down.
Usually, the over-the-ear styles like this offer more stability and are less prone to fit issues while you are moving around. I know I have some issues with straight bullet design in IEM housings, I vastly prefer the looping styles, such as the one offered in this Legacy 2.
For me, I enjoy sitting in bed watching TV or YouTube, and I can safely say that the highly stable design of IEMs like this are more relaxing to use than those which have a down-style cable.
It is the little things like this that I've noticed over the last 1/3 of my life that make me super picky about how and when I use certain audio products. I prefer the looping system, because it doesn't bunch up on my shoulders and I am able to semi-lay back in bed, or on my side, and not worry about the IEM dislodging.
Comfort & Isolation
Fit
I cannot speak for you personally on this topic of comfort, but I find this Legacy 2 one of the most comfortable and well-fitted IEM that I've reviewed recently.
Sometimes, some products just click with you. for me, my comfort factor is high on this and I can't see it getting much better unless I go custom. I am rather short, so larger IEM houses do not mesh with me.
In this case, the Legacy 2 housing is on the smaller to mid-size, and that it just so happens to slip into my ear canal and not cause any discomfort for me. The shaping of the IEM housing is perfection for me.
Weight & Isolation
The heft of the IEM is very light, which also worries me as I prefer my HiFi products to feel dense and a bit weighted in tactility factor. In this case, the Legacy 2 is so light that it vanishes in my ear often.
Beyond the excellent fit and form factor, the stock tips are also great for me and I don't own any other sets that worked as well as what was included. The passive isolating factors of the IEM are fairly decent and what I would consider average.
The company is not aiming to provide amazing passive barriers and materials that deaden the exterior sound. But, due to the IEM being a closed housing, the noise cancelation prowess is fairly good overall.
Stock Cable
I really enjoy the included cable with this IEM. The fitting is a standard 2-pin, so you can opt to replace that if you have other 2-pin cables laying around the house. I have plenty, but the look of this stock cable is so bright and shiny, that I don't think I even want to use anything else with it.
The color of this cable is brightly reflective and pure looking in visual appeal. I enjoy it! The look is very clean and fits well with the color of the IEM housing.
The cable is terminated in a standard 3.5mm adapter, no other cables are included. Hopefully, you have a spare balanced cable somewhere if you want to use this model with a balanced amp or source.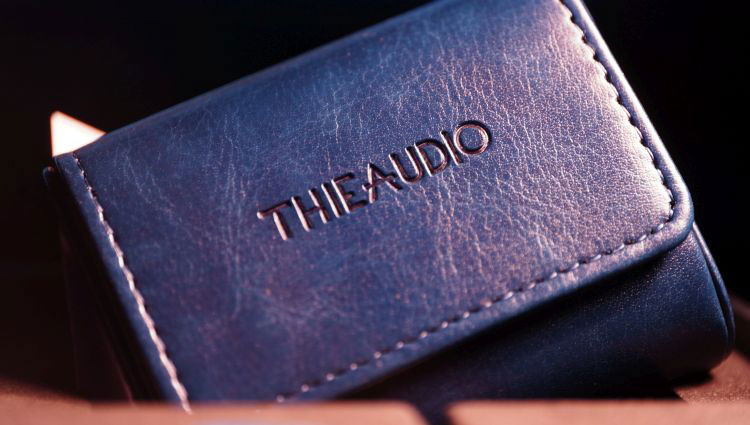 Packaging & Accessories
For just $99, the box is standard fare. Inside, you get a typical foam cutout for presentation factor on the IEM housings and also a nifty little carrying case. Inside the case, you get two more sets of IEM tips. Beyond that, just some paperwork is included.
The case though is a shockingly premium feeling for such a budget-oriented IEM. Its interior is a black velveted-like material, very surprising to see a quality case included!
As mentioned, many times, I am not a fan of larger plastic boxes that often come with IEM's. I like these little ones much more. They are actually pocketable and great to travel with, offering just enough protective measures to not worry, but not enough to take up a lot of space in your bag.
Also, I don't think I've ever seen one in this color before. Very cool and meshes with the exterior IEM color as well.
Sound Impressions
Bass
As previously mentioned in this review already, the team at ThieAudio set out to produce a specific type of sound in the Legacy 2. The end result they opted for was a bit of a salad bowl type of a deal, with a lot of different sound traits going on at once.
The low end of this headphone is cited as powerful in its quantity offers and I simply do not find that to be the case. I think my definition and bar for powerful bass is very different from what ThieAudio says it is.
I consider the bass of the Legacy 2 to be boosted and plentiful, enjoyably musical, and fun. I would not call it powerful, nor bass-head level in stock form. However, if you boost the EQ a bit, you can squeeze more quantity, but at a cost.
The Legacy 2 is not what I would consider responsive to bass and retaining its quality after doing so is not a strong suit of this model. What that means is that the bass gets a bit too impure if you raise the low end via your source. It does not retain control as much as I would like it to.
Midrange
Contrary to the excellent musicality and warmth factor the low end offers, the midrange of the Legacy 2 has a very neutral feeling. And due to the Beryllium Balanced Armature in there, it really separates the low end from everything else as just a natural byproduct of that material.
This is a common trait in IEMs with Beryllium drivers. The low end is warm and fun. The midrange is neutral and colorless. And it stays colorless up to the upper midrange, where, thankfully, there is no nasal tendency or signature that I can hear.
The Legacy 2 is mildly forward and engaging, not relaxed. So, the fun factor is pretty high, but the tonality of the IEM is vividly neutral in the entire midrange.
Treble
The top side again takes a weird turn, where it is a bit bright and tends to bite a little on physical impact. Where the low end is warm and fun, the mids are neutral…but this entire top side is well into the clinically bright end of the spectrum and not reserved as I would prefer it to have been.
This is very strange because the midrange and bass are very smooth and easy-going, but the top side is a bit overly physically tactile.
For the price, the Legacy 2 is still a good-sounding IEM in terms of raw fidelity. The entire top to bottom experience is well worth that $99 price tag. However, I find this to be a bit of a Picasso parallel, where things are placed where they maybe shouldn't be when it comes to a coherent tonality. Three totally different tone types in one product.
Staging & Dynamics
The imaging factor of the Legacy 2 is also just average in stage depth, weight, and height factor. Air between the instruments is more than acceptable and I don't expect anything even above half decent at the $99 level anyway. Do sub $99 imaging titan IEMs even exist? I can't recall any.
In this case, Legacy 2's best trait is the overall depth of field, which is noticeably better than the height and width factor. If you take a listen to Beryllium models out yonder, you'll see they tend to sound solid, very pure, usually have more bass than usual, and also offer passable imaging in stage height and width…but do oddly offer very nice depth in comparison.
The Legacy 2 is right on track for how I expect a Beryllium IEM to sound. For less than $100, you likely aren't buying for crazy imaging anyway. You are looking for a good-performing IEM that is travel-worthy and something you can use on the go. This is surely that IEM.
Synergy
Efficiency
The Legacy 2 is fairly efficient at a lowly 32Ω and 108dB SPL. So, no need to power amplify this IEM. It runs nearly maxed out in heft and fidelity with just a good portable player.
I did not find the home desktop amplifiers to house a better overall sound signature than compared to my portable source rig.
For example, the xDuoo X3ii is my primary portable and it does not sound much different at all than when I pair it with a great and powerful portable amplifier, or when I connect my Burson Conductor 3 Performance that has a high watt output.
Pairings
Despite the tonality differences between the lows, mids, and highs, the Legacy 2 is actually a good performer as an all arounder. With plenty of bass and treble, the IEM doesn't really lack anywhere in terms of quantity needs. You can drop the quantity and subdue most of the spectrum.
However, if you want more of a tonal shift (meaning, you want more clinical or neutral sound) then I do not think you can achieve that without hyper-neutral source and amplifier usage. It seems no matter what source I use, the Legacy 2 feels pretty much the same.
So, if you are out for an all arounder, this is a good option. If you are a bit of a tonal snob and looking for something that will pair with neutral, clinical, and warm sources, this isn't for you due to it housing 3 different types of tonalities from top to bottom.
Genres
With that in mind, Legacy 2 doesn't lack much in genre selection either. You can hop from EDM to dubstep, to classical, to Jazz and come out happy. I do, at least.
I don't find this IEM to fail anywhere really. I wish more IEMs had an interesting overall sound signature like this, it is very difficult to explain and pinpoint 3 different tone types in one model, but they managed it.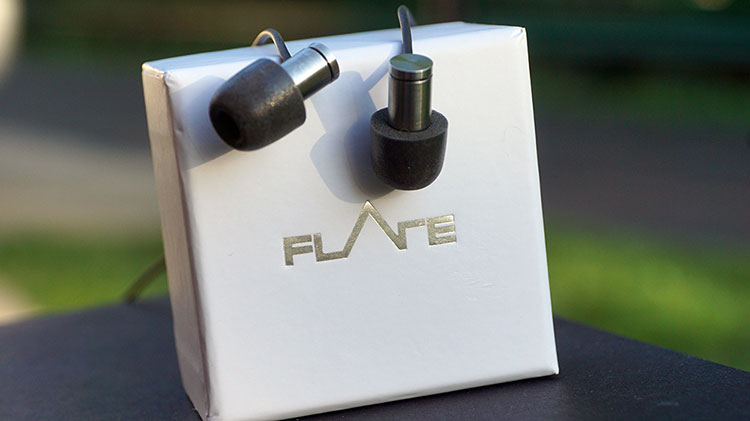 Select Comparisons
At the $99 level, there isn't much, if anything at all, that I have reviewed that sounds quite like this Legacy 2. Again, due to that bass boost and interesting treble experience, nothing else this year that I've experienced felt like this model, so I had to reach back to find something.
If anything, this feels like the older Flare Audio R2Pro in tonality, but with the presentation of the R2A in a physical sounding setup. The R2Pro was wider, but it has a softer, more slick feeling.
The R2A was more forward and engaging, but less slick and more impacting. So, side by side with Legacy 2, it feels like a bit of a mash-up of the two older Flare IEMs from a few years ago, both of which I still regard as excellent.
The UCOTECH RE-1 is a close match for this Legacy 2, which I regard as a bit superior to the RE-1 in pure fidelity factors overall. The RE-1 is more relaxed in physicality factor, less bass as well, but it retains more of an ability to stay in control when you crank up the low end via EQ. I prefer the ThieAudio signature, again, due to the low end which I find more enjoyable musical.
Our Verdict
ThieAudio's Legacy 2 venture is on a good path. I like where it is going and I am eager to hear future Legacy models. This IEM houses a very musical appeal in tonality, but due to the Beryllium and BA mix, it is very slick and fast sounding on the treble side as well as the bass end.
The Legacy 2 is a good all-rounder, a great option to travel with, and not have to worry about boosting too much to get the best out of it. The stock form of this IEM is where I would prefer to keep it, as adding a bit more bass can muddy the experience too much. So, light boosting is fine.
If you are interested in a budget can-do-anything IEM under $100, this is probably a decent bet for the mid-2021 season. A great end of the summer romp into the winter months with a good-sounding portable IEM that is easy to work with.
ThieAudio Legacy 2 Specifications
Sensitivity (1KHz) 108dB
Frequency range 20Hz-20KHz
Impedance (1KHz) 32Ω
Driver Knowles 29689 + 10mm Beryllium
Noise Isolation 26dB
Earphone connector 78 2pin
Plug 5mm
Cable 2m