As gorgeous the VK-1 is in pictures, it is even more so in real life. If only all closed headphones could look this sleek and well put together. Using lambskin leather for the cups and headband and a supposed handcrafted aluminum ingot for the cups it really feels very solid without a squeak or rattle to be heard.
The VK-1 is a single entry on-ear non-foldable closed design with a detachable 3.5mm terminated cable in matching color (brown or black) but as far as I could see that was pretty much it. There is no igadget extra mic and remote and though the site states a quarter adapter and airline adapter are included I didn't actually see this in my review sample but I presume all retail units have them. The VK1 does come with a quite luxuriant quilted pouch which reminds me a bit of the P5 pouch except with a top fastening button system. It certainly is streets ahead of some other pouches I have seen from other firms and fits in really well with the image Aedle are trying to achieve with the VK-1.
The clamping is pretty strong and it holds on pretty tight which combined with on ear leather pads does mean slight discomfort for long listening periods. It is not on par with the super comfortable Momentum On-Ear but it holds up well with the likes of the DT1350 and the ESW9 in terms of comfort and isolation.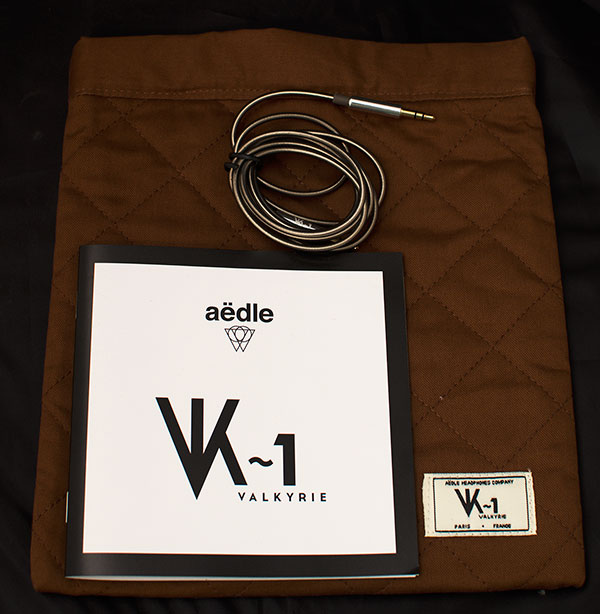 The major problem with the VK-1, at least this iteration is in fact the cable socket in the left cup. A problem, which after speaking with Aedle, I am glad to say is now thankfully resolved in the latest edition with a new style cable socket and cable. Basically in both units I received the left headphone female jack socket presented connection issues. The first unit had crackle and loss of resolution and finally dislocated into the cup itself. The second one displayed a right of field vocal center and loss of resolution in the left cup but thankfully didn't dislocate simply because I was wise enough not to put any pressure on it. It is a shame really because outside of that and some minor fit issues the VK-1 is a triumph in looks and sound.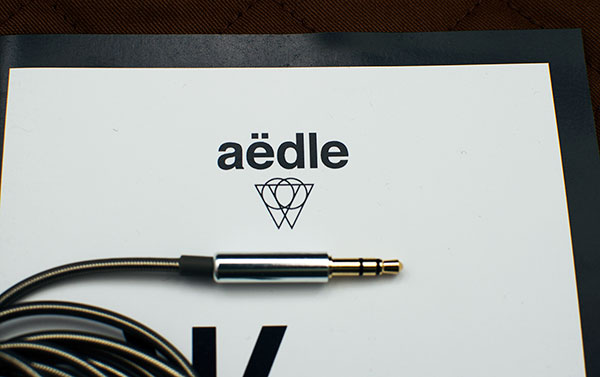 Aedle are aware of this issues and are in the process of replacing with the new updated socket which should do away with the contact issues on the initial production run and for that I will update you when I receive the new edition with fresh pictures and a small comment on how they differ. Actually I am very impressed with how they dealt with my query and how they worked the whole process for this review so I am actually pretty confident Aedle have this in hand for anyone with a similar problem.
Click next page for final thoughts..