Personal audio has never been so exciting since the dawn of the legendary (some may argue about this) iPod and the venerable Walkman. From mass consumer electronics to the niche audiophile components, the market has been hustling and bustling. This hustle (especially in the audiophile arena) caught the attention of these mass consumer manufacturers to join the bandwagon and Creative is one of them. Creative has been one of the forerunners of personal audio even from way back. I can still remember my first portable speaker for my Gen 1 iPod Nano. It was a Creative and it sounded good to my untrained ears back then.
The Sound Blaster E-series is Creative's answer and they might be onto something here that can grab the audiophiliacs' attention. The Sound Blaster E-series comprises of the E1, E3, and E5; which are all DAC/Amp combos. In this review, I will be talking about the E3.
Out of the Box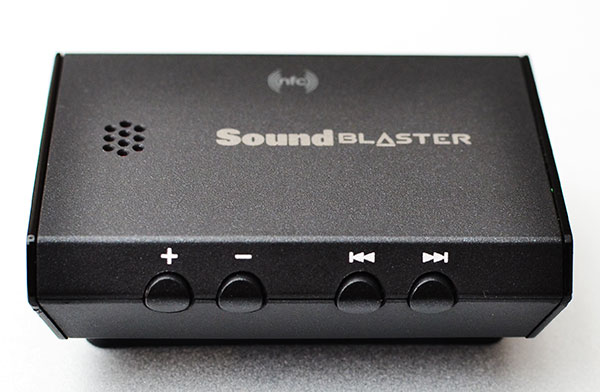 The Sound Blaster E3 is a small device. You may have read MarcusD's review of the E1 a few months back. They both share the same dimension, with the E3 just a bit wider. The body case is matte finished with both ends in a glossy finish. It also comes with a clip on its underside. This device is really made with portability in mind. You can also find a microphone grille on the top side, a Sound Blaster logo, and an NFC logo too (yes, this supports NFC). There's nothing to write home about its build quality since its plastic all over, but a good type of polymer though. I have dropped this a few times in the month that I have it and it's holding up quite well.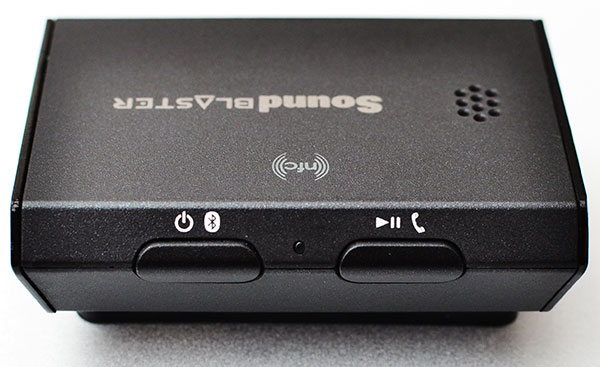 It looks very similar to the E1, but with added buttons. It now has the Bluetooth/power button, play/pause/answer buttons on one side and forward/backward track and the volume up/down buttons on the opposite side. This button placement gives me problems when adjusting volume because I would always hit the pause button on the other side. It's just minor though. On the top you can find two headphone out jacks with the other one supporting headphones with in-line microphone. The opposite end is the micro USB port and a line-in 3.5mm jack. Creative also included a USB-A to micro USB-B cable, an OTG cable, a 3.5mm to 3.5mm TRRS cable, and the usual documentation (user manual, warranty, etc.).
Click here for sound impressions…