Sound Impressions
Tonality & Presentation
Whilst I still would classify the New Primacy as a smooth listening experience, with a slight bias to musicality over neutrality, it is certainly more balanced sounding than the older version. There is definitely a more palatable sense of cohesion between the dynamic and BA drivers this time around with less of a dip in the top end and a more substantive sub-bass performance balancing out a better-controlled mid-bass and lower mid-range signature.
Those looking for more vocal presence will also be pleased to know that the New Primacy tuning does place a little more 1-2k mids emphasis than before. Combined with a more forward or energetic lower treble that doesn't suffer from the older more muted 5k dip on the old Primacy you get what I would term a more aggressive and engaging tonality. There is has a hint of low-end warmth but this time the presentation sounds much less hybrid and enjoyably more accurate.
Bass
I much prefer the tuning on the new Primacy bass over the old Primacy. The old Primacy had a warm to neutral, full sounding midbass response that tended to be its calling card when people spoke about it. This time Oriveti have shifted the bass emphasis much lower from a starting point around 20-30Hz and then dropping it in a very linear fashion down to 1K.
This is the type of bass curve I prefer, it transitions better into the mids and sounds more coherent. It takes much of the mid-bass boost away in terms of focus and in doing also drops the warmth and ups the clarity, particularly for lower pitched instrumental performances.
There is around a 6-7dB difference between the sub-bass and upper bass/lower mids performance so apart from a more neutral mid-bass performance you also get a better sense of power from the Primacy sub-bass than before.
Note this has all been done without significantly changing the snap and pace of that dynamic driver. It still sounds better paced than most dynamic drivers and relatively natural in its decay with good texture.
Mids
Both lower and upper mids are relatively neutral with a nice little 1-2k boost in-between for additional vocal presence. The New Primacy instrumental timbre benefits from that linear drop and superior sub-bass performance. Note body and bass fundamentals are more solid and perhaps a little more accurate also than on the older Primacy which tended to lack a bit of instrumental presence.
The elevated 1-2k frequency response keeps instrumental work just slightly behind and in doing so creates a great sense of depth and space around a more prominent vocal performance that still retains a very low susceptibility to sibilance and grain.
Treble
Starting around 4k to 5k lower treble gets a nice little lift in energy. It is not hot sounding but that more forward tuning is a welcome contrast to the 5k dip we had on the old Primacy which tended to dull the sound a little too much.
The New Primacy sustained lower treble energy makes everything sound a bit more exciting and articulate though the level of detail remains the same between the two versions.
The old Primacy had a small peak at 7k but the drop at 5k accentuated it a bit more as well as making the post 7k drop a little bit more noticeable. This has been smoothed out a bit better on the New Primacy.
The 7k boost is still there though not as noticeable and the drop is a little more staggered with a more classic 10-11k minor boost in the final octave to give it a bit more headroom and final octave articulation.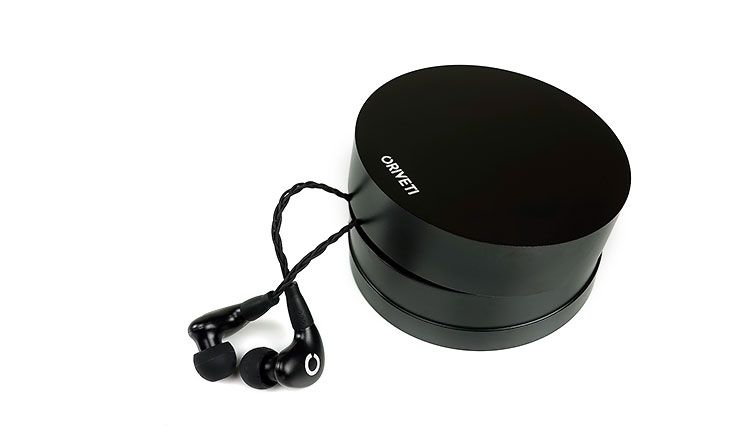 Matchability
Efficiency
The New Primacy is rated at 8 ohms and 105dB (Oriveti throw in a +/- 3dB on that one) which gives it a tiny edge in efficiency over the older Primacy which was rated at 11 ohms and 107dB (-/- 3dB). There is good news and bad news with that as I rated the old Primacy as one of my more efficient IEMs of 2016.
Yes, it will be easy to drive, will pair relatively well with decent amps and you will not require much voltage to get it going, or output power for that matter either. However, it will remain sensitive to noise in any amping signal and if your DAP or portable amp shows noise the New Primacy has a greater chance of picking it up.
Tonal Preference
DAPs that I found played well with the New Primacy tended to be cleaner and more natural in their presentation than warm DAPs which seemed to dull the low-end a bit too much for my liking, even if vocals sounded pleasing. DAP dynamic performance was also important given the New Primacy's better sub-bass presentation, you really want to get the most out of that superior tuning.
For instance, the Shozy Alien Gold edition had some very smooth and warm vocals but the Primacy pairing lost a bit of low-end definition and sounded a bit too soft for my liking. The same also with the budget AP60 from Hidizs only worse. Both also generated a fair amount of detectable background hiss.
However, move up to the new Shozy Alien+ and the background hiss drops to zero. Instead, you get a very natural and clear sounding performance with really good dynamics that I loved particularly with male vocal performers such as Billy Joel(late 70's era).
Noise Performance
Solid low noise performers with excellent dynamics also included the very resolving iBasso DX200 as well as the budget digital amp designed Sony NW-A35. Tonally I felt the Sony tended to smooth things over a bit and lowered the dynamics a bit too much for the New Primacy to really shine however its digital amp is just spot on for black background performance.
The New Primacy tended to play a bit noisier on FiiO DAPs such as the X7 with the AM3, X5iii, and X1 2nd gen though it was dead silent on the AM1 amp module with the X7. Dynamics on the X5iii and X7 were solid with good contrast with the slightly better resolution from the X7 and the superior low-end impact from the X5iii (compared to the AM1).
Select Comparisons
iBasso IT03
$259
Technical
Quite possibly the closest competitor to the New Primacy and also a hybrid single DD and dual BA design. The IT03 also has a similar rating on paper as the New Primacy at 8 ohms and 107dB though, in reality, it needs a little bit more juice than the New Primacy to sound optimal. The IT03 is also a marginally better with noise performance on DAPs and portable amps.
Tonality
Quite different in tonal bias with the IT03 sounding more like a hybrid and the New Primacy less so. The Old Primacy I rate behind the V-shaped IT03 in terms of headroom and low-end extension and generally projecting an exciting sound. However, the New Primacy sounds more coherent now with a far superior vocal and mid-range performance. The IT03 sounds quite recessed in comparison and a little disjointed.
The low-end of the IT03 still hits harder, probably with a bit more presence but the top end I am still not wholly convinced with the unbalanced cable. It has good extension, perhaps better than the New Primacy but it sounds far more brittle and unnatural sounding. You need to change the IT03 to balanced to get better body into the treble performance and smooth it out a little.
Aurisonics ASG1+
$299 (discontinued, now Fender)
Technical
The ASG1+ is a single 14.2mm DD and single BA hybrid universal IEM rated at 11 ohms and 120dB. They sadly do not make this specific unit anymore since they got taken over by Fender. The new Fender units, though multi-driver do not have the exact same specifications.
Despite its specs on paper it is much harder to drive than the New Primacy and requires considerably more voltage to get to similar volume levels Noise control on the ASG1+ though is better as a result.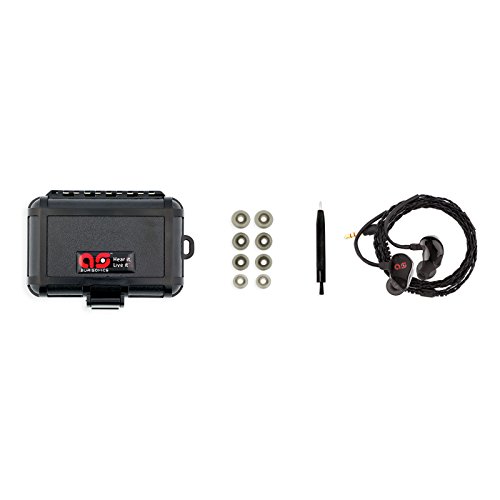 Tonality
Tonally quite a different experience with the ASG1+ sounding darker, smoother and perhaps a littler richer than the New Primacy. More like a darker old Primacy with even more top end attenuation. It is not a muddy sound though, the ASG+1 is actually quite a refined and detailed sound, it is just outweighed by that very large dynamic driver delivery. If you want a full sounding, but slowish delivery with a long decay then the ASG1+ will deliver plenty of that compared to the more linear and neutral sounding New Primacy low-end signature.
The Primacy has the elevated vocal presence and better top end energy and is more forward sounding than the ASG1+ mids and treble. Instrumental notes are more prominent and better defined on the New Primacy. The ASG1+ takes a more relaxed approach and could be considered the more forgiving of the two but it lacks the headroom or air making the New Primacy sound a lot more extended than perhaps it really is.
Noble Audio X
$249
Technical
The Noble Audio X is a dual BA IEM with a rated spec of 30 ohms and we believe around 110dB sensitivity but it is not for certain, Noble do not release their specs that often if at all. What I can tell you is that it is not as sensitive as the New Primacy and does need a little bit more voltage to get to similar volume levels on DAPs and other sources/amps but it is less susceptible to noise and background noise.
Another point worth noting is the 4 core cable on the Nobel Audio is not as good quality as the Primacy 8 core and I did find when testing the X that it got a substantial lift in performance with a higher grade SPC or silver cable.
Tonality
The New Primacy is the cleaner of the two in terms of tonal bias with a linear low-end and elevated sub-bass performance but it is not as impactful as the twin BA tuning of the X which sounds fuller and heavier, particularly its mid-bass which is more elevated and less linear. The Primacy DD though delivers a better sub-bass performance and generates a bit more power and better fundamentals to instrumental passages but is not as quick sounding as the X.
The Primacy has a bit more headroom than the X though with better lower treble energy and a more forward top end presence in general. The X has a laid-back treble presentation and can sound a touch muted by comparison with less air. The X tends to favor the mids and low end more and can sound just a little shelved down in comparison though detail is still good.
Our Verdict
The old Primacy was a solid freshman entry from an otherwise unknown company and I am glad it found a favorable foothold in the market in the last year. However, the New Primacy is a much better experience, showing off some solid tonal and physical upgrades whilst retaining the same $299 price point. Oriveti could have easily stuck on an extra $50 alone for the upgraded 8 core cable but thankfully they didn't.
Tonally, the New Primacy has a better balance than the older Primacy. It is still relatively musical, but with a slightly more linear experience and better top end sparkle and articulation. It is still as sensitive, if not more so, but most DAPs seemed to pair well with it if they are reasonably clean and clear.
I would have slotted the older Primacy behind the IT03 for 2016 but I think the New Primacy nudges ahead of the IT03 (in unbalanced mode) as the more coherent hybrid IEM experience as well as upping the general sense of good value with those physical tweaks and better cable.
Technical Specifications
Driver: Knowles Dual Armature Driver & 8mm Dynamic Driver
Impedance: 8 Ohm
Frequency Response: 20 – 20000Hz
Sensitivity: 105+-3dB/mW, 1000Hz
Distortion: <1%
Plug: Gold-plated 3.5mm Stereo Plug
Cable: 1.2 m