At CES 2014 Sennheiser gave us a first glimpse of their new headphone lineup with 3 new headphone geared specifically to the portable and DJ community – the HD6 Mix, 7 DJ and 8 DJ. Representing something of an overhaul of their original HD25 series headphones we decided to grab all three and have them put through their paces and see if Sennheiser is on the right "track". Our thanks to Sennheiser USA for graciously loaning all three headphones!
The gear used for this review
Sennheiser HD8/7/6 DJ headphones
AKG K-267 / NAD HP50 / Sennheiser HD800 / AKG K812 / OPPO PM-1
Burson Conductor SL / RSA F35 Lightning / ALO International
Moral Support: My kittens
Caffeine provided by Starbucks and Mr. Coffee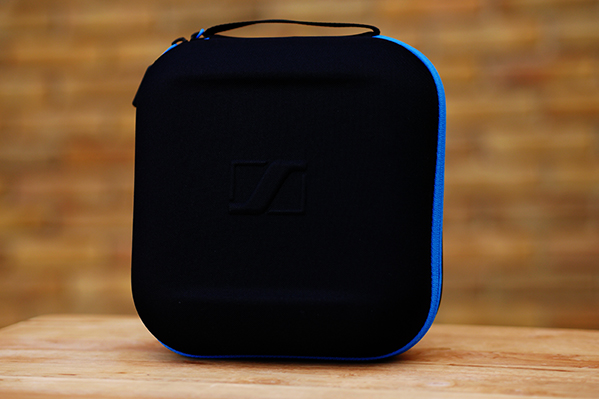 Each headphone in the series comes with a nice blue and black hardcase with a zipper, Kevlar coiled and straight cables as well as both velour and leather earpads. Immediately upon handling the coiled cables, I saw a problem. It is far too short at only 1.5 meters, but with a stretch length of 3 full meters. This is a bad idea to use unless your source has some type of locking mechanism for the audio cable input. The cup input side of the cable employs a proprietary 2.5mm locking adapter head. Since the stock cables are using standard mini adapter without lockers, I would dread using either cable on a large audio deck that professional DJ's often use as the cable is prone to being unplugged if you move around a lot. The straight cable is the wiser choice to avoid accidentally pulling the adapter off your deck, but it will dangle and probably cause stress if you enjoy dancing to the beat live up on stage. Please don't trip in front of the crowd, make sure to tie up and leave the proper amount of cable slack for you to freely move around without getting caught in a knot.
Click on next page for the HD8 DJ impressions…