The Final Product
This is my seventh custom to date and probably the most visually appealing of the lot. Considering how silicone is a bit harder to work with than acrylic for customization that is saying something indeed. I could literally stare at this creation all day and never tire of it. I asked Piotr to come up with something new in orange and he nailed it. The final design and material ended up being a red transparent with orange metallic swirl, quilt maple faceplate and a wood-engraved logo. I expected cool but not this cool and with wood also. I had been sort of convinced that wood means conservative and whilst I love the clean and lavish production of the VE6X with the cocobolo wood finish I did feel at the time the next one would be a break out color. The Harmony 8 is not so much a break out color for me but more of a wholesale prison break. If you are in doubt about what you want just tell Custom Art what your favorite colors are and leave the rest to his imagination.
The molds themselves are finished to a very high quality indeed with next to no bubbles and a very smooth lacquer finish from top to bottom even around those tricky 2 pin female sockets. The wood plate is well centered and smoothly integrated with the main silicone body also. The hint of warmth from the maple insert really matches the more daring mix of orange metallic swirls and the light red shell. I asked for their own logo rather than Headfonics, given it is their masterpiece I felt it only right it should be all about them and not us and the laser burned in logo looks suitable worn and coherent with the maple plates. Nothing garish or out of place.
Fit & Seal
Of course the fit and seal is always going to be relative to your impression quality sent in but the Harmony 8 seals perfectly for me. The added benefit of having a custom in silicone is never truer when you slot them into your ear. They just literally slide in and seal up in an instant without any discomfort. Rapid jaw and head movement have failed thus far in breaking the Harmony 8 seal in my ear canal. The VE6X is the one that comes the closest to the kind of comfort the Harmony 8 is capable of and whilst I would say the seal is just as good as the Harmony 8 the VE6X feels a lot more solid in your ear and you are more aware of it as a result. These just melt in the background a bit more and become less 'present' the longer they are in your ear. The Harmony 8 has a quad core nozzle also so I would suggest always giving them a good clean before or after you use them as small nozzles tend to be hard to scrape out dirt or wax once they slip into the tube.
They also have a slightly smaller plate dimension to the front some of the other customs currently with me such as the VE6X, Merlin and the 1964EARS V8 but are slightly larger than the AAW W300AR acrylic versions. This basically means they won't sit outside your ear and these ones are relatively flush with my helix and antitragus part of the ear where they generally sit against or touch. There is a very slight protrusion at the intertragic incisure but nothing significant and it does feel that this is on purpose to stabilize the back end of the unit where the majority of the weight from the internals sit.
Cables
It must be common law among most of the CIEM manufacturers now to attach a Westone EPIC style pliant black braided cable to their latest and greatest monitors because the Harmony 8 is no different to any other custom outside of the AAW W300AR Null Vitesse cable and even then it was the wrong choice. I do wonder if all these cables are the exact same as each other which is really odd when you have flagships and 3 ways all sporting the same generic cable.
To be fair though the cable is super light and comfortable with zero memory retention and very easy to wear around your ear even with glasses. Microphonics was also acceptably low to non-existent. It folds tight and takes up very little space in the carry case also. The cable itself is terminated by default with null 2 pin config ala Westone style which is very handy as all my aftermarket cables are 2 pin also so plenty of chances to roll in this review Note you can order them as non-detachable but you should avoid that. If anything the fact they can detach makes this a slightly safer option as detachment capability can prevent unintended damage from pulling at the cable. I see the benefits of these types of cable on a practical level and the sound is not bad but I do hope someone takes a chance like AAW and throws in a top quality cable in there or an alternate one even if it adds a few bucks onto the bill.
Accessories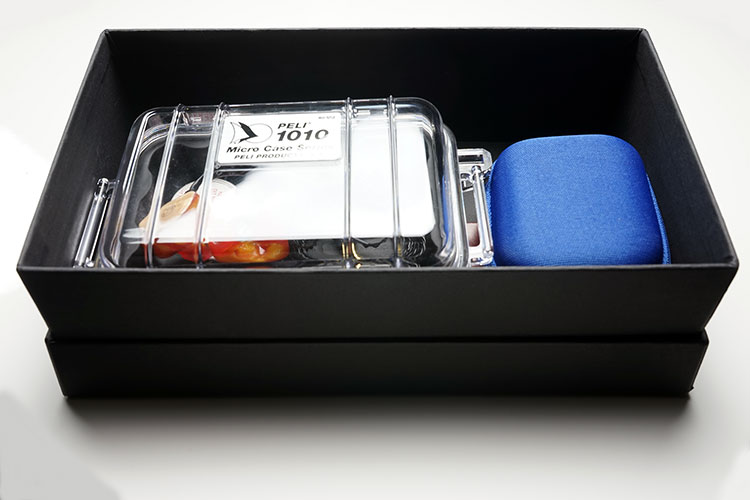 The Harmony 8 comes packed with a more functional but certainly logical set of accessories including a Pelican 1010 case, a cleaning tool, a sealed circular pack of silicone gel for moisture control in the Pelican box and a smaller pill type cloth case with zip for in your pocket when out and about.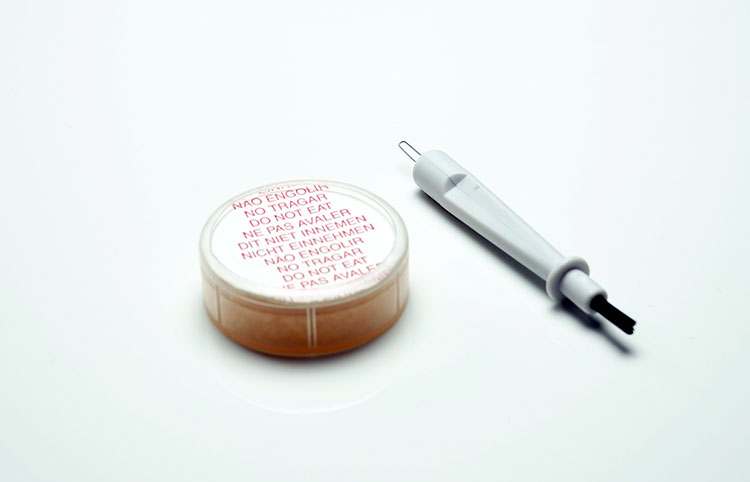 Personally I am glad the Peli 1010 case was used over the Otter box of the Noble 4 classic and the AAW W300AR. It's much more manageable to pack the Harmony 8 and small accessories or a spare cable in without feeling too squished. It is certainly not the most pocketable of cases but I prefer comfort and space, like the VE6 X Control box which is the best I have seen to date, over miniaturization. The only pity is the lack of Custom Art branding on the large black shipping box and the Peli 1010 and pill case. Not a major issue but it's a good opportunity for brand reinforcement. The final piece in the jigsaw of accessories if a small manual of sorts on safe listening personalize with your serial number and date of manufacture and the word "Hi" on the front.
Page 3: Sound Impressions