This is a dual review with Smit and I as we both received samples from Fidue at the same time. Smit's comments are in Italics and mine are in regular font.
We last reviewed the Fidue A83 in August 2014 which was their flagship hybrid IEM priced at $350 and I remember clearly thinking it was a technically excellent treble orientated universal IEM with a few quirks. Well back again comes Fidue with their new A71 Universal IEM which you could class as sitting at the top of their budget range priced at around $90. The A71 is the fifth universal IEM to be released by the team at Fidue with only the A81 and the A83 being more expensive at $200 and $350 respectively. Once again Fidue have come up with a little driver twist; this time instead or hybrid dynamic and balanced armature configuration they have opted for a dual dynamic setup.
Dual Dynamic
I have also reviewed a dual dynamic driver once before and also from China, the little known MOE SS01-B, and what I learned from that experience was that dual dynamic earphones are substantially bigger than multiple BA units so fit might be a problem for some, intimacy and detail may not be on the cards but slam and soundstage might be. Ultimately though how both drivers is tuned and implemented will determine the final end product so I was hoping for something a bit more developed than what I got from MOE in 2013.
With this latest incarnation, Fidue are stating that unlike some other dual drivers the A71 they have seen fit to insert an individual divider between the two drivers as well as put each driver into its own acoustic chamber. The end goal of this implementation is to isolate each drivers response pattern and deliver them individually into your ear and allow your ear instead to suck them up as "single sound" rather than attempt to mix them inside the driver units and then attempt to deliver that pre-mixed sound from the tips. This is a departure from some units like the Brainwavz R3 which housed the two dynamic driver opposite each other in the same housing space while other prefer to have them side by side.
What comes in the box
The A71 strikes a very similar post to the A83 in terms of external packaging appearances. The A71's box is largely the same in terms of look and feel to the A83. It looks like Fidue are now really starting to harmonize their brand and image across the different units much like FiiO, RHA and Rock Jaw. Open it up and the layout is simple and well organized with a butterfly type presentation of the A71 drivers peeking out of a single black stiffened rubber zip pouch. The pouch is a decent size and can easily house the A71 whilst being able to fit into most pockets and provide enough protection for the IEM's whilst on the go. The inside of the case has a meshed pouch on the upper side for the tips and other similar sized bits and pieces you want to bring along.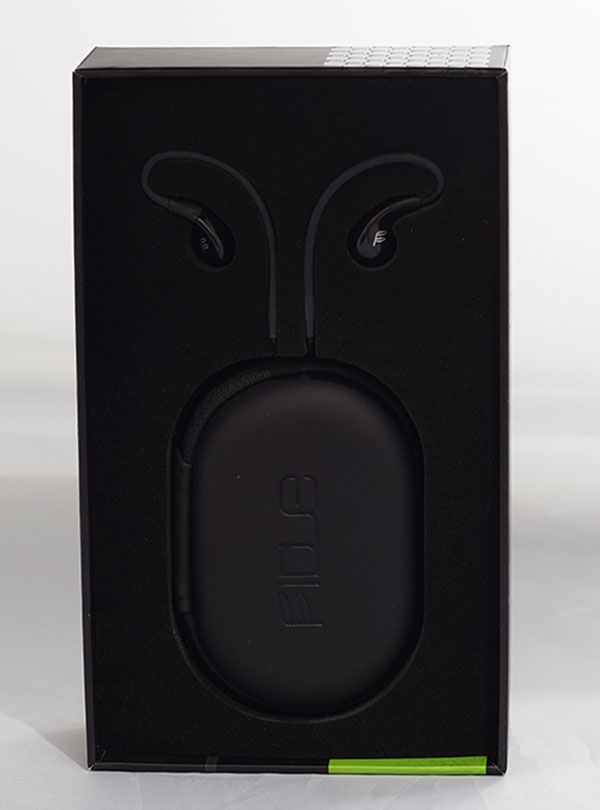 Inside the case you will find a small bag of rubber silicone tips in small and large with the medium set of tips already inserted on the unit out of the box. You will also find w sets of double flange tips and a single set of foam tips. It is decent range of tips for this budget and similar to what you found with the A83. The benchmark and title for accessories at this price range still goes to RHA whose MA600 and slightly higher up MA750 all have impressive tip selections in silver holder trays that fit nicely into their accompanying cases as well as both having 'i' versions which include remotes and mics which the A71 doesn't have. It honestly doesn't bother me that the A71 has no remote and mic for Android and iOS iGadgets, a straight line is great for the audiophile in me but for the mass market that might be something that could count against the A71.
Build
Fidue have always prided themselves for their exceptional quality and to that extent, the Fidue A71 is no exception to this trend. Housed in a polished black plastic material, the A71 is simply designed with a strong Y-split connection and an elegant cable. The memory cable is also great which adjusts nicely when adopting the over-ear position and everything is just so subtly well designed.
I have to agree with Smit on the build of the A71. The A71 dual driver build means that it is a little bit on the large side when compared to BA or single driver units and it is designed primarily as an over the ear universal IEM. Finished in all black hard plastics the A71 has a rather distinctive curved finish at the rear end of the driver unit that gives way to rather stiff but manageable memory hooks and a 1.3meter 7N-OFC oxygen-free copper silver plated cable terminated in a gold plated 3.5mm jack.
There are 2 bass ports per driver unit (presumably one for each of the 2 drivers inside). One is located just as the base of the main driver housing before the curvature itself and the second bass port is located just to the side of the nozzle base. Each unit is labels left and right with a small raised 'L' and 'R' on the inside of the curve of each driver. They are a tad difficult to make out but thankfully the shape of the memory wire on the cable makes it rather obvious which one is left and which one is right should your eyesight let you down.
The cable is coated in a synthetic rubber sheath that has a low memory retention characteristic and thankfully low on any microphonics most likely due to that excellent memory wire hook at the base of the driver unit. It is not as easily pliable as other types of memory wire such as the MA750 and T10i from RHA but its holds it shape very well indeed. During extended use it didn't once need re-adjusting or fall out of place except when I wanted to purposefully move it around. Both end of the cable have decent strain relief and the y-split comes with a similar type metal tube as did the A83 with Fidue branded on one side.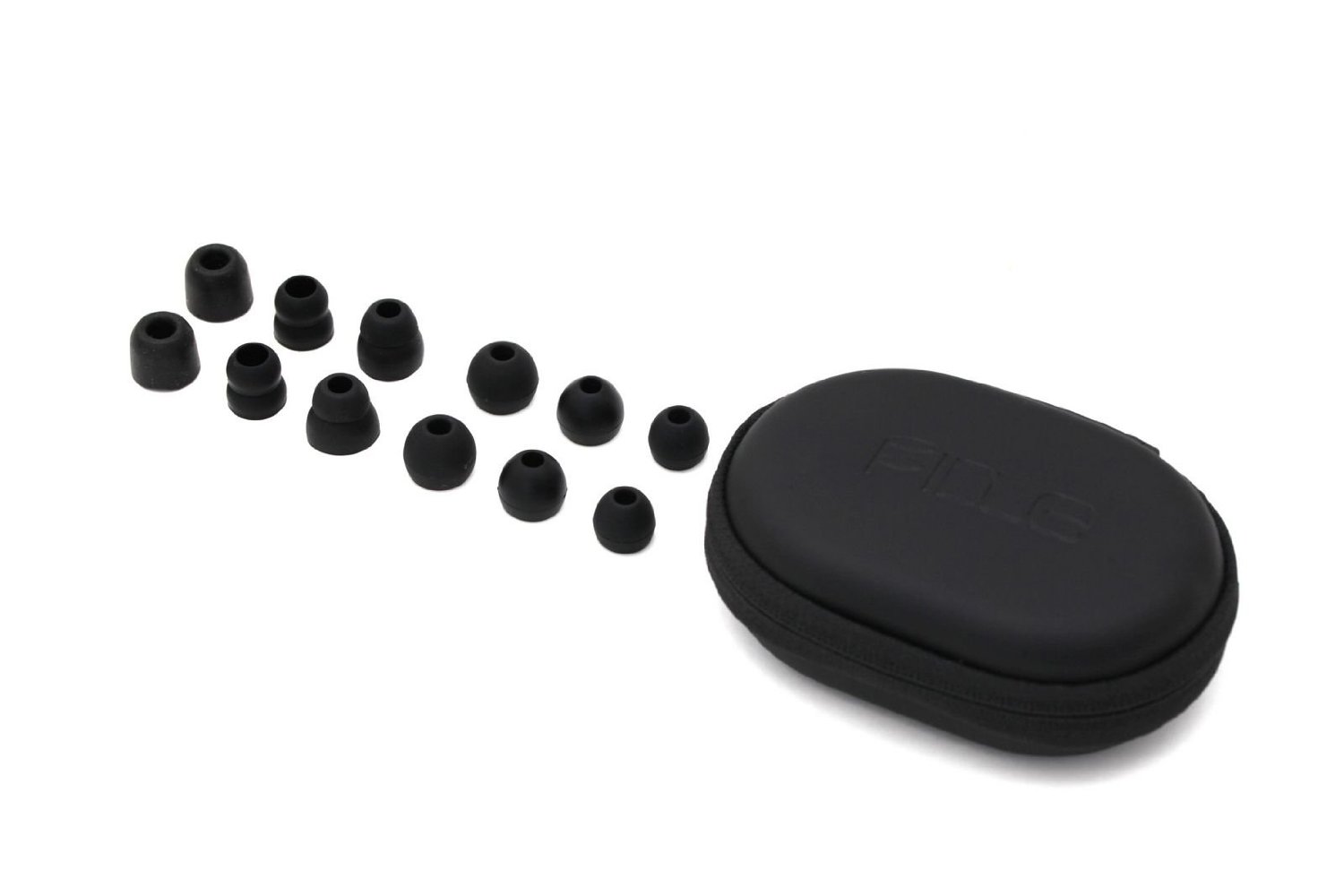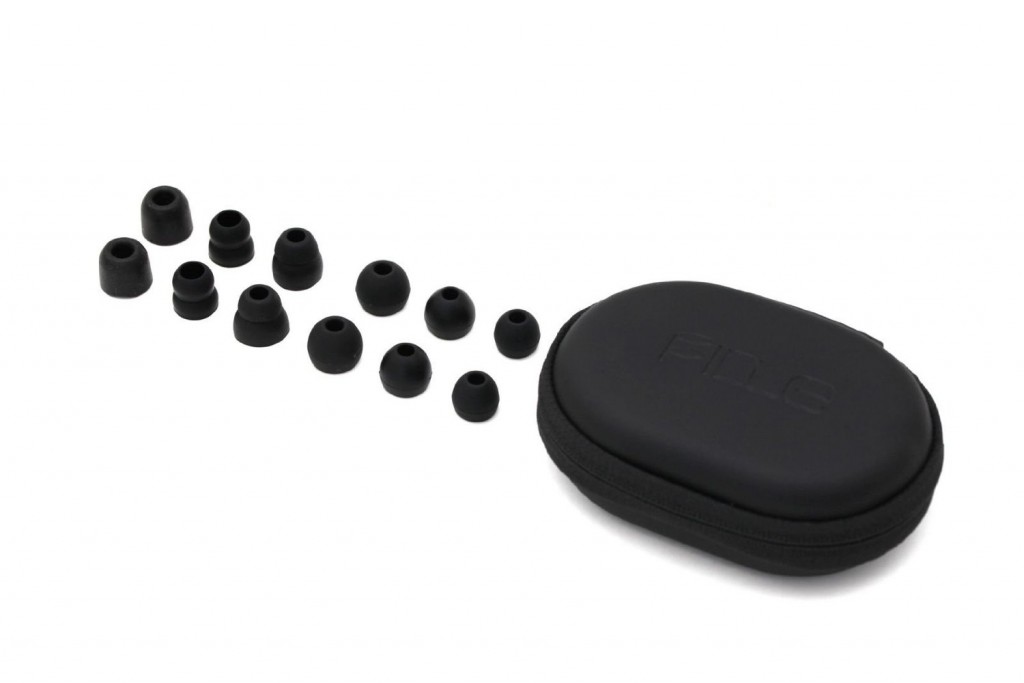 Fit & Isolation
Fit for me was a bit of an issue. It was hard to get a deeper seal for my type of ear canal but I've learnt that this may simply be due to the shallow insertion nature of Fidue IEMs in general. After a bit of fiddling around, I was able to get a decent enough seal to be able to listen to music. I think this is an area where Fidue could try to employ better angled nozzles to achieve more a secure seal but as with fits in general, your mileage may vary.
My experience was somewhat different but then again fit can always be such as personal experience thing. The A71 held rock solid in my ears with the memory wire hooks properly shaped around my ear and my best fitting tip was the medium sized silicone single bore tip. Unlike the A83 which took a bit of fiddling to get the sweet spot the A71 just went straight in and stayed in without any fiddling. The seal and comfort was not bad but not perfect given there are two vents in each driver unit but overall I have had a lot worse. The size means it does stick out a little from your ear, more so than the A83 which had more forgiving lines but overall the A71 is painless experience. On low levels of volume the A71 does have higher background noise levels, it is not as good as the RHA T10i in blocking out ambient sounds instead performing roughly on the same level as the MA600i with similar type tips.
Page 2: Sound Impressions