This is a review of the Soundz Avant, which is a flagship 10-balanced armature driver custom IEM featuring Immersive and Flex Fit Pro technology. It is priced at €1590 upwards.
Disclaimer: This was sent to us as a sample for our honest opinion. Headfonics is an independent website with no affiliate links or services. We thank Soundsz for this opportunity.
Click here to learn more about the Custom IEM products we have previously highlighted on Headfonics.
Note that this post follows our latest scoring guidelines, which you can read in more detail here.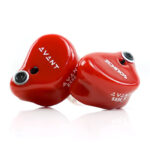 Soundz Avant
The Soundz Avant sort of bucks the latest trends in IEM tuning a bit for me. Less of those in-vogue relaxed mids, and more of the classic top-tapping vibe with vibrant vocals and surprisingly great bass performance from those Sonion BA drivers. 
Pros
Emotive sound signature
Multiple tuning profiles
Flex Fit Pro helps get a great seal
Cons
Cable design looks a bit dated at this level
The Soundz brand has been 'on the up' for international exposure recently culminating in what some would regard as a successful CanJam London weekend back in August of this year.
For those still unaware, Soundz is a Greek in-ear monitor firm established by Alexios Papatasios in 2016 and specializes in custom formats for both audiophiles and musicians alike. The original thrust was earplugs for the pro audio customer or musician.
However, in 2019, they launched 3 specific driver models with the line-up being fully refreshed in 2022 into what you see today on the website.
The Avant is their flagship model in this latest line-up and is targeted to both pro audio users and audiophiles alike. Coming in at a base price of €1590 the Avant is a fairly competitive positioned custom in-ear monitor given the soaring costs of high-end ownership in 2023.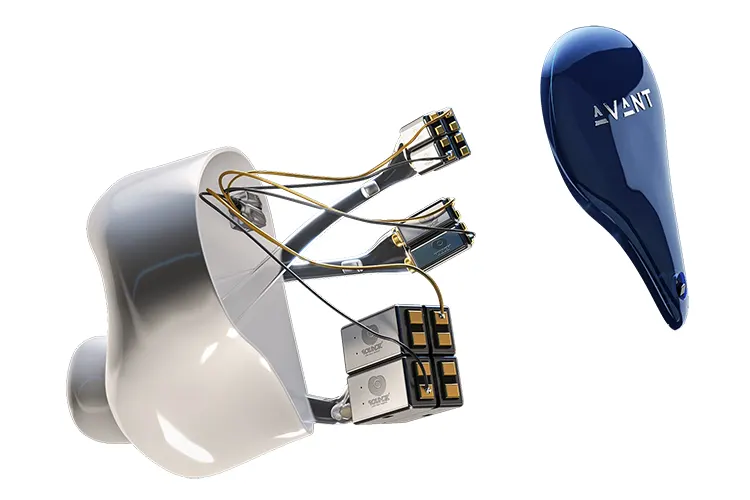 Tech Highlights
Driver Configuration
The Soundz Avant is an entirely balanced armature driver in-ear monitor rather than a hybrid or Tribrid. You can buy it in either a universal or custom format with this particular review sample being a customized version.
Soundz uses an entirely Sonion BA driver design in what they describe as a 'Soundzcore2' setup, an internal build used not only in the Avant but also in their Flame and Wave models.
The precise driver count and configuration is 10 BA drivers with a precise grouping of four for the bass and low-mids, two for the mids/highs, and four for the super-highs using Soundz's Complex™ electrical 4-way crossover.
The Avant is rated at 16.2Ω with a sensitivity benchmark of 105 dB/mW @1kHz so ideally it should not be too hard to drive from a decent source or DAP and you can read how we got along with our pairings in more detail on page 2 of this review.
Additional Features
Soundz has also thrown in a few additional features to further enhance the performance and value of the Avant.
Particularly the custom version which uses what the company calls Flex Fit Pro which is a special flexible resin material used to build the mold nozzle.
It basically adapts to the temperature of your ear canal to keep heat from building up and softening to better fit the ear on each fit. That is something similar to Westone Audio's Flex Canal technology from the ES80 we reviewed a few years back.
The second additional feature is a small 'bass' switch that operates what Soundz calls 'Immersive Mode'. I presume this is a resistor switch targeting the lows to increase their presence and warmth.
One final feature, which we will talk about more in our fitting and sound impressions is the use of a replaceable filter system called Edge Ambient filters. I received two sample filters, a silver and black -17dB version inserted as the default, and a total block or non-vented red alternative.
There is no way to introduce these in the website custom build process for the Avant as they are entirely dependent on the suitability of your mold since they require an additional bore. If your molds are compatible then Soundz will offer you that option.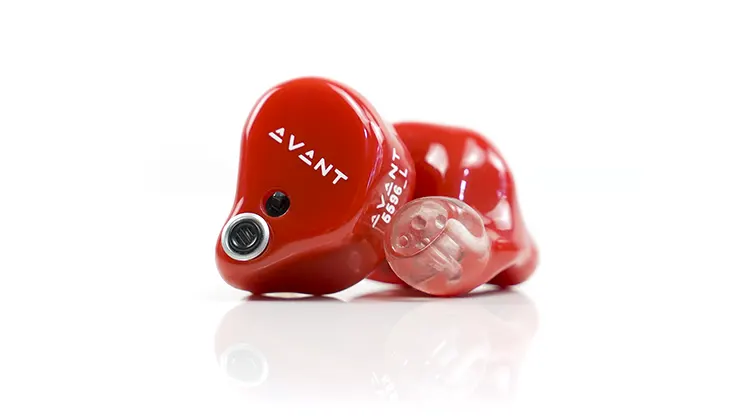 Design
Aesthetics
Soundz uses 3D printing for their custom formats including the Avant with my sample coming in an all-red format simply because I like a continuous design through both plate and shell to give it a harmonious aesthetic.
To be honest, my initial concern was how limiting some of the 3D print design choices might be in their online design tool. However, I am told all this is about to change later this week with the enhanced compatibility of their "Supreme Faceplates" opening up a lot more potential design combinations.
That means you should be able to choose some of those cooler Supreme Faceplate designs with all of their current shell designs. For example, a green translucent shell with the very cool green galaxy "Supreme faceplate" rather than just the standard opaque and transparent plate combos.
My process for designing was before these up-and-coming changes so my options were more limited. I chose red for both the shell and plate to give it a harmonious aesthetic.
The good news is that the final output actually looks really good in the hand. It's a solid color shell and plate finish rather than opaque to my eye but it's a very clean professional design with some strong and accurate shaping from the printing process. The Flex Fit Pro option on the nozzle also adds a hint of 'cool' to the final look.
This visual has some very clean lines, nothing messy at all with the venting and switch ports smoothly finished and nothing in the way of noticeable seams between the shell and plate. So, whilst the design choices are not huge, the finished product is of a very high quality.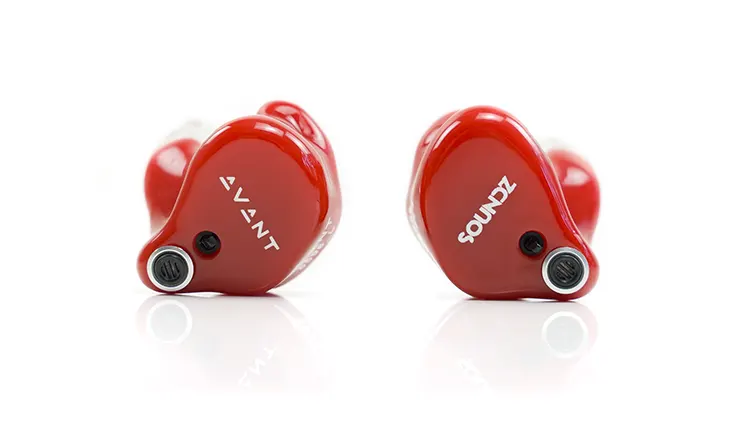 Form Factor
The Avant custom form factor is quite compact, at least compared to the likes of the UM Maven Pro, the Westone Audio ES80, and the qdc Anole VX, three models I compare it to on page 3 of this review.
All three models are, like the Avant, primarily BA designs though the Maven Pro has some additional EST drivers that could explain the additional depth in its shell.
The other two are all BA with no additional larger driver arrays and they do look much bulkier compared to the Avant so kudos to Soundz for producing a nice compact custom monitor that will not stick too far out of your ear.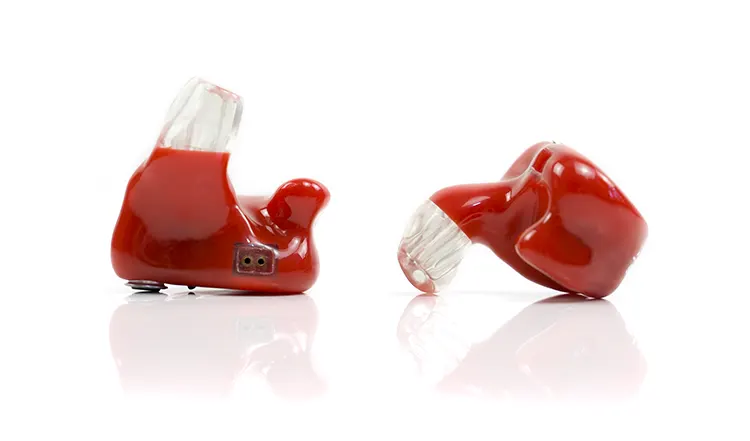 Comfort & Isolation
The Avant fitting is absolutely perfect, which I would expect since this is a custom design.
However, the curvature on the AVANT mold is very precise, more 'extreme' than some competing models but similar to the recently reviewed MEST MKIII CF which I noted also had some sort of updated 3D Print process because of the very accurate molding shape.
The shallow shell combined with a long spout makes this one of the more low profile fits meaning it penetrates closer to the second bend of your ear canal for optimal performance but doesn't really stick out of your ear that much which can be an issue for some users.
I have to pay special attention to the Flex Fit Pro finish on the spout. When inserted it's a bit cold but warmed up in a few seconds and offers a really nice balance between pressure and comfort creating an excellent seal in the process. Whether open jaw or closed no gaps form which can break the seal.
The isolation levels will vary but with the Ambient filter, it will not be quite as deadening as non-filtered models. BA designs should be optimal for isolation so even a -17 dB rated Edge Ambient filter will still do very well though not 100%.
Switching to the red total block filter does exactly that, a complete block in terms of passive isolation. It is eerily quiet, one of the best isolation experiences I have had from a custom model in a long time.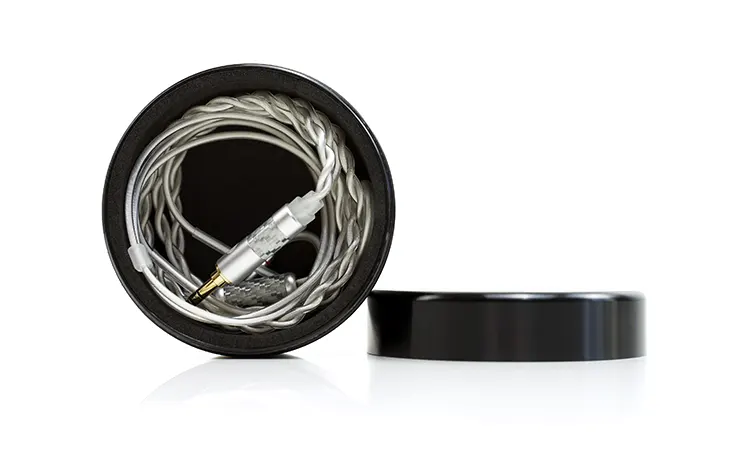 Stock Cable
The Avant sample I received comes with a Null Audio Ethos MKIV aftermarket cable which is normally priced at around $80 when bought separately from Null.
Soundz has it listed as a premium cable option at €80 so you are basically paying retail on top of the unit price though you can opt for a generic P1 Tech 3.5mm cable for free to save on costs.
This is a flexible lightweight 4-core 28awg UPOCC silver-plated copper wire using a Litz Type 5 geometry with oversized single-stranding and a beefy cross-section size to reduce impedance issues. It's finished with a nice soft transparent PVC jacket and insulator giving it a nice clean silvery visual.
The handling is excellent. I have no issues with any memory retention and microphonics is virtually non-existent. It's a good little low-profile cable that should give you no issues when out and about or on the stage with the Avant.
The termination options allow you to pick single-ended 3.5mm TRS or balanced 4.4mm with a 2-pin connector fitting for the shell's recessed sockets on the other side.
My one critique is on the finishing of the barrels and splitter of the Avant cable. The printed carbon fiber look on silver aluminum barrels is a bit dated and popular with cable owners about 4-5 years ago.
They are of very good quality though and match the general color tone of the cable quite nicely. However, even Null Audio has moved on from this design in their current Ethos cable retail builds.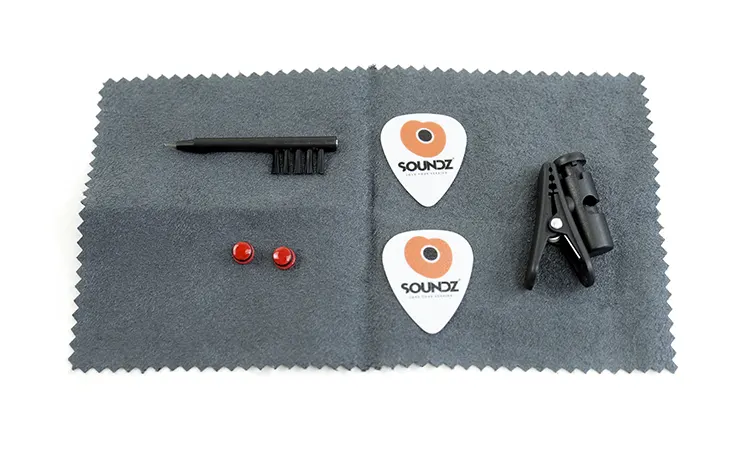 Packaging & Accessories
The Soundz Avant packaging is how it really should be for a custom-designed monitor. There is minimal packaging fuss, the box is quite compact but well laid out, and you get everything you need to get up and running.
It's not an overly elaborate offering, and I guess with the inclusion of some guitar picks as accessories you could argue it's fitting for the prosumer more than the general audiophile. Aside from the picks you get a lapel clip, again a prosumer choice but I know some casual listeners who still like to use the clip for daily commutes.
If you have opted for the Edge Ambient filter option, you also get the additional Edge total block filters and the standard filter fitted. Cleaning tools are there also with a cloth and brush and pick tool for keeping those bores clean after use.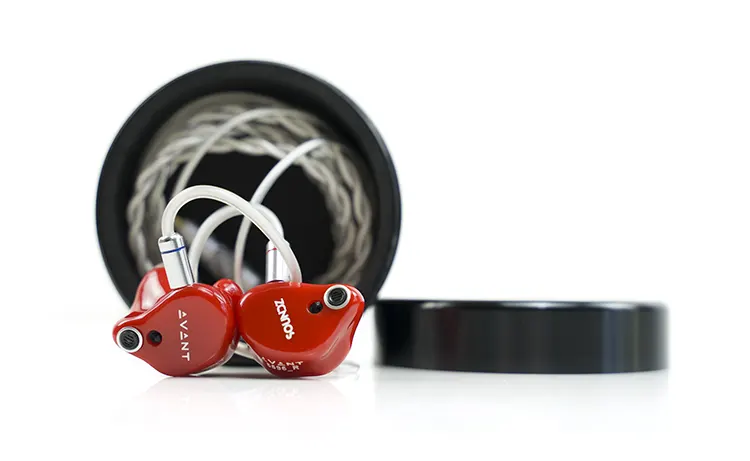 The aluminum puck-styled screw lid carry case is a little old school with monitor firms now moving to elaborately-designed faux leather style cases.
However, there are some pros with its better durability and it is nicely lined on the inside meaning the cable and drivers should be well protected when in use. The cons of this case are the higher-than-average noise when screwing the lid on and off and its a bit too heavy to be easily pocketable.
Click on page 2 below for sound impressions and our recommended pairings.