It amazes me how much the tech can change, or not change at all, in the span of just two
...
Apparently, Pi was already registered by someone else and since "3.14159265359 Audio" didn't exactly set the world on fire as
...
The Campfire Audio Andromeda is the company's latest co-flagship 5 balanced armature driver universal monitor. It is priced at $1099.
...
The Questyle QP1R is a unique current mode implemented digital media player featuring an in-house Linux-based operating system. It is
...
Phil Wannell and I have been mates for a while now and he has been a strong supporter of Headfonics
...
The Flare Audio ISOLATE is a unique new form of hearing protection for everyday use that goes beyond the basic
...
Double Helix Cables Symbiote SP V3 is the latest TOTL IEM cable from Peter Bradstock's genius mind. It is priced
...
The Shozy rep and I share a love for photography regardless of how bad or good we are. Mine started
...
With a grand following of customers, DUNU has allowed themselves to test the market with a plethora of products. Most
...
The HIFIMAN Edition S is a unique supra-aural or on-ear dynamic driver headphone with both an open-back and closed-back design.
...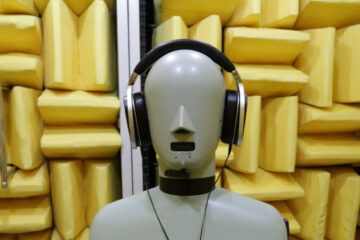 Creating a brand new headphone cannot be easy, especially if the company you are working with has never brought out
...
October of 2015 was a sad month for me…it was around that time that my Cowon J3 finally kicked the
...
If you have been gazing at audio trade shows pics for the last two years you might have noticed a
...
South Korea seems like the mecca now for modern DAP revivals with Astell & Kern coming out of iRiver and
...
The Luxury & Precision L3 is a digital audio player featuring a Cirrus Logic CS4398 DAC capable of up to
...
The Orion is Campfire Audio's entry-level IEM. It is a single balanced armature designed universal IEM. It is priced at
...
The Alien DAP by Shozy is a DAP I should have given a dedicated review to ages ago. Instead, you
...
Almost exactly a year ago I reviewed the Cayin N6, which was and still is, the flagship DAP from this
...