Cookers, cleaners, toasters, blenders – Philips are well known for their appliances but up until now I have not really given their headphones a shot on account of their near ubiquitous presence in the mass consumption end of the market. Honestly you can buy a Philips bud or earphone in your local gas station with a pack of Lucky's such is their market penetration. Some like them, some don't but when we come to audio quality there used to be a general shrug of indifference from headphone enthusiasts and typically the Philips house sound was known as largely inoffensive but appropriate for the casual buyer.
Well things have changed slightly this year with the launch of the Fidelio range and in particular the new high end L1 and M1 which we have a review shortly on. I thought I would start though with the Citiscape collection and the Downtown first simply because the price of these are pretty darn low – sub $100 and generally speaking I get a little excited when I find something I like at that price range. And honestly given the price these are a pretty likable set of headphones and thoughtfully constructed to boot also. I drivel on about $1000 headphones but I can relax and enjoy a $70 headphone also in equal spades and for those of you hunting for a nice little budget headphone right now you cant go too far wrong with the Downtown.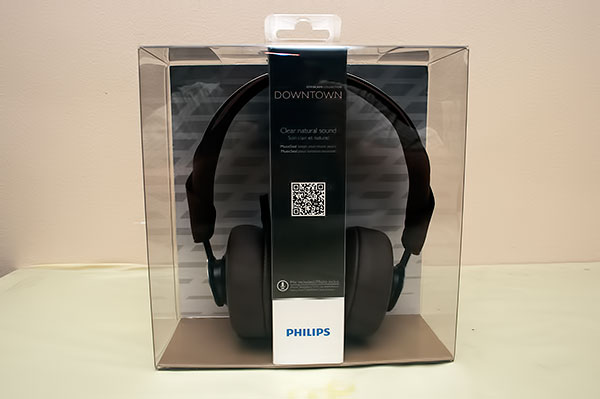 Despite that and we will get into the cans in a bit, I do have to say the appliance mentality reigns supreme still on the packaging. Its stiff plastic blister pack type and can slice and dice if you are not careful. My preference would have been for them to go with a paired down version of their cardboard box approach on the higher end Fidelio range or even something akin to the Aiaiai Tracks type packaging for ease of use. To get the headphone out your going to have to rip, tear, push and pull and after that you have just a single extension accessory for cellphones and that's all she wrote folks – no case, no pouch or quarter jack adapter.
I had to remind myself its $70 so stop complaining about the fluff and just listen to the damn headphones and see if we have something here worth talking about. After all once out of the box they are nice looking portable headphones. They are deceptively basic in design but the nice little wrap (mine is brown) adds a very suave touch and the matching colored headphones pads do give them a nice unique feel to them that is very attractive indeed at this end of the market. They are not industrial looking and considering previous incarnations this is a very welcome revision from Philips. I could argue that there is a gender pitch here also with the colors including brown, white, purple etc but in this modern fragmented metrosexual world I am not going to tell you which color to pick. The brown ones though always appeal to me so that's the one I got in front of me now.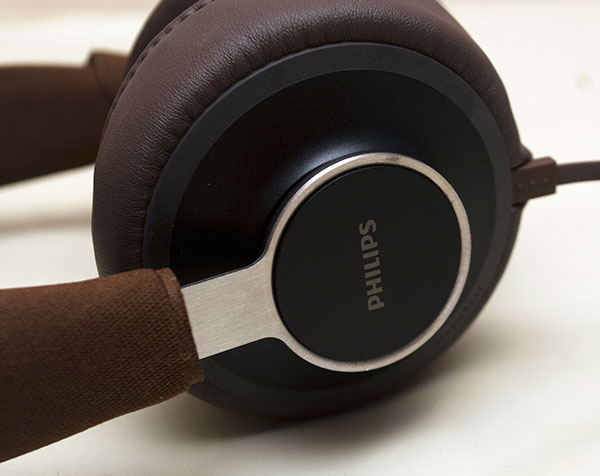 Being a portable headphone, or at least marketed for that, I have to measure a few extra factors beyond good audio reproduction. Does it carry well? Is it light? Does it seal and isolate? Is it durable? Well there is good news and bad news on that front; yes it is light and very comfortable but sadly no carry case or fold flat functionality. The star turn for the Downtown are the pads and their 'Music Seal' concept at the heart of these pads. The concept is to prevent noise leakage out of the pads by the use of memory foam inside to create a self adjusting seal on the ear. By and large this works pretty well and they are indeed pretty comfy on my somewhat picky ears. The clamping is not excessive also which add to the overall comfort levels.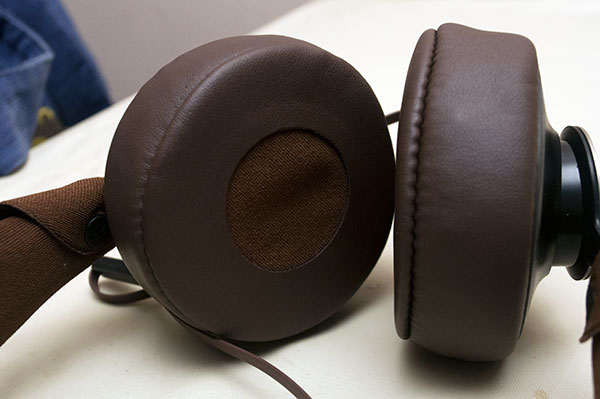 How does it sound
Straight out of the box these headphones have a bottom up engineering feel to the sound. Whilst not by the bucket load the bass is pretty satisfying and hits the mark with the obligatory mid-bass hump that consumers tend to gravitate to. The tonality is pretty smooth though and quite laid back without any overt harshness in the highs. These are not a resolving or analytical headphone by the way so don't expect them to be the last word in articulation and layering and image accuracy but what they do they do well and that is give a hefty chunk of musicality that punches above its weight.
Special mention must go to the mids. It is unusual for a lower tier headphone to have above average mids. The consumer market doesn't normally buy into that instead preferring to jump into all bass and no action cans. Credit to Philips for a brave move – it does wonders for the headphone opening it up to multiple genres and giving a bit of space for vocals and instruments to breath more. Its not the biggest sound stage and instrument separation is not very clear; at times it can feel a tad muddy but the mids keep it together and coherent even on some complex or demanding tracks.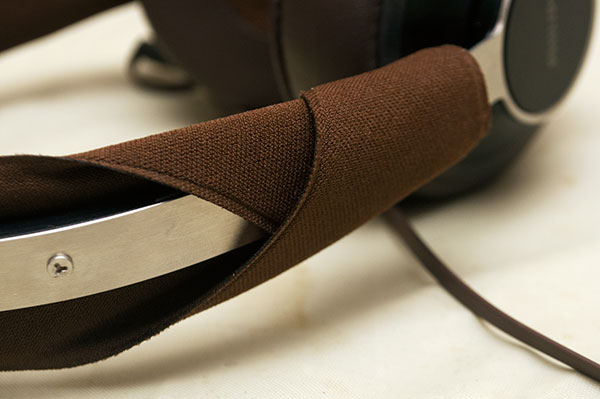 The highs are fairly tapered off so don't expect fast attack minded music to excel but switch it to delicate acoustics and female vocals and that tapered high becomes a benefit allowing the mids to shine with just enough treble reproduction to keep the whole ensemble from toppling into a dark hole. Check out "Worship" by Ane Brun off her 2011 album "It All Starts With One" for a great example of this headphone's strengths – clear vocal reproduction, excellent mids and a warm overtone that suit the melancholy tones of the track really well. Steer clear of this though if speed metal, huge sound tracks and orchestral is your bag, this is an intimate headphone but it connects really well.
At 96db sensitivity rating be warned you do need a small amount of amplification to get the best out of them which is a bit odd since they fall into the portable category but those in the know should be able to get the juice flowing with a FiiO E6. On The FiiO E9 10am to 11am on the pot gets decent amplification for most of my listening needs. An Ibasso D-Zero portable amp might be just the ticket with its neutral but spicy highs – this could be a fine balance indeed with the Downtown.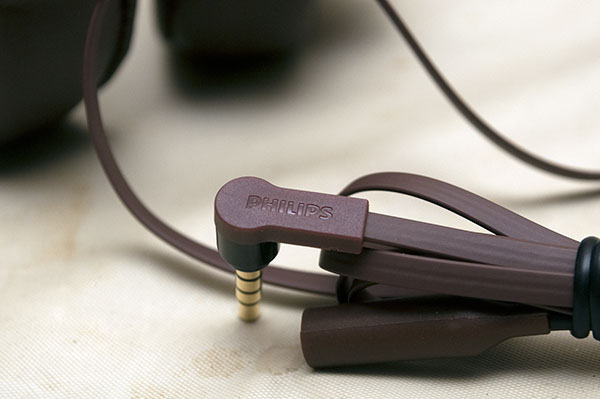 Final Thoughts
Should you buy this? Well its refreshing to have a mid-centric headphone for once under $100. Its well designed and very comfortable on the head. If you want musicality on the go for not so much cash I can honestly say the Downtown is a good choice. The lack of carry case is downer and you might need a small amp strapped to your DAC to get the most out of them but once you get your setup sorted I think we have a budget winner. These also currently retail in the local market for around 4k which is just about right.