Today, we review the LETSHUOER EJ09, which is a tribrid single dynamic, quad-BA, and quad-electrostatic driver universal in-ear monitor. It is priced at $1299 and currently on discount at $1049.
Disclaimer: This sample was sent to us for our honest opinion. Headfonics is an independent website with no affiliate links or status. We thank LETSHUOER for their support
To read more about LETSHUOER products previously tested on Headfonics click here.
Note, that this article follows our latest scoring guidelines which you can read here.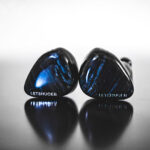 LETSHUOER EJ09 Review
The LETSHUOER EJ09 is an excellent attempt from the Chinese brand at cracking the $1,000+ market. Despite being well-tuned and well built, it falls short in a couple of characteristics with a product in this price range, namely around packaging, cable, and accessories.
Pros
Excellent wide soundstage imaging
Great bass quantity and presence
Well-tuned mids highlighting vocal performance
Cons
The treble may lean for some
Accessories and packaging experience lacking for price
Bass quality and texture may not be there for all
LETSHUOER is a brand based out of China known for its developing series of well-received IEMs. Founded in 2016, they have since made their way into the audiophile community with stride beginning with a more budget-focused line.
Models such as the S12, and recently their flagship Cadenza 12 IEM have given them a strong lineup from budget through to high-end monitors.
The EJ09 was one of their earlier releases that flew under the radar for many. Looking for something that's overall neutral with ample bass, excellent midrange, and top-end sparkle? This might be for you.
Originally intended for the pro market, the EJ09 has naturally found its way to the audiophile world and we're here to take a deeper look at it today.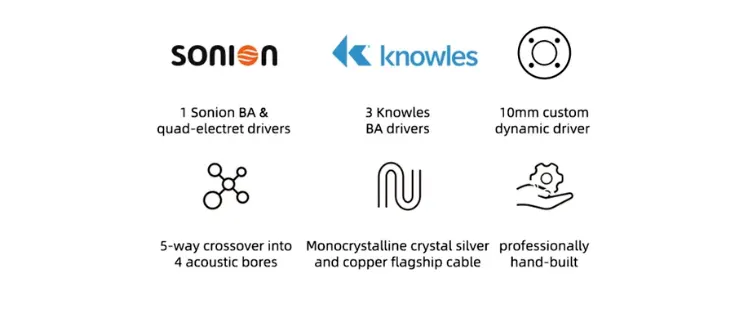 Tech Highlights
Retailing at $1299, the LETSHUOER EJ09 universal IEM runs in a proprietary 5-way crossover into 4 acoustic bores. LETSHUOER claims that this is the most advanced crossover network they have used in an IEM.
It holds 9 drivers on each side, with a configuration of a single 1 proprietary 10mm dynamic driver with a liquid silicone fused kevlar dome for the lows and a mixture of Sonion and Knowles balanced armature drivers for the mids. The highs are covered by a Sonion quad-electrostatic driver array.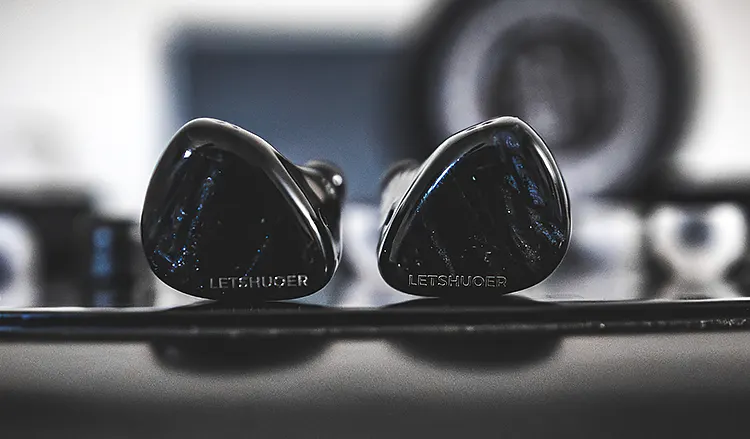 Design
Aesthetics
The faceplate is finished in a very handsome and deliberately understated black, blue, and grey carbon stylized glitter gradient. The shell is black which is perfect for an IEM intended to be used by the pro-market.
Form Factor
The shell is made out of European medical-grade resin and is light and quite comfy for its size. There are no harsh edges, though users with smaller ears should keep the 'chonkier' nature of this IEM in mind before purchasing.
It is not a heavy IEM despite its size. I had no issues wearing it long-term as a result and so long as you get the right tip selection.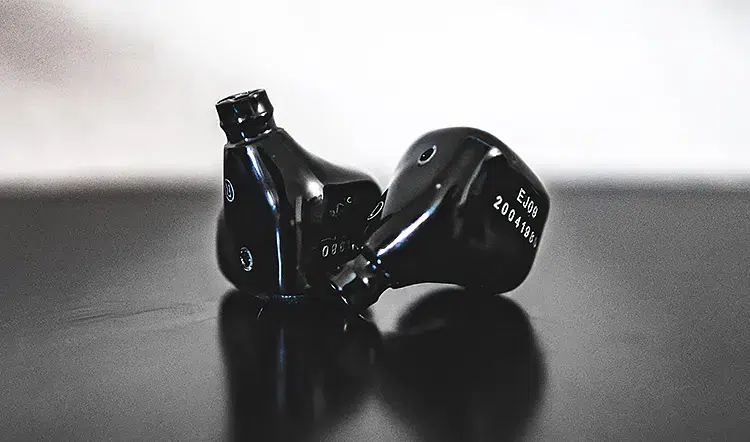 Comfort & Isolation
According to LETSHUOER, the shell can isolate up to 26 dB, a level of isolation usually reserved for customs.
Up on testing with the right tips, I can confirm, however, this shell with the right fitment and tips get quite close. It does well in loud situations like the gym and public transportation – the excellent bass presence also helps increase the perception of passive isolation.
Tips
This review was done mainly with the stock tips which proved to be adequate for fitment, ideal sound, and seal. LETSHUOER provides stock foam as well as two types of silicone tips
Here are our brief sound impressions with the tips we tried:
Stock Foam: This will be the ideal tip selection for users that are treble-sensitive. It slightly ramps up the bass presence and quantity in a more relaxed nature. Comfort and isolation are excellent with these tips.
Stock Silicone (Grey): These seem to maintain the original tune best, providing average comfort and isolation.
Stock Silicone (Black & White): These maintain the original tuning with more airiness in the upper midrange and treble. Comfort is average here as well as isolation.
Symbio W: These tips slightly ramp up the bass quantity and treble presence in a more energetic nature. Being a mixture of foam and silicone, these tips can be quite hit or miss for people but I personally love them and they are dedicated to my rotation.
Azla Sedna Xelastic – Users looking to give the EJ09 a more relaxed presentation should consider this selection. Keep in mind, like the Symbio W they are very hit or miss in terms of fit and comfort depending on ears.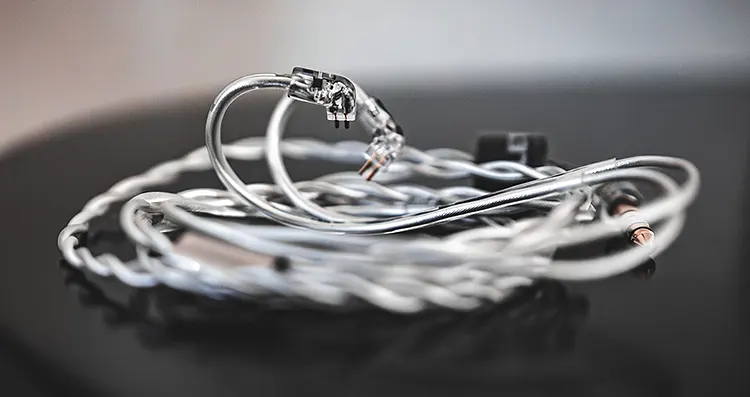 Stock Cable
The stock cable is a very basic silver cable made of silver-plated monocrystalline copper. It's a 0.78mm 2-pin connection and is available in 3.5mm TRS and 4.4.mm Pentaconn connection.
The cable handling is quite bouncy and does have a memory wire at the top, so keep that in mind if that's not your thing.
Packaging & Accessories
Coming from the incredible packaging of the Cadenza 12, the packaging of the EJ09 is quite underwhelming. This is a plainer grey box with a case, tips, and a cleaning brush.
There are three sets of tips included being foam and a few types of silicone options; black and white with a grey version.
Sound Impressions
The LETSHUOER EJ09 continues the trend of IEMs tuned to an overall neutral with a sub-bass boost emphasizing bass quantity and treble sparkle.
Bass
Despite the bass in the EJ09 lacking pure quantity, it makes up for it in its tightness and clarity with a good amount of rumble. Users may find the bass lacking mid-bass quantity and energy, creating an overall relaxed presentation.
That doesn't mean it lacks presence. Simply put, it's never the main focus of what the EJ09 has to offer but it always makes itself known in the mix.
Mids
Upper mids are the star of the show for the EJ09 second only to its treble. Female vocals shine through and are some of the best I've heard at this price range.
On the other hand, while still present, lower mids are a little lacking and may come across as veiled or hazy to some listeners. It could be the lack of a bass shelf, but this isn't necessarily a bad thing as it works as intended in the mix.
The lower mids are handled by the dynamic driver while the upper mids and treble are handled by the BA. The mix of timbre is surprisingly well done here. You can pick up the differing driver responses a little but otherwise quite a coherent experience.
Treble
The extension is the leading factor in the EJ09's treble performance. For treble heads, users will immediately note the excellent clarity and airiness in this region.
For me, personally, it does not sound sharp or crunchy in any manner; more crisp and smooth. This is largely due to the excellent implementation of the ESTs drivers.
Users sensitive to high pinna gain should keep this region in mind while listening, as some passages may come across as peaky. Tip rolling will assist in relaxing this region, so it is more bearable if a listener fits into that category.
Staging & Dynamics
The LETSHUOER EJ09's most impressive characteristic in my book is its wide out-of-your-head soundstage that extends quite well to the back of your head.
The imaging here is also excellent, focusing more on microdynamics than macrodynamics. I would compare the soundstage and imaging here to that of the Campfire Audio Andromeda 2020 with better dynamics and staging due to the tri-brid driver complement.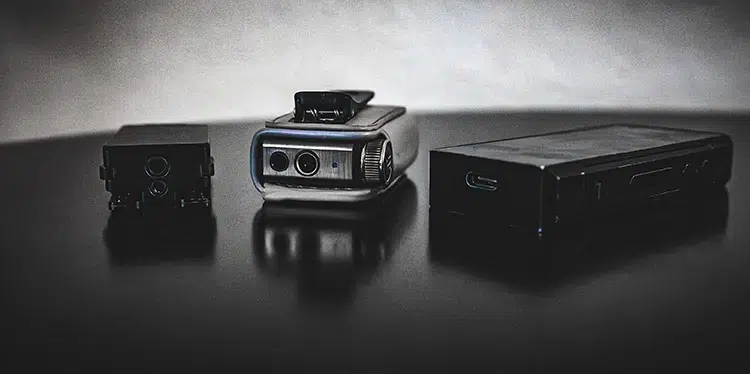 Synergy
Qudelix-5k
Without EQ, the Qudelix-5k already presents an excellent pairing for the EJ09. With plenty of power, and flexibility with its noise floor, the best qualities of the in-ear shine with this pairing.
The Qudelix-5k's powerful PEQ will make quick adjustments one may need for the EJ09 easily, fixing tuning issues a user may have to fit personal taste better.
iFi Audio GO blu
First things first, the EJ09 is quite sensitive and hisses on both 4.4mm and 3.5mm making it quite unusable for those who prefer a black background. If you can get past it since you're a big fan of iFi's house sound and love xBass, the GO blu may compensate for some qualities of the EJ09 that users may find lacking initially.
With the GO blu, more low-end oomph and warmth are added, bringing the EJ09 to a level more suitable for bassheads and lovers of hard EDM.
FiiO BTr7
The FiiO BTR7 adds more of a neutral warm V-shaped presence to the EJ09, namely making its treble region more sparkly than the rest of the pairings. It also adds a sense of warmth and musicality to the EJ09 that helps add some thickness, mainly to the lower mids that users may find lacking in its original tune.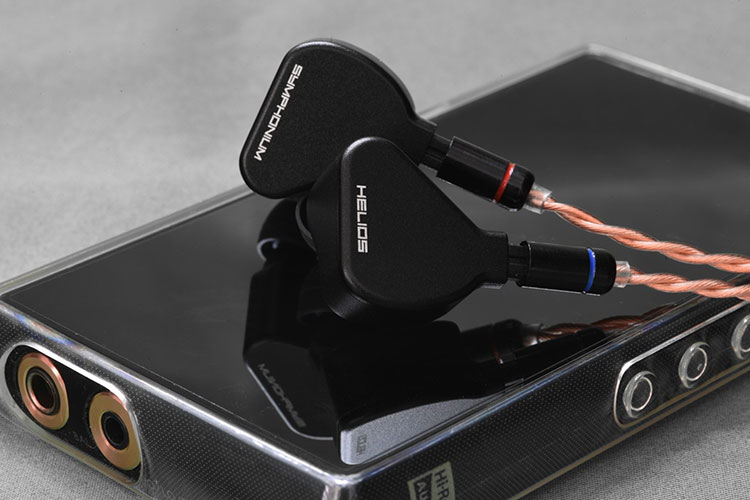 Select Comparisons
Symphonium Helios
The most direct comparison I can make for the EJ09 is to the Symphonium Helios. Despite being a totally different configuration from 4BAs, they both hold a heavy sub-bass boost with a bright leaning neutral tune.
The Helios beats out the EJ09 in nearly every category sound quality-wise for a lower price but loses out in terms of fitment and overall comfort, which is essential to keep in mind for long-term usage.
FatFreq Maestro SE
The FatFreq Maestro SE and the Helios are two inherently different ideas for tribrid monitors that show the capabilities of these kinds of driver configurations. The Maestro SE is a true basshead IEM, while EJ09 maintains neutral warmth.
Those inclined treble heads will find a better choice in the EJ09, as the treble in the MSE is more relaxed to level out the massive bass. Both IEMs maintain a similar level of build quality with medical-grade resin, comfort, and isolation.
Campfire Audio Solstice
The Campfire Audio Solstice follows a similar neutral warm with top-end sparkle but with an entirely different driver configuration. Being a five BA build based on the legendary Andromeda, it allows the midrange to be the star of the show with excellent male and female vocals.
The EJ09 beats out in bass quantity and texture as well as treble presence because of its dynamic, and EST drivers, but the Solstice maintains a better well-rounded experience. The Solstice is, however, custom only – available in an audiophile relaxed or a deeper 'artist fit'.
LETSHUOER EJ07
Users will identify more with the EJ07, the EJ09's little brother if they like a warm, relaxed tune thicker in the lower mids and bass. The EJ07 also has more mid-bass and less treble presence than its bigger brother.
This is also noticeable in the treble, where the EJ09 clearly beats out the extension and airiness of the EJ07. The shell is also much smaller and more comfortable than the EJ09, making it fit for ears that generally can't use these bigger IEMs.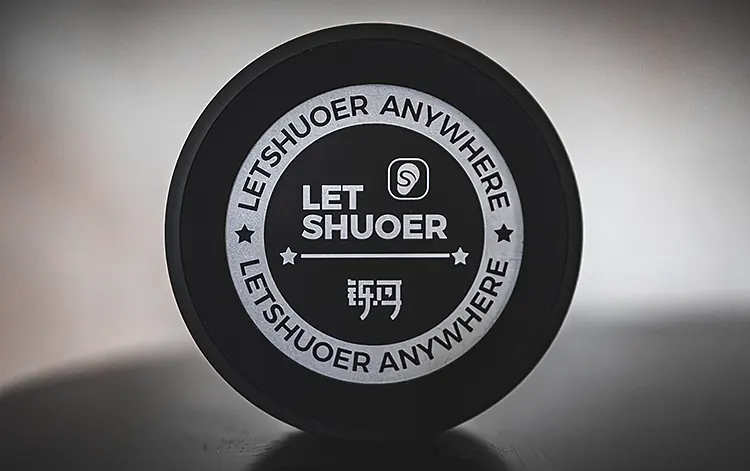 Our Verdict
The LETSHUOER EJ09 is an excellent attempt from the Chinese brand at cracking the $1,000+ market. Despite being well-tuned and well-built, it falls short in a couple of characteristics with a product in this price range, namely around packaging, cable, and accessories.
With this highly competitive market, the EJ09 is priced a little high for what it's offering. Keeping its faults in mind, it's worth recognizing LETSHUOER is still an OEM transitioning into creating a brand of its own. They are doing things right, playing it safe in certain places, and taking risks in others.
All that said, if you're looking for a tri-brid with a neutral tone and a bit of sub-bass boost-focused tuning, the EJ09 is worth the shot.
LETSHUOER EJ09 Technical Specifications
Five Electrostatic Drivers on Each Side
Three Balanced Armature Drivers on Each Side
One Dynamic Driver Unit
Custom Face Panel Options
Available in 3.5mm Single-ended/4.4mm Balanced termination options
2-Pin 0.78mm Connectors