In this feature, we review the LETSHUOER Cadenza 12, which is a flagship titanium shell hybrid BA and dynamic driver universal in-ear monitor. It is priced at $2299.
Disclaimer: This sample was sent to us for our honest opinion. Headfonics is an independent website with no affiliate links or status. We thank LETSHUOER for this opportunity.
To read more about LETSHUOER products previously tested on Headfonics click here.
Note, that this article follows our latest scoring guidelines which you can read here.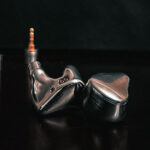 LETSHUOER Cadenza 12
I think the LETSHUOER Cadenza 12 is one of those IEMs that everyone will really like upon first listening impressions. It has no party tricks because it doesn't need one. It's exceptionally well-rounded, answering a price gap in the $2,000 range that has been lacking quality top-of-the-line releases.
Pros
Great dynamics and note weight
Excellent shell and build quality
Feature rich packaging and unboxing experience
Cons
Slightly uncomfortable emphasis in lower treble
Mirror finish catches fingerprints easily
Founded in 2016, LETSHUOER is a brand based out of China known for its wide range of IEMs from the budget or entry-level including the classic Tape and the recent S12 to this, their new flagship Cadenza 12 which retails for $2299.
This is a huge step up from the original Tape and the S12. However, to be fair their lineup does consist of some solid high-end gear already just not as well publicized as the budget releases.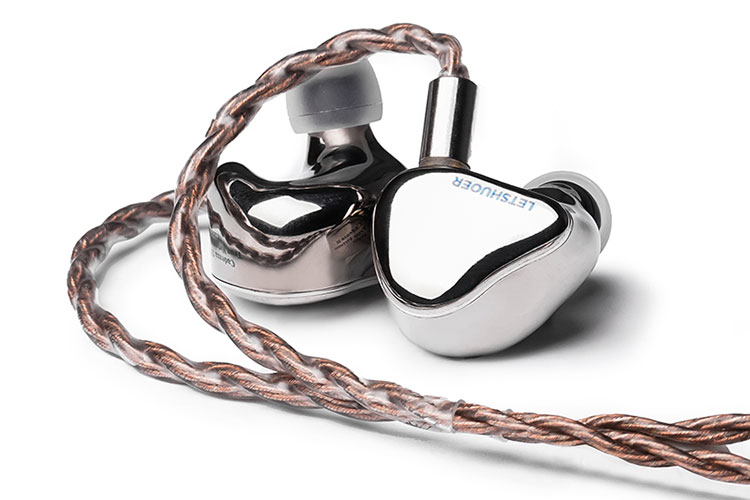 Tech Highlights
The LETSHUOER Cadenza 12 is a hybrid universal in-ear monitor with a 12-driver configuration on each side.
The format is built in a six-way electronic crossover composed of a 10mm LSS Kevlar Dome dynamic driver, 7 Knowles BAs, and 4 Sonion BAs. The precise configuration is the single dynamic for the lows, 4 Sonion for the mids, 1 Knowles for the highs, and a Sonion super tweeter for the ultra-highs.
The drivers each have their own individual sound bore and are hand cut, removing any possible phase or time-related alignment issues.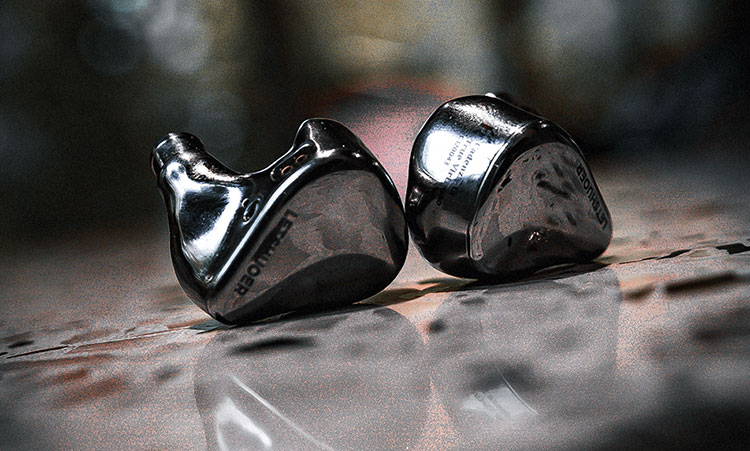 Design
Aesthetics
The shell is built from a lightweight low density and high-durability titanium material and is completed with a mirror finish. It is not easily scratchable and is well-built.
The design is smooth to the touch and does not have any bumps or ridges to cause concern. It is a mostly closed design barring one small vent in the form of a tiny pinhole that is for the DD.
Form Factor
The fit of the Cadenza 12 is one of the highlights of the IEM – it is one of the best-fitting universal shells I have had the pleasure of demoing no matter the tip selection once I got my sizing of the tips correct.
It holds a good weight, screaming quality for the price category, but isn't too heavy that it's uncomfortable to the ears.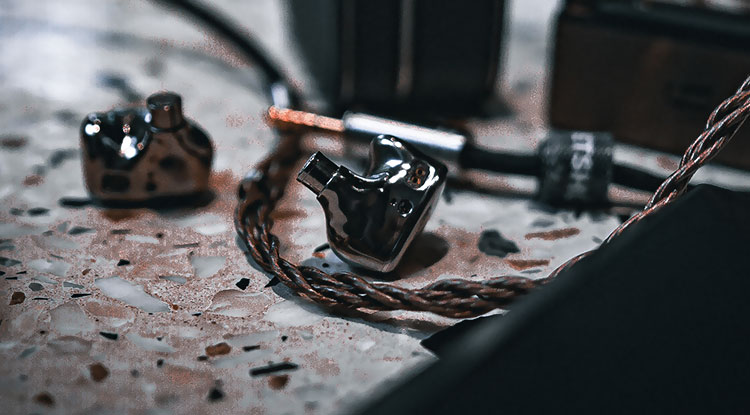 Comfort & Isolation
Comfort from wearing the Cadenza 12 with the correct tips and sizing is excellent. Because of the shell material, the level of passive isolation from a flush fit is very good. Despite using a vent, I did not have any issues with the sound leaking.
Tip Rolling
The Cadenza 12 includes three different kinds of in-house tips in small, medium, and large creating a diverse selection that will hopefully help its wearer easily find a good fit.
As always, I would encourage doing your own tip-rolling.
Bass (orange) tips: With these tips being a mixture between foam and silicone, they lifted the bass presentation while relaxing the rest of the signature. These were my personal favorite out-of-stock tips as they were also the comfiest for me.
Vocal (green) tips: To my ears, these hold true to their description and emphasize the midrange bringing it out slightly. They also make the treble a little more present to my ears which may be a good or a bad thing depending on the listener's preferences.
Balanced (grey) tips: These tips maintain the sound signature as intended and don't really emphasize or detract from any regions.
Symbio W: The Symbio W provides a similar effect to the included stock bass tips. They result in a more exciting presentation with lifted bass and more present treble.
SpinFit W1: This was my personal favorite out of all the tips I tried. The fit was near perfect and ideal for my sound preferences. Its effect resulted in something that was in between the bass and balanced tip, highlighting all that the Cadenza 12 does so well and slightly amplifying the areas I love being the bass and midrange.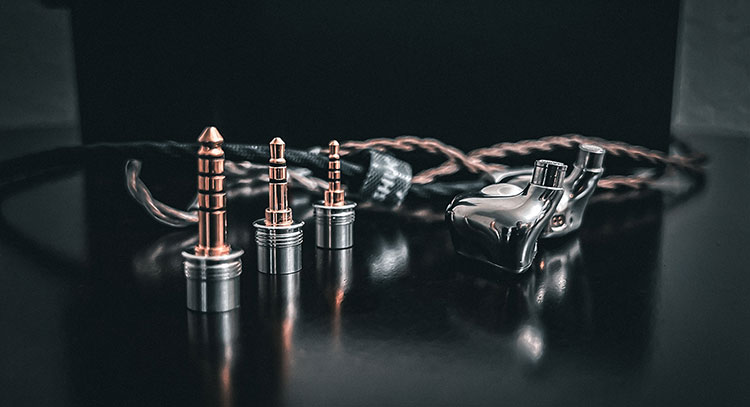 Stock Cable
The Cadenza 12 stock cable is made out of 204-strands of 6N Monocrystalline Copper and Silver in a hybrid weave configuration to reduce impedance and improve signal integrity.
The hybrid cable is sturdy and well-built, despite being a little tough to work with and not so forgiving at times. It hosts an excellent modular connection and comes with detachable 2.5mm, 3.5mm, and 4.4m plugs.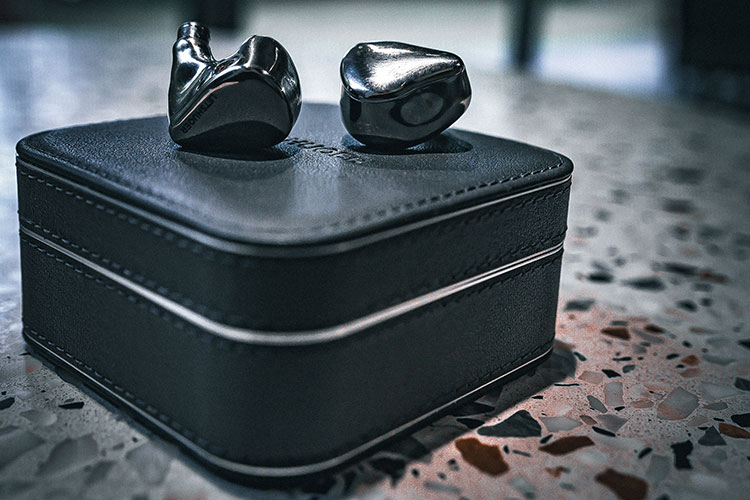 Packaging & Accessories
The unboxing experience of the LETSHUOER Cadenza 12 is by far the most favorite unboxing experience I have ever had. And that comes from someone who has had a lot of experience unboxing a lot of IEMs.
If you plan on picking this bad boy up, be sure to set aside at least 30 minutes to properly explore and set up all the packaging has to offer.
Some cool things to note about the accessories include the slab of the LETSHUOER mascot doubling as a stand for your IEMs on your desk!
The included packaging can also be rearranged to be an excellent carrying case for four of your IEMs or two of your DAPs. Props to LETSHUOER for thinking about this reusable packaging.
As someone who's a big fan of practical sustainability, I hope more brands take note of this and start implementing it into their future packaging designs. Take notes, please!
Finally, the magnetic clasp-style carrying case for the IEM itself is also excellent. I hope LETSHUOER makes these cases available for public sale. I'd buy a few more to deck out the other three missing slots of the carrying case included in the packaging!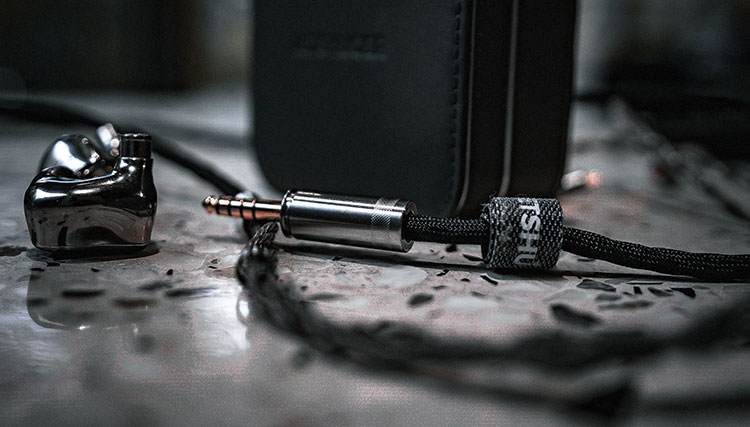 Sound Impressions
The Cadenza 12 hosts an overall safe and relaxed neutral to warm tuning. It has a light W-shape frequency response curve, providing more emphasis in the midrange than the bass and treble.
Bass
Bass is my favorite part of the Cadenza 12. Not as much in quantity but more in terms of note weight and dynamics. It is not a basshead IEM but will easily satisfy most listeners.
It's gooey, fun, and engaging, knowing when to make itself known yet it's not overpowering. Well done here!
Mids
The Cadenza 12 midrange is more neutral and flows effortlessly with the rest of the presentation. There isn't one area where I'd nitpick here. It's one of the reasons why the Cadenza 12 on first listen will always impress unless one is the toughest of critics.
Treble
The treble here is good, but not great. It will make quick work of bad recordings but perform well on excellently mixed and mastered music.
Those sensitive to treble may find that the lower treble can be considered a bit "spicy" with tracks not recorded so well, as the crunchiness can amplify those kinds of recordings. The upper treble is tuned well. I did not have any issues with that area.
Staging & Dynamics
The soundstage and imaging of the Cadenza 12 are all-around good. There are no special tricks that the Cadenza 12 has, yet I would call it far from lacking. It continues to add to why the Cadenza 12 is a good all-rounder.
Imaging is excellent and on par for the price range, beating out the vast majority of my IEMs priced in the 1-2k range. It does very well with busy tracks like film scores and I can pick up things that I would normally not be able to in the aforementioned price range.
Dynamics and overall note weight are a highlight of the Cadenza 12. I feel like I can feel the pressure of different kinds of bass notes and it breathes with my music so easily. The IEM manages to pull off excellent dynamics while retaining an overall safe and relaxed tuning.
Synergy
Efficiency
Compared to harder-to-drive IEMs like the Helios, the CADENZA 12 is comparably easy to drive and scales well using a balanced source and more power. It is quite forgiving and flexible when it comes to using different sources.
Pairings
Astell&Kern Kann MAX
The KANN MAX's relaxed sound signature pairs well with the Cadenza 12, easing some of the issues I had with the Cadenza 12's lower treble.
This was my favorite DAP pairing. I used the Cadenza 12 on "high" and "super" modes with lower volumes as these amped up with the Cadenza 12 do so well in terms of dynamics and overall note weight.
iBasso DX320
The iBasso DX320 is for those who are looking to add a bit more excitement to their CADENZA 12. It's not for me, but I would recommend giving it a go to see how the Cadenza 12 is so source flexible!
Qudelix 5k
The Qudelix 5k was my favorite on-the-go source pairing as it helped me relieve some of the personal issues I had with the lower treble with EQ. It also gave me some perspective on why the 5k was tuned in this way, and I was able to rotate between my personal tune and the stock tune.
iFi Audio GO blu
As one of the resident bassheads on the Headfonics team, trying IEMs with GO blu's XBass is always a must. It's always fun being able to see "what if" LETSHUOER went with a more bass-focused presentation than the release model.
If a prospective listener does not need the digital EQ prowess of the 5k, the GO blu comes as a highly recommended pairing with the Cadenza 12.
Select Comparisons
For all products, these pairings and comparisons were done while using the balanced connectors.
PLUSSOUND Allegro
$3,499
Am I really comparing the Cadenza 12 to a TOTL tribrid that costs $1000 more? I am indeed! Why? Both releases share a similar philosophy and come from similar backgrounds, with them being the first TOTL release from both brands.
The Cadenza 12 is more for the bass-inclined listener who wants the additional note weight and the dynamics while the Allegro is more for the listener who wants a clean cut.
Mids are a standout on both IEMs, the Cadenza 12 taking the more neutral presentation and the Allegro taking the more romantic and engaging round.
Unique Melody MEST MK II
$1,799
The Cadenza 12 and the Unique Melody MEST MK II share similarities in a W-shaped tuning, with the Cadenza 12 being the more neutral of the two monitors. The MEST MK II is extremely musical, engaging, and fun while the Cadenza 12 is safe.
Both do an excellent job in terms of bass and dynamics but stand apart in terms of vocal timbre and treble presentation. Want something more to kick back and relax then pick the Cadenza 12. Want something fun and engaging? Again, it has to be the Cadenza 12.
FatFreq Maestro SE
$1,799
The MSE and Cadenza 12 come from two different tuning philosophies and backgrounds. The Maestro SE gives an example of what an excellently tuned basshead IEM is like while sacrificing some treble qualities that the Cadenza 12 has more of.
Both IEMs however host strong presentations in staging and dynamics. I would choose the MSE if you're looking for a basshead IEM with an excellent IEM that has a unique live-sounding stage, whereas I would choose the Cadenza 12 if I was looking for the safe all-rounder that does it all.
Our Verdict
Come one, come all was the first thing that came to mind with the Cadenza 12. It doesn't have anything terribly lacking about it, nor does it do one thing exceptionally well.
That's not a bad thing. In fact, I think it's one of those IEMs that everyone will really like upon first listening impressions. It has no party tricks because it doesn't need one. It's exceptionally well-rounded, answering a price gap in the $2,000 range that has been lacking quality top-of-the-line releases.
Even though some users may find issues in its lower treble emphasis, it's something that can be easily resolved through the source, tip rolling, and light EQ if one is a member of the EQ gang.
All said if this is a testament to where the rest of the LETSHUOER lineup is going for the future, safe to say I am very excited for what's to come.
LETSHUOER Cadenza 12 Technical Specifications.
Type: Hybrid IEM (In-Ear Monitor)
Drivers: 1 x 10mm LCS Kevlar Dynamic Driver, 7 x Sonion balanced armature, 4 x Knowles balanced armature.
Frequency response: 20Hz – 30kHz.
Impedance: 16Ω (+/- 1%).
Distortion: <1%.
Sensitivity: 110dB/mW (+/- 1%).
Cable: 204-Strands 6N monocrystalline copper/silver hybrid.
Terminations: 2.5mm balanced / 3.5mm single-ended / 4.4mm balanced.
Cable length: 1.2m.