iBasso are known for their quality headphone amp's and DAC's but outside of the T-series have never been known as entry-level or cheap and with good reason. As an owner of the PB2 and Db2, I can tell you they churn out great quality.
However, I did often wonder if they had the potential to broaden their appeal outside of those with a few hundred bucks to spare and it seems they were listening by announcing the launch of the new D-Zero headphone amp and DAC for a temptingly low $109. This puts it in FiiO pricing territory which will be very interesting indeed if you had been thinking of the E7 of late.
iBasso has very kindly sent me a review unit and I should be able to tell you soon what $109 can get you from these audio masters but in the meantime lets ooh and ahh over the specs and pictures because it certainly looks like a well-made unit. Great thing is that is out right now to order!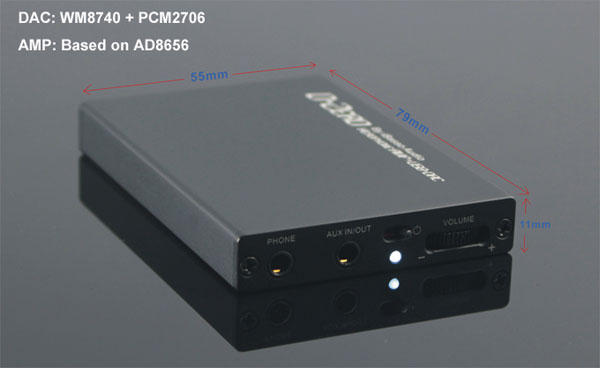 iBasso ultra-portable DAC/AMP combo D-Zero is an entry-level audio solution. It is a Self-powered DAC and Hi-Definition headphone amplifier. It not only works as a DAC/AMP combo, but also works as a stand-alone AMP, DAC, or USB soundcard.
Even it is an entry-level product, it still has the well-known Wolfson 24bit Hi-performance DAC WM8740 as the DAC chip, and Texas Instruments's PCM2706 as the USB receiver.
Actually, the whole DAC section is very similar to the D2+, which is widely recognized. The AMP section isn't like other entry-level products that use cheap all-in-one headphone amplification IC, such as the TPA6130A. The AMP section in the D-zero is based on the AD8656 and tuned with some audio capacitors.
The size of the D0 is another strong point. It is a credit card size, and the thickness is only 11mm. It is the slimmest DAC/AMP combo.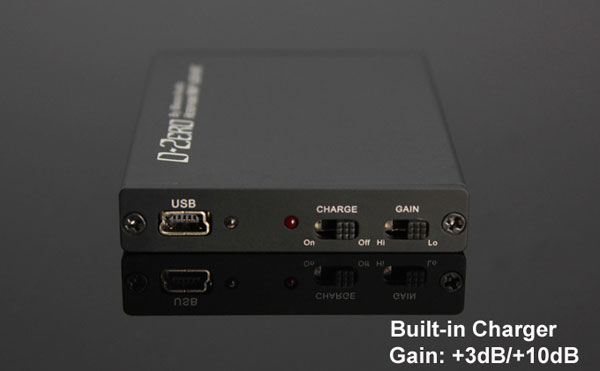 Main Features
– Wolfson WM8740 DAC Chip + TI PCM2706 USB Receiver
– Works as a DAC+AMP Combo, a standalone AMP, or a standalone DAC (Line out function)
– 2-Setting Gain Switch for impedance matching
– Rechargeable Li-polymer battery with an integrated charging system, 30 hours playtime.
– Slim and small, it is ultra-portable design.
– Measures 55*79*11mm, and weights 60g
The iBasso D-Zero is available to order from www.ibasso.com for $109 plus shipping.