KS Distribution today announces the launch of the SoundMAGIC E11 and E11C universal earphones; the long-awaited updates of the award-winning E10 and E10C.
You can find out all about our thoughts on SoundMAGIC products by click on our review list here.
Released back in 2011, the E10 gained a number of impressive awards over the years and has been improved upon since its arrival – now it is time to evolve. Completely re-designed, the E11 models show SoundMAGIC's dedication to providing high-end sound and build quality at an affordable price.
SoundMAGIC has gone back to the drawing board with the E11, retaining the classic shape of the well-known and loved E10 and updating it with a new design, improved materials, and a more mature listening experience.
Founded in 2005, SoundMAGIC has drawn upon its years of experience designing and manufacturing earphones to set a new standard in the world of affordable portable audio.
Improved Sound Quality
Not only has SoundMAGIC put their efforts into the appearance and build quality of the E11, the speaker and acoustic chamber have been completely upgraded over the E10. Bass is well controlled and defined, with impressive weight and punch. The midrange provides clarity and an enjoyable tone that lends itself to a wide selection of musical tastes. Then up top, the E11 sparkles while creating plenty of space in the sound.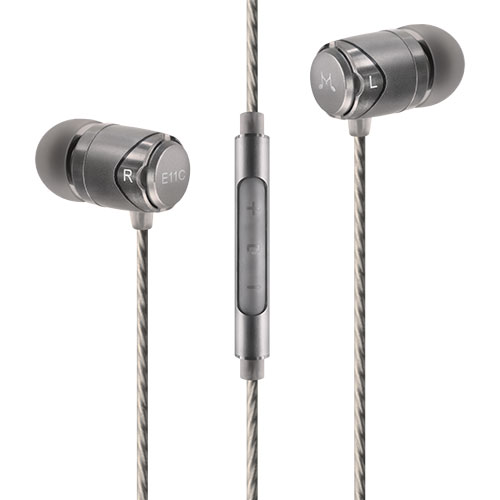 Modern, Consistent Design
Thanks to new high precision cutting processes, the E11 housings are made using aluminum and their advanced construction means that not only are you getting a more mature and impressive appearance – they are built to last too.
As well as the speaker drivers, SoundMAGIC has used aluminum to house the 3-button microphone control, cable yoke and the 120º angled 3.5mm jack plug.
Newly Designed, Silver Plated Cable
The SoundMAGIC E11 and E11C are supplied with newly designed silver plated copper cables, surrounded in a flexible and tough high purity TPE coating – this material is proven to have a reduced environmental impact when compared to commonly used plastics.
This is a big upgrade on the E10 models, helping to improve the durability, appearance and sound quality of the earphones.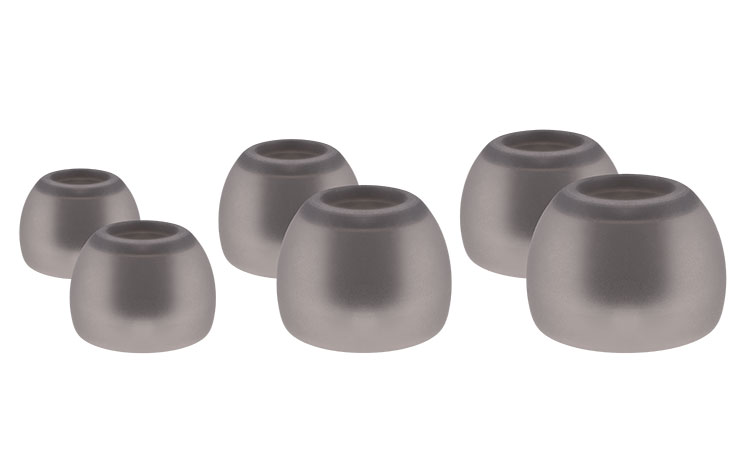 Ultimate Compatibility
SoundMAGIC has produced the E11C with an in-line, universal 3 button control and microphone. The unique auto-switching functionality allows users to make calls and control their music on a wide range of Apple and Android devices.
Always innovating, SoundMAGIC is set to release two more versions – the E11BT Bluetooth earphones and the E11D Digital USB-C earphones – both set to arrive within a month after the E11 and E11C release. Among these versions, there will be an E11 available for all popular portable devices.
The SoundMAGIC E11 (rrp £39.99) and E11C (rrp £49.99) have yet again raised the bar in the budget earphone world; taking music listening on the move to a new level.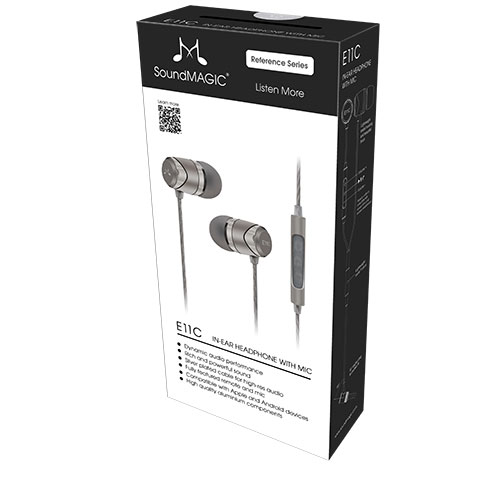 About KS Distribution
A market-leading audio electronics distributor, KS Distribution specializes in bringing innovative products to the European market and providing a World-class service to their customers. Offering a carefully selected range of products for home and mobile listening, KS Distribution is a highly focused team whose primary aim is to develop strong partnerships with retailers and manufacturers.
For more information visit www.ksdistribution.co.uk
About SoundMAGIC
Designing, researching, and developing products that deliver performance beyond customer expectations, SoundMAGIC has enjoyed both popularity and critical acclaim since its foundation in 2005. With a deep understanding of audio and the technology behind it, SoundMAGIC consistently creates innovative and Award Winning products.
For more information visit www.soundmagicheadphones.com