HIFIMAN will take center stage at the Hong Kong High-End Audio Visual Show when it debuts their new HE1000se and the HE6se headphones. These are new and important updates to two open-back planar magnetic models that I personally use all the time. The HE1000se will NOT replace the existing HE1000 V2 which will still be available.
Hifiman HE1000se
Scheduled to ship in September at a suggested retail price of $3,499, the new HE1000se [Special Edition] is the third version of HiFiMan's distinguished HE1000, featuring increased sensitivity for superior performance when paired with every imaginable source, from audiophile-grade source components to high-resolution digital audio players — even tablets and smartphones.
"The HE1000 is by far one of our most popular high-performance luxury headphones to date, and with good reason," said Dr. Fang Bian, Founder and CEO, HIFIMAN. "No other headphone in its price range comes close to offering the same level of engagement when listening to high fidelity audio.

As popular as it may be, I believe it's important to keep pushing the envelope with revisions that present a dramatic improvement in sound while maintaining the essence of what made the original such an overwhelming success with music fans and audiophiles who invest in the best equipment for enjoying their favorite recordings."
The previous model, HE1000 V2, is one of the best-reviewed headphones in the high-performance personal audio market. Cited by multiple reviewers as being the finest headphone in its price range, it could easily have been left as is, but Dr. Bian is a firm believer that even the best can always be made demonstrably better.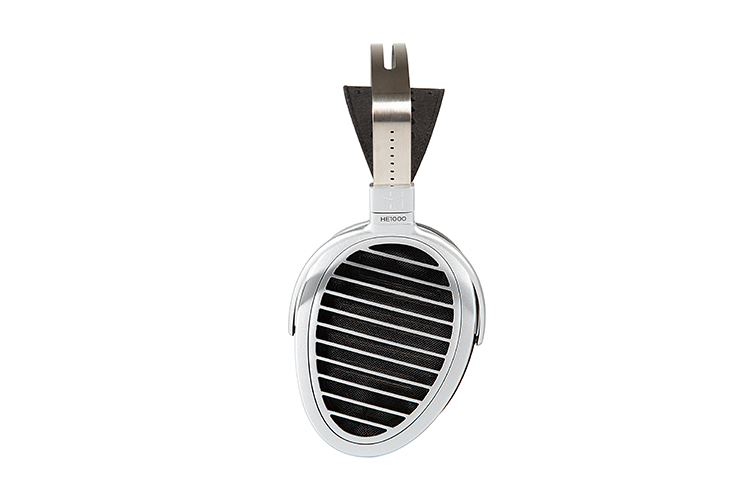 Increased Sensitivity
By increasing the sensitivity from 91 to 96 dB (decibels), HiFiMan's HE1000se is easier to drive from any source, with a greater sense of presence and realism, especially when paired with high-performance electronics.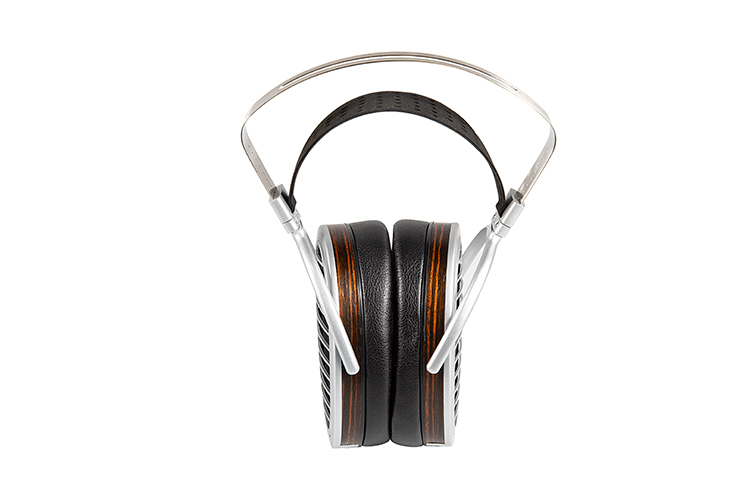 Improved Magnets
New to the HE1000se are neodymium magnets that increase efficiency and lower distortion for a true purity of sound. Neodymium, widely recognized for providing incomparable magnetic strength in a compact size, providing a consistently exceptional output that is equal to larger and heavier ferrite magnets. With neodymium, the new model's driver is faster and more dynamic, presenting every sonic detail for a more compelling performance.
Similar to the previous version, a patented "window shade" open back design minimizes distortion by avoiding unwanted reflections and vibrations that misrepresent the artist's performance. The result is a wide, natural soundstage that mirrors the experience of listening to live music in an acoustically accurate club or concert hall.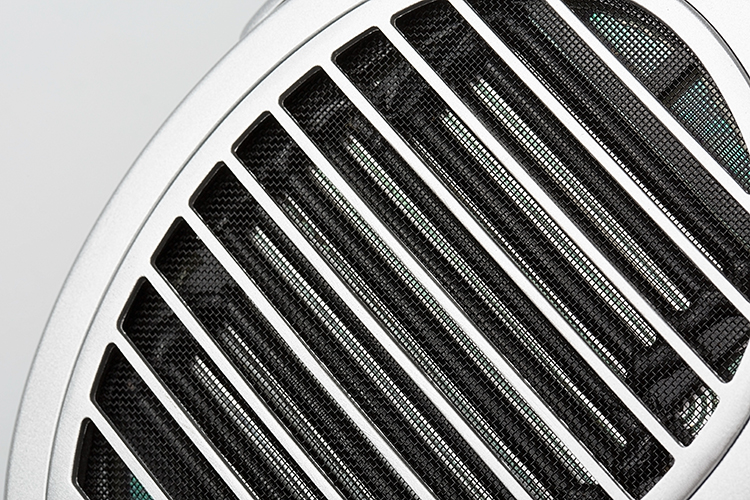 Diaphragm
The diaphragm is only one nanometer yielding faster response and a high dynamic range that makes recordings come to life, satisfying the most demanding listeners, no matter the genre, from soft acoustic music to high energy rock & roll, and every genre in between.
Ergonomically, the HE1000se is exceptionally comfortable, thanks to a specially designed headband that features a steady arch structure for stability and durability for years of usage without a change in fit. A new matte finish with ebony wood trim adds a smart, attractive touch that enhances the overall design.
Added Dr. Bian: "The HE1000se makes it easy to exceed the legendary HE1000 V2 performance without an expensive amplifier. I couldn't be more proud of this headphone."
HE1000se Product Specifications
Weight: 440 g/15.52 oz.
Frequency response: 8Hz-65kHz
Sensitivity: 96dB
Impedance: 35 ohm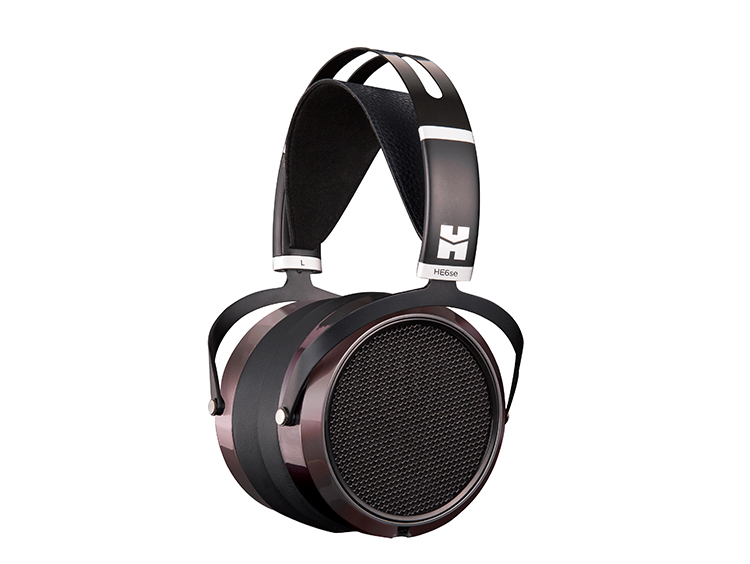 Hifiman HE6se
HiFiMan, the leader in high fidelity personal audio, is using the occasion of the Hong Kong High-End Audio Visual Show to unveil the HE6se headphone, an update of the original HE6, considered to be one of the audio market's most natural and transparent headphones.
"For many music lovers, the HE6 was their introduction to true high-performance audio from a headphone, and it remains one of our most successful products to date," said Dr. Fang Bian, Founder, and CEO, HiFiMan. "But I can't help looking at our biggest sellers without thinking about what we can do a little different that will make them noticeably better."
Epitomizing Dr. Bian's commitment to constantly looking for ways to improve on his most esteemed products, the new HE6se (SRP: $1,799) features revisions that further increase comfort and usability while staying true to the outstanding sonics of the original model.

Enhancements
For starters, a newly designed headband is lighter and more adjustable for increased comfort and a natural fit for hours of uninterrupted listening.
As with all new HiFiMan products, the HE6se features 3.5mm headphone connectors that are angled at 10°, thereby lessening the pressure points associated with straight-angled connectors. These pressure points sometimes stress the connection, but the new design ensures a solid, reliable, and long-lasting link between the headphone and the cable.
In addition to updating the connector and headband, HiFiMan elevated the aesthetic appeal of the original by adding a new gunmetal gray satin finish that is elegant and visually appealing.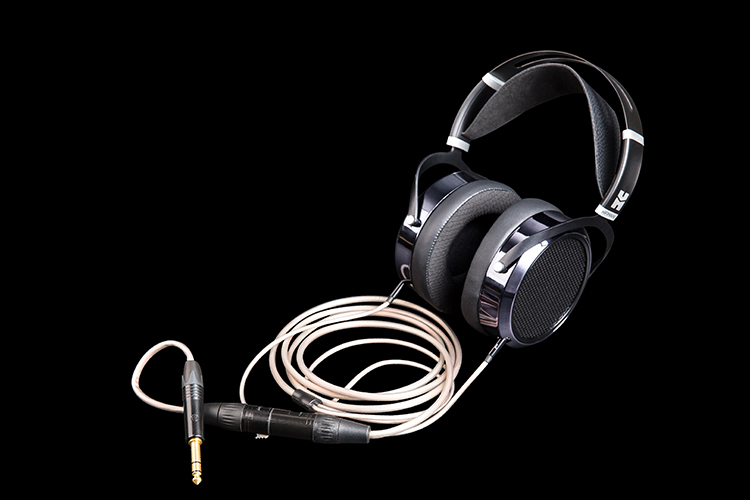 The new HE6se maintains the original model's exceptional sonic characteristics, in particular, it's wide and natural soundstage that puts the listener in the best seat in the house. Imaging and depth are neutral, staying true to the artist's and producer's intended sound.
Like many of the finest full-size loudspeakers, the HE6se headphone requires a powerful amplifier to drive it. To this end, HiFiMan includes its HE6 adapter with the new model, making it easy to connect the HE6se to nearly any currently available power amplifier.
HE6se Product Specifications
Weight: 502 grams/17.7 ounces
Frequency response: 8Hz-65kHz
Sensitivity: 83.5dB
Impedance: 50 Ohm
Accessories included with the HE6se
HE Adapter for driving the HE6se with a full-size power amplifier
OCC (single crystal copper) 4-pin XLR cable (2 meters/6 feet)
OCC XLR to 6.5mm headphone plug adapter (1 meter/3 foot)
Headphone cable connector
Spare earpad