Sound Impressions
Summary
The R5 presentation is fairly different from the likes of the R6 Pro and the FiiO M11. HiBy has opted to produce a more linear response than the likes of those two but with just a hint of warmth and physicality in the low-end to give it more of a natural smoother overtone.
This becomes evident when you hear high pitched vocals when comparing to the M11, for example. There is a slight clash of harmonics in the M11 female vocal and a resulting colder sound. The R5 sound is a little more solid, a little more evenly balanced and slightly more liquid overall.
That low-end doesn't quite have the same body nor competing levels of texture as their flagship DAP, particularly so when comparing their balanced performance from demanding planar headphones. However, stacked up against the M11, the R5 hits harder, sounds a bit more intimate especially with vocals and takes a little more off the upper treble. Not as much as the R6 Pro which I think is more relaxed in general for treble energy so coming to it for the first time you would tend to classify the treble response of the R5 as more to the neutral or brighter side.
What really impressed me was the driving power of this diminutive DAP. You get a lot more than the likes of the DX150 and the M11 to drive some demanding cans with relative ease but you also get a much lower noise floor, impressively low for hiss with sensitive monitors. This makes the R5 a very flexible performer for a wide range of headphones and earphones.
Timbre
My initial impression was of a fairly neutral tone but after quite a few longer listening sessions I tend to view the R5 timbre as being a bit more natural in tone from the low-end to the mids and with a little more treble reach and energy than the R6 pro but not as much as the M11.
As a result, lower-pitched instrumental notes sound solid with decent warmth but further up, percussion timbre has a little more odd-harmonic infusion and sound a shade cleaner and brighter. There is still enough wetness in its high-pitched instrumental timbre to prevent it from sounding sibilant, cold or hard sounding which I do like. You get some sparkle and a decent level of treble/bass contrast but nothing tizzy or distracting.
Vocal timbre has a delicate balance on the R5 and again I would define it as natural-neutral with decent body, a slightly wet even-harmonic bias but nothing too 'affected' to classify it as overly euphonic or lush rounding. It does not have quite the same level of richness as the R6 Pro but neither does it sound as clean or show as much sibilant tendencies as the M11 vocal timbre. You could argue that the R5 has enough of a forgiving element to its timbre.
Stage
I actually find the R5 to deliver more of an intimate soundstage than offering absolute headroom or depth. Separation is very good, particularly on its balanced output so it is not a mushy claustrophobic experience.
The low-end of the R% does have a bit more presence and heft than the M11 so anyone coming from the M11 will find the R5 to have a bit more depth and power but not quite on the level of the R6 Pro's low-end experience.
Vocals do seem a little pushed further forward with a slight mid-bass, lower-mids emphasis also. Lower-treble presence is a bit more to the fore than upper-treble but nothing shelved down with enough air and headroom for vocals to sound clear.
Balanced
There is a fair difference in power between balanced and unbalanced for 32Ω loads at just over 500mW compared to 148mW. However, volume adjustment is not huge between the two, at the most around 1-3 steps upwards for unbalanced to match balanced for sensitive monitors. Headphones with higher demands will increase that gap.
The noise level is pretty darn low also so monitors are perfectly fine out of that 4.4mm output of the R5. That's a heck of output power rating for a $399 DAP and if you are going to chose a socket I would opt for balanced for the better levels of separation it offers over the single-ended output.
Going balanced delivered a little more 'snap' in the presentation for me, perhaps a perceptibly improved staging width and a little more in terms of dynamic range also. Unbalanced just sounded a shade 'softer' if that makes any sense.
Wireless Performance
WiFi
The signal strength of the R5 was on par with the DX150 and the M11. Any minute variance will be entirely down to exact positioning of the DAP and the modem signal strength reliability which can vary at any given minute, at least for my modem. I did notice though that once held or hands going over the reading became more volatile than the other DAPs but not a huge issue.
The distance measured was about 3 meters from the modem but we did place them further away at around 5m and got similar matching results for all 3 DAPs so we have no concerns on the N6ii WiFi signal strength.
Bluetooth
Bluetooth had a much more interesting set of results and by interesting I mean we found a weak spot with one of the tested units, the DX150.
When tested about 1-2 meters away with no obstruction all 3 were fairly competent with the DX150 perhaps showing the best performance with a slightly stronger signal pickup than the two competing DAPs.
However, the DX150 completely failed the Bluetooth test when we moved the source signal, a Huawei P20, 2 meters to the right and behind one brick wall slightly. Both the M11 and the R5 could pick it up but the DX150 found no signal at all.
We tried this test 3 times and got the same result 3 times. The DX150 either has too much housing blocking the strength of the receiver or the receiver itself is weaker than the current ones being used in the R5 and M11.
Bi-Directional Performance
For some reason, I simply could not get a regular bi-directional pairing with either my Huawei P20 (Oreo) or my Onkyo Granbeat (Android 5.1) smartphones. I could get a pairing with the Cayin N6ii using the same process because it showed up as a headphone device in my pairing window on the P20. Once I moved to the BT Audio input section I could connect. With the P20, the R5 showed up as a phone and stayed that way even when moving into the BT Audio input services section.
I also tried the same process with the N6ii pairing to the R5 and the same outcome. You get a brief moment when it connects then it disconnects. This is with the N6ii as a transmitter and vice versa as a receiver. Since this happens with all my sources with the R5 only I am going to put this one down to a bug either in the firmware or in my device specifically.
No issues on HiByLink though with everything working as expected via the 2 smartphones and the R5 for both client and server modes.
Wired Performance
USB-DAC
Overall, the USB-DAC performance of the R5 using Windows 10's universal 2.0 driver coped very well. I could not actually find any noticeable lip-sync lag either using VLC, YouTube or Microsoft's own movie player. The R5 is also fully compatible with DSD playback via JRiver Media Player using its own WASAPI drivers with pretty much every DSD and SACD ISO track playable up to DSD256.
You can also manually set the bitrate and sampling rate also in Windows properties of the driver right up to 32BIT/384kHz. You can also leave it on its default 44.1K/24BIT setting and let something like Foobar manually control the output according to the track's own inherent properties.
OTG/Digital Audio
I found no issues connecting the R5to a Hugo 2 or a Mojo for digital audio playback from a regular OTG USB-C to a micro-USB short cable. Unlike the N6ii the R5 uses a regular USB-C OTG cable so you can use any OTG cable you like which saves a bit of cash though I always advise "try before you buy" for OTG cables.
For OTG and reading from a flash drive, the R5 scanning inside HiBy Music was fairly slow and mirrored by concerns with scanning in general right now from any external media. It does not seem as fast as it could be for some reason. I loaded a 64GB file with about 1200 FLAC files (52GB) and took more than a few minutes to scan and integrate into the HiBy Music library. Ideally, it should be faster than this.
Once loaded, however, track access and playback from the 64GB file drive showed no noticeable lag on the R5.
Matchability
Efficiency & Noise Floor
Oh wow, what a low noise floor from such a powerful little DAP. I am very impressed by the hiss performance of the R5 with sensitive IEMs such as the Solaris, Andromeda and the Empire Ears Phantom. It is not a totally black background but then you would be hard-pressed to find any DAP analog amp stage with a pitch-black performance.
Put it this way, it makes the R6 Pro hiss very noticeable on both unbalanced and balanced and its sub-1Ω output rating means no low-Z impedance skew either from the original R6. HiBy is learning here and the R5 represents their best effort to date to accommodate sensitive monitor users.
We tested the R5 against the iBasso DX150 and FiiO's M11 and for both outputs, the M11 was by far the noisier amp stage. The DX150 with AMP6, (stock amp card), had a very slight edge going unbalanced for noise floors but with balanced the R5 edged ahead and it is supposed to be the more powerful balanced DAP amp.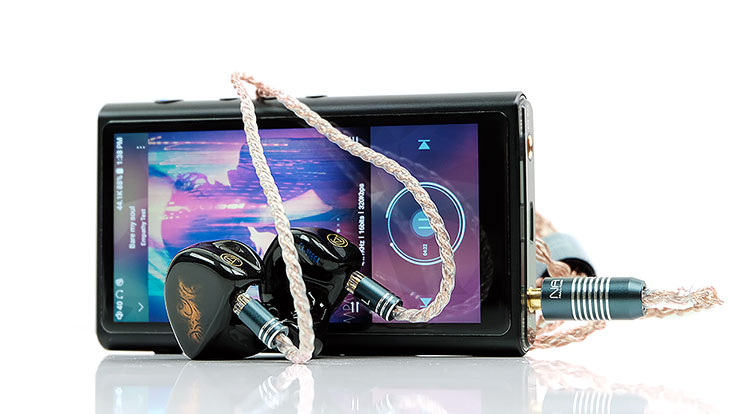 Power
This is where you have to take note. For a DAP at this price point to be able to churn out 0.5W into a 32Ω load makes this a viable contender for planar headphone users. We had no problems driving the likes of the Meze Empyrean, SendyAudio Aiva, the Ananda and even the HE1000 V2 gave a good account of itself on high gain 4.4mm.
I still give the edge to the R6 Pro on account of its higher 750mW 4.4mm output rating and you can hear that difference using the HE1000 V2 with its better dynamic range and fuller sound which works well with Hifiman's former flagship headphones.
Pairing Synergy
Stock Presentation
I tended to go with a slightly warmer IEM with a good bass response when pairing with the R5. Nothing too V-Shaped but certainly possessing an inherent physicality rather than anything terribly neutral. not so much that it is bright because compared to the M11 it is a bit smoother. Rather, I wanted the low-end to just throw out a bit more weight since I am so used to the HiBy R6 Pro type of impact.
IEM's such as Custom Arts excellent FIBAE 7, the CA Solaris and DUNU DK-4001's also played out very well with the R5's fairly controlled tuning. If I have to give a nod to one of them then the DK-4001 would get it this time, at least for the stock presentation. The DK-4001's vocal strengths and balanced low-end seemed to match the R5's smooth sibilant free vocal delivery quite well.
I would also take the Solaris with the R5 quicker than the FiiO M11. The M11's lighter stock low-end tuning and feistier treble do not sit well with my sensitivities as they do with the smoother and more weighted sound of the R5. The DK-4001 paired with the M11 is a more apt pairing.
MSEB Tweaks
This is the fun for me and why I enjoy playing with HiBy DAPs so much. It is a pity there is no PMEQ yet in their system-level settings but the DSP magic of MSEB is a good substitute and makes most pairings tweakable to your liking outside of highly demanding headphones.
A good example again is the DUNU Dk-4001. I find it an easy listening joy with the R5 with a very smooth timbre and a finely balanced response and a slight edge of the treble overtone. Now some might find that overly relaxing or slightly too euphonic for their tastes. Do you change the monitor or dump the R5? No, you do not. You go to MSEB and make some DSP tweaks.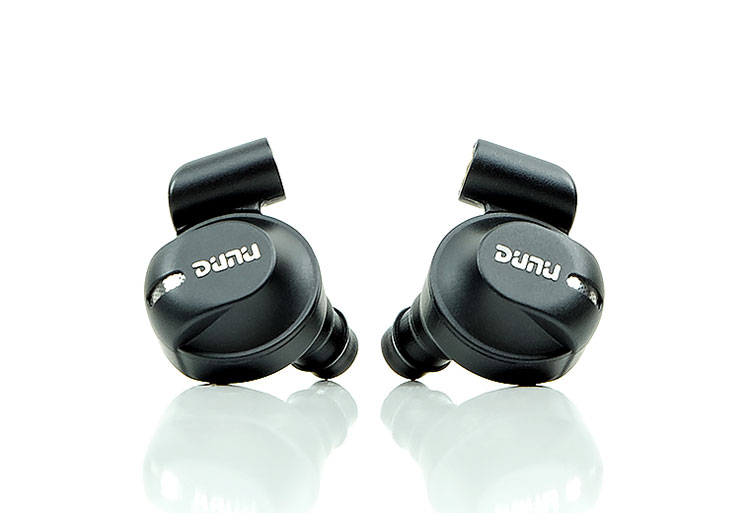 DUNU DK-4001
For the DUNU DK-4001, I would move the bar over ever so slightly from warm to cool/bright, add a touch of natural sibilance, (crisp) as well as increase the level of air, (also crisp). Suddenly you get a bit more contrast and harmonic clarity in key areas such as acoustics and string timbre. How much you want to add is up to you but for me not so much as I don't particularly want any additional sharpness in this pairing for my percussion-heavy speed metal.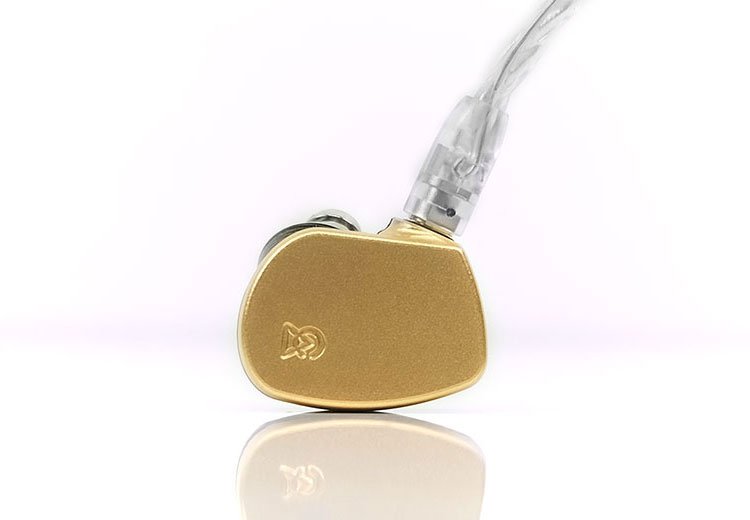 Campfire Audio Solaris
For the Solaris, I actually chose the same settings as the DK-4001 for acoustics work where I wanted something a bit more high-fidelity and didn't really need a huge responsive low-end performance from that large Solaris dynamic driver.
Once I switched to pop and anything percussive heavy with high pitched vocals that had to be toned down as it was much too peaky and brittle sounding. Here I pushed the vocal forward a little in MSEB, introduced some "intoxication" for female overtones and downed the sibilance factor towards a "softer" setting. Now I had a euphonic richer vocal tone and some nice body to percussion without it sounding brittle or hot.

Click On Page 2 below for Hardware & Software Impressions
Click On Page 3 below for Sound Impressions & Matchability
Click On Page 4 below for Comparisons & Verdict