The HiBy R2 is an entry-level DAP featuring a Linux OS, bitperfect decoding, MQA, and an ES9218 DAC capable of up to 32BIT/384kHz and DSD128 decoding. It is priced at $99.99
Disclaimer: The HiBy R2 was sent to us as a sample in exchange for our honest opinion in this review. We thank HiBy Music for this opportunity.
To learn more about HiBy reviews on Headfonics you can click here.
Note, this review follows our new scoring guidelines for 2020 which you can read up on here.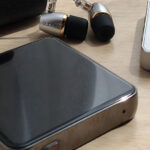 HiBy R2
This is much more exciting and unique compared to making yet another Android machine. It is stylish, compact, balanced in sound and performance, and doesn't harm any fiscal kidneys. I wish I had such a DAP back in highschool so thumbs up to HiBy, this will now be my entry-level DAP recommendation to anyone who asks.
The R2 is HiBy's new entry-level digital media player and was released at the same time as their new Beans IEM and FD1 USB DAC, both of which we will also be reviewing shortly.
The HiBy R2 takes its seat at the foot of the table logically slotting below the R3 and it does look similar to the R3 design in many ways. With a dark-chrome-colored Zinc alloy outer frame and a rather unusual way to fit a screen, this ultra-light new entry packs in a crazy bunch of hardware for the price.
The R2 comes with HiBy's own HiByOS, supports MQA 4x unfolding, and up to DSD128 and PCM 32BIT/384kHz decoding. Not only that but with the addition of 5GHz WiFi, it can stream via TIDAL and at some point down the line an intention to include Qobuz.
Support for BT5.0 also covers their proprietary UAT technology up to a maximum of 192kHz, 1.2Mbps wireless audio signal transfer via Bluetooth 5.0. The HiBy R2 platform also sees the trickle-down of their excellent MSEB DSP as well as support for their excellent HiBylink control for BT remote control via your phone.
Aside from the audiophile and wireless features the HiBy R2 also sports a dual microphone setup for stereo recording and a reasonable 1000mAh battery size for a claimed 15 hours of continuous playback.
That is a heck of a lot of value-adding HiBy OS features and hardware tech for a DAP at this price point before we even go into how well it performs.
Tech Inside
Measuring 61mm x 61mm x 12mm and just 85g in weight the HiBy R2 packs in a lot of features albeit being quite small in size. Like some of its competitors i.e. FiiO M3 Pro it comes with the very mature X1000/E SOC solution from Ingenic that supports decoding almost all codecs and hi-res formats.
The UI is revamped to be more colorful and trendy, graphics seems to be kept light to enhance system speed and the overall package is very photogenic with its shiny exterior, which may well appeal to casual users. A 2.45" 480 x 360 screen sits in the middle, nearly borderless on the sides, and looking a bit retro like the old iPhone gen 4.
The HiBy R2 offers the full HiByOS experience through HiByLink, and it is capable of USB OTG connection to other portable decoders and amplifiers. It feels like the system has been pushed to its limits and I am quite surprised with the rich features and still get 15 hours of playback on this compact machine.
Design
We have round players, we have long players, and HiBy offers us a squared player, much like the R3 Pro. The only key difference is the new zinc alloy chassis which offers a slightly different aesthetic to the R3 and R3 Pro housing.
Instead of looking like a geeky device, the HiBy R2 takes a more hipster approach. There are cool rainbow colors in the GUI and a reflective dark chrome framework with double glass panels. A ring of light around the on/off button changes color with different bit rates being played and all these together help the design to jump out from all the entry-level daps.
HiBy has worked around the OS to efficiently display all information you will want to see on this screen. Key events are represented graphically with icons, which can be easily identified and navigated through.
Both the front and back of the R2 are fitted with glass panels and like many higher glass options, it gets both the hi-res and hi-res wireless logos at the back. It seems like double glass panels become an entry-level feature nowadays but fitting it on a reflective framework is kind of refreshing. You will also find two microphone holes, one on each side.
The overall design is derived from the bigger R series players and you will find all the navigation/ volume control on the sides and power button on the upper right, with a USB-C socket, TF-card slot down below and 3.5mm earphone jacks along.
Screen
The HiBy R2 uses a 2.45", 480*460 LCD screen with above-average legibility. Pixel density is fairly high for the screen size and the colors displayed are vibrant.
The viewing angle is quite high and it can go quite bright so that you could read it clearly under the sun. Without a "return" button you do have to use touch gestures and swipe to exit the current page. However, the response is very good with some space between the screen and the frame to rest your thumb on without activating the swipe feature.
Reaction speed on the GUI is quite fast with no obvious lag after swiping actions. Entering pages and menus as well as adjusting different settings are quite smoothly executed as well.
Bluetooth
You can connect to other Bluetooth earphones and speakers with BT5.0 up to LDAC and AptX as well as use HiBy's in-house UAT codecs.
The HiBy R2 also acts as a receiver so you could connect to it via your phone and playback audio content with any app on your phone, not just using HiBy Link which plays the local files on the R2.
Battery Life
With a relatively large battery, the HiBy R2 achieves 15 hours of continuous playback which is above average for me. Supposedly the SoC solution and ES9218 are very efficient helping to lengthen usage time while still outputting a healthy 70mW for each channel.
My real-world testing did fairly well against the actual rates specs surpassing 12 hours with a mix of files in my library and still have quite some juice left. Of course, this is with the screen on, hi-res files, and some button mashing so 15 hours for me is hard to achieve. YMMV.
The auto-shutdown function is preset to be on so if you leave it idling for a while there will be a countdown warning telling you the HiBy R2 will be automatically shut off in 10 seconds.
Inputs & Outputs
The HiBy R2 supports decoding as a USB DAC at 24Bit/48KHz. There is no driver is needed on Windows but you will need to manually select USB Mode to "Audio".
You can also connect to the recently released FD1 USB DAC Amp via the USB-C to USB-C cable that comes with the DAC to unleash 2.5mm balanced connection with more power in the output. Also, you are not limited to just the FD1, you can also connect USB-powered DACs like the Lotoo PAW S1 and operate it in a similar manner.
Like what I have said before in other reviews, USB connections are becoming a mandatory feature on DAPs for modern users. It is handy if you have different gears to be paired up for different usage scenarios or just for fun bundling different setups.
Packaging & Accessories
The packaging is professionally done but a bit spartan with what you get. That is unsurprising given the price point, costs have to be kept under control.
The HiBy R2 comes in a sleek black packaging with a laminated image of the player on top. Opening up you will find a plastic protective case, USB cable, and the User Manual. The player has screen protectors preinstalled on both sides which is a life-saver because I am useless at applying these evenly without air bubbles popping up.
OS Features
Recording
The recording function is quite a handy feature for lecture sitters, and HiBy is reinforcing it with dual microphones for stereo recording. Surprisingly, there is quite a lot of options in the built-in recording app allowing you to tweak between formats such as WAV, Flac, or MP3. You can also adjust the channel between mono and stereo as well as the rate from 8 to 16 or 48 kHz.
It also comes with a speech noise reduction toggle. Switching all settings to the optimal one and speech noise reduction on the recording result is very clean with good stereo imaging, this is quite praiseworthy for me.
EBook
The screen is tiny but we still have an EBook app that reads your .txt files. This has been a fun add on since older generation SoC based DAPs like old Cowon players. Could be good if you want to store some lyrics and such to browse while playing music but reading on it is simply not practical without a magnifying glass.
Play mode
You could access the Play settings from the main menu in which you could choose between different play modes (loop/ shuffle/ loop a playlist etc.).
At the bottom of the menu, you will find Play Through Folders and Play Through Albums which allows you to jump to the next folder in order once toggled. Other functions like Gapless playback, resume from last played song, volume control, crossfade, 'replay gain' can also be toggled inside.
Equalizing & MSEB
Equalizing options are very strong on this DAP. You can easily access a 10-band EQ from the play menu by clicking the ( … ) sign on the lower right.
I am surprised by HiBy packing in their MSEB DSP features in an entry-level player. This is an excellent DSP layer that you find on all their higher-end players. According to HiBy, MSEB is a combination of multiple algorithms based on parametric equalizer (PEQ) and sound field adjustments to attune to the user's preferences.
This is basically an easy version of an equalizer in which you can directly control the tone, bass attack speed, "sweetness" of the vocal, letting you know the limits of your IEM while giving you a chance to step up the sound performance and tweak the tuning the way you want.
HiBy R2 Sound Impressions
Setup
The HiBy R2 arrived two weeks ago and was left to burn in with the FD1 and Beans IEMs. We will cover the FD1 DAC Amp and Beans IEMs later but will include some comments below in this review. The output power on the R2 is around 70mW per channel so it is not designed for heavy loads.
However, the MSEB tweaks built-in allows users to adjust what they don't like and immediately brush up the sound. Therefore, there is a lot more flexibility in terms of synergy with the R2.
Summary
The HiBy R2 uses the ESS ES9218 decoding chipset, which is seen on some flagship audiophile phones for example the LG V20. The ES9218 is quite commonly used on entry/ mid-end players but you can expect them to sound more resolving than most other phones which have entry-level DAC chipsets or poor implementation.
Timbre
The tuning on the HiBy R2 is quite balanced with a slight warmth added to the lower mids. Treble has a small lift for clarity, nicely rounded in the higher register which makes it more forgiving with lower resolution recordings.
The bass punch is moderately powerful with a gentle attack, good power, and very airy with a punchy but light touch. The vocals are on the slightly warm side, very slightly recessed and a small amount of sparkle that colors it more vividly. It blends in nicely with the background music but without sounding veiled.
There is nothing too aggressive or edgy in the tuning. Overall, it is quite rounded with good control especially in the higher frequencies even when there is a hint of brightness. The MSEB/ multi-band EQ option can always be used for small tweaks towards your own preferences.
Staging
The staging, on the other hand, is like in a small classroom. There is decent instrumental separation with enough resolution to pick out instruments that pan left to right and vice versa.
Vocals have a rather large image but it blends into the background very smoothly, sounding slightly recessed to create even more space in the stereo field. This works well with pop music/ electronic music but may sound limiting in layerings with larger ensembles. Nothing to blame for an entry-level DAP which actually is quite friendly and natural sounding with most genres.
The tuning is forgiving for lossy formats and streaming but on higher-res formats, you will immediately hear much more control, texture in the bass, and better dynamics. Higher-res files with better masterings are always recommended with a more than capable upgrade in sound quality.
Synergy
HiBy Beans
The latest Beans earphones are also sold in a bundle with the HiBy R2 and the FD1 DAC Amp. The earphones are 2-pin terminated with a smart gold accent on the front chamber. The build quality looks quite promising and it actually fits quite well wearing over the ear or straight down.
Out of the R2, the Beans has a slight v-shaped presentation with good power and air in the bass thanks to the 10mm dynamic drivers inside. The bass has a moderately fast response and punches quite deep. This is a synergy that works well with pops and jazz and does not bleed into the vocal range.
A small lift in the mid-treble range brings out more details from the upper vocal and overtone with a slight emphasis on dental notes adding some excitement and clarity. This pairing works both lighter voices and with more powerful/darker voices. Combined with the new FD1 DAC Amp the density and power in the mid-bass increase creating a more vibrant sound.
With the FD1 added the setup immediately sounds much more controlled. More power in the output means the bass has a more solid attack and a better dynamic range. Vocals gain more weight and presence and do not sound as laid back as when directly hooked up to the R2.
The performance of the Beans paired with the HiBy R2 direct is more than satisfactory and would be a great starter for beginners especially to exploring the MSEB options as it is not too colored. It is an easy-going set but there seems to be good potential for it to scale up when paired with the FD1.
Etymotic ER2SE
The ER2SE matches surprisingly well with the HiBy R2 and together they give a super clean sound, with a well-defined vocal presentation and a fast-paced impactful bass.
The bass is light but it is nicely knitted together to replay the tension and speed in the music. Together with the crispy upper mids I nearly forget this is a single dynamic driver IEM. The ER2SE demands some power to sound full and dynamic and this is when the R2 will perform better than a regular smartphone.
With a little bit more bass added in the MSEB menu, the R2/ER2SE combo offers a natural and smooth vocal with beautiful control and nicely separated from the bass line. It sounds vibrant but without any annoying sibilance.
There is a lot of air and width in the stage rendered with a strong sense of openness perfect for acoustics, electronic music, or woodwinds instruments like flutes. If you enjoy sweet clean ethereal vocals seeking effortless extension at a budget, this is a fantastic combo.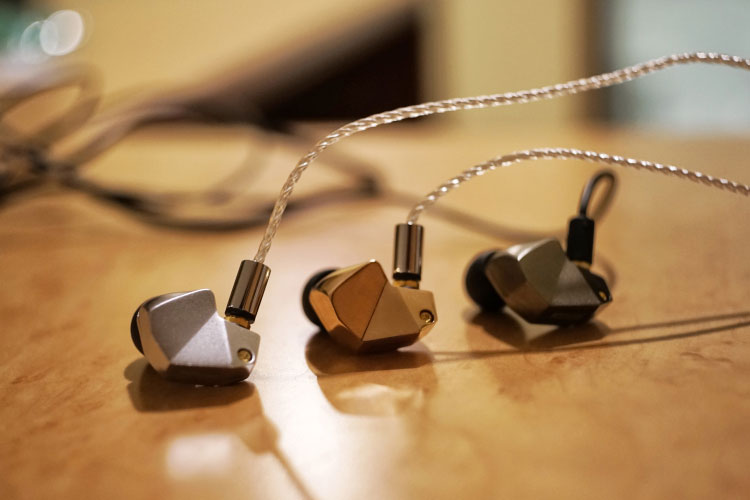 Final Audio B3
The BA-only configuration in the B3 aims to deliver good clarity over the whole frequency range. Final emphasizes its capability in higher frequencies that can perfectly reproduce the delicate touch of a piano and guitar picking.
The pairing is bass-light but not lacking and there is good energy in the bass response. The vocal has a good body, perhaps a bit too warm and it does coves up the transparency in B3's tuning.
The unpleasant feeling is easily fixed by the MSEB options as I turn the overall temperature to the Cool/Bright side and press down the bass extension by 20 steps, possibly enabling something like an HPF cutting off some 100-300Hz distortion in the vocal range.
A lot more headroom and much better balance are achieved when this is eliminated. With this small tweak, the B3 sounds clean and extended, righteous with higher piano notes, and delicately replays the vocal with no sense of unease.
The MSEB options give a magical touch in this case and a tune-up to the whole experience without sacrificing musicality and resolution. I was expecting it to be laggy or distorting on an entry-level machine but HiBy has this implemented perfectly, offering a lot more flexibility for users.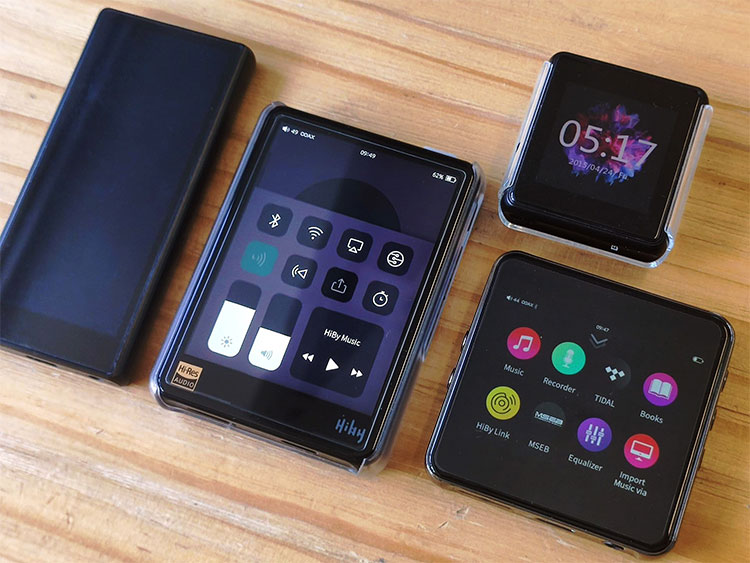 Selects Comparisons
FiiO M3 Pro
Technical
The FiiO M3 Pro comes with an appealing long screen ratio and offers similar functions to the HiBy R2. The FiiO M3 Pro is priced at $79 and the R2 is at $99 which means they are going head to head for the same target audience.
There are some similarities in the hardware and MCU solution used, however, the key features aren't really overlapping. Subjectively, the HiBy R2 looks better to me but the M3 Pro is a delight to carry.
But what makes the real difference is the MSEB function and the HiByLink support that extends the experience to a much higher level, while power from the output and playback time is not sacrificed.
Performance
On the default settings, the M3 Pro has a balanced tuning with good clarity, bass control, and a decent vocal separation. The output power is similar with both players offering a fast impactful bass, probably to balance out the constraints in power limitations while stretching playback time.
The M3 Pro sounds slightly more refined in the mid-bass than the HiBy R2 on the default setting. However, the R2 has an edge when the artificial thickness in the mids is trimmed down by the MSEB option.
The result is a much more spacious staging and effortless vocals. If you are not used to doing any tweaks and just want a sleek player as a secondary option, the M3 Pro is a great offer. But if you are looking into more options to play with and have more IEMs in your arsenal, the HiBy R2 definitely offers more flexibility with its generous equalizing features.
FiiO M5
Technical
The FiiO M5 is also at the same price bracket as the HiBy R2. It uses a similar squared design, Qualcomm CSR8675/AK4377 chipsets, and also covers all the higher resolution BlueTooth codecs.
While the M5 is made as a semi wearable device and comes with a watch band option, there is also a step counter inside which is great for sports. You can clip it on your back pocket, go jogging with it and it feels nearly weightless.
Putting the M5 and R2 together, the R2 feels slightly heftier with its broader form factor and the M5 has a bigger screen ratio while being much smaller in size. The HiBy R2 functions more like a full-size DAP and the M5 is made simple and easy to navigate, works great as a light BlueTooth receiver too.
Performance
The M5 is shyer in its bass with a cleaner presentation and a nicely rounded treble response. The HiBy R2 on the other hand sounds more balanced, opened up in treble and vivid, but less clean in the vocal than the M5 on the default setting.
The M5 pairs well with hybrids and entry-level IEMs that have a more upfront vocal positioning. As for the R2 which has more power and control, it pairs better with single DD or multiple BA IEMs that have a balanced tuning and rounded treble. The M5 has a smoother presentation but HiBy R2 seems to perform better technically in terms of instrument separation and staging.
The M5 can replay music for 10 hours and the HiBy R2 gives you 50% more playback time as well as MSEB tuning. If you are very new to the hobby and want a simple device that is mega light and easy to use, also not prepared for any tweaks, the M5 would be a neat choice that doubles as a compact Bluetooth receiver.
The HiBy R2 is better if you need the full audiophile DAP experience, with a lot of tweaks on the tuning as well as connect to your phone via HiBy Link to control everything on a bigger screen.
HiBy R3 Pro
Technical
Unavoidably we are putting the HiBy R2 with the bigger brother R3 Pro for a showdown. The R3 Pro is also a streaming capable DAP but it packs in a more advanced chipset and features like dual CS43131, dual crystal oscillators for higher accuracy time-based signals at x44.1 and x48 sample rated. It also has an FPGA chipset onboard as a controller.
The R3 Pro is doubling the price of the R2 and has stronger specs on paper, however, the features are very close to the R2 if you don't use balanced output. The output level on both devices are similar using the Beans and the R3 Pro is marginally better at retrieving details.
Performance
Switching to a balanced output, the R3 Pro's full potential is unleashed. The vocal is getting a much more distinct image and rounded presentation. There is more energy feeding into the kicks and bass drums where you can find a more textured and layered response.
The balanced connection is optimized in this case and it opens up the picture to offer a lot more accuracy and dynamics compared to the single end output.
The HiBy R2 is ⅔ the size of the R3 Pro and ⅔ the battery time, retains pretty much the same set of features. If you are not using the balanced out, it will pretty much give you a very similar experience in sound or even better compared to R3 Pro's stock tuning after small tweaks in MSEB.
If you are totally new to this hobby and will only use 3.5mm earphones, streams on your phone, and replay via Bluetooth or mainly non-hires content, the HiBy R2 would be a steal in this case unless you want to pay double for the better balanced performance.
Our Verdict
This is an exciting year for entry-level DAPs, and the HiBy R2 has done a great job to blur the line between entry and mid-tier DAPs. The features remind me of the time when SoC machines rules and Cowon/ Creative players are everywhere.
Now, these SoC machines with incredible playback time are making a comeback offering super-fast WiFi for streaming and high-end BlueTooth codecs, not to forget MSEB capability for enhanced synergy in pairings.
This is much more exciting and unique compared to making yet another Android machine. It is stylish, compact, balanced in sound and performance, and doesn't harm any fiscal kidneys. I wish I had such a DAP back in highschool so thumbs up to HiBy, this will now be my entry-level DAP recommendation to anyone who asks.
HiBy R2 Specifications
| Operating System | HiBy OS |
| --- | --- |
| SoC | Ingenic X1000E |
| DAC | ES9218 |
| Dimensions | 61*61*12 mm |
| Weight | 85g |
| Display size | 2.45" |
| Display resolution | 480*360 |
| Battery size | 1000mAh |
| Storage | via MicroSD card slot supporting up to 2TB |
| USB | Type-C USB2.0 port |
| Playtime | 15 hours continuous |
| Standby | 20 days |
| Bluetooth | Bluetooth 5.0 |
| WiFi bands | 2.4GHz, 5GHz |
| 3.5mm output power | 70mW+70mW |
| 3.5mm THD+N | <0.001% |