The HiBy R8 is a new flagship DAP featuring Android 9, a dual AK4497 DAC implementation, MQA 16X, and up to 1W of output power. It is priced at $1899.
Disclaimer: The HiBy R8 was sent to us as a sample in exchange for our honest opinion in this review. We thank HiBy Music for this opportunity.
To learn more about HiBy reviews on Headfonics you can click here.
Note, this review follows our new scoring guidelines for 2020 which you can read up on here.
HiBy R8
The R8 is possibly the most complete DAP on the market at the time of writing. That will mean different things to different people, it just depends on what you want your DAP to do.
Road Map
When the original R6 DAP came out back in 2017 I was very impressed by how far forward HiBy took the DAP experience for the asking price. They obviously had learned a lot working in partnership with existing DAP manufacturers through their software services.
However, beyond their advanced software applications, they also ushered in a new standard in terms of what was an acceptable user experience for a media player. We are talking primarily about speed, the processing quality of both audio and tasks, as well as seamless app connectivity from platform to platform, (HiByLink).
This was a thoroughly modern and fresh approach that other firms have since taken the time to adapt to which can only benefit us, the consumer.
The new R8, however, is a massive leap forward, even for HiBy. Not only is it their new flagship player but its price point and pitch are also targeting what we consider flagship territory at $1899.
This is not a DAP launch without substance, however. Just like the original R6, the new R8 also raises the bar with groundbreaking media player features such as Android 9, 4GB of RAM, a new snapdragon processor, and a ridiculous 1W of potential power output. This could well be the 'audiophile kitchen sink' in terms of DAP completeness.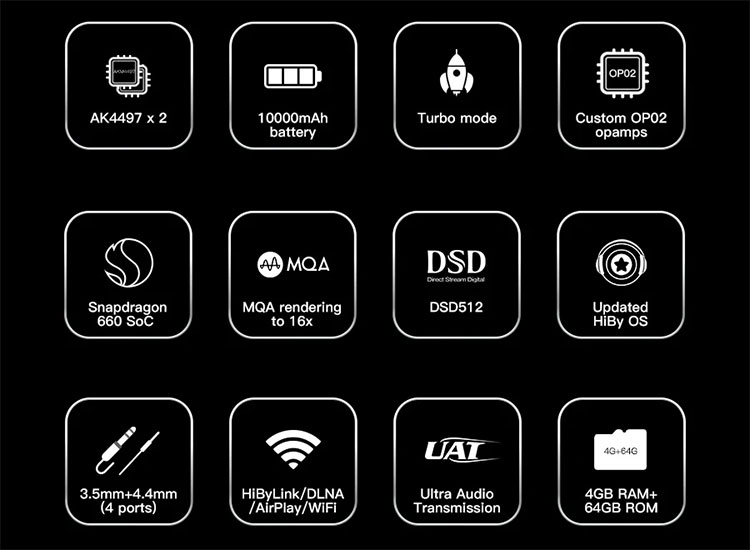 Tech Inside
(Note, this is the aluminum version and not their 4G capable, 6GB RAM 4G version which is currently not available.)
As always with HiBy, the R8 is an absolute feast of features, and a lot of them you could consider to be 'firsts' for a DAP.
Snapdragon 660 SoC
Up until this point, HiBy's fastest CPU was the Snapdragon 425 SoC. Back in 2017, combined with 3GB, this was a massive leap forward in terms of DAP processing speed. Since then, FiiO has trumped the 425 with a Samsung Exynos 7872 inside their M11 and M15 DAPs which produced unbelievably impressive AnTuTu numbers.
HiBy's reply? The Snapdragon 660 SoC. The SoC bit is important because the previous 425 SoC provided the R6 and R6 Pro only with BT4.1 capability whereas the 660 brings in a more modern BT5.0 offering for wireless users.
This is massively faster and also more power-friendly compared to the 425 as you will see on page 2 with our performance benchmark testing. This is enhanced with way better buffering and task capability via a default 4GB of onboard ROM as opposed to 3GB. 4GB was something iBasso touted heavily with the DX220 series and now this is matched by the R8 and higher than the 3GB inside the FiiO M15.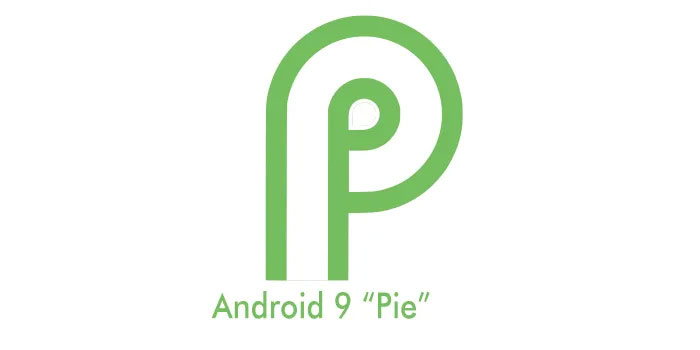 Android 9
This is the first commercially available DAP using Android 9 that I know of. iBasso and Cayin use Android 8 and FiiO is a little bit behind with Android 7.
Android 9 comes with a fresh new UI aesthetic and some useful new features such as a display rotation prompt and better battery management. You can now also download the new Digital Wellbeing app and it should work fine on the R8 as well as accessing Google Play out of the box.
With Android 9, HiBy has also cleverly shifted its excellent MSEB DSP features out of the HiBy Music app to the core OS architecture. That is a big move because it will allow you to apply MSEB to any and all audio apps and not just within their own app.
Dual DAC Design
With the launch of the R8, HiBy has shifted for the first time to the use of AKM DAC chipsets, or in this case an AK4497 dual-DAC implementation. This will give you a bit of bump over the R6 Pro with up to DSD512 and 32bit/768kHz PCM decoding capability.
I find this an interesting choice because although a high-quality chipset it is not AKM's flagship AK4499EQ, of which a dual-DAC implementation can be found in FiiO's cheaper M15. It also always seems to offer a very smooth if slightly warm sound, at least in the desktop versions I have tested to date including Yulong's D10.
However, the implementation seems to be excellent with jitter control via a dual oscillator system locked to 45.1584MHz and 49.152MHz. This is complemented by an audio signal path that uses custom opamps, ELNA SILMIC II, and tantalum audio capacitors and independent power supply circuits for its FPGA, DAC, preamp, amp duties.
Never underestimate a quality power design in any DAC implementation, a feature often touted by DAC designers as one of their priority considerations for optimal performance.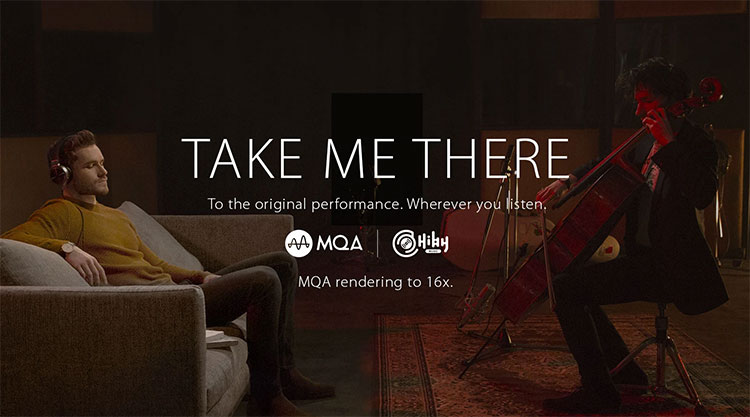 MQA 16X
This feature took me by surprise. We have had iBasso tout 4X last year, FiiO go for 8X earlier this year, but R8's 16X rating is just massive in terms of unfolding capability.
That puts this DAP in hallowed company with such heavyweights as the Cary Audio's DMS-500, ($4995 MSRP), with an incredible unfolding potential (tested and works – see page 3) of up to 705.6kHz (44.1 X 16) or 768kHz (48 x 16).
Bluetooth 5.0
This might not seem like much since practically every modern consumer TWS and smartphone comes equipped with BT5 in 2020. However, DAPs have been slower adaptors until recently with even flagship designs such as the Lotoo PAW Gold Touch using only BT4.1.
This is an important upgrade for HiBy as it brings its flagship on par with the iBasso's DX220, (and the MAX) as well as the FiiO's M15 which also uses BT5.0. The R8 offers LDAC as well as their own high-speed UAT code capability at up to 192kHz sample rates and a 1.2Mbps bitrate.
Design
Dimensions
Had I not just recently reviewed the DX200 MAX I would have called the R8 a really large DAP. It is that but thankfully not a transportable class category like the MAX. This is still a portable DAP solution but a rather bulky one at that weighing in at 143mm x 81mm x 20mm and 446g for the aluminum edition.
That is 10g shy of the Sony NW-WM1Z and almost 240g less than the Max so not the heaviest I have handled though it does measure wider and longer than the Sony flagship.
Styling
Aesthetically, the R8 is a massive step up on the R6 Pro's design. Not that the R6 Pro design was bad, in fact, I found the stainless-steel version to be quite classy.
Rather, the R8 styling looks more complex, intricate, and almost executive level in its styling with a bit more edging in its design flow, particularly its angular sides. The angles are sharper than the R6 design but they still feel quite smooth in the hand so nothing you could term as 'weaponized' styling.
The new slimline playback and power button layout/design is quite discreet. All of them are housed towards the top of the right panel and within close proximity to each other for quick access.
The mechanics of these buttons are quite clever actually. They are raised more to the top of the R8 and flush with the panel as you move towards the base. That means it is a lot harder to accidentally activate the buttons with the hand that is holding the DAP from underneath.
Alps Potentiometer
In some ways, the R8 design adheres to modern DAP thinking in 2020 with the use of a protected Alps potentiometer instead of a stepped digital control button system in their lower-tier DAPs.
The use of rotary dials, be it in the analog or digital domain has become the defacto volume control in most flagships including the N8, M15, and the Lotoo PAW Gold Touch. I am not surprised HiBy has followed suit given they offer a more satisfying level of current control.
The styling here is more discreet than the 'sticky-outy' gold dial of the M15 and not as aggressively mounted as Cayin's variants. It is well protected behind a flush top aluminum black panel so it should not be prone to accidental knocks. That is further enhanced once you slip on its Dignis styled leather cases which adds a few mm of additional protection.
The action is not terribly friction-resistant but it does feel very precise with plenty of 'mini-steps' in its 150 step volume range making it very easy to use. You can of course still digitally control the volume with HiBy's on-screen volume 'curved' GUI, a legacy from their previous DAP's OS.
Screen
HiBy really pushed the envelope in 2017 with their R6 borderless curved glass screen design and that is a legacy retained by the R8. This time, it is even more aggressive with even less bevel than the R6. Going black with the aluminum edition simply enhances that borderless feel.
It is not quite as borderless as the DX220 due to a small additional wedge of housing at the bottom of the chassis which the DX220 does not have. However, the size of the screen is much bigger at 5.5″ compared to 5″ and like the DX220, this is 1080p, a substantial leap up from the 720p of the R6.
It looks glorious, particularly with the Android 9 dark theme. The panel is a multi-touch capacitive IPS with 5th gen fingerprint-resistant Corning Gorilla glass for additional protection and an attractive external finish. The viewing angle is super wide and the legibility for casual browsing is very good.
Performance
The R8 screen ppi is a little lower compared to the DX220 series at 400ppi compared to 455ppi. Aspects such as fonts look a little less dense on the R8 compared to the DX220 series screen.
The color accuracy, however, is much better than the R6 Pro and DX220 screens. Whites are really white on the R8 IPS screen and actually make the R6 Pro and DX220 screens look a little off-white with a higher mix of yellow in the background.
One other neat trick from the use of Android 9 and the new screen is the 'double-tap' to wake feature. This is something I loved on my old LG G7 and the Lotoo PAW Gold Touch. Simply tap the screen twice when it is off and the screen will wake up instantly.
I/O
Every input and output socket on the R8 is housed on the bottom panel. The R6 line previously split the sockets both top and bottom panel but given the additional space afforded by the larger R8, it makes more sense to unify the I/O into one location.
Gone also is the 2.5mm TRRS socket of the original R6 and a continuation fo the R6 Pro's "all-in" approach with 4.4mm balanced and 3.5mm TRS unbalanced sockets only. This time, however, we have dedicated lineouts for both 4.4mm and 3.5mm as well as regular PO for balanced and unbalanced connections.
The USB-port is now a multi-functional USB port for data transfer, charging, USB-DAC and coaxial connections with a supplied USB-C to coaxial cable in the box.
Controls
Like most modern media players, the R8 controls are a hybrid of methodologies, that include physical, touch, and wireless via APK (where applicable).
Physical
The side panel buttons control power, turn the IPS panel on and off, and allow you to reboot into a safe mode when needed. Playback control is through the remaining three buttons below the power button
The rotary dial at the top is purely volume control in the digital domain and does not have any multi-function push capability like the Cayin DAPs. For those concerned about the loss of digital volume buttons for features such as screenshots, you can now do that via Android's own Capture option in the touch dropdown menu. Personally, I prefer the 3rd party 'ScreenTouch' APK as it feels a lot more flexible.
Touch
The rest of the control system is done entirely through the touch panel options as well as some wireless options. The touch experience of the R8 is almost perfect with an instant response, double-tap to wake controls, multi-touch gestures, and that big IPS screen for bigger fingers.
There is virtually no lag between executing a touch command and the DAP responding to it. Everything feels snappy including the obligatory pinch and zoom multi-touch features where applicable.
Aside from that, the Touchscreen will do everything you need the R8 to do outside of initiating volume control, power on/off, and LCD off. You can however increase or decrease volume control via the touchscreen once initiated via the physical dial.
Battery Life
Capacity
10000mAh. Just pause on that for a moment. In late 2018 I reviewed the Cayin N8 and mentioned just how big its 7000mAh li-poly battery was inside. Then we had the M15 this year with a 7490mAh capacity. This puts both of them well in the shade and I suspect one of the factors in the overall size and weight of the R8.
Now the full title of this battery is a 38Wh ATL custom battery. The ATL stands for Amperex Technology Limited who makes this particular battery and is known for producing high-density li-poly batteries for the consumer market. It also helps that ATL can customize batteries and shape them exactly to client specifications which is what HiBy has done here.
Performance
The only problem with such a powerful battery is the lack of general battery life specs you can expect from going balanced or unbalanced LO/PO. HiBy has left that out with only a charge time, 5 hours from 0-100% inserted.
That is a long charging cycle but then again it is a huge battery so I am not that surprised. Thankfully, HiBy has made the R8 QuickCharge QC4.0 compatible to quicken the process up for short bursts.
My own testing for battery life is well, complex. I am a grazer with WiFi often, streaming MQA 12X most likely, or Qobuz buzzing away in the background. I consider standard manufacturing tests with the screen off, 50% volume, and no wireless connectivity to be somewhat unrealistic.
From my usual usage patterns, I was hitting about 9-10 hours with the big 1080p screen on at full brightness. I was getting closer to 11-12 hours plus with some rubbish lossy tracks and the screen off. Your mileage is going to vary a lot here because of how connected, powerful, and feature-rich the R8 is.

Storage
HiBy have never been huge believers in onboard memory and their lower range DAPs have traditionally come with a bit less than the competition with the R6 Pro using 32GB. This time, the R8 comes with 64GB which is the same as the Cayin N6ii, the FiiO M15, and iBasso's DX220. That is half the 128GB allocation inside the similarly priced DX220 MAX, however.
The memory is expandable with a single slot microSD using a pinhole tray system on the left panel which can officially hold up to 2TB though I have nothing that size to test it with. The USB port should also dual for memory expansion via OTG so flashcards also up to 2GB official will work as well.
One thing to note, this is the aluminum version spec which is the sample we have here. The forthcoming stainless-steel version (region-specific) does offer 128GB of onboard memory but at a higher price.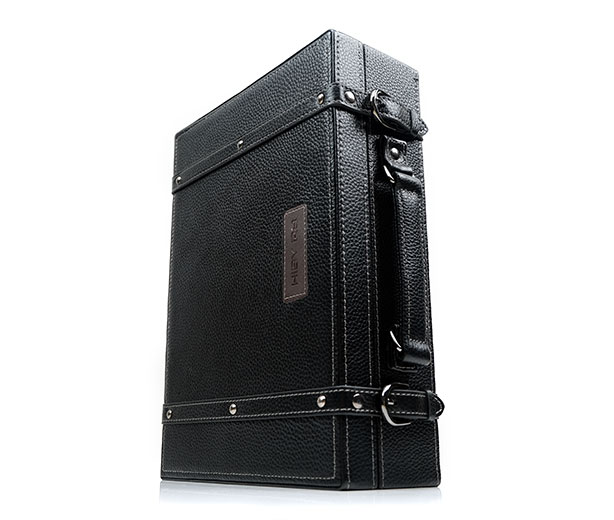 Packaging & Accessories
Lordy, what an exquisite unboxing experience with the R8, probably the best unboxing of a media player I have encountered to date. How much this costs to put together I have no idea but it will impress the socks off you and then some.
It is also rather useful and for the first time, the R8 box, (minus the retail packaging) is in my office available for use rather than stuffed away in our box warehouse.
How is it useful? Because some bright spark in HiBy decided to wrap everything inside a brilliant multi-layered leather carry case. Does that make it really big? Hell yes, the HiBy R8 retail box is huge, headphone sized, and then some. Do I care? No.
Peel away that huge black box and inside you have a rather beautifully finished leather-bound strapped leather case that has two suede-lined trays. All the accessories and the R8 itself are neatly packed inside using preformed spaces in each tray.
The first layer has the R8 only with a small steel plate to the right side. Screen protectors are already pre-applied, thank you very much HiBy. The second layer includes a Dignis carry case and the 2 cables: a USB-C to USB-A charging, data transfer, and USB-DAC capable cable and the USB-coaxial conversion cable in their own areas.
Then, just below the leather case in the main retail box is a 3rd layer. What is that for and surely it will not fit in the case? No, it won't, unless you take out that top layer.
Why would I do that? Because the DAP will not fit into the top layer once you put on the Dignis case. Instead, the DAP with the case fitted will fit perfectly into the lower layer. That means you can take out the top display level and insert the new 3rd layer instead.
So, what is so cool about this new 3rd level? Well, look closely and you will notice that the spaces provided are just perfect for carrying 1-2 of your favorite monitors or IEMs and a few cables also courtesy of those wrapping poles. The additional compartments are freeform to allow you to hold additional memory cards, tips or flash drivers depending on your needs.
Bloody genius if you ask me and the first genuinely useful carry case I have seen for a digital media player beyond its immediate protective case, which, by the way, is a Dignis creation.
The R8 Dignis case fits perfectly and so far, has not loosened to create any potential problems for sliding out accidentally. The coloring also perfectly compliments the rusty brown tones of the velvet finish of the leather case trays with the 8 on the back adding to its charm. Please do not release an R8 Pro, you cannot fit all of that on the back of this case.
Click On Page 2 below for Hardware & Software Impressions
Click On Page 3 below for Sound Impressions & Matchability