Disclaimer: The FiiO M3K sent to us for the purposes of this video is a sample and does not have to be returned. Thank you to FiiO for giving us this opportunity.
Note to watch the video simply click on the play button in the middle of the picture above.
The FiiO M3K is a real whirlwind of a new DAP on the Audiophile market. Being the first time I've heard any portable player with an AK4376A inside, I am happy to report that I really like what I am hearing upon my initial impressions.
FiiO has always offered fantastic deals in the past. Naturally, this new M3K falls neatly in line with the newest generation of ultra-portable music sources in the budget tier. I am a little offset by the vertical touchpad, but I do find it refreshingly interesting and a totally new motor pattern. The stock EQ needs some work. But, what is there, is just fine and sounds good. I am impressed by the build quality and the hefty density factor in weight that the M3K offers.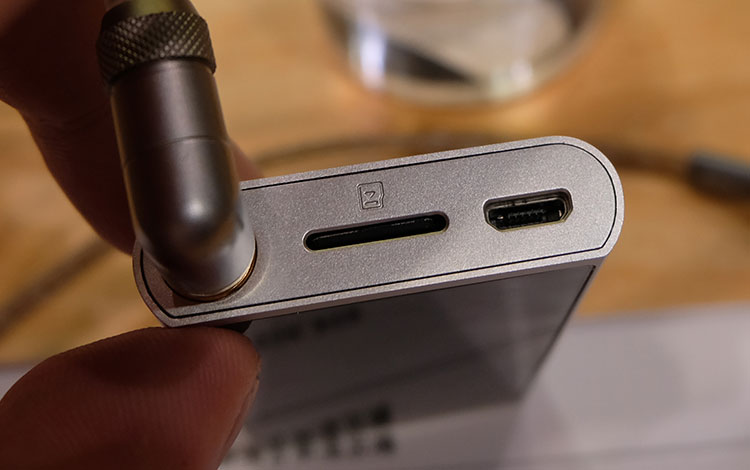 Software Impressions
Beyond pleasing visuals, the interior UI is well set up and easy to navigate. Although, the vertical touchpad is very sensitive and can scroll too fast at times. The M3K is shockingly fast with a manual microSD scan, which likely comes from the "powerful" X1000E CPU. And yes, I fully agree it is powerful.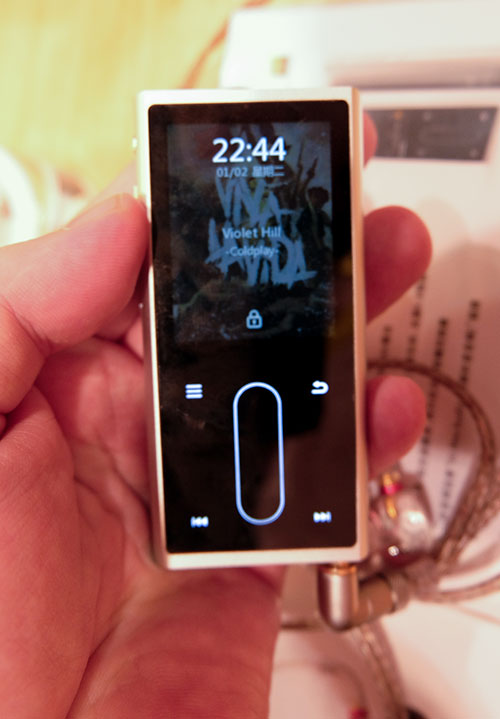 Battery Life Impressions
For such a price, this is one of the fastest ultraportable and budget music players I've used in a while. The battery life is also excellent with superb standby time. It is one of the only "newer" portable players that I didn't have to charge up after a day of just letting it sit out on my desk. FiiO claims an entire week of standby time, so I look forward to testing that. By the looks of it, the battery depletion after just one day is hardly noticeable. Great news so far and upon initial trials.
First Thoughts
For now, I think the M3K is a wonderful little player with a good sense of tonality. Although, due to the lacking EQ functions in there, I will likely not be using it with my bass heavy IEM's for any personal usages. But, it seems moderate enough to enjoy if you are purist and your gear isn't specifically set up for bass.
Beyond that, I am extremely impressed by the top end offered. The treble experience is gorgeous. It feels very dense, well tailored and tonally interesting, all the while never feeling sibilant in the short time I've had with it so far. This is shaping up to be an excellent player all around and I cannot wait to dive further into it over the next few weeks.
FiiO M3K Technical Specifications
CPU model Ingenic X1000/E,40nm
CPU operating frequency 1GHz
Keyboard Touch button
Special features Long battery life, Deep sleep, Recording, Repeat
Chips used SoC: Ingenic X1000/E,DAC:AK4376A
Operating System Linux
No. of cores Single
DAC AK4376A
Input method Touch button+Physical button
Connectivity
WiFi N/A
USB Micro USB2.0
Bluetooth N/A
LDAC N/A
Display screen
Display size 2.0 inches
Display type IPS TFT
Resolution 240×320
Touchscreen N/A
Number of colors 262K
Viewable angle Full-view
Pixel density(PPI) 200
Storage
RAM 64MB
Storage expansion type Micro SD
Maximum storage expansion Theoretically 2TB (only one micro SD card slot)
Buttons and ports
Buttons Touch button+Physical button
Headphone out (PO) Standard 3.5mm stereo jack decorated with a metal ring
Line out (LO) N/A
Multifunctional button Playback control/Repeat
USB Micro USB2.(Charging/Data transfer/OTG/USB DAC)
General
Color Silver(might have more colors coming out)
Weight About 77.5g
Recommended headphone impedance 16~100Ω
Balance control ±5dB
USB DAC Asynchronous USB Dac, up to 192kHz/24bit supported
Dimensions 90.8mm×44.2mm×12mm
Volume control 60 steps digital potentiometer
Equalizer 5-band EQ (±6dB),7 presets
Highest sample rate supported 384kHz/32bit
Power specifications
USB power adapter DC 5V/2A Recommended
Charging indication Large charging icon shows on display when it's off, small charging icon shows on the upper right of the display when it's on
Battery capacity 1100mAh Li-polymer battery
Charging time <2.5 h (DC5V/2A)
Battery indication Yes
Others
Recording Supported
Date&Clock Supported
A-B Repeat Supported
USB OTG Supported
Headphone out specifications
Output power 1 ≥42mW(16Ω / THD+N<1%)
Output power 2 ≥25mW(32Ω /THD+N<1%)
Frequency response 5Hz~90 kHz(-3dB)
SNR ≥117dB (A-weighted)
Output impedance <1Ω(32Ω)
THD+N <0.004%(1kHz/32Ω)
Noise floor <2uV
Peak output voltage 2.46Vp-p
File format support
Lossless: DSD:DSD64(".iso"".dsf",".dff")
APE(Fast): 192 kHz/24 bit
APE(Normal): 96 kHz/24 bit
APE (High): 96 kHz/24 bit
FLAC: 192 kHz/24 bit
WAV: 384 kHz/32 bit
Aiff:192 kHz/24 bit
Aif:192 kHz/24 bit
WMA Lossless: 48 kHz/24 bit
Apple Lossless: 192 kHz/24 bit
You can read more on FiiO product reviews on Headfonics here.