Our Business In Audio series is a set of interviews where we delve into the challenges of growing and developing a company in today's audio market and economy. This is a slightly different slant to the usual product focused discussions. Here we are more focused on the people and the business challenges in staying relevant in a competitive and ever-changing environment.
The companies we will speak to are from all around the world and both big and small. Our fifth company for this feature series is one of the biggest names in audio, beyerdynamic. We have all tried their products at one time or another and one of the key people there, Mario Gebhardt, Head of Global Sales Development took time out to tell us about himself and the work at beyerdynamic. Yes, there is no capital "B" in beyerdynamic!
A lot of readers will know your brand and products but maybe not so much about you. Can you give us a little background on your career and why you started or work with this brand?
Music has always been one of the most important parts of my life. From teaching myself how to play the guitar and playing in bands to getting to know the recording world and the tools to create great sound and working as a sound engineer.

After acquiring my engineering degree in electronics, it was very clear to me that I would like to work for a strong brand in the audio business.

beyerdynamic is known for striving after very good music reproduction, be it for professionals in the studio, musicians on stage, or music lovers at home. I've been part of this goal and process at beyerdynamic for more than 14 years now. I have a long-time background in the R&D department of the company, while during the last years I have been focusing more and more on the market side, especially for our headphone business. After being responsible for Product Management and our former Business Unit Headphones, I'm focusing now on the long-term development of our overall global business as "Head of Global Sales Development".
What are the challenges in launching a new product into the market?
Coordination is key. Perhaps it sounds trivial but the main challenge really is to have all your homework done properly and in time so that everything is "spot on" and "ready to go" when finally launching the product.

First: the product itself has to be outstanding and has to meet all the needs and demands of the customer. Second: the marketing campaign has to reach the target customer and raise interest. And finally: the product has to be available in the right market places at an attractive price point.

This sounds pretty logical and straight-forward but when a new product is launched, any company has already gone through a long and complex internal process. Market research, target group analysis, technology research, benchmarking, product specification, product development, beta-testing phases, working out marketing campaigns, ramping up production… just to mention a few.

So at the end of the day it's a bit like doing a big puzzle, and the ultimate challenge is to get all parts together correctly to present something great at the launch date.
If you could define your typical customer, what would they be? 
As beyerdynamic has a broad product portfolio from Consumer Headphones to Conference Technology, there isn't the "One Typical Customer".

But what all our different customers have in common is that they are very demanding – they want products on the highest quality level with the best sound and are not willing to compromise on that. In that way, our customers are more defined by a mindset than by demographics.
Right now, which geographical and vertical markets hold the most traction with you? Is there a different pitch you need to work within each of your key markets?
Personal audio devices are definitely one of the most exciting markets for us right now. In the past, our products were often tied to a certain, fixed infrastructure like a recording studio or your stereo system at home. These days, products and applications are much more portable, intelligent, location-independent and technology-driven.

Especially in Asia, we see that our customers are very keen on new technologies in personal audio devices – no matter if it is Bluetooth, ANC or a smartphone app that comes with the device. In Europe, people seem to be a bit more traditional and will not adopt new trends that quickly. In that regard, the different markets certainly need to be treated a bit differently.
How significant or important do you think partnerships with other audio companies are in this day and age? Does secondary product marketing play a strong influence on how you approach your core product marketing? 
Partnerships with other audio companies are very important and will even get more important in the future. A very good example are indeed headphones. Until a couple of years ago, headphones were a pretty straight-forward playback device, hooked up with an analog cable. These days, digital headphones have the ability to connect and integrate with other technologies up to a degree where the interaction can be an integral part of the product and the product marketing. Therefore, partnering up with other audio companies and generating additional customer benefit thanks to technological synergies is crucial.

As such, beyerdynamic teamed up with Berlin-based company Mimi Hearing Technologies. Integrating their audiology-based sound personalization technology led to a new category of headphones with true customization in terms of personalized sound reproduction – as with our Aventho wireless.
How much of a factor are personalities in driving a brands success? For example, Steve Jobs and Apple often went hand in hand. Is that something you believe in or do you prefer the product to stand on its own two feet?
Personalities can definitely be a factor when it comes to driving a brand. Steve Jobs is probably the most prominent example but for the audio world, Rupert Neve or Dr. Amar Bose certainly deserve to be mentioned.

However, more important than having a single person standing out is having core values that a brand stands for. Quality, innovation, and passion for detail. Those values need to be represented by the employees, the work culture, and last but not least the products of a company. It's not for nothing that our DT 770 PRO has become the benchmark among studio headphones – simply because it is an excellent product that embodies beyerdynamic's core values. If you have such a strong product, there's no need for a personality supporting it.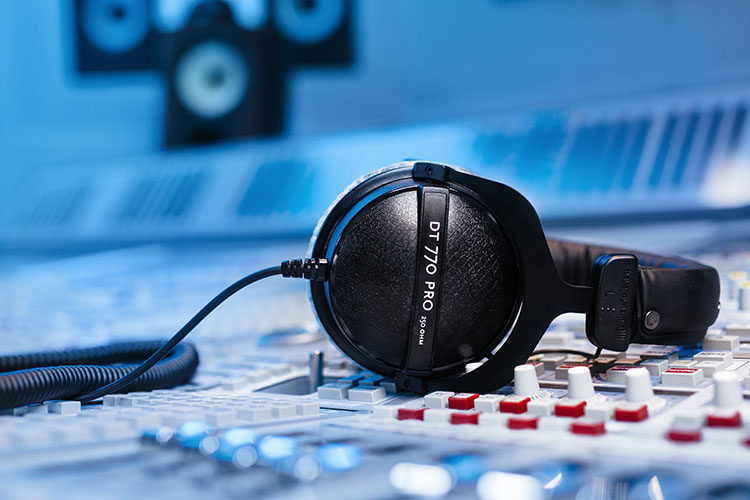 How much of a factor are trade shows and meeting your customers in person when it comes to your product strategy?
Meeting and talking to our customers is one of the most important things to us. This way, we make sure to never loose contact to the "real world". Classic trade shows are one touchpoint but there are also many other options like social media or smaller, more specialized conventions such as the CanJam events.

Actually, the classic trade show is undergoing change when it comes to its original purpose, which was "trading". Relevant trade shows today are mainly end-customer-oriented shows that bring manufacturers in direct contact with their customers and give customers the possibility to get in direct contact with their favorite brands. Many of those trade shows are putting the focus more on "show" and not so much on "trade", trying to give the visitors a more event-like experience. I think this is a very good development.
I see some companies work a lot with feedback from previous product launches? Is this a good thing or does it bottleneck new ideas that your market has never thought of before?
Both is true!

After every product launch, you should come back and have your "lessons learned" sessions to find out what worked well and what didn't work so well. You should build up on the things that worked well and find different solutions for the things that didn't work.

By doing this, you will achieve a good balance between a certain continuity with the things that proved to be good and something new and disruptive for the things that can be done better.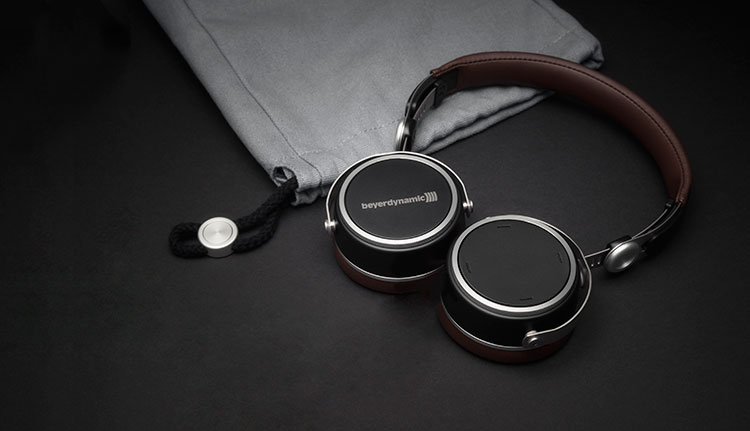 The perception in the market is that audio products are getting more and more expensive but the value proposition is dwindling. Would you agree with that or is the product itself becoming more expensive to make and market?
This is quite a complex question to be answered as there are two aspects to be taken into consideration.

The first aspect is sociocultural. For many years, headphones were considered to be an electronics accessory and a bit of a sidekick to loudspeakers, with the latter being seen as the real deal, so to speak. This completely changed within the last 15 years when headphones evolved as a true category on their own with their own quality features. Spending more money for better quality became acceptable, and to a certain degree headphones even got fashion items. Since then, we saw a massive improvement in terms of sound quality, build quality and design. In turn, these changes led – understandably – to an increase in costs and pricing.

The second factor when it comes to higher prices of audio products is increased technical complexity. This is mainly about electronics, processors and software in wireless headphones. While a headphone used to be a pure piece of mechanics and acoustics, it has become a complex electronic device. A big part of development costs go into software, apps and electronics, which have to be charged to the customer at the end of day. So far, so good. In all fairness, I do agree though that some companies are overdoing it by offering products at a high price, simply because they think they can get away with it, not because the product reflects its price tag.

To sum it all up, I believe that we will have to accept increased prices especially for digital audio products. But what you get in return should always be a real benefit and improve the performance and usability for the customer.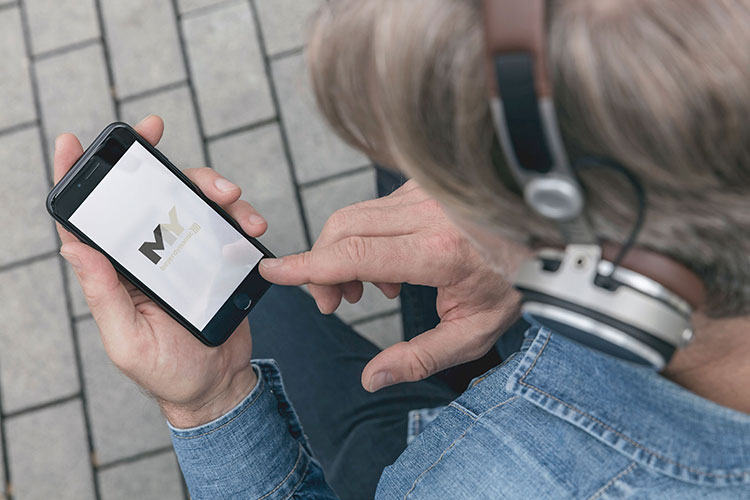 What was the product that made your name as a brand in recent history and why?
Definitely the Aventho wireless, our Bluetooth headphones with dynamic sound personalization technology.

We presented the Aventho wireless at IFA 2017. At that time, a lot of manufacturers were talking about the possibilities of "digitally enhancing" their headphones. We were one of the first ones to actually offer a product that already does this. By cooperating with Mimi Hearing Technologies, we launched a product that is able to adapt to your individual ability of hearing and is also able to track your personal hearing habits. That was really an industry breakthrough and pointed out what is possible when it comes to enhanced listening experiences.

As you know, beyerdynamic has been in the audio business for a very long time, featuring products that became classics and industry standards such as the DT 770 PRO Studio Headphone or the legendary M88 Microphone. With innovations like Aventho wireless, we strive to transfer this success into the present and future.

In 2018, you will see more and more products with sound personalization in our range. Starting now recently with Amiron wireless (Over-Ear), Xelento wireless (In-Ear)… and more to come.
For the audio market in 2018, what do you see as the next big thing or the rising trend? What are customers looking for in their audio products?
Main trends are (and I don't think I'm telling any secrets): "Digital Enhancement", "Always On", and "Seamless Integration with Other Devices and Services".

We finally arrived at a point where headphones are an intelligent piece of electronics and acoustics. They are able to communicate and integrate with other devices like smartphones and can also interact with Cloud Services such as voice assistants. In the future, a headphone will not just be a playback device anymore but an interface to all other services you are connected with.
Final Thoughts
Wow, this is like the 3rd interview in a row that the future is mentioned in a wireless capacity. I am honestly afraid for my aftermarket cable collection at this point. With Andy Kong pointing to the rapid development of high-resolution codecs and Mario pointing to what a headphone can do beyond simple audio playback, I get a feeling wired is becoming more and more niche.
Am I ok with that? So long as wired continues to lead the stakes in final sound quality then yes. There is more room in the inn for wireless an cloud integration options. I am an old school believer in wired audio but not closed minded to the extent I do not believe wireless cannot catch up. Do I like the idea my headphone can do more than audio in the not so distant horizon? Absolutely yes!
More On beyerdynamic
If you want to find out more about beyerdynamic, the products they sell or just generally keep up to date with things you can find their website here.
If you want to read our specific beyerdynamic reviews you can find direct links to them below. Thank you again to Mario and the team at beyerdynamic for working with us on this feature and kindly allowing us to reprint some of their pictures as part of this interview.
beyerdynamic DT 240 Pro Review
beyerdynamic Amiron Home Review
beyerdynamic Dt 1990 Pro Review
beyerdynamic DT 1770 Pro Review
beyerdynamic DT 880 Pro Review
beyerdynamic Custom One Pro Review