In this feature, we review the Brainwavz HM9, which is a pair of affordable closed-back 40mm dynamic driver headphones with in-line controls. It is priced at $149 SRP.
Disclaimer: This is a sample in exchange for our honest opinion. Headfonics is an independent website with no affiliate links or services. We thank the team at Brainwavz for giving us this opportunity.
To read more about Brainwavz products used on Headfonics click here.
Note, this 2-page review follows our new scoring guidelines which you can read up on here.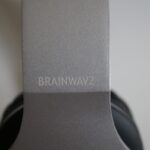 Brainwavz HM9
The Brainwavz HM9 is not exactly my first pick in the price range for jazz or any form of classical music, but it's still no slouch—as an all-rounder, it works fantastically. At its $119 preorder price, it's hard to ignore. At $149, it's a bit harder to recommend, but considering its versatility, I'd pick it over the M50 any day.
Brainwavz showed up to the headphone scene with their Alpha and Beta IEMs, which, at the time, were a screaming deal in a world (2008) there were very few options for IEMs other than the JVC Marshmallows, Skullcandies, and Soundmagic PL30.
Fast forward just a few years, and they're rebranding great over-ear headphones like their HM5. Now, they're trying their hand at breaking into the consumer-friendly headphone scene with the new HM9.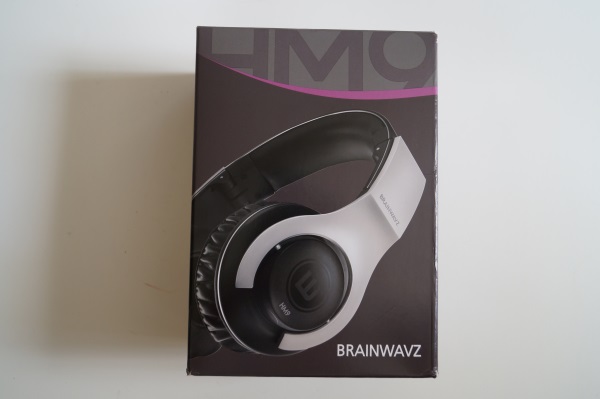 Packaging & Accessories
The HM9's box is rather attractive, but standard fare: cardboard, a pretty picture of the headphones, and specifications. Inside is just a rather large ballistic nylon case housing the headphones.
I'm rather impressed MP4Nation included such a nice case for their mid-priced headphones, but it initially worried me, thinking MP4Nation distracted me with nice packaging to make up for a sub-par performance on the headphone's part (spoiler alert, it's not).
Inside the case is three (!?) different cables—one mic'd, one meter-long flat cable, and one three meter-long flat cable.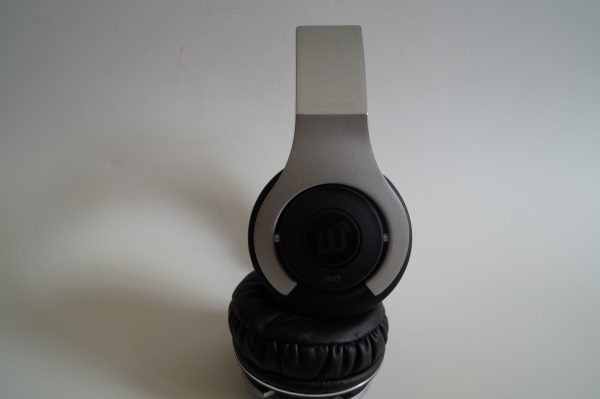 Design
The headphones themselves are a bit of a conundrum to me. I adore the use of aluminum for the headphone's gimbals because they make them feel just that little bit better built, and they provide a nice color contrast with the rest of the headphone's matte black without being overly gaudy.
The headband is also reinforced with a steel inner band to prevent any snapping. The headband is sufficiently padded, allowing for hours of comfort. The earpads are quite like the old Sony XB series, which means that they're not only puffy, they're supremely comfortable. (While I'm on the topic of the XB series, the gimbals are also quite like the XB series.)
But sadly, they press on the outer edges of my ears so they start getting annoying after a few hours because they both get work and start making my ears ache. If I have any niggles about the build, I really wish the cups weren't as floppy. There's no reason to believe they'd break, but just a little tightness would have made the HM9 feel like the premium product it's trying to be.
Oh, there's one more detail about the HM9 that I just love, and it's this: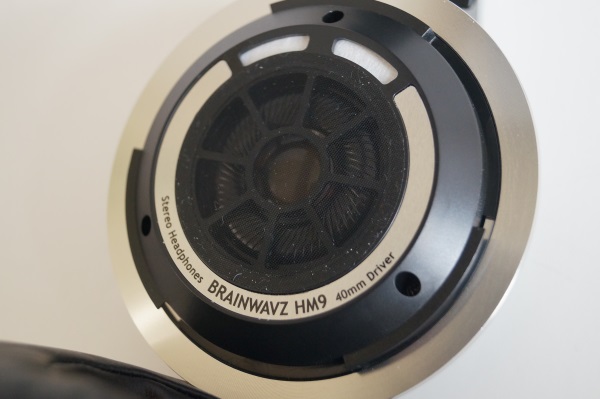 I don't know why, but I think that fact that they bothered to put any little details in a sub-$150 headphone is just really cool.
The clamp is a bit loose; they stay then I tilt my head downwards, but I wouldn't headbang with them on. They clamp well enough to not worry about the while walking though, which is good because they make quite good commuting headphones. Their thick, seal-y pads allow for a good amount of isolation.
And for a size comparison, they're a bit on the large side, but they're still quite portable.
Sound Impressions
Summary
The HM9 is undeniably warm. Even the product page says so. In fact, at the $150 price and intended competitors (SOL Republic, Skullcandy Mix Master Mike, and Logitech UE6000), it's almost expected. But that's not necessarily bad.
I actually think these kinds of sound like an upgraded, but less trebly, version of the older Audio Technica M50. My main issue with the older M50 is that the sound just wasn't very cohesive; the midrange in particular sounded quite disjointed. To these ears, the HM9 fixes those problems.
Bass
To be completely honest, I expected more bass. It's not that the HM9 isn't bassy by any means, it's very bassy, but it sounds like hitting the contour switch on an amplifier.
There's definite warmth but it's not as visceral as I thought it would be. It makes 95% of music very nice to listen to, especially electronic (James Blake's Limit To Your Love, for example, is a treat), but for rap, I sometimes miss the raw force of a powerful bass drum.
The upside to the lack of loose, boomy bass is that the HM9 is a good bit more accurate than the typical boom-bass headphone. String bass, for example, sounds more enveloping than overpowering.
Mids
The midrange is a bit better than expected as well. Typically, bassy headphones give me a certain sense of fatigue that physically tires me.
The HM9's signature doesn't fatigue me as much as other headphones, but there is a slightly annoying (to me, the person who wasn't completely satisfied with the HE500's mids) dip in both the 3kHz range and 5kHz range that makes some vocals sound kind of emotionless.
Despite that, there is still good timbre and detail, and listening to rock music is very fun with the HM9. The midrange is a little south of neutral overall, but it makes for a pretty inoffensive sound overall.
Treble
The treble is a bit on the soft side. There are a few odd peaks though, but it never is sibilant. Cymbals are shimmery, but it doesn't really extend as much as I'd have liked it to extend.
I'd hesitate to call the HM9 V-shaped because its treble can generally be described as laidback, so people with sensitive ears have nothing to fear. I sort of wish the sound was a little livelier, but one person's "livelier" is another person's "grating," MP4Nation probably took the safer route in tuning the HM9 with a laidback sound signature.
The soundstage is a bit on the small side, which isn't too surprising considering its intended audience, but I would have appreciated a slightly wider stage. Much of it is concentrated towards the center.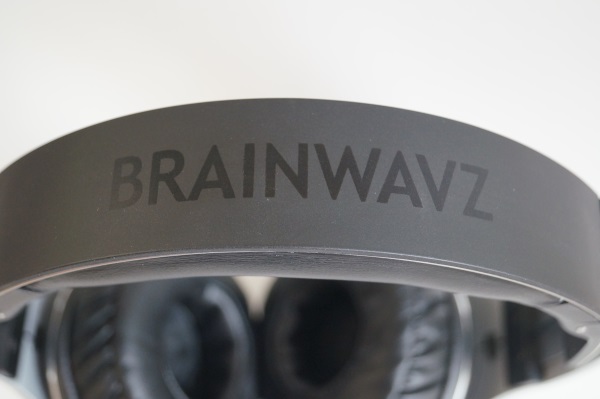 Our Verdict
The sub-$150 closed headphone market has, for the most part, been dominated by the Audio Technica M50, Ultrasone HFI-580, and the Beyerdynamic DT770.
There have been contenders, but nothing has stuck for more than a few months after the initial charm fades. I honestly think the HM9 has a fighting chance. It's not perfect, but to most people searching for an entry-level bassy headphone, it may be revelatory.
It's not exactly my first pick in the price range for jazz or any form of classical music, but it's still no slouch—as an all-arounder, it works fantastically. At its $119 preorder price, it's hard to ignore. At $149, it's a bit harder to recommend, but considering its versatility, I'd pick it over the M50 any day.
Brainwavz HM9 Technical Specifications
Drivers: Dynamic, 40 mm
Rated Impedance: 40 Ω
Frequency Range: 10 Hz ~ 24 kHz
Sensitivity: 104 dB at 1 mW
Maximum Input Power: 1000 mW
Plug: 3.5 mm, Gold Plated
Detachable Cables: 1.2 m & 3 m Cable & 1.2 m Cable with In-Line Microphone