There was a time, maybe about a decade ago, a limited  edition headphone from ATH was quite a regular if not annual event up until the turn of the century. Since then though the limited edition churn has dried up which I personally think is a good move by ATH to ensure special releases stay, well, special. With this year being the 50th anniversary of Audio Technica we now find a range of new models bearing the ANV encoding and whilst some like the M50 ANV seem more decorative than anything else, the same cannot be said of the all new W3000ANV of which only 2000 units will be released worldwide.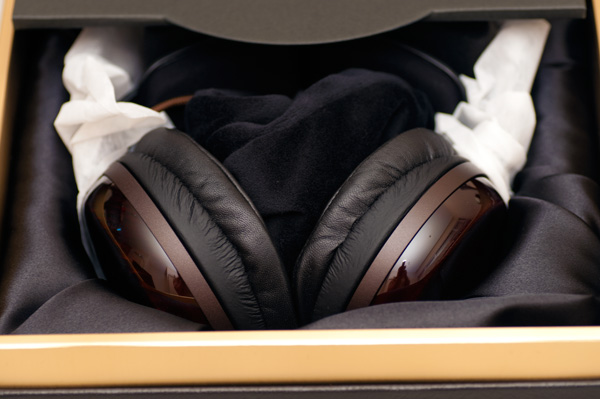 The W3000ANV to all extents and purposes is the flagship of the Audio Technica line and it is a stunning example of workmanship to look at. Packaged in a fine leather but lightweight box with a welcome card and a pouch the W3000ANV reeks of class from the moment you bring it out of the box. There are some excellent materials gone into the construction of the cups with a traditional Echizen lacquer-finished housing, made from Hokkaido Asada Cherry hardwood that is dark in appearance. You do not want to scratch these cups under any circumstances. The pads are finished in a smooth and flexible lambskin sourced in Spain (well from the PR fluff) and the jack is a specially designed 6.3mm gold-plated wooden plug with the Audio-Technica 50th Anniversary logo on it. It does not get any better than that for ATH fans.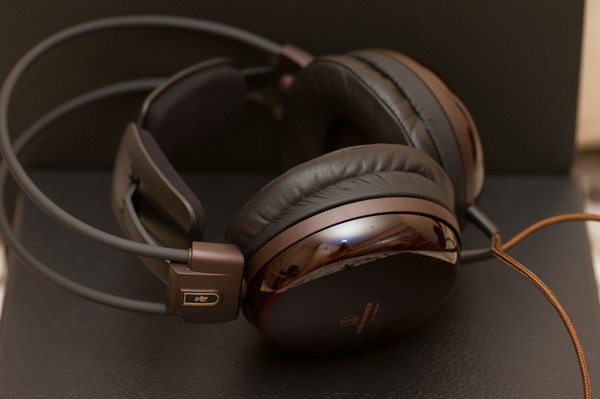 The W3000ANV deploys the 3D wing system for the headband long since favored by Audio Technica for its higher end headphones and this will be a controversial one. If you have a small or thin head these might not work for you. The materials are high grade plastic and have a small amount of flex in them to shape them to your head but I found myself initially pushing down real hard as I already had them as far down as possible on the band. Those with larger heads won't have an issue. Some lucky owners have mentioned the 3d wing system does not seem quite as strong as previous limited edition 3D systems but they seem durable enough to me.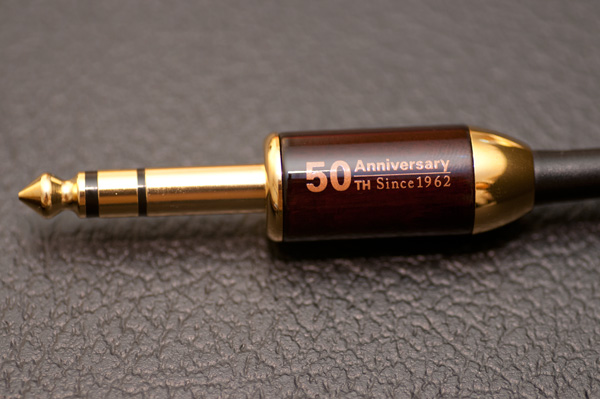 The cable is cloth covered and 4 strand by all accounts meaning a balanced option is readily available for those of you daring enough to tinker.
Comfort levels
Weight wise its comparable to the HD800 being only 20g heavier so it exerts little or no pressure when wearing them. The W3000ANV being a closed headphone exerts above average isolation but not on the levels of say the Ultrasone Ed8. The pads are extremely comfortable though and perhaps the 3D wing system's lack of pressure for my head lost a bit of the isolation. Not a deal breaker by any stretch as I highly doubt these headphones will ever see the light of day outside of the house given it's lofty price tag.
Technical Specifications
Type Closed-back Dynamic
Driver 53mm
Output Sound 102dB/mW
Freq Response 5~42,000Hz
Max Input Power 2,000mW
Impedance 40ohms (note easy to drive folks!)
Weight Approximately 350g
Plug 6.3mm gold-plated stereo standard plug
Accessories Furnished Carrying pouch
Cable Length 3.0m
So how does it sound?
When you buy an Audio Technica headphone you are basically buying sound reproduction as the guys at Audio Technica want you to hear it in their own unique way. Just about every ATH headphone I have heard as been colored in some way another to achieve a particular sound quality. Such is the diversity it is often hard to pinpoint an ATH House sound from the woody mellow tones of the ESW9, the punchy ES10, the uber bass of the Pro700MK2 to the meaty mids of the Ad2000, the bass light and airy W5000 and the bassier closed W1000x. Often with every new release from ATH you have to prepare yourself and wonder what new SQ will it adopt. I have found over time though with some of the higher end ATH headphones is that the amp in your armory will ultimately decide how good an ATH headphone will sound. Our guys at the local meets have been most insistent on ensuring I picked the right amp whenever I grabbed the Raffinito's for a session.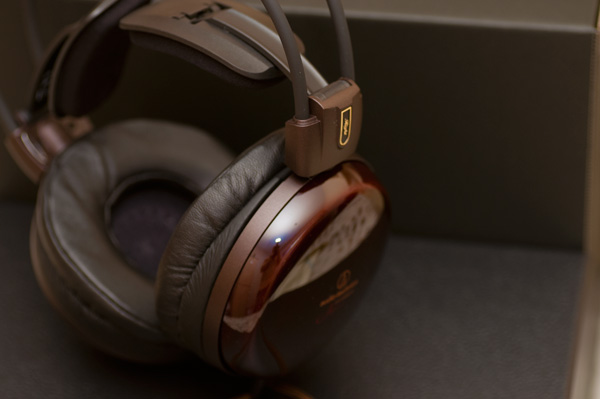 So out comes the HA-160 Burson once again and off we go with the W3000ANV. Out of the box I have to say I got an initial mixed reaction even with the impactful HA-160. The bass was certainly there over the W5000 but things ran a bit hot on the treble and the bass didn't quite reach as deep as I was hoping for. I was a bit worried initially that it was going to be a bit of a flop but then this was less than 30 minutes burn in so patience is a virtue on this one. Thankfully a night's burn in changed my initial underwhelming perception completely.
The W3000ANV is a mid-centric can with good bass extension, better than say the W5000 (not hard) but without going too deep or impactful to the point where it bleeds into the mids. I would actually say that although by no means tonally accurate they are indeed a more neutral headphone (note gets warmer through burn-in though) than I had imagined with nice clear treble, that gets smoother by the hour. These are surprisingly detailed headphones in the mids and treble – just don't expect LCD-2/3 levels of sub bass.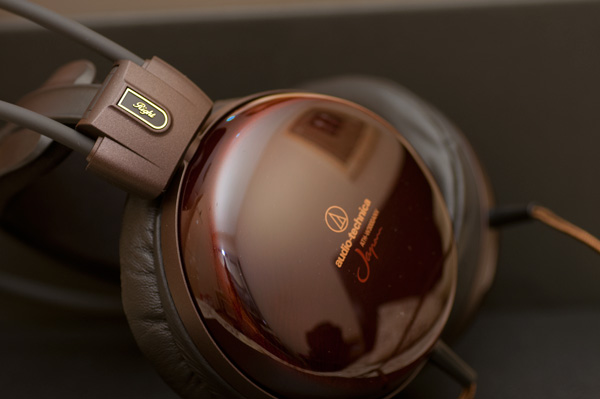 Also after a night's burn I felt the bass though fitted in much better giving a much more convincing and coherent sound than when fresh out of the box. It felt much more focused and certainly its presence is felt. The overall presentation became much more muscular, warmer, lush and involving – Masterplan's reworked 'Black Dog' off their 2011 "MKIII" album just sounds so manly and detailed without losing a beat. You are not in the back row with this headphone, but neither are you suffocating for air sometimes like a Grado. This headphone does guitar and metal for that matter very well indeed. In fact I don't think I have heard metal sound this good in a long time.
The overall presentation of the W3000ANV really just works so well despite the fact the sound is rather unique. The sound stage is very impressive with great detail and imaging. What grabbed me most was the very lush presentation of vocals, particularly male vocals. Richard Marx's "Hazard" was sublime, focused and for the first time in a long time had me listening to every word in the song, not for the technical perfections but the wonderful emotional tones in the vocals that somehow missed me before on previous listening sessions. Moving onto Radiohead's Fake Plastic Trees and yes confirmed, again nothing technical – pure emotion. This headphone conveys emotion better than any other headphone I have in my collection right now – this is musicality to the nth degree.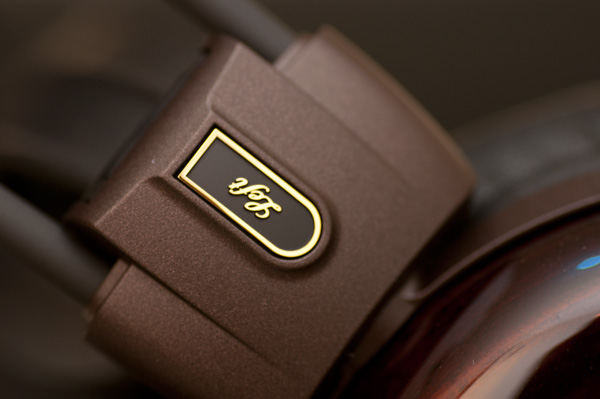 I have noticed a few commentate how in comparing these to Stax they sound them equal if not better in traditionally strong Stax areas such as attack, speed and detail. Whilst I don't quite think its quite on that level I can well empathize with the sentiment. This is one fast detailed headphone with plenty of texture; they belie their closed headphone status somewhat in that respect sounding at times not very closed at all. It's ability to mix raw aggression in metal with beautiful intimate vocals on softer or acoustic tracks just give me the goosebumps. Guitar sounds particularly alive and impactful on the W3000ANV.
This unit was loaned to me from Audio Technica Philippines and initially I was going to pass up on the chance to buy it outright but now I am seriously going to have to hang back on that and give it some thought – some serious thought indeed!
For those on the local scene you will be pleased to know that there are 5 units of these soon to be very rare headphones up for grabs (pay for them mind you) and you contact Audio Techncia Philippines here:
https://www.facebook.com/pages/AUDIO-TECHNICA-PHILIPPINES/108873999153897