We review the Airpulse A300, which is a pair of wired or wireless aptX-capable active bookshelf speakers designed by Phil Jones. It is priced at $1499.99
Disclaimer: This is a sample sent in exchange for our honest opinion. Headfonics is an independent website that does not have any affiliate links. We thank Airpulse for their support.
You can click here to learn more about Airpulse products we have previously covered on Headfonics.
Note, that this article follows our latest scoring guidance which you can read here.
Airpulse A300
The AirPulse A300 is a slam dunk win of a speaker, so long as you are a generalist and don't require a specialized sound. This is a bit of a Swiss army knife of a speaker that is right on point for the price-to-performance ratio.
Performance & Features
8.9
Pros
Incredible feature set, tons of connectivity options.
Powerful and firm tonality.
Cons
Bass response could be more potent.
Difficult to find a source to tame the treble.
This time around, we will be detailing and reviewing the AirPulse A300 Active Speakers that retail for $1499. The last time I worked on an active speaker review was the S2000Pro way back in 2019 so this is a welcome return.
I fully admit I am a sucker for this type of speaker. The standard audiophile template for what constitutes great value and speaker design has now been sent back to Rivendell to be remade into a new Flame of the West.
Oh boy, does the future look bright for us audio nutcases! I cannot wait to see what 2024-2025 brings for us if this is how I am going to start my new year.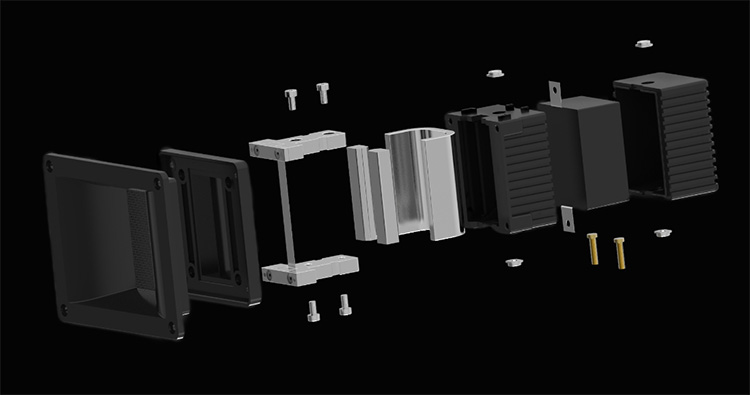 Tech Highlights
Active Amp
This speaker requires no external amplifier to power. It is an "active" design and not a passive design, which means, the speaker comes with a dedicated amplifier unit inside and all you need to do is plug it into a normal outlet to power it.
Inside the primary unit lays a TAS5754 Class-D power amp produced by Texas Instruments, which uses a DSP signal-based processing typing.
Basically, what that means is that it is set to optimize efficiency and performance across the board. All of this is powered by a high-quality switch mode internal power supply…and a quiet one too.
Driver Design
The A300 uses a horn-loaded ribbon tweeter design, a totally above-average 6.5-inch low distortion mid/low aluminum cone driver, and a 65mm aluminum ribbon tweeter.
What you have here is a stunning powerhouse of a speaker that has dedicated pieces that handle specific frequencies separately.
Horn speakers are known to project midrange and fill a room with a potent and vibrant sound field; in this case, that is spot on with the overall projecting power that this speaker offers.
Horns designs like this are my favorite types of speakers, and likely always will be.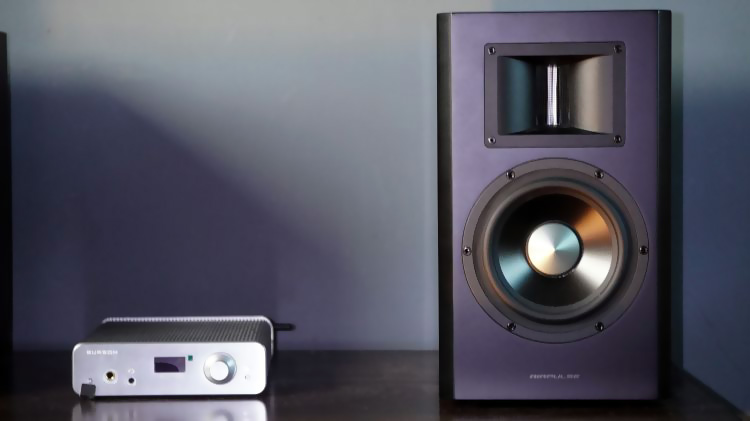 Design
The A300 is a Phil Jones vision, built with a cherry wood veneer enclosure that is finished in a satin lacquer. Inside, there are reinforced structural supports that reduce vibration and distortion within the enclosure which is intended to reduce sonic resonance as much as possible.
Each cabinet is lined with a 36mm thick waved design sound-dampening material. Its measurements are 8.86″ x 15.16″ x 13.39″, good size bookshelf speakers, no doubt. By the way, the A300 does come with a nice little remote that lets you toggle all the functions of the speaker to your heart's content.
Beyond being hefty boys, each side about 53.5 lbs, the speakers absolutely do feel like they are cut from a 25mm massively thick piece of that wood. Sometimes, you can pick up a product and feel the raw density factor, and other times, you can tell it is a hollow design.
In this case, the A300 is more dense feeling and more solid in nature than my older HDP6 from AudioEngine. Beyond that, the speakers are incredibly sexy.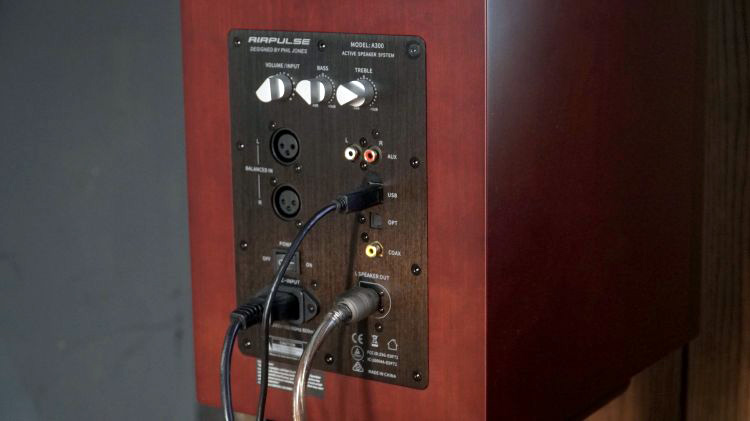 Inputs
Might as well be a gold mine in there with that many input selections. Sheesh. What kind of connection do you prefer? Well, the A300 probably has that covered. Included in the design are all of the following:
Bluetooth 5.0 with aptX
COAX
Optical
Classic RCA
XLR
USB-B
This section requires light explanations of what the specifics are in some of these categories, so let's go through a few of the features.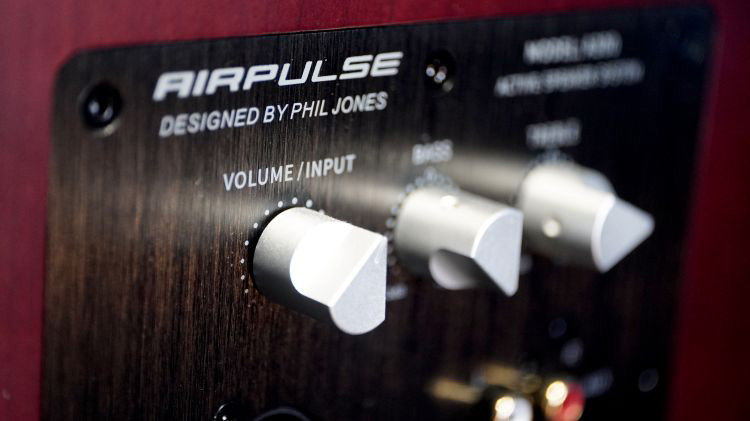 Bluetooth
AirPulse states that the new-gen Bluetooth circuitry is BT5.0 compatible via a Qualcomm chipset and supports codecs up to aptX with an input sample rate of up to 192 kHz. It will pair in the normal fashion with any transmitting source such as your phone or compatible desktop transmitter such as the FiiO BTA30 Pro.
USB
Yep, it has a direct 196 kHz output from a music source or computer option as well. Standard B-style printer cable this time, allows you to source the speakers directly from your desktop rig. It is using an XMOS XU216 chipset, which was implemented in DACs like the SMSL M400 that I reviewed back in 2020.
In my opinion, this is the cleanest sounding mode that is available on this speaker. It will require you to head over to the AirPulse website and download the drivers for your PC first though.
Despite being the cleanest, this mode has now made me feel like I need to buy a new laptop/desktop in the near future due to finding out that my laptop has now started to introduce ground noise through USB for it being so old.
So, this test was performed on a newer rig that I borrowed, that has no ground noise issues. A bit more on this in the Noise section.
The Classic Inputs
Coaxial, XLR, Optical for digital, and RCA for analog inputs are stereotypical and don't need too much explanation.
It is lovely to have them, of course. But I will not ever use them with Bluetooth sounding as good as it does now, especially not if the speaker has a dedicated DAC inside of it that directly plugs in via USB-B cable.
Either way, if you have an older music source that only has RCA output, this of course is needed. At the end of the day, the A300 has pretty much everything you need, regardless of what type of source you are playing with.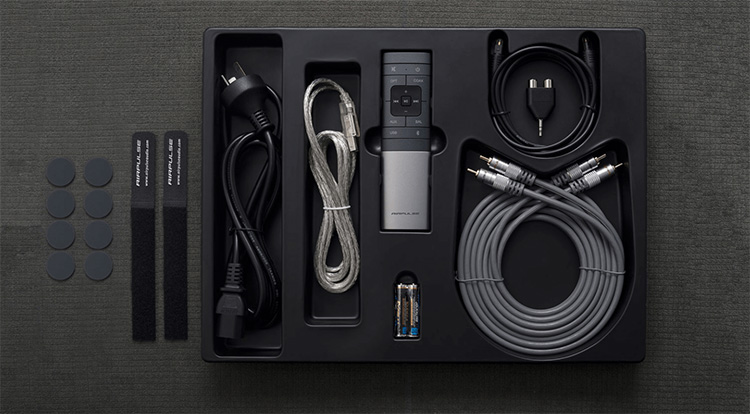 Packaging
The AirPulse A300 comes with a standard cardboard box and some foam inserts for protection. Inside, you get an accessories pizza-style box that includes everything you'll need to get going.
Every style of cable for each input on the speaker is included, along with a cute small remote control to operate it from afar.
The cable quality for everything is marvelous, definitely not gas station tier cable leads here, all of these cables are top tier quality and feel of a higher standard. They are hefty themselves, thick cut, and have heavy adapter heads.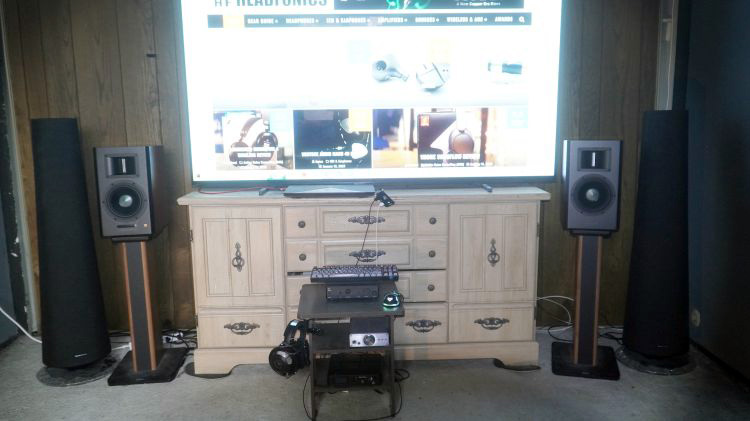 Placement & Connectivity
I have found that this speaker is not so finicky with where it needs to be placed to sound great. So long as you aren't hiding it in a completely covered corner, or directly against a back wall and side wall, you should get excellent sound out of it.
Take note of my setup, which I have tested in a more spacious part of this same room with much more depth between each side wall, only to find no difference in actual presentation qualities.
My setup is about 2 feet from the back wall, 2.5 to 3 feet from each side and I even just store my other speakers in a corner behind one of the A300 cabinets. I don't hear a lick of a difference between them there, and with them not there.
Horns project, powerfully. This is not an open-back speaker, such as the Magnepan LRS that I have reviewed some time ago, or the Harman Tower Citations speakers, which are a massive cone design and are so rounded that they almost are considered open-back.
About a year ago the Citation speakers got a firmware update that fixed a lot of the issues I had with them. This is important to know, on the topic of Bluetooth connection.
The A300 has not once cut out a single time and has not gifted me a single connection problem since the moment I first tried the wireless function. The $2000 Citations literally refused to connect for years and still have some issues even after a firmware "fix".
Click on page 2 below for sound impressions and our select comparisons.