I am pretty impressed with the concept of dual micro dynamic drivers and the SS01-B which at $60 punches above its weight and provides an interesting alternatives to the Knowles based bargain dual BA drivers such as the Rock-It R50 and the DBA-02. It is not as intimate and detailed as BA setups but it hits harder and sounds more expansive than most BA I have tried at a similar or slightly more expensive price level. There is still some work I think to be done on the build quality regarding how the cables are finished and marked per channel and the fit is not hugely easy to achieve in terms of a good seal as well as wondering if they suit over or straight down to achieve that good seal but once they are in they are pretty good budget dual driver IEM's overall.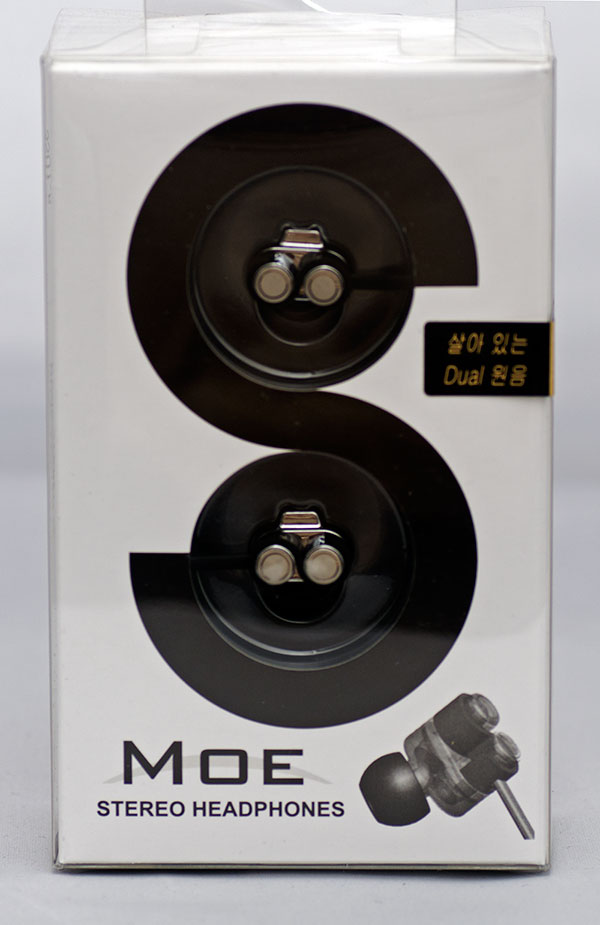 Technical Specifications
Impedance: 12ohm
Output SPL: 107db/1mW
Max Power: 15mW
Response: 8-24kHz
Cord length: 1.2m
Colour: -B black – R red – W white
Style: Twin-Driver System
Driver unit: 5.8*4 HD UNIT
Magnet: Nd,Fe,B
At the time of writing MOE's website suggest you can buy these in the US on Amazon and Ebay, Taobao in China and Kakatu in Japan.
Links