Harman has shifted their marketing division roughly half a dozen times in 2015.  Now, I can almost time it when I'll get a new email that tells me the last group isn't handling the headphone department anymore and that some new people are.  It's humorous for sure, but I am glad they stay in touch and keep cranking out new and useful products for us.  Harman has been exceptional in keeping communications up with me and asking for updates, which is something I am thankful for as a reviewer. This N90Q is undoubtedly an oddball, but a good one at that.   It kind of ruined the market in a good way with regard to what should be offered at these immense price tags for Summit level audio gear.
The Package – Why, Quincy Jones!?  WHY!?
Well, no other Summit ($999 and up) headphone that I am aware of comes jam packed with so many accessories and goodies as this N90Q does.  For $1499.99, I'd normally expect almost nothing to come with it, as per what every other damned company shells out in their own Summit packages.  For starters, you get a beautiful aluminum hard case with the N90Q logo etched into it.  This thing is no joke and feels extremely well built and dense.  You also get a few cables of varying lengths, a USB cable and a rechargeable battery pack.  Wait…what?! WHAT!?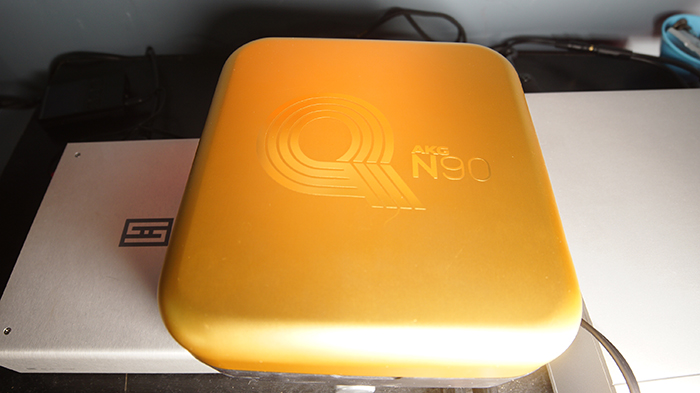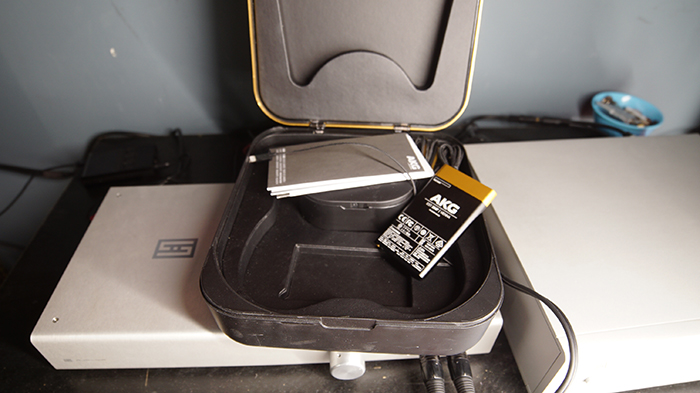 Battery Pack
The battery pack is for portable recharging and use of the N90Q after the…*gulps*…internal battery of the headphone depletes.  Nope, the N90Q cannot be used without the battery charged, so AKG has thought ahead and included a small battery pack that you can tote with you on your travels, for when the internal headphone battery poofs out of juice on you right in the middle of your favorite track, or when you are plugged into the airplane's audio jack and are listening to the most important safety precautions the flight video may be relaying to you.  I tried to explain why I needed a battery pack for a headphone to the TSA, stress ensued thereafter.  I may or may not be on some sort of list now.
This isn't okay, let's face it.  This was a very bad idea to implement a Summit level headphone that cannot be used unless you charged a battery.   Quincy Jones…why?  WHY!? I seem to get about 10 hours of constant usage and the battery pack allows me to double that.  So…really, I've never once run out of juice if I made sure to charge before going anywhere.  10 hours is enough, but that will suck for anyone traveling to the other side of the world on longer flights, car trips or train travelers.  Nobody wants a battery pack or a headphone that requires charging.  Please, never design a headphone like this again!
Build
The headphone is also solidity built and a bit heavy at 460g for a dynamic driver, but why it is that heavy will make sense in a bit.  I think the comfort is more than satisfactory and I can wear the headphone without any discomfort, although the shape of the headband may cause some distress to some others as some peers have informed me.  Thankfully, I do not have issue with it.  Others do, though.   The ear pads are made of soft and plush leatherette with plenty of give, which allows for a very nice seal when noise cancelation kicks in.  This headphone forces NC at all times, by the way.  No choice here.  Sadly, it is built into the hardware upon booting the headphone up with the power button.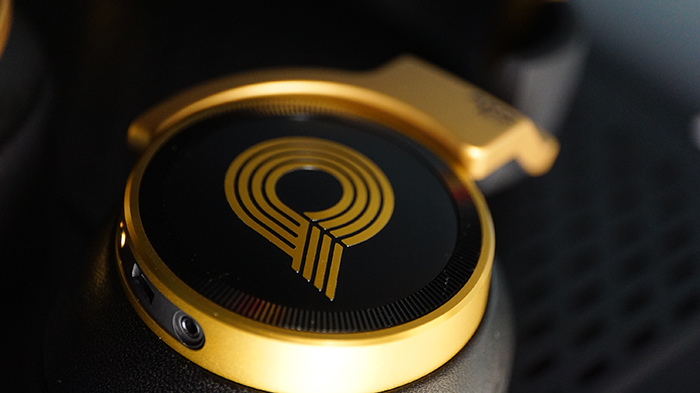 Functionality
When you press the power button, you are met with about 2 seconds of silence just before a gut wrenching pop–boing is emitted through the headphone as all the internal circuitry and NC activate.  Truly, the sound feels like I am chewing on tinfoil and little pieces of metal are stuck in my teeth.  I hate it, but thankfully it ends fast and doesn't return again until the next time you boot up.  Once the headphone is on, you've now a few options to choose from:
Use the headphone as a USB DAC with a micro USB Cable to your computer.
Use with a portable music player or plug into an amp/source and ignore the internal USB DAC function.
Toggle the ear cup EQ dials to your liking that includes bass and treble, as well as sound stage presets.
The EQ dials function "okay" and I feel they are 100% unneeded.  This is a USB enabled headphone that has physical EQ built in.  I know, mind numbing, right?  This makes no sense, as computer music software generally has EQ functions that are vividly more details than what a hard button or dial can offer.  This is especially true if you use foobar2000, as I do daily.   I'd much rather Harman opted out of this physical EQ setup and invest into a better sounding headphone overall, or a better USB DAC inside the cup instead of whatever the costs of this technology do to the price tag of the headphone.  It just isn't needed and it is really silly!  The headphone also boasts some type of special hardware that tunes the EQ to your ears automatically.  Truth be told, it never gets it right for my preferences.  I am always EQ'ing this headphone to get it to sound the way I want it to and once I do, the experience is lovely.  This feature also accounts for nothing and I cringe at the thought of how nice this headphone could have sounded without these two tech features raising the price of the headphone.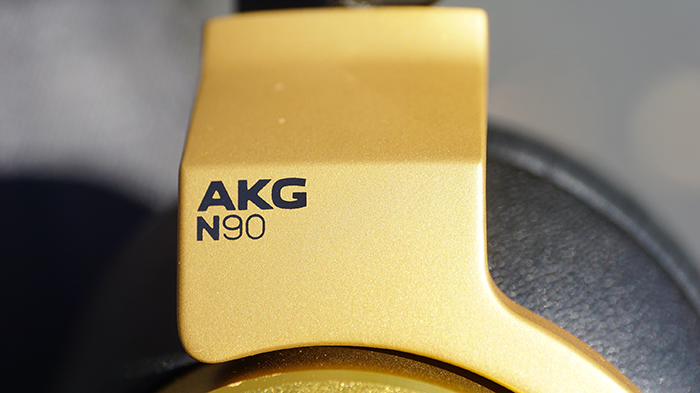 The DAC
Well, I hear no difference between using my Mayflower O2 RevB and using the N90Q's internal DAC.  They are almost identical sounding, so I guess that is awesome that you get a good DAC inside the headphone and don't need to buy a $280 O2…the downside being that you cannot use the internal DAC of the N90Q with any other headphone of course…you know…because its literally inside the ear cup of the headphone.  It seems to offer a very pure and neutral sound signature for the most part, not much in the way of elevation, a jet black background and no electrical noise (likely grounded very well in there) and also seems plenty powerful to actually power the headphone.  I mean, if you want to read more about the potential sound of it, read my Mayflower O2 review.  I've no choice here but to parlay my thoughts of it due to the fact that I literally cannot use the USB DAC inside of the N90Q with another headphone.  It blocked me from being able to compare and contrast, so I don't have much to say other than the quality of the N90Q sounds the same through USB connection, as it does when I plug direct into the O2.
Noise Cancellation
It works good, but not great.  There is a weird feeling when first booting up the headphone with the power switch and hearing your fan or TV nearby emitting sound, then having the NC kick in and things go muted.  The quality of the NC isn't nearly on Bose level, but it is more than passable.  It does a decent job of toning down the world around you and as cars pass by or my cats fight, I really can't hear them as vividly as I do with the headphone's power disabled.  What other Summit priced headphones offer electronic NC?  None.  I've heard better in cheaper models, but never in a Summit closed headphone before.  My Ultrasone Edition 5 has a decent seal but without any NC capabilities and swapping between make makes me feel like I am shifting on a boat or something as my ears adjust to hardware enabled NC on the N90Q.
Page 2: Sound Impressions