Sound Impressions
Physicality
Solidity is a strong point of this headphone, something that bests the Fostex TH600 by a significant margin.  For whatever reason, the driver of the Fostex TH series headphones lack a fluid, effortless appeal that also has a lacking density factor with regard to the mid and treble response.  Such is not the case with the Z7: the headphone pushes out some fantastic substance without sounding harsh by comparison.  I'd expected this headphone to be fairly snappy and a bit brooding, but I've found it one of the more relaxing and smooth headphones in the price tier.  Substance factor, or that quality of weight carried, is a thing in audio that has finally gotten to the point where those interested in middle tier priced headphones can experience what was once only found in summit level gear.  It is very hard for me to go back to the TH600 after listening to the Z7 and as much as I adore the TH600, it just isn't quite up to par with the Sony in this case.  Fostex was never really known for that solid feel to their dynamic headphones, but Sony seems to get it.  They achieved this with their 950BT and their 1RNC, so I really didn't expect any less from them with regard to their substance factor in the Z7.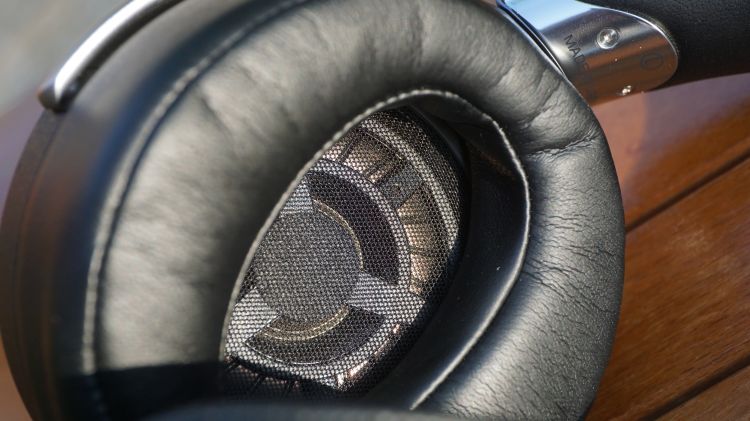 By comparison to Flare Audio's brand new $330us R2A IEM's, Sony's full size Z7 falls immensely short in the realism factor and solidity offered in its presentation.  I've never known earbuds to achieve form factor on such a level before that could destroy a full size set of headphones that most people found to offer a nice amount of density and weight carried…  As mentioned, most dynamic headphone drivers just don't offer that Planar-like substance factor and in the case of the Z7, it was bested by some little IEM's from a brand new company.  Sony is going to have to do a lot better in the future if they want to compete in this new market that looms just over the horizon. I can't really fault them, they did a great job with the Z7's physicality…but now there are some other cheaper headphones exist that trump it.  Sony is going to have to go back to the drawing board, but then again so is everyone else at this point.  If Flare audio can provide such a rock hard substance and solid feel to their headphones, everyone else should do the same and invest time to finding their own ways to achieve it.  If these companies don't do this soon, nobody is going to buy their products that know anything about audio or who can Google for reviews prior to purchasing.
Bass
Bloated, thick and slow are terms I would use to describe the Z7's entire low end presentation.  However, I would also use terms like musical, fun, enjoyable, smooth and basshead worthy.  Despite lacking clarity, the Z7 is magnificently fun and so hard to set down.  I often find myself coming back to it and reaching for it randomly after a bit of downtime from using different headphones for the day.  I guess that is a good sign for musicality needs, but the bass offered here is overly thick and muffled:  there is almost no purity and liquid like substance offered.  The Z7 low end is a far cry in quality by comparison to the Fostex TH600 and the MrSpeakers Alpha Dog, both of which are closed headphones in the same price tier that offer exceptional bass purity and depth.  The Z7 is totally different, much like the difference between a Hifiman and Audeze bass texture types.
I consider the entire low end very bloated and slightly muffled, which causes the headphone to sound very slow and lazy.  This could be a good thing for a lot of listeners, I'm one of them.  I like this type of a bass, it is refreshingly musical and enjoyable, soft and forgiving but still deep reaching.  Sometimes, you don't need hyper pure and liquid bass and just want to sit back in your chair, kick your feet up and experience something soothing for a change.  I rather like its boosted bass quantity, neutrality is something I don't want in a headphone like this.  Plenty of midtier reference tonal type headphones out there, so hearing this type of an exaggerated low end reminds me of the Philips Fidelio series of headphones:  potent bass but not harsh, spacious and broad.  I think Sony aimed their sights on those who may want to experience something different than where the current midtier market seems to be swinging, something that ignores clinical tone and quantity and swaps that out for a thick, broad and always plentiful bass type.
Mids
This headphone seems like it is more recessive than the 1A and 1R I've reviewed recently,  but it is still well within the bounds of what most would consider forward sounding.  Despite the high immersive factor and the overall sense of airiness occurring, I find it veiled and similar what I would consider a more clean and clear Sennheiser HD650.  Odd, but still enjoyable to say the very least.  Musicality is still high on this set despite having some overabundance of thickness, I can listen to the headphone for hours without feeling fatigued in the slightest.  This means a lot in the current mid tier world, where most of the headphones being released are aimed at the snobbishly clinical buying group and forcing a sense of purity over simply enjoying the track for what it is.  I don't want a clinical appeal to the tone, I want exaggeration…but not at the cost of sounding unclean.  You can have both, many sets achieved a musical tone that is exaggerated yet also retain excellent clarity.  This Z7 seems like it was trying desperately to achieve it, but ultimately fell very short of figuring out what the hell it wanted to be.
Disregard all of that if you are in this hobby for musical enjoyment, because the Z7 will satisfy you despite not being up to par with the other $650 MSRP competition.  That statement is very important…because the used price makes it a good value and the civilized price on eBay at $400 used or so is better than paying full blown retail.  By comparison, my Fostex TH600 of the same price is not only larger sounding in vocals, but also much cleaner.  However, the TH600 is also quite painful to listen to and the Z7 is smooth as butter by comparison.  You'll sacrifice something no matter which one you opt for, but there is no doubting the Sony has a thicker, more solid feel to the entire midrange and up to the treble.  It is very slow, very satisfying and maybe a bit overly smooth and boring in that regard, but lusciousness is the strong point of the headphone.
It has a turtle paced decay rate and is not for those who want concise mids that do not linger onward, it seems Sony opted for the more relaxed and subdued approach here and something far different from the quick 1R and 1A, as well as the 950BT.  This Z7 is a great vocalists headphone for certain genres:  Jazz and soft rock maybe, but not big band tracks with a faster pace.  You'll end up losing a lot in the quickness of a lot of vocal recordings that aren't slow and relaxing, I don't think the Z7 can perform well with them, so stick with the slower genres out there and you'll be fine.  Sadly, this headphone seems clearly hellbent on offering a relaxing sound signature no matter what you listen to when it comes to the midrange.  It is thick, a bit muffled even but still retains plenty of clarity for its used price to justify purchasing it.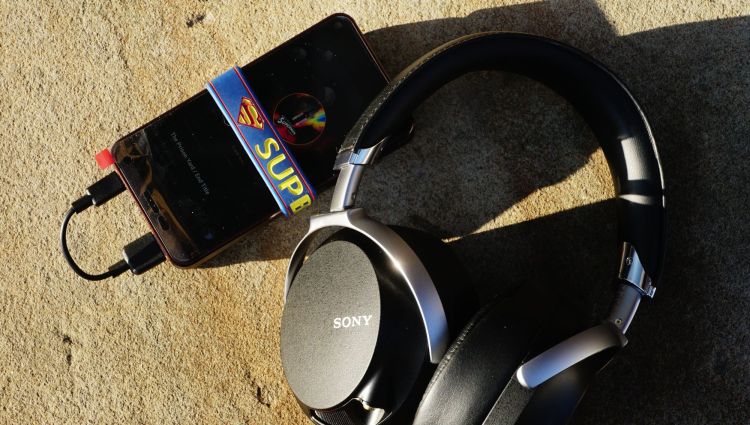 Treble
It seems a great deal of enthusiasts seriously dislike the top end of this headphone…and I can absolutely understand why: it is muffled, reserved and extremely slow.  However, it offers a bite and brightness to it that reminds me a lot of the Stax 007 in the manner that electrostatic served up its top end.  It is musical and I enjoy the brightness because it lacks hiss and snap, which is a rare combination with treble experiences in general in the headphone world.  Yes, it feels oddly setup, perhaps even lacking in engaging qualities, but you can easily get past that when you realize the treble offered is of a solid substance and weighted tonality type.  Odd, but satisfying.
By comparison, I would take the more natural in tone TH600's top end over the Z7, but I would absolutely rather have the authoritative solidity of the Z7 treble over the thinner, razor-like TH600 treble by comparison.  Sacrifices will be made no matter which route you take and I certainly prefer the more relaxed in presentation, yet firm in physicality treble that the Z7 offers.  It reminds me a lot of the Philips Fidelio L1 in the way it feels, that substance factor is high, but the experience seems offset and distant, lacking engaging qualities and maybe even overly lacking in quantity.
Soundstage
The sound stage of the Z7 could be one of the best and most well formed in a headphone I've heard sub $700.  Due to the forward mid range and the firm, yet bright treble, you get a sense of great airiness and effortlessness to most of the musical experience this headphone tends to offer you.  Stage depth is excellent, offering an Audeze LCD2 type of a cavernous feel, yet also extends nicely to the left and right.  This is rare for this type of headphone, something accentuated by the angled pads I am sure.  Well formed sound signature is just not common these days and the Z7 has off the charts quality with regard to how natural things feel as a whole.  Nothing is lacking in the physical setup of the sound stage and I wish Sony would release a flagship soon that competes with the HD800 and LCD3 crowd that happens to be a fusion of the old Sony R-10 of old and this Z7.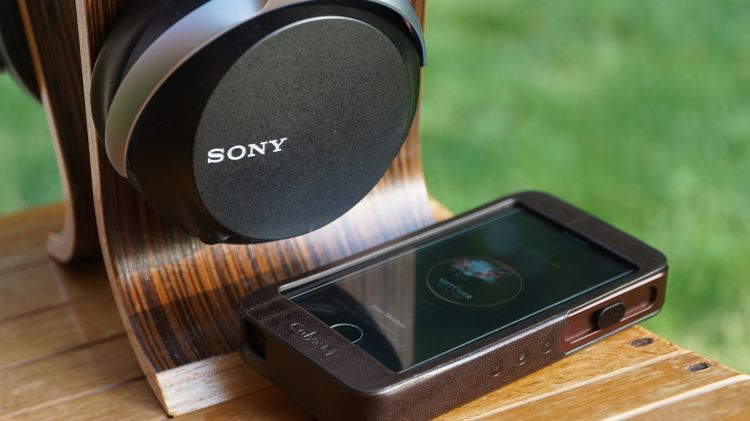 Sampling qualities from both seems like it would be a match made in heaven and something I desperately want.  Im a sound stage nut, I care a lot about the vastness of the stereo imaging and to date Sony has been steadily increasing their staging properties with each new series of headphones they release.  Hopefully, in the future they will get to summit, flagship levels, but for now they can rest easy knowing they've bested the TH600 in naturalness, but still also have a ways to go to compare in the sheer size of the TH600's imaging qualities: The Z7 doesn't quite compare, but you will be impressed by it if you have experience with similarly priced headphones.  Sadly, there are now only 2 choices in the "closed back" world of headphones in the price tier that offer great soundstage.  If you liked vast sound without the desire for a well formed and effortless appeal, the TH600 is for you.  If you want a more relaxing, slower paced and extremely well formed imaging experience, the Z7 if the one you should opt for instead.
Final Thoughts
Overall, there is quite a lot I disliked about the headphone on an objective level.  However, I've found it to be subjectively highly musical and damned fun to use.  Sometimes, we don't neeed accuracy or clinical sound.  Some days, we just want to rock out, sit back and relax and enjoy the tunes without worrying about how accurate the headphone recreates the source track.  I truly don't care for that, I never did and never will.  For that reason, I enjoy the Z7 despite its flaws much in the same way I enjoy the HD650 despite it sounding like a hot mess of haze and thickness.  They are musical and relaxing, comfortable and well rounded with genre selection, they don't need amplification and sound great on every source I own.  These qualities combined make it a great buy at the used prices, but definitely not something I would recommend paying full price for.  Sony is overcharging for the headphone and doesn't include a portable cable, this really upset me.
Despite all of the negative things I had to say, I still reach for it when I want to lounge around or for Youtube surfing.  Some headphones just get the imaging setup wrong, but Sony got it right and that alone makes it worth using and keeping as a set to handle day to day activities.  She is a well rounded headphone that is good everywhere, but not very good in the slightest, nor great anywhere.  Pick one up used or refurbished and avoid paying full price, you can do better for $600+ these days.  What upsets me a great deal is that my $600 Flare R2Pro iems slaughtered this Z7 in every way so severely, that I am not sure how to accurately scribe the words into text for you all to read.  There is a huge sense of fidelity quality that bridged the gap between what the Z7 has to offer and the new generation of similarly priced iems from innovative companies like Flare Audio…but that doesn't really mean much, the Fostex TH600, Fidelio L2, K550, Focal Classic, AKG K267 and similar under $600 great headphones that I own that are full sized all paled in comparison to the R2Pro iem from Flare Audio.  Everyone has to improve their game if they want to stay alive in the next few years.  I think Sony can do it, they proved they could improve and innovate as well, but they really need to take drastic measures to improve any future models in this price range that may come in 2016-2017.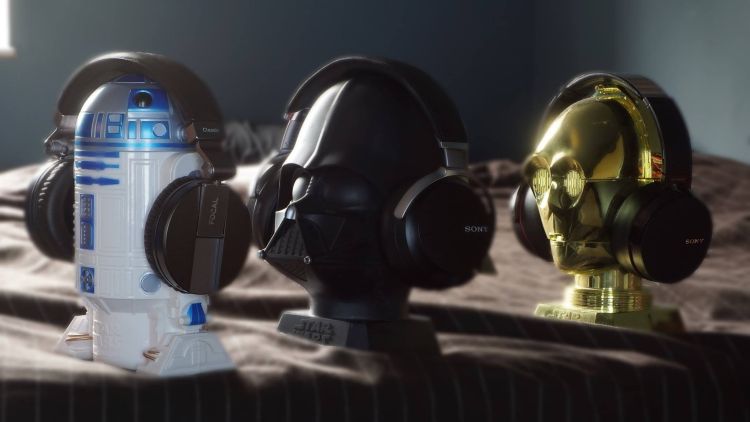 Price: $699
Links: http://store.sony.com/hi-res-stereo-headphones-zid27-MDRZ7/cat-27-catid-All-Headphones-Earbuds
Driver Unit : 70 mm, dome type, Aluminum-coated Liquid Crystal Polymer Diaphragm
Volume Control : No
Power Handling Capacity : 2000 mW (IEC)
Sensitivity (db) : 102 dB/mW
Frequency Response : 4 – 100,000 Hz
Type of Use : Portable and Home
Impedance : 70 Ω at 1 kHz
Diaphragm : 70 mm, dome type, Aluminum-coated Liquid Crystal Polymer Diaphragm
Design : Over-the-head, Around-the-Ear Monitor
Power Handling Capacity : 2000 mW (IEC)
Headband : Metal Headband, Adjustable Earcups
Plug : 2 detachable cables supplied: 3m Gold-plated, Stereo Audio cable with mini plug and detachable 2m Gold-plated Balanced Audio Cable with dual mini plugs
Frequency Response : 4 – 100,000 Hz
Magnet : Neodymium
Sensitivity : 102 dB/mW