Sound stage and Genre Selection
The headphone sounds best in the classical venue. Due to that excellent stereo imaging which has plenty of width and height, instrument separation, and airy qualities, classical seems this headphones strongest cannon in it's arsenal. It's a middle ground headphone in every way, an all star player of sorts. Want to watch movies and enjoy multimedia in general? No problem, the K-812 smashed through gaming and movies, general TV and late night Youtube binges. In fact, this might be the best overall useful headphone I've ever had on my head, and I've literally owned every major flagship from most companies outside of that insanely expensive Abyss Ortho and the Staxx 00x models. Gamers and studio engineers are going to love this headphone.
I wouldn't expect it to compare to the HD-800 in imaging, but against most other headphones this K-812 does exceptionally well. As a sound stage lover first and foremost ( I look for vast sound and stereo imaging qualities before everything else when I buy headphones, amplifiers and sources ) I can safely say that soundstage lovers will not ever feel let down. The downfall here is the stereo depth, which is not nearly as good as my Audeze LCD-3, which in turn is not nearly as good as the Sennheiser HD-800. However again, width and height, general separation and air qualities are all excellent and noticeably better than the already great stereo imaging properties of the cheaper K-712. It is very rare to find a headphone with a sound stage this large and one that has a moderately forward presentation as a whole. Sound stage lovers unite! The K-812 is a winner with regard to stereo imaging. Spacial accuracy in a physical sense is phenomical. It outperforms all of the Planar Magnetics by a significant margin and does a fantastic job of recreating the soundscape as a whole.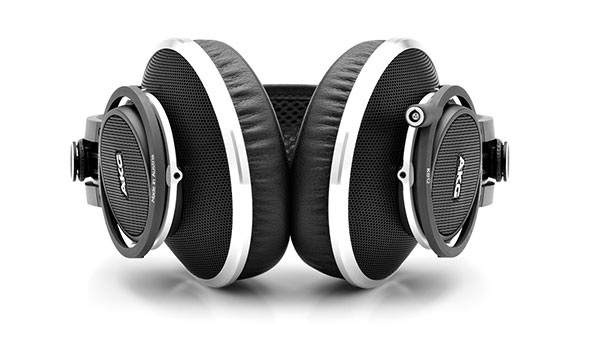 Amplification and Source Pairing
I really didn't expect this headphone to perform this well with no amplification at all. No amp needed, just grab yourself a great USB Dac or portable player and enjoy. The K-812 is highly efficient and runs immensely well off my Astell and Kern AK120 that was modified by Red Wine audio. That portable player wasn't even meant to handle much else beyond IEMs and still sounds great with the K-812 despite not having a lot of driving output power. At only 36 ohms, this headphone will run well on almost anything so look for clarity and staging qualities over output power in your source or USB Dac selection. I've been using it right out of the AK120 from Astell and Kern, the Hifiman HM901 and the Burson Conductor SL USB Dac/Amp combo. The Hifiman HM901 has a lot more power than the AK120 with a lot more options to tailor the general sound. Due to that, the bass experience has more oomph than most other portable sources. I find the Hifiman HM901 to be highly enjoyable with the K-812 with no exterior amplification needed, hell it even sounds great with the IEM AMPLIFICATION CARD installed into the HM901 and only that much nicer with the standard amplifier card. I think this pairing is generally the best meshing of a headphone and portable source that I've come across. The HM901 + the K-812 is a serious win.
The Burson Conductor is one of the few USB Dacs known for exceptional soundstage prowess and pairs extremely well with the K-812. Excellent imaging capabilities on this Burson combined with the excellent imaging on the K-812 headphone makes for a sound stage lovers paradise. This headphone is not picky and I don't own a single USB Dac, amp or portable player that sounds bad with this headphone. My $20 sansa clip sounds pretty darn great with it…now that is really saying something about how nice the K-812 plays with other toys. You'll never have to stress about proper pairing of source and amplifier with this headphone, unlike most of the other flagships from other companies. I prefer to use the Burson Conductor 1793 Dac Chip, which is a warmer presentation with more bass over the more neutral and flat response of the 9018 chip. That is purely subjective, I simply think it sounds better and more fun and engaging with this chip than any neutral or flat setup. I prefer a little bit of color to everything, but not too much.
Our Verdict
The cheaper K-712, a model that should be a downgrade to the K-812 actually beat it's big brother bloody and without mercy on the low end. Things like this shouldn't ever occur and I feel the K-812 is a vast let down. I wouldn't worry though, as mentioned early in this review AKG has been learning, listening and putting a lot of effort into their headphones lately. The K-267 portables and the K-712 are incredible headphones and raised the bar so high that a lot of Summit level audiophile headphones in that $1000 and up price range started shaking and running for cover. AKG will take a lot away from this one and correct it in the next model. For now, it's not a good headphone due to terrible treble and a lack of sonic depth and spacial imagining in a forward sense. AKG has had 5 or so years to study the HD-800 from Sennheiser and find a way to best it, sadly they fell short in a few ways and only just managed to compare in a few other qualities. It really hurts me to know that AKG failed to drastically improve the sonic imaging and depth qualities over the Sennheiser HD-800.
Everyone hoped AKG would have put more time and love into making this headphone the best $1500 and under headphone in history, but instead its more of a glorified $500 headphone with some hints of exceptional qualities that can compare to some $1000 and up models out there. The downside: The AKG K-812 costs a whopping $1499.99. With that in mind, I cannot rate this headphone an exceptional value because I think a few much cheaper headphones out there actually best it in some ways. The $299 closed back NAD HP50 is more of a portable midtier headphone, yet it is significantly more enjoyable and offers almost equal sonic depth and spacial imaging as this $1499.99 AKG K-812 does. Most shocking of all, the K-712 simply does bass a lot better. It is almost as if the designers of the K-812 didn't get to hear the K-712 during its development and after its initial release. If they had, I doubt personally that they would have allowed the K-812 to be that lean on the low end by comparison. I really enjoy the K-712, but there is no logic the K-712 having more bass as well as equal quality bass in comparison to the wallet-busting K-812. In terms of sheer quantity, responsiveness and potential the K-712 bass far outshines the K-812.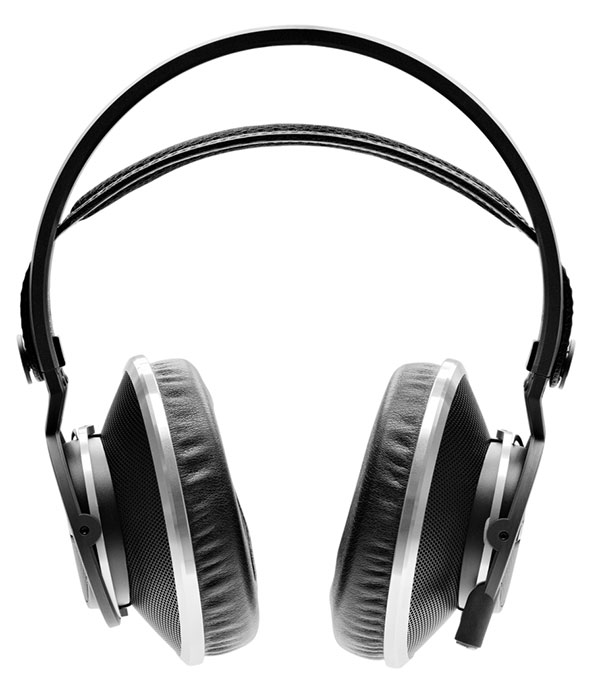 I'd originally hoped this K-812 would outperform the famous K-1000 AKG released many years ago, but it doesn't really at all best that monstrosity in any area but the low-end quantity. I'm giving this one a pass despite it not being up to par in overall clarity across the board. The K-812 is one of the only, if not THE ONLY Summit Hi-Fi Headphone that well rounded. Not the Audeze's, Hifiman's, Fostex's or Sennheisers are even remotely comparable in overall usefulness. Gamers will love this headphone, avid multimedia users, studio engineers and most audiophile nutcases like myself will appreciate what AKG tried to do and that the headphone still sounds good almost everywhere despite not being quite up to par with other $1500 or so headphones out there. If AKG tweaked this model just a little bit in certain ways, it would be my pick for the best headphone ever made in terms of value to audio quality ratio. Great in some ways, lacking in most others but generally exceptionally well rounded, comfortable and easily the least picky Hi-Fi headphone out there when it comes to amplification needs and source pairing.
Technical Specs
Headphone type open-back
Audio Frequency bandwidth 5 to 54000 Hz
Sensitivity headphones 110 dB SPL/V
Max. Input Power 300 mW
Rated Impedance 36 Ohms
Detachable cable yes
Cable Length 3 m
Earpads Replaceable yes
Foldable no