We reviewed the ES-3 in the last quarter of 2016 and I gave it a healthy 8.5. I wasn't sure what to expect as I had not reviewed Earsonics before but the sound blew me away for the price. The ES-3 is an outstanding performer with a very listener friendly tonal profile that in no way lacks in detail and articulation for the most demanding of audiophiles. For 399 euros, it is slightly understated in a flashy design but very competitive.
So naturally my excitement is more of anticipation than an initial curiosity when the ES-2 arrived on my desk and indeed it looks very familiar except for having one less BA driver and coming in at a lower 299EUR price point.
What Is The Pitch?
Earsonics have divided their IEM range into four product lines; custom, music, signature and classic. Each line has a specific target customer group and technical characteristics such as custom builds and tunable crossovers. The ES-2 is the entry level IEM of the Music category which also includes the ES-3 and the flagship S-EM9.
Target Market
This is a 2-way BA IEM (one for highs and one for lows) with a few design quirks from Earsonics to mark it out as slightly different to the traditional BA design. The pitch of the ES-2 is to appeal to the widest demographic possible (similar to the ES-3 in that respect) without losing its audiophile sensibilities. Priced at 299EUR the ES-2 is designed for those on a slightly tighter budget but still want to get a taste of what the ES-3 and S-EM9 can offer.
From the Ground Up
Much like the ES-3, the ES-2 comes with similar technical innovations at a design level. First, the dual BA design is again proprietary using the same setup but with a passive crossover and one less driver. This proprietary design covers both the acoustical chamber and tube design as well as the BA drivers themselves.
Also, these are not 'run off 'drivers but designed from the ground up by Earsonics themselves making it a relatively costly exercise due to the exclusivity of the manufacturing process. In theory, this gives Earsonics complete control of the product development process allowing them to tweak and design in parallel rather than stick a square peg in a round hole in a series of forced compromises.
Tweaks
Second, within that design, Earsonics have made two important design tweaks that they feel will give the ES-2 the same audible edge as it's bigger sibling. The first being "flexible rooms" which I take it to mean pockets for inserting the drivers to give them a wider range of build options and the second is the shortening of the tubes with diffractive acoustic chambers which Earsonics claim will offer enhanced resolution and a bigger soundstage than traditional BA designs.
Build
Vs ES-3
They are virtually identical to each other with only the number 2 on the shell of the left cup distinguishing itself from the ES-3 which has the number 3. You might find yourself in some sort of confirmation bias loop trying to convince yourself that the 3 is slightly heavier than the 2 because it has one more driver. In truth, there is but a 2g difference between both with the ES-2 weighing in at 17g and the ES-3 weighing in at 19g. Both are light, the difference is minuscule.
The key difference is in the sensitivity ratings with the ES-2 on paper being that little bit easier to drive at 26.5 ohms and 119 dB @ 1kHz 1mW compared to the ES-3 which is rated at 31.5 ohms and 116 dB @ 1kHz 1mW.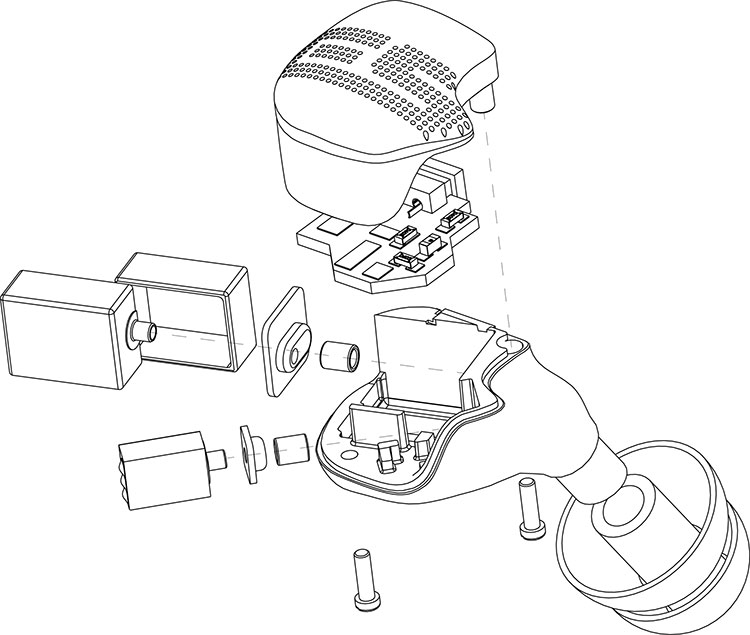 Form & Weight
This is a lightweight medium sized BA IEM built from reinforced acrylic and coated in a glossy black finish with "ES" on the right shell and "2" on the left shell. The main shell is comprised of two halves though the seal is contoured rather than deploying straight lines which presents a more attractive aesthetic. The seal is held together with 2 small and very discreet star screws (not Torque) on the base of the shell. The curves of the shell are not completely smooth and curved. There is a very slight cornering effect on the edges of the plastics but it's very minimal and too smooth to be a concern.
Nozzle
The nozzle itself is short but it is deployed in a dropped funnel from the main shell giving it a longer look and feel. If you look down the nozzle you will note how far back those dual bore tubes designs are to the tip. It is almost 0.5cm and one of the key designs that would assist in giving the BA design an enhanced soundstage delivery. It sort of reminds me a little of the Vision Ears large single bore design on their customs only much smaller in diameter.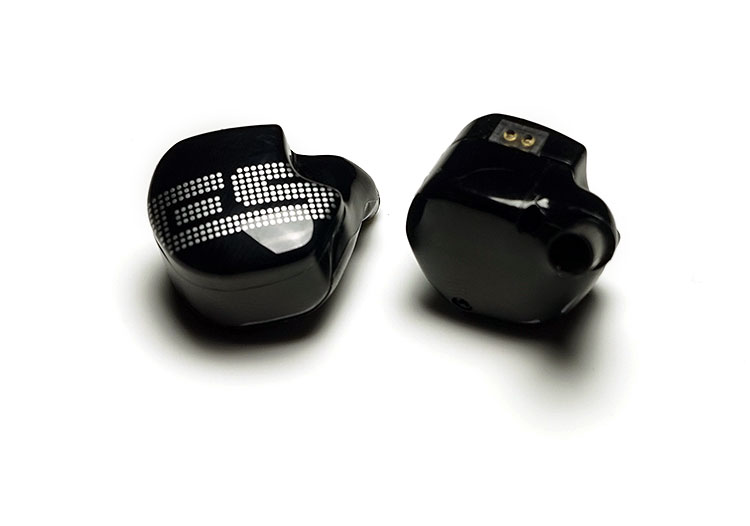 Cable & Connection
The ES-2 is terminated with a flush 2-pin socket design for over the ear wearing and comes with a fairly standard CIEM Plastics One type 130 cm copper core with twisted TPU sheath with a right-angle gold-plated 3.5mm jack. Strain relief is excellent on both the y-junction, which is fairly hefty in comparison to the rest of the cable, as well as similar strengthening on the jack.
The memory hooks are fairly stiff but manageable for hooking around the ear. The cable itself I have come across in plenty of guises down through the years with CIEM manufacturers which means it's soft, pliant, easy to work with and fairly low on microphonics. The chin strap is a basic plastic tube, it is functional but nothing special.
Comfort & Seal
Similar to ES-3
The ES-2 also has the same strange fit as the ES-3. Again, this is a good fit once you have it but acquiring the fit is unusual. The nozzle is angular in such a way that the natural position of the shells, between the pinna and outer ear, is slightly sticking out rather than sitting flush in. The seal, particularly with the foams, is fairly easy to acquire once you allow the shells to naturally flop out a bit. Once acquired, particularly with the foams, passive noise isolation is as good as the excellent ES-3 which is not surprising.
Rear Pressure
Physically the rear of the ES-2 shells does press high into the triangular foss basin and scapha (ear terminology) quite a lot which in turns create a little bit of outward pressure. That pressure keeps them rock solid but I suspect if you had a much smaller ear this pressure might be a bit awkward for longer listening periods. In short, you will feel their presence and they do not sit flush in your ear.
Using smaller tips may allow that pressure to lessen somewhat but could result in a slightly below par seal. Of course, this can be purely anecdotal given all our ears are very different but generally speaking quite a lot of IEMs I have tested have tended to push down a bit more on the lower concha and the ES-2, with its long angular stem, seems the opposite by pushing up and back.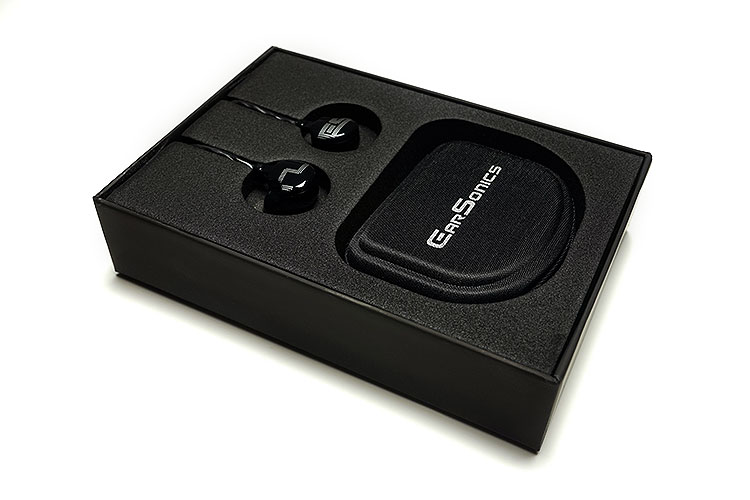 Accessories & Packaging
Packaging and accessories are the exact same as the ES-3 which means it's a little bit more competitive since it is a lower price point. The retail box is snappy, professional yet minimalistic looking and wears the Made in France logo proudly on the front sleeve. This is the same box as the ES-3 with only the detail pertaining it being the ES-2 and technical specs changing.
Housed inside there is a foam contoured tray with the nestled ES-2 driver shells to the top and case to the bottom that continues the simple but professional look. Accessories include:
4 Comply tips
4 silicon tips
1 cleaning tool
Carrying box
User manual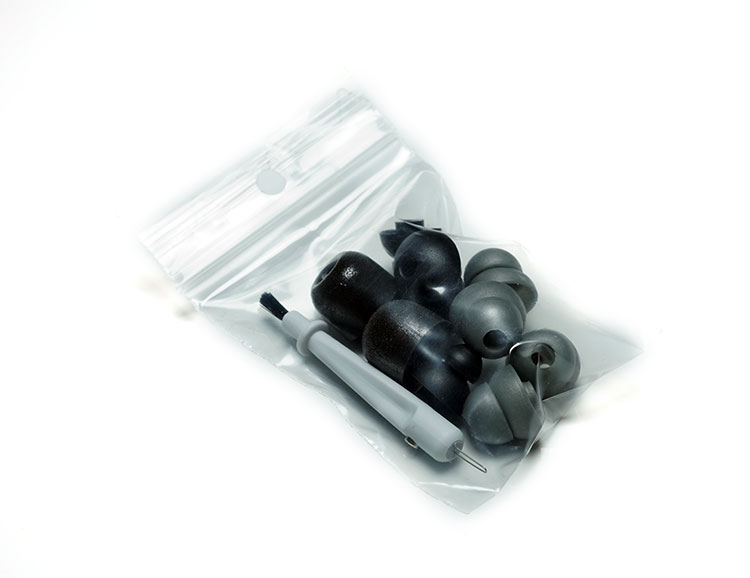 Just to prevent confusion the 4 means two sets so with the Comply Tips you get medium and large x 2, with the silicone you get dual flange in small, medium and large sets as well as one extra very large silicone single bore set of tips for what looks like a giant's ear.
The carrying box is a semi-oval slightly stiffened zipper case with the Earsonics logo on top. It is rather small and a bit underwhelming but there is just enough room to fit the ES-2 and the accessories bag inside. There is no wire mesh though to keep the accessories separate from the rest of the area so you will have to use the included plastic bag if you want to bring all the accessories with you otherwise they will all fall out once you unzip.
Sound Impressions
Tonality & Presentation
Tonally the ES-2 has a mid-bass to midrange focus in presentation with a relaxed treble extension creating a smooth but slightly attenuated response. It's almost "n" shape type response is focused heavily on a mid to upper bass elevation injecting some low-end warmth and decent impact but there is a roll off below 100Hz so you do not get that low-end rumble of the ES-3.
The extension is shelved down and lacking in air on its treble performance. There is a noticeable drop in the upper mids to presence region dulling the sound a little and a tiny peak at around 5k and once again at 12k. As a result, the presentation is forward sounding or intimate, more so than the more balanced ES-3 for vocals but it is not as open and spacious sounding. There is good width and depth on the ES-2 but lacks a bit in height with a slightly more center focused staging quality about it.
That lack of 3rd driver also means a slight loss in resolution as two drivers stretch over a wider range so yes, it is smooth sounding but it does not yield the micro detail and vividness of the ES-3 which I really enjoyed. That being said it's a very easy-going tonal signature, ultra-forgiving in that sense. Instrumental timbre is definitely focused on warm and enticing than analytical or clean/precise. Some might find this slightly analog warm sound a good match for their classic rock, neutral DAPs and husky or folksy vocals over sparse arrangements.
Bass
The ES-2 differs markedly in its bass response to the ES-3. For those looking for impact over low-end rumble, the ES-2 will suit you better. It has some roll off sub-100Hz so you won't get true low-end power like the ES-3's tuning which I found pretty spectacular and more akin to my own tastes with its more linear mid-bass. If anything, this is a more traditional BA sound, so whilst it's full sounding, and a bit warm, it's relatively quick and impactful adding a welcome element of musicality and PRaT to the ES-2 particularly for modern pop and rock.
Mids
Lower Mids
Unlike the ES-3, the lower mids are a little more boosted sounding and not quite as linear from the mid-bass upwards. It does dip a touch from the elevated mid-bass to prevent it from behind muddy sounding but it doesn't quite have the clarity and separation of the ES-3 lower mids.
Notes are a little thicker as well as sounding a little more forward on the ES-2 taking away a bit from the spaciousness and clarity of the ES-3 mids performance. On the flip side, instrumental fundamentals are rich and heavy sounding with rhythm guitar in particular showing off some pleasing body and weight.
Vocals
Vocals are further forward and thicker sounding than the ES-3 though with a softer edge and lacking a little in resolution and detail. Tonally it's pleasing rather than accurate, as well as soft and smooth rather than tight and controlled. That lack of spaciousness and energetic lower-mid performance in the ES-2 midrange can take away a little from vocal clarity. However, vocals sound natural and sibilant free with sparse arrangements. Modern R'n'B melodic composition and mixing techniques lend themselves well with the ES-2 mids characteristics with their sparser instrumental arrangements and focused vocal performances.
Upper Mids
Upper mids fall away a bit post 2k, percussion instrumental attacks are a little muted as a result. Those sensitive to sibilance and splashiness should enjoy the ES-2 more muted signature. Others who need a bit more space and air and more clarity in percussions passages should look to the ES-3 to provide that.
Treble
Treble on the Es-2 is smooth, laid-back and inoffensive. Treble roll off though is greater than on the ES-3 so comparatively speaking it lacks a bit of air and offers little less headroom. It has a few tiny peaks just beyond the presence region around 7k and once again for a touch of that "hifi" sound around 12k but it's nothing strident or sharp and it will not introduce anything splashy or sibilant. Just enough to give a perception of decent clarity and detail whilst at the same time yielding a very forgiving response.
Page 2: Matching & Comparisons