Packaged in thin glossy cardboard box, the diminutive acrylic-encased drivers didn't exactly inspire awe. True, the Klipsch S3 also has small plastic driver casings but they are giants compared to the Fidue A31s. This thing is tiny. Inside the box, there are 4 pairs of rubber/silicon tips; two of which look like they're made for virgin ears (My prostituted ears are apparently too large for them). The attractively sheathed, braided cable terminates in an angled gold-plated plug. According to the Fidue website, this model comes in four color variants: black, yellow, white and green. The unit that I received is the black variant.
Recently, with the acquisition of the Phonak PFE-232, I have grown accustomed to wearing IEMs looped around my ears. I have tried wearing the Fidue in similar fashion but have found that they aren't particular to how you wear them. Cable down or looped behind the ears, the seal is always above average – provided you can find a pair of tips that fit. From the stock package, I have chosen to use the double-flange tips as they offered the best seal.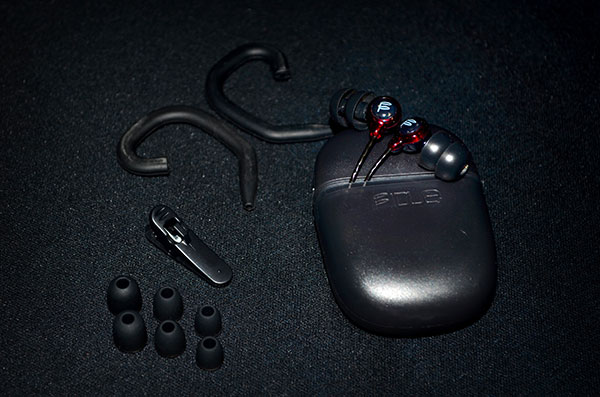 Once inserted, any adjustment or wiggling around initially left me feeling apprehensive that I may break the driver case. Over the past two weeks, I have managed to overcome that fear. Whilst not built like a tank (and I doubt if there are IEMs built like one), the Fidues aren't as fragile as I initially thought they were. Oftentimes in the past fortnight, this mite-sized featherweight have kept me wondering wherefore am I hearing the music?
So they're reasonably comfortable to wear, light weight and small; but how do they sound?
Click on next page for sound impressions…