In this feature, we review the SeekReal Dawn Pro, which is a new hybrid multi-driver in-ear monitor with a dual planar and BA driver design. It is priced at $249 currently with an SRP of $259.
Disclaimer: This is a sample that was sent to us in exchange for our honest opinion. Headfonics is an independent website with no affiliate links or status. We thank Linsoul for this opportunity.
To learn more about SeekReal gear that we have previously featured on Headfonics you can click here.
Note, that this article follows our latest scoring guidelines which you can read up on here.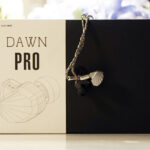 SeekReal Dawn Pro
The SeekReal Dawn Pro is a very well-designed planar IEM. Some very good upper mids and treble, a forward midrange, and a responsive bass when EQ is applied, and all in a very dense cut of metal. How can you ask for more?
Pros
Good upper mids and treble performance
Good bass response when boosted
Cons
Stock Bass experience is lacking quantity
Difficult to find the right source/amp tone to match with
My last SeekReal review was their single CNT dynamic driver Airship which sells for $179. That was the first time I had heard of any IEM from this brand and I was surprised and impressed given that the brand is a relative newcomer with an affordable price point.
The SeekReal Dawn Pro is a step in a different direction with a hybrid planar and BA driver design as opposed to dynamic. I am a fan of planar IEMs so I am expecting or hoping for an even better performance compared to the Airship.
It is also priced a little higher at $249 currently or $259 SRP though by no means the most expensive IEM launched by the company with their Proser model going for over $1k.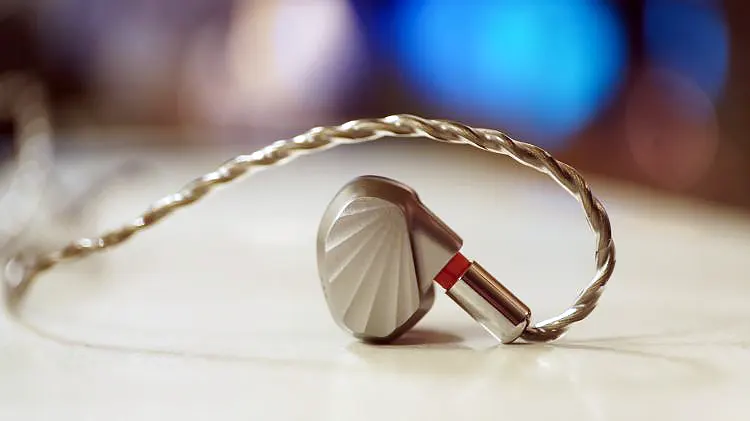 Tech Highlights
The SeekReal Dawn Pro is a hybrid multi-driver universal IEM. Inside, it has a 10mm planar driver, combined with a single Knowles Balanced armature driver.
The interior planar driver material is a PU composite resin and lithium-magnesium. The combination of the planar driver and the Knowles Balanced high driver is an attempt to even out the sound signature that would otherwise be heavily emphasized on the bass side without the BA driver above the planar.
SeekReal says that their goal was to separate the low end without causing issues in the tonal heft of the sound signature, meaning they wanted to retain the powerful bass lows and continue to allow them to feel as detached and deep as possible, without the treble and mids interfering.
The result, according to their goals, would be to replicate potent bass-oriented speakers from the HiFi world. Summed up and simplified, they wanted this IEM to sound like an expensive set of 2.1 speakers that has a reputation for excellent bass depth and separation.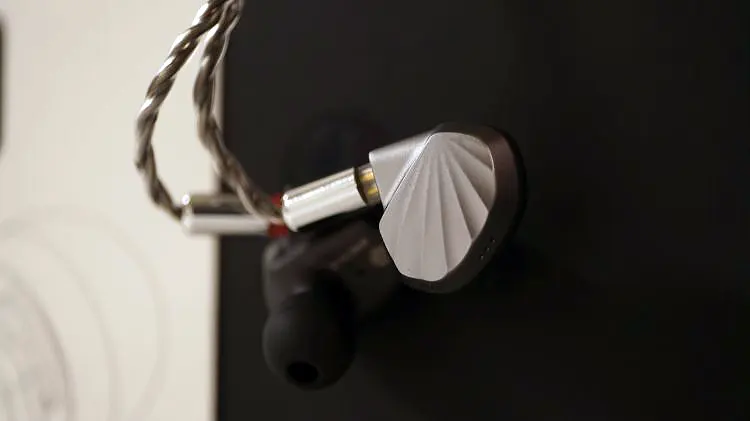 Design
The Dawn Pro housings are both stunning and have a thick, solid cut of metal. This headphone is easily one of the best builds in an IEM I've played with all year, so far. They feel like little lead weights in your hand.
The Dawn Pro is also over-the-ear loop style in fit and design, and I find the physical size of the IEM housings to be perfect.
They are not too small, which usually always feels overly loose to me. They are not large, which makes them easily flop out or require adjusting. Not in this case with this model, it remains just the right size for stability, even when in motion.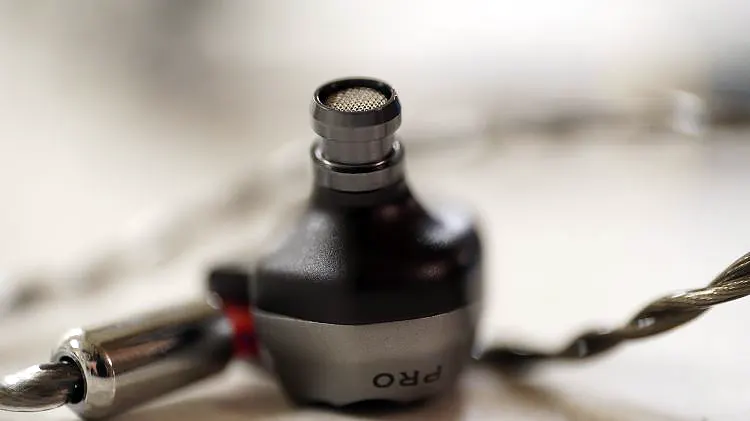 Comfort & Isolation
The Dawn Pro solidified itself as one of the most stable, if not the very most stable in my ear headphone that I've worn in the past few years. There is just something about the physical size of the shells that meshes with my ears perfectly.
A while back, I reviewed their Airship IEM, which is roughly half the size of the shells of this Dawn Pro. The Airship was very dense, and heavy, but so compact that it often got lost in my ear and ended up detaching now and then due to being so small.
The Dawn Pro doesn't have that issue with my ear fit. I journeyed through my vast inventory of IEMs, and I found only a few others that felt as nice as these Dawn Pros did in my ear.
I went for a walk, I rode as a passenger on bumpy roads, I tried to work out a bit, (lasted 10 minutes before I passed out), and the little guys stayed put no matter what I tried to do. For me, I rate them very high on the comfort scale.
The density and weight, combined with the right size, force them to stay put more than most IEMs I've played with lately.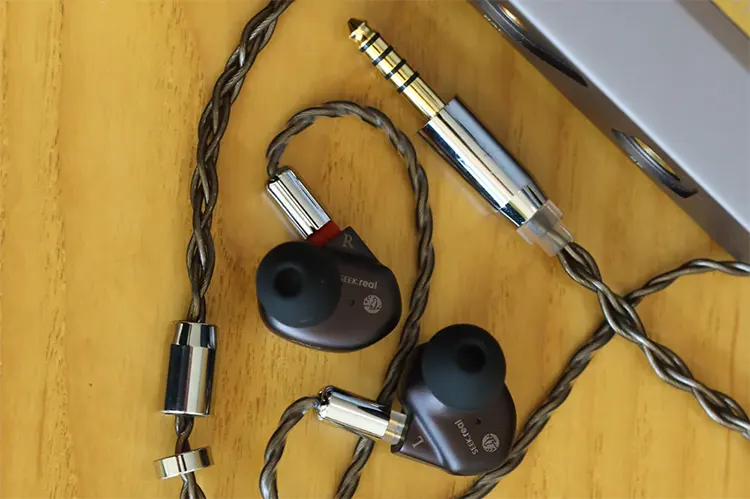 Stock Cable
The stock cable is 1.2m long and silver plated o5fN plated-single crystal copper, using a standard 2-pin connector that is common with most IEMs.
The sleeve is fantastic, thankfully the now stereotypical clear or opaque white styling, but this time a darker one. I enjoy it a lot. The braided design does have some microphonic issues when I am moving around but it isn't a big deal. Otherwise, the cable experience is very good quality, top to bottom.
The SeekReal Dawn Pro can be bought with 3 stock cable options: 4.4mm balanced, standard 3.5mm unbalanced, and 2.5mm balanced. I've opted for the larger 4.4mm balanced option so that I can use this on some of the nicer amps and sources that I have that offer me a 4.4mm output.
Also, I have some gear with a balanced XLR output and I just happened to have an XLR balanced to a female 4.4mm connector, so I plan to use that with my CEntrance HiFi-M8 V2.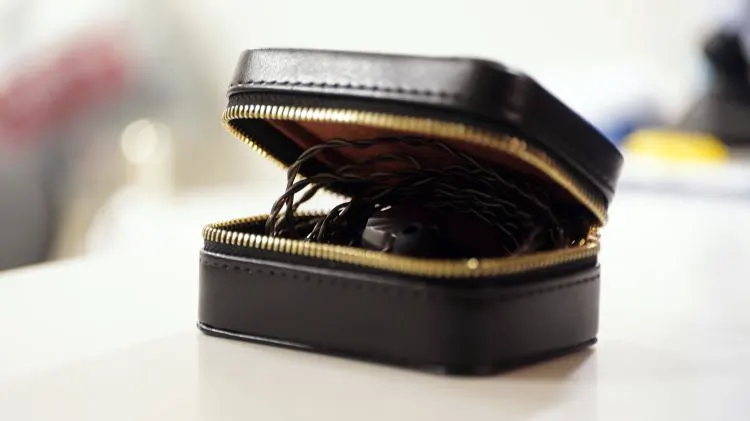 Packaging & Accessories
The Dawn Pro comes with a nice leatherette zipper case, some paperwork, and an extra set of ear tips. The box is fairly standard as well, with a cardboard-sealed wrapper around it that makes placing the wrapper back over the box extremely difficult without harming the exterior.
Not fond of that sort of thing but also not important unless you have a need to retain the original box materials in perfect shape and order.
I do really like these style cases, they are different and despite not being easily pocketable, they do offer a lot of protection and space inside for the product to rest without bunching up and harming the cable. I prefer longer-than-rounded cases like this for that specific reason.
Overall, the zipper case is just a good little case that both looks nice and feels nice in the hand. Can't ask for me these days.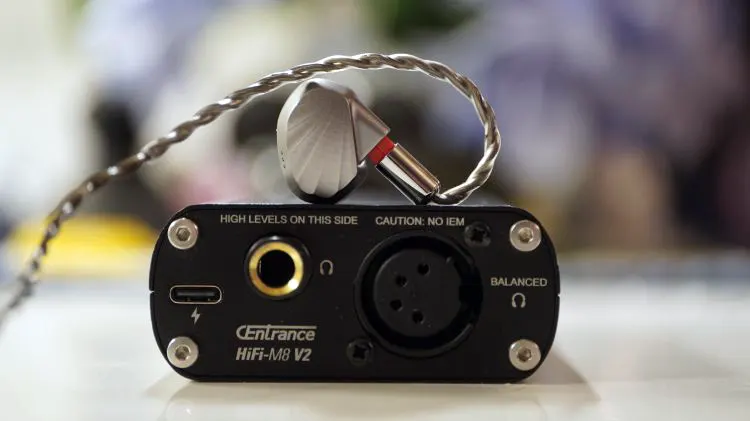 Synergy
Despite its low impedance rating, the Dawn Pro requires good power to get the best out of it. Something like my CEntrance HiFi-M8 V2 works well for this pairing. It is a true workhorse for me and comes so much in handy for my reviews.
The Dawn Pro only meshes well with its natural tone, something not warm, and not icy or cool into the clinical tier. I often call that tone "dry".
I don't consider the Dawn Pro to mesh at all with anything clinical, all my clinical tone amps have a trait of going too far into the cold treble and wince-worthy treble response, and that totally ruins the fantastic treble tone of the Dawn Pro.
The same happens with very warm amps. Too much velvet heft and tame treble will also leave you with a lacking sense and no matter how you EQ it, you'll never hear the lovely neigh-perfect upper mids and treble response the Dawn Pro has to offer. So, you need something right in the middle. That is your best bet.
A negative example of this, my Ultrasone Panther is a step too far into the clinical tier and it doesn't sound anywhere near as tonally magnificent as the HiFi-M8 V2 offers.
Click on page 2 below for sound impressions and our selected comparisons.