The ALO Audio Continental Dual Mono is a unique portable dual-New-Old Stock 6111 Vacuum Tube amplifier and Wolfson-powered DAC. It
...
The ALO Audio Rx is a second-generation single-ended portable solid-state amplifier, noted for its expansive soundstaging properties. It is priced
...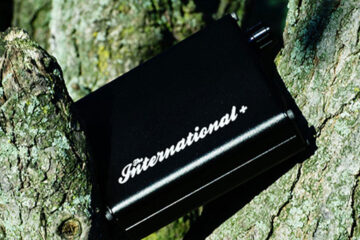 ALO Audio have been revising some of their existing product line of late with a mix of user feedback and
...
ALO Audio recently released their new balanced USB-powered DAC/AMP called the Island priced at $299 and frankly folks this is
...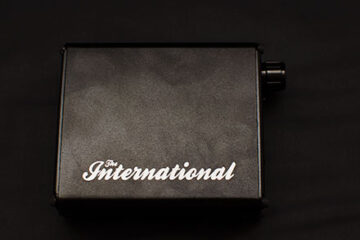 The International is the latest portable DAC and headphone amp by ALO Audio released a little earlier this year and
...
The ALO Audio Pan Am is a 3-component stackable tube amp, DAC and dedicated line conditioning power unit system. It
...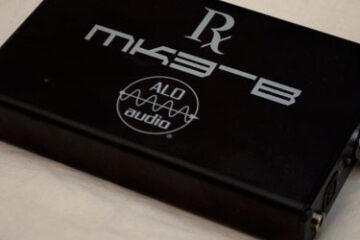 Fresh off the Continental and National Amp review along comes another highly anticipated ALO Audio amp in the shape of
...
The ALO Audio National & The Continental are a solid-state and vacuum tube-based portable amplifier respectively. They are priced at
...
The T50RP, perhaps the most modded planar headphone in the history of modding. People have gone beyond modding now and
...
The Effect Audio Centurion is the company's latest flagship IEM cable featuring an 8-wire 26AWG Gold-Plated Silver-Gold Alloy UP-OCC geometry.
...
The iFi Audio iDSD Diablo is a new dual Burr-Brown DAC portable DAC/Amp featuring up to PCM 768k, MQA, and
...
The Auris Audio HA-2SF is the successor to the original HA-SE desktop tube amplifier with up to 2W of balanced
...
The 64 Audio U18s is a high-end 18 BA driver universal monitor featuring apex filter technology, tia tubeless design, and
...
GramsAudio Cadence Silver Plus is a 22AWG 4-wire silver-plated 7N OCC Litz pure copper aftermarket monitor cable. It is priced
...
The Dan Clark Audio AEON 2 Noire planar headphones feature metallic black paint as well as a perforated ear-pad option
...
The iFi Audio Micro iDSD Signature is a transportable headphone amplifier and DAC with DSD512 and MQA decoding capability. It
...
The Schiit Audio Jotunheim 2 is a 2nd gen balanced headphone amplifier and pre-amp offering up to 6w into 32Ω
...
The JH Audio Jolene is their new flagship hybrid 4-way, 12 element in-ear monitor featuring a 2 x 2 dynamic
...
The Cambridge Audio CXN (V2) is an app compatible ROON ready high-end desktop streamer with built-in Google Chromecast. It is
...