ALO Audio have been revising some of their existing product line of late with a mix of user feedback and new technologicial developments. The '+" line, as this revisionism is now called, recently included the Rx Mk3-B+ portable amp which rolled out with enhanced battery life performance and a slightly tweaked sound signature. Now they have gone back to the original International DAC/Amp released in early 2013 with the same approach in mind resulting in the new International + AMP/DAC. The International + now boasts more modern tech such as Android and iOS capable interfacing, a micro USB connection and a lowered output impedance. Still retailing at $599, ALO have effectively replaced the older International with the plus version rather than sell it as a side by side product variant.
The Build and Features
Good build quality and materials, but nothing fancy or special. Aluminum housing all around feels weighty and solid in the hand. Directly compared to my RSA F-35 Lightning, which has slight superiority of metal work ( especially on the volume knob ), the International+ falls a bit behind what I would consider excellent build quality, but still safely resting in the pretty good tier with regard to overall quality of materials used. One thing I've noticed about ALO products in general is the surface quality and texture of the exterior chassis's, they always seem smooth, enjoyable and begging me to pet it or twirl it in my hand when it isn't being used and just happens to be sitting nearby on my desk. This model feels great with texture on its surface, some metal amps can have a funky or odd feel to them, thankfully this isn't a problem on the International+. I am not fond of the sparkly or glittery look to it, I'd have preferred a matte black approach to the exterior.
A major gripe I've encountered is the fact that they've chosen to use uncommon screws to lock each front and rear plate on the amplifier in place, making it much harder to get into the guts of the player. The odds of stripping the screws or using the the incorrect screwdriver is high for me at least. Story goes that during my recent review of the RSA F-35, I'd accidentally stripped one of the screws completely and was unable to open its rear plate to get at the battery area, I still have nightmares of this because at the time I'd had that amp on loan, now however I am a proud owner. Sadly, I can't get into the innards of the ALO International+ easily and am not willing to attempt surgical maneuvers on it just to snap pictures of the inside, I've learned my lesson. I suck with scalpel…or so my victims tell me.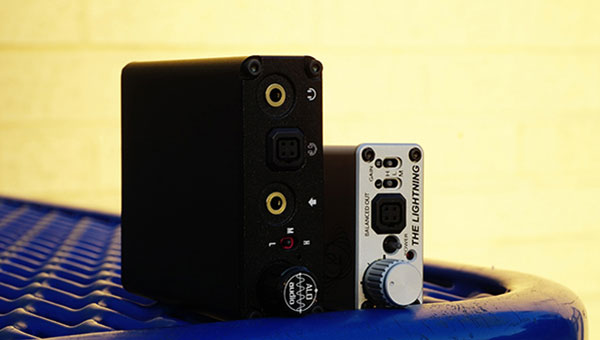 The amp feels oddly clunky in my hand at a very strange 3.37′ x 2.81′ x 1′ dimension, this is not at all pocket friendly to me. I suppose much taller people with larger pants pockets will not have so much of a problem as me. It has a wide, square girth to it that I find unappealing for portable applications. It is of course perfectly sizable enough to slip into a hooded sweatshirt pocket, or jacket pocket most of the time. I just can't see most people being able to pocket a smaller portable rig composed of this amplifier and perhaps an iBasso DX50/90 or similarly shaped portable music players with similar dimensions to the International+. Hell, I can't really fit my Sansa Clip Sport and International+ into my pants pocket without worry, jeans and similar "not" loosely fitting pants, jackets or shirts will have issues. At roughly 240grams in weight, you will feel it no matter where you try to pocket it.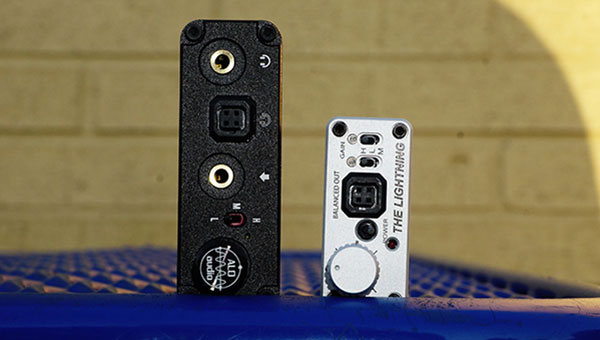 The new + upgrade dropped the impedance capability down to 1ohm, added dedicated ports on the rear for charging and data via OTG, along with the addition of being fully Android Capable. In IOS7 5th gen Apple devices, the International+ will source the digital signal and convert it via the Dac. Outside of that, the internal and external design structure remains the same. The International+ comes with three nifty rubber bands with ALO logos on each to help strap a portable rig together, a micro usb to OTG cable, a standard Micro USB-A to USB cable and finally a small USB wall outlet charger ( North American 110-240v, sorry overseas buyers with different outlets ). Battery life on the go seems to be around 13-14 hours with 320kbps play lists, roughly 1/3 less with Flac. Solid battery life for sure, it bested my F-35 and SR71B by a few hours. Not much to be said about the charger or cables, they are standard stuff and I doubt anyone is interested in detailing these items. Hopefully, there isn't a wall charger appreciation thread out there some where with some rabid fans of 110v chargers upset at me for not detailing this enough for them. " Oh my gosh, this 110v charger has the best sound quality I've ever heard and meshes so well with my rig!"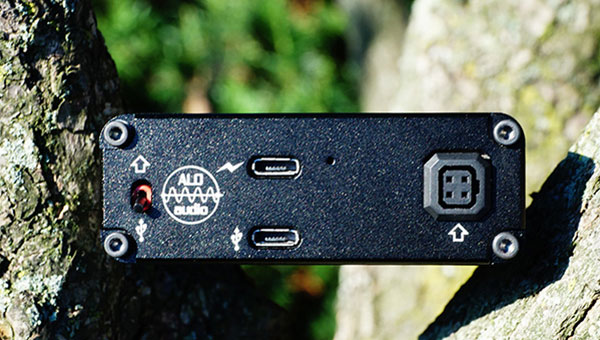 Cirrus Dac
The 24bit CS4398 is a solid Dac and new owners of the recent Astell and Kern AK100 mark II should be able to infer what the general sound signature of what the Dac portion of the International+ may sound like. Both share the CS4398, however I feel it very important to note that this Dac, at least in my opinion, does not sound as yummy as the WM8740 found in the original Astell and Kern AK120, a Dap I've spent a great deal of time comparing to other portable daps and that I've reviewed in the past. At the price range ALO set this amplifier at, I can't really complain because it pulls double duty as a good sounding Dac at home or via a laptop on the go, as well as offering a passable, pure portable amplification experience. The CS4398 via the International+ sounds a bit neutral with some bloat on the low end, but in a good way, as well as a solid and apparent brighter coloration to the treble. I felt the newer AK100 mark II to lack that hint of brightness compared to the International+, with EQ disabled the original AK120 is still the best sounding of the trio mentioned here, followed by the International+ with the newer AK100ii falling short in clarity. My trusty AK120 is still the best sounding dac of the bunch that I own outside of my Oppo HA-1, which none of this lot can compare to of course.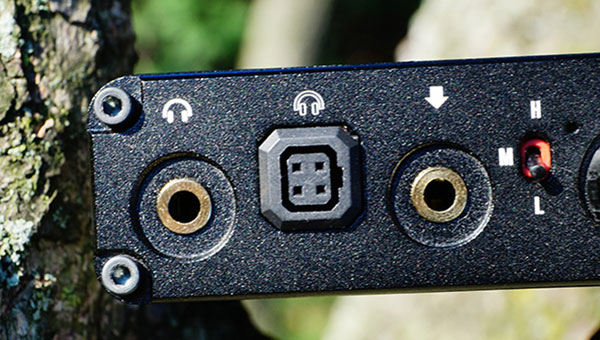 The problem is that this Dac is much better sounding than when the unit is used as a raw amplifier, which is relatively weak in my opinion. Compared to my RSA F-35, which is near 1/3 smaller, driving output is significantly weaker through the ALO International+ and the F-35 creams it with sheer power output driving ability. Here are some tech specs for the International+'s output potential:
Balanced: • 70 mW into 32 ohms • 100 mW into 50 ohms • 240 mW into 300 ohms • 120 mW into 600 ohms
Unbalanced: • 70 mW into 32 ohms • 100 mW into 50 ohms • 60 mW into 300 ohms • 30 mW into 600 ohms
As you can see, it is not really a power house per say. Here is its older brother the ALO MK3B+'s power ratings:
Balanced: RMS output power with both channels driven: 640mW into 32Ω, 630 into 50, 150 into 300 and 80mW into 600Ω
Unbalanced: 320mW into 32Ω, 220 into 50, 40 into 300 and 20mW into 600Ω
I've found that the RSA F-35 is capable of driving the likes of the Audeze LCD3, Hifiman HE-500, HE-560, Beyer T1, Audeze LCDXC and the MrSpeakers Alpha Dog exceptionally well for a portable amplifier, however the ALO International+ is just too weak to get the job done on the likes of the more inefficient Alpha Dog and HE-500 for example, both of which are powered to solidity and firm experiences in high volume in the F-35 on mid-gain, where as the ALO International+ on High gain still isn't enough to get a full, lush sound signature by comparison. This saddens me deeply.
Click here for sound impressions…