It is our annual end-of-year review and awards season for the gear we rated top for 2017. Exciting!
For us here at Headfonics, it has been an incredibly successful year with some wonderful reviews. Mike, Klaus (and Stella), and Jacqueline, all contributed some stellar articles that I know have been well-received by our readers. I just want to thank those guys for being part of the team.
I also wanted to thank you, the reader, for your feedback, comments, and questions that have kept us enjoyably busy beyond writing our impressions of gear. Without you, we would probably be doing something entirely different and very boring indeed.
Looking Back On 2017
Portability
2017 felt like the year of the DAP as well as the continued rise of streaming in terms of popular requests. I have lost count of how many DAPs this year have come out and we certainly reviewed a lot with some stand-out products such as the Cayin N3, FiiO's X5 3rd gen, and their flagship X7 Mark II.
Ibasso upped their game also with their truly excellent DX200 and we finished the year also with the marvelous HiBy Music R6. I am so pleased with the better price-to-performance ratio of Android and HiBy Music-powered digital players under $1000 and long may it continue.
In The Air
Wireless continues to mature and we had some very high-end Bluetooth and streaming devices hit the desk this year such as Flare Audio's Flares Pro BT-powered IEMs and Cayin's might desktop iDAP-6. We will see more of that in 2018 in our reviews from the likes of Chord, Project Audio, and a few others I promise you that.
Planer Power
2017 also so Audeze double down on planar tech in their iSINE range with the 10, 20, and the marvelous LCD-i4. They were not alone though. Unique Melody made a surprising and very welcome splash with their ME.1 planar IEM. I do hope to see more miniature planar tech such as these in the market for 2018.
On the full-size headphone side, I am absolutely delighted MrSpeakers and Audeze started focusing again on the mid-fi market with some top-performing headphones such as the AEON, the SINE DX, and the launch of the LCD-2 Classic.
With the arrival of the Hifiman Sundara in 2018, I do hope we can focus more on sound than price when speaking about these companies.
Diversification
Customs continued their diversification and matured remarkably so in 2017. Instead of the drive count war, we got technology diversification with companies bringing in more and more interesting ways to build monitors.
64 Audio continued to develop the Tia line with their unbelievable A18 whereas Unique Melody blew the roof off with their very unique dual-tone cable design of the Mason V3. Switches were still a thing with Lime Ears' excellent Model X and Vision Ears made an almighty bang with the truly wonderful VE8.
Perhaps the best technological innovation for 2017 was FIBAE by Custom Art. Flat impedance technology is designed to negate the problems of impedance mismatching. And it does work. I am excited to see this technology in high-end models in 2018 from Piotr and the team.
We also covered the bizarre but oh-so-wonderful SPearphone SB-7 from StereoPravda which gave us hope that boutique companies can continue to be the innovative leaders in an already saturated market.
All in all, it has been an interesting and eventful year and we expect 2018 to be no different.
Awards
Again our process remains the same as in 2016. We use a scoring system throughout the year so the awards are based on the highest overall score given at the time.
However, as in 2016, we know our writers have their personal favs so once again we have given them free rein to let us know what floats their boat for 2017, regardless of the score, in our "Writer Choice" award for 2017.
Best Open Headphone for 2017
Hifiman Susvara
Price: $6000
Link: https://www.hifiman.com
Utterly sublime-sounding planar headphones. Simply the best we have heard to date and a worthy winner of our 2017 open headphone award. If you want to hear the pinnacle of Dr. Fang's innovative nanotechnology at work then there is no finer example than the Susvara. Quibble as we might on the price but compared to its peers we tested we felt it was better sounding.
With the Susvara you get improved build quality, a vast, expansive but very accurate soundstage, and an almost electrostatic-type level of speed from top to bottom.
We loved the HE1000 V2 from last year but the coherence and balance of the Susvara are on another level. I will always have a soft spot for the HE6 but in the Susvara Hifiman have found a worthy successor. Just don't forget a very high-performing amp to get the most out of this headphone.
Full Review:
Best Closed Headphone 2017
MrSpeakers AEON
Price: $799
Link: https://www.mrspeakers.com
I am delighted that MrSpeakers choose to showcase their Flow technology at what we now define as mid-fi pricing. The race to the top has been a concern for me for a while and those with tighter budgets relatively speaking should be given the chance to sample some stellar flagship technology.
I think Dan and the team can be rightly proud of the AEON. Not only did they find a glaring gap in the planar market and take the price off the table as a distracting point of discussion they also managed to produce a really competent closed planar and pitch it successfully into that gap.
Quite a few other companies have either ignored this opportunity (sticking with open) or had initial forays with slightly disappointing results.
In a way, the AEON replaces the Dogs and Prime and what they initially set out to do which was an affordable but high performing closed circumaural planar.
I am particularly pleased that a lot of his TOTL technologies from the Ether line trickled down into the AEON as part of that process. I think a lot of people are going to enjoy these headphones because of that.
Full review: https://headfonics.com/2017/10/the-aeon-by-mrspeakers/
Best Portable Headphone 2017
Audeze SINE DX
Price: $599
Link: https://www.audeze.com
Last year Mike handed the award to the SINE, the closed-back version. The SINE DX is just as good which means it walks away with top honors in a very congested market. It is just a shame so few were made because I would have loved to have seen a lot more people get their hands on the open-back SINE DX and hear it for themselves.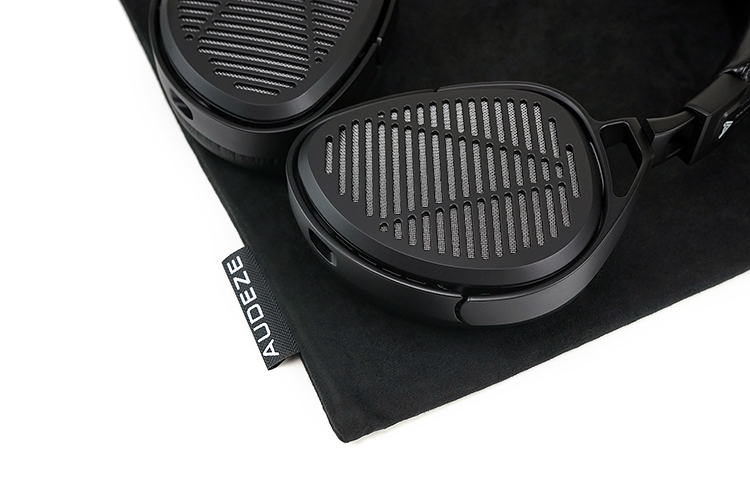 I can see why the original SINE proved to be so popular with its svelte and attractive form factor, robust build quality, and generally very easy-to-drive setup. It is probably the first Audeze headphone that I could easily envisage using on a day and daily basis despite its open-back design.
For me, this version of the SINE is relaxed, easy going, and slightly dark but with fantastic low end-power and very natural-sounding instrumental timbre. I love it with EDM believe it or not, normally I would want more top-end extension but the SINE DX is so forgiving you can't help but enjoy it.
Someday the "out of stock" status on the DX on their website will change to "order now" and we shall all be much happier for it.
Full review: https://headfonics.com/2017/08/the-sine-dx-by-audeze/
Unique Melody Mason V3
Price: $2699
Link: http://uniquemelody.co
It is not cheap at the top but the Mason V3 offers more value, talking points, and performance than any other CIEM we tested for 2017. They also made a stunning design and prove that handmade can beat 3D printing with the right skill sets.
Never has a CIEM maker come out with so many technology talking points as UM did with the Mason V3. We are talking toughened Dreamweaver shell designs, a dual-tone cable (both copper and silver 8-core) that you can swap around, a tuning acoustical filter, and shell designs that change colors at certain temperatures. Lots of cool and very useful features.
Even though we are not big believers in driver counts, Mason's 16-driver design just oozes class when it comes to performance. A musical and resolving sound with a coherent and balanced presentation, open mids, strong vocals, and a non-fatiguing top-end. What is not to like about that?
Full review: https://headfonics.com/2017/12/unique-melody-mason-v3-review/
Noble Katana Wizard Edition
Price: $1850 (metal body)
Link: https://nobleaudio.com
It has to be the Noble Katana Wizard Edition. I have heard some magical sounds, perhaps even the SPearphone SB-7 from StereoPravda has the best pure sound of them all. However, for the overall package, beautiful design and superb tonal performance the Katana Wizard Universal came out tops.
As a cleaner more neutral and balanced flagship sound the Katana Wizard Edition is going to be very hard to beat, not just this year but any year. It ticks plenty of boxes with a sound that's close to neutral with a little boost at the low end, vocals, and treble to give it a very engaging but detailed sound.
It is airy and spacious sounding, probably one of the most spacious-sounding IEMs I have heard to date. It runs the 2016 award winner, the $3000 EAMT-2C, pretty close in terms of treble extension and detail but just differing in terms of sparkle versus natural delivery.
It is the type of reference IEM that would take with me for both critical and casual listening and enjoy the heck out of both.
Full review: https://headfonics.com/2017/05/the-katana-wizard-edition-by-noble-audio/
Flare Audio Flares Pro
Price: £349
Link: https://www.flareaudio.com
In this case, welcome to the world of Flare Audio Flares Pro. Both Mike and I ran the rule over this and whilst we may have differing opinions on the wired performance the Bluetooth performance from this IEM was stellar.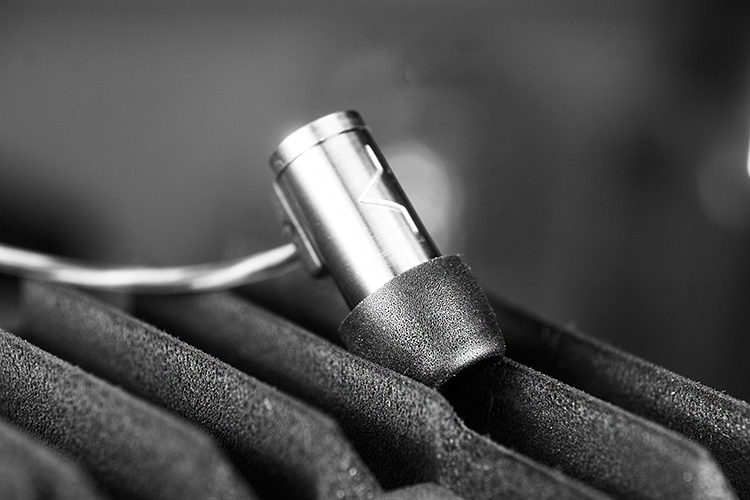 The aptX Bluetooth design is top-notch with an excellent acoustical performance that delivers clean, resolving, and very detailed audio. Certainly, it puts most BT aptX headphones and earphones that I have heard firmly in a darkened corner.
I also love it for its ease of use, balanced design, and small form factor and it does pair rather nicely with loads of genres. It will be a while before anyone else can beat the Flares Pro for Bluetooth audio.
Full review: https://headfonics.com/2017/06/the-flares-pro-by-flare-audio
Click on page below for the rest of the Awards