iBasso DX200 & HiBy Music R6
Price: R6 $649, DX200 $869
Links: https://www.hiby.com, http://www.ibasso.com
We have a tie! Both the iBasso DX200 and the HiBy Music R6 came out with the top scores for 2017 and both equally deserve it for differing reasons.
With the R6 we now have the fastest and perhaps the most modern DAP out there with an open Android platform. With the DX200 we also get excellent open Android capability but with additional amp card capability.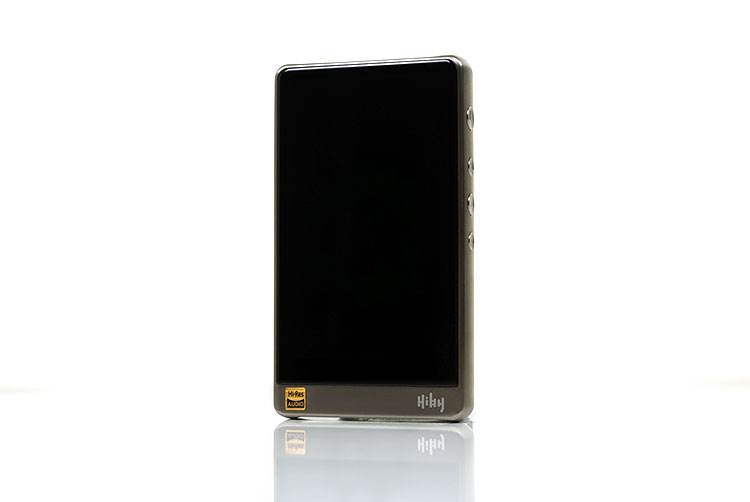 Both have an excellent value pitch with R6's BIT-perfect DTA architecture, dual ES9028Q2M, beautiful screen, and 3GB of RAM on top of a Snapdragon 425 processor.
The R6 is a truly excellent digital media player with an insane price for the features and hardware inside. I have been saying this all year and the R6 really caps off what I think is a stellar year for getting the price-to-performance ratio just right in the sub-$1000 category.
The DX200 gives us possibly the best audio performance at this price point with fantastic power as well as nuanced and well-thought-out amp cards. The DX200 DAC specs on paper are off the hook, honestly superb. The DAC chip is easily the most advanced and probably the most expensive in a DAP today.
Full Review: https://headfonics.com/2017/06/the-dx200-by-ibasso/, https://headfonics.com/2017/12/hiby-music-r6-review/
Best Portable DAC/AMP 2017
Chord Hugo 2
Price: £1,800.00
Link: https://chordelectronics.co.uk
No Contest for 2017, The Hugo 2 was a masterpiece and light years ahead of the competition for portable DAC prowess.
The Hugo 2's improved design, superior BT capability, and more enjoyable amp that delivers as both a system component but also as a bonafide transportable DAC/AMP of the highest quality.
Everything on the Hugo 2 feels 'important', there is simply nothing superfluous in its functionality. This feels more satisfying to use as a portable device than the original Hugo 1. I honestly can't think of a single transportable DAC device out on the market today that can beat the Hugo 2 for pure sound quality.
Full review: https://headfonics.com/2017/09/the-hugo-2-by-chord-electronics/
Vorzuge VorzAMPduo II
Price: $799
Link: http://vorzuge.com
It is perhaps slightly less glamorous these days to be sporting a portable analog amp with all the focus on DAPs and the likes of the Hugo 2. However, a quality portable amp can make a huge difference in both the tonality and performance of IEMs and headphones.
Nothing has changed in that regard. The original Duo won our 2013 award so roll on 2017 and the Duo II is back, better than ever and now, more importantly, very IEM friendly.
The tonality and presentation remain similar in many respects which is a joyously musical 'tube-like' solid-state performing amp with excellent resolution and a forgiving top end.
The EQduo II is simply the icing on the cake for those who want a more adventurous low-end. The noise floor though is so much better than the original making this an excellent choice for IEM users.
Such a well-built portable analog amp in 2017 will find itself more niche than the norm but for those who stack, those who have a weaker source, and those who want low noise period then the VorzAMPduo II is one heck of a portable amping choice.
Full Review: https://headfonics.com/2017/08/the-vorzampduo-ii-by-vorzuge/
Best Desktop Tube Amp 2017
Feliks Audio Euforia
Price:€1999
Link: http://feliksaudio.pl
Feliks Audio strikes again. Their Eurforia is euphorically neutral. Simple as that. The build quality is excellent and the tube selection they've chosen is fitting of the type of sound they wish to impart to the community.
The amp is neigh flawless and immensely well thought out. What impressed me the most is the treble response overall, which on very neutral amps like this tends to get hot and potent too often.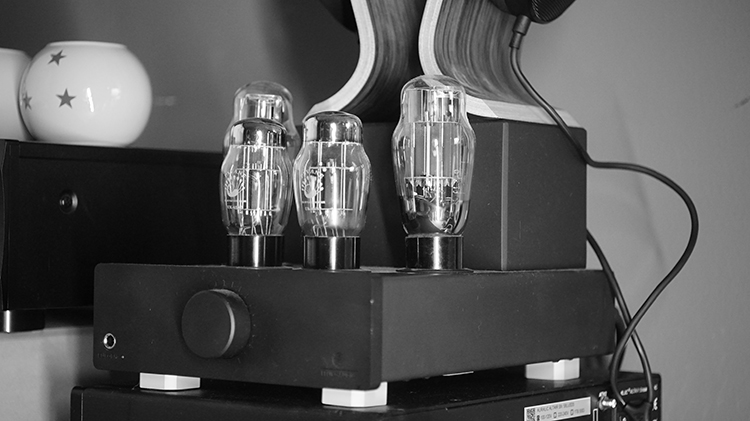 Such is not the case here with the Euforia, it remains smooth almost always. It wasn't until old and not-so-good recordings were used with equally neutral headphones that I did not enjoy the sound.
And that is no fault of the amp, but it is a real factor to consider when buying. Your tube options are wide, so do research into the sound type you might like. Make sure they are compatible with this amp's tube family and experiment. It is okay. We won't judge you.
Full Review: https://headfonics.com/2017/10/feliks-audio-euforia-review
Best Desktop Solid State Amp 2017
Cayin iHA-6
Price: $999 SRP (now $699)
Link: http://en.cayin.cn
I reviewed both the iHA-6 and iDAC-6 as a system back in August of this year and they are marvelous together but I had a very special feeling about the iHA-6 and come to the end of 2017 I have not changed my mind.
If I hunt around I can see the iHA-6 selling now for $699 and that is an absolute bargain for a very powerful and accomplished desktop headphone amp. Perhaps better value than the Gungnir, one of my all-time favorites.
This is a very refined solid-state amp with both balanced, unbalanced, high, and low impedance factoring and a host of inputs worthy of a headphone amp at a much higher price. It is not that big either and very well put together.
Most importantly it's very transparent and DAC changes are reflected in the sound which I just love. The dynamic range and power output of 7W balanced are just perfect for beefy planar cans such as the Susvara and HE6 but at the same time, it is nuanced enough to cope even with IEMs.
I have more expensive amps but the iHA-6 gets the most use on a daily basis and for a very good reason.
Full Review: https://headfonics.com/2017/08/the-idac-6-iha-6-by-cayin
Oppo Sonica DAC
Price: $799
Link: https://www.oppodigital.com
Oppo has really stolen a march here on pretty much every mid-fi DAC marker out there with the launch of the Sonica DAC and using the ES9038PRO DAC inside.
There is nothing really cheaper out there at the moment using this chipset and whilst things change quickly, being first to market should ensure Oppo should sell plenty of these stylish units before they have to do any substantial tweaks to keep the competition at bay.
This is a neutral, balanced, clean, and transparent DAC. I find the tonality is a touch smoother than older Sabre DACs, especially in its treble response, and incredibly transparent and linear sounding. It lacks coloration but stays firmly focused on detail and that means good news in terms of amp pairing flexibility and especially tube amp synergy.
The Sonica DAC is a really easy device to set up and play either via Bluetooth, network streaming or external streaming software such as Spotify.
Even the most technically adverse should be able to start a streaming service on their network and pair it with the Sonica DAC it is that easy. The benefits are immense and enjoyable also.
Full Review: https://headfonics.com/2017/05/the-sonica-dac-by-oppo
Effect Audio Thor II
Price: $399
Link: https://www.effectaudio.com
At $399 the Thor II is excellent value for what I think is a cable that simply works with a very wide range of IEMs in terms of dynamic range improvements, staging depth and imaging control and bringing out the excitement and sparkle in any treble response.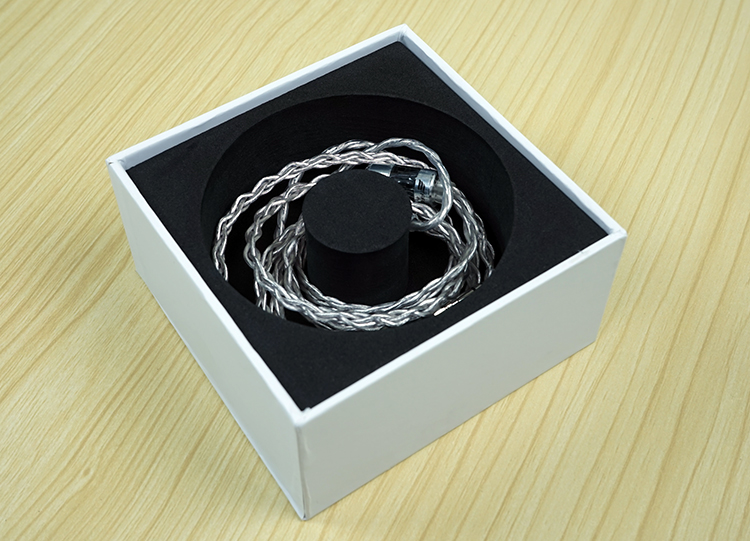 Since most CIEMs come with what I regard as a purely functional and soft-sounding cable (there are a few exceptions). The Thor II is the perfect antidote to the usual soft-sounding and slightly flat sound these cables can produce.
It is almost the perfect upgrade in that respect bringing no small measure of fun and musicality into any IEM's performance.
Full Review: https://headfonics.com/2017/09/the-thor-ii-by-effect-audio/
iFi Audio IEMatch
Price: $49.99
Link: http://ifi-audio.com
In our testing, the iEMatch was a huge improvement in everyday use. I mostly use in-ears and most of my headphones are very efficient, too. Paired with the normal headphone output of the iPhone (R.I.P.), improvements were very noticeable and highly appreciated. Almost even more so with desktop amps that feature an analog volume control, like the Objective O2.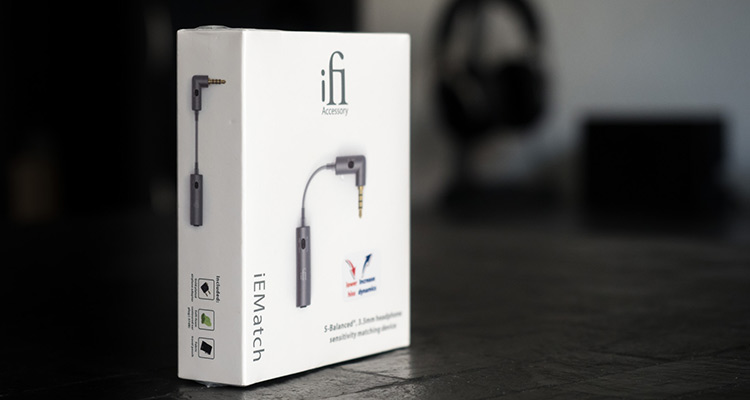 There are really no drawbacks unless your habit is to listen to music at very loud volumes and your headphones aren't very sensitive. Very demanding users might be bummed that the little iFi won't reach below 1Ω OI, but then again this will probably be easy to accept for a clean and less hissy output. Andromeda users might want to try the ultra setting for arguably better tonality.
In the end, the iEMatch is only a small gadget. A small accessory. A cheap one, considering the investments we usually bring up for this hobby. This is a dead easy recommendation and I am sure it will find a safe place in your IEM case!
Full Review: https://headfonics.com/2017/05/the-iematch-by-ifi-audio/
Writers Choice 2017 – Klaus
InEar ProPhile 8
Price: 1.298 €
Link: http://www.inear-monitoring.eu
Early this year I reviewed the InEar ProPhile 8, a universal monitor that absolutely floored me with its reference tuning. The comfort is great, thanks to the company's experience with the previous StageDiver in-ears.
Since there is no CIEM version available yet, some tip-rolling is needed to get the most out of the extremely transparent treble and accurate midrange. Once the fit is correct, the sound is nothing short of amazing.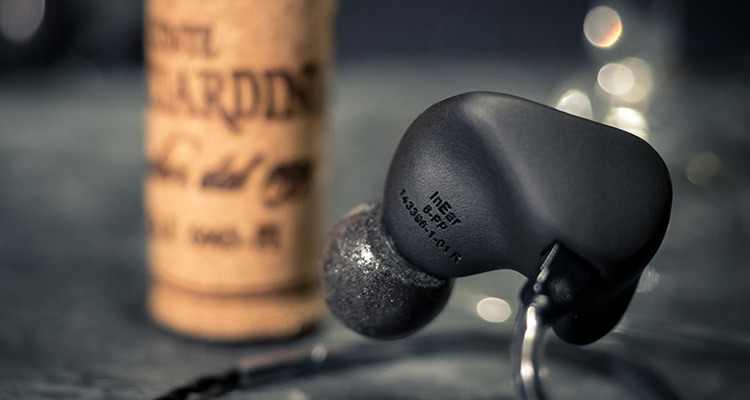 There are no tricks or patents involved in this product, just amazingly refined and carefully matched eight BA receivers in a four-way design that lives up to the highest audiophile demands.
Perhaps the lack of more attractive packaging, absence of bold marketing slogans and a less than high-end MSRP of 1298 € keep them out of international spotlights.
Nonetheless, these absolutely deserve a spot on the podium and they easily outperform all UIEMs up to the same price and much further in most cases. All in all, the ProPhile 8 have become my reference for tuning and performance, and I expect them to keep this spot for a long while.
Full Review: https://headfonics.com/2017/02/the-prophile-8-by-inear
Writers Choice 2017 – Marcus
Vision Ears VE8
Price: €2330
Link: http://vision-ears.de/
Whilst it did not get the top score this year the VE8 is perhaps my go-to IEM for just sheer enjoyment. Technically it is excellent but where it really hit the home run was the musicality and impact this 8-driver CIEM is able to deliver.
The VE8 is about as musical and engaging as you can get from a CIEM and it does a masterful job of injecting some serious PRaT into rock and metal. It is one of those rare times I caught myself tapping and nodding away whilst listening to music. It has one of those live concert-type presentations and put a seriously wonderful smile on my face.
I honestly do not think you can get a better, more natural, or live-sounding emotional experience than the VE8 right now. If you want pure reference quality there are other CIEMs out there that fit the bill, but if you need something a bit feistier then the VE8 is a worthy alternative.
And to cap it all off they are made to a very high standard and are absolutely stunning to look at.
Full Review: https://headfonics.com/2017/06/the-ve8-by-vision-ears
Writers Choice 2017 – Michael
RBH Sound HP-2
Price: $199 SRP
Link: https://rbhsound.com
If only I had been made aware of the HP-2 sooner in 2017…I'd have been using it as a primary portable for the entire duration and into the foreseeable future. We got hit with a neutral wave of portables in 2016 and 2017, so it was a stark contrast to come across a highly musical, fun, and vividly engaging set of closed-backs that really punch far above their price point.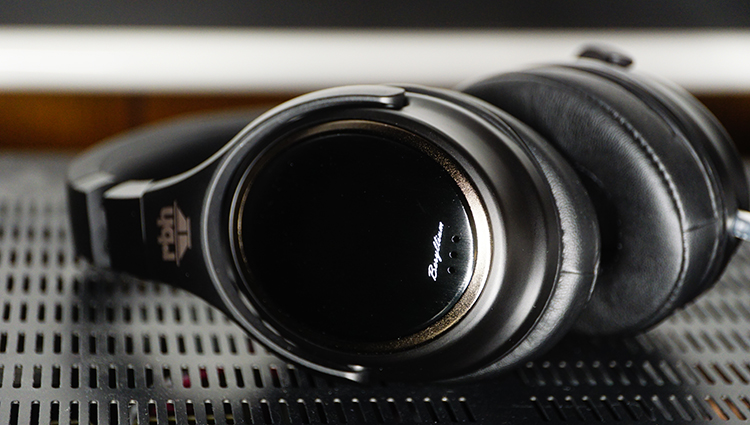 Not only are they a great deal in terms of price to performance, but they are so damned fun to use that I often have trouble shifting to another portable when I am traveling.
It is usually always with me when I am out and about and it is the one set this year that I was able to show off the most to others in public. These guys did a great job on this HP-2, a real diamond in the rough. If you are on a budget and want a very fun, clean, and responsive portable over ear, this is for you.
Not a doubt in my mind that the HP-2 is the poster child and stepping stone into Hifi audio that musicality chasers like myself have always wanted. If you are going to introduce a newbie to Hifi, this is the set you need to buy or recommend for them.
Full Review: https://headfonics.com/2017/05/the-hp-2-by-rbh-sound