Su from earmass.com in Malaysia very kindly volunteered his review on the fabby JDS Lab O2 amp which I think everyone should get a chance to try out at least once in their audiophile journey.
This is a benchmark headphone amplifier for many.. I have been reviewed a few of the headphone before with the Objective 2 amp, well, it is not the JDS Labs version anyway, it is just a local DIY'er build version.
I have detected different performance from both of the O2 amps anyway. When I first got my Objective 2 headphone amplifier from a local DIY'er, I was just feeling that every reviewers just exaggerated on the performance of the Objective 2 amp, (as the DIY'er declared that it is the same performance as the O2 amp should), I was really getting upset and disappointed with what I got from the amp, but that is until I got this review set, I was just saying 'wow!' this is a whole other level, the JDS Labs Objective 2 amp is a true O2 amp that deserves the 'Objective 2' naming.
This review is nothing related compared to the Local Objective 2 with the proper build like JDS Labs Objective 2 amp, I will just focus on the review of JDS Labs Objective 2 headphone amplifier. Before we start, I would like to say thanks to John from JDS Labs for sending me this review unit all the way to Malaysia.
There is actually tonnes of reviews on the Objective 2 amplifier. Basically it is build based on the NwAvGu recipe. All of the details and information you are able to get from the 'official' website. This is a 'transportable' amp,as its size is far larger than a regular portable amp such as the Govibe Minibox, but it has built in battery which exceeds normal transportable expectations.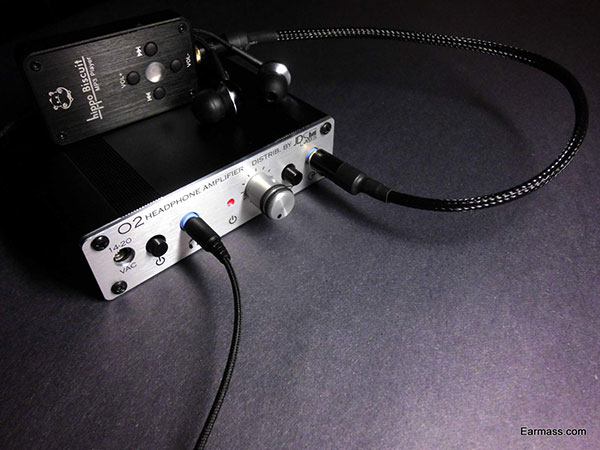 Technical Specs
• Frequency Response: +0.01, -0.01 dB (20Hz-20kHz)
• Gain: 2.5x and 6.5x
• Output Impedance: 0.5 ohm
• Volume Potentiometer Taper: 15A or 3B
• Case Dimensions: 108.50 x 80.00 29.50 x mm (excludes knobs/buttons)
• Weight: 11 oz, with batteries
Design and Build Quality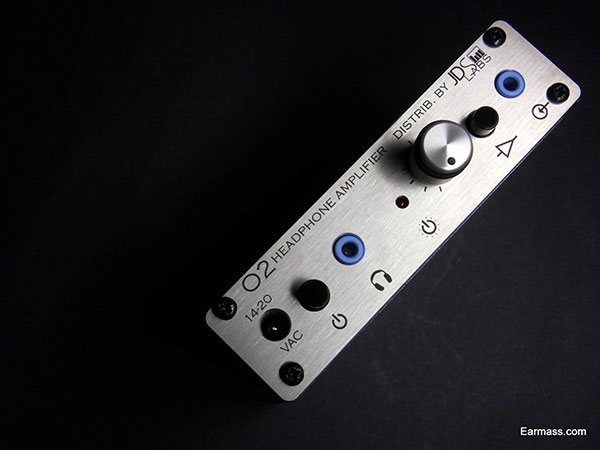 The black color version seems to have a slightly better look than the silver finish though that is not to say the silver unit is not without it's charm. It is a straight forward and easy to use amplifier with the main control and jack all in the front panel. Finishing and build quality is really satisfying.
Packaging and Accessories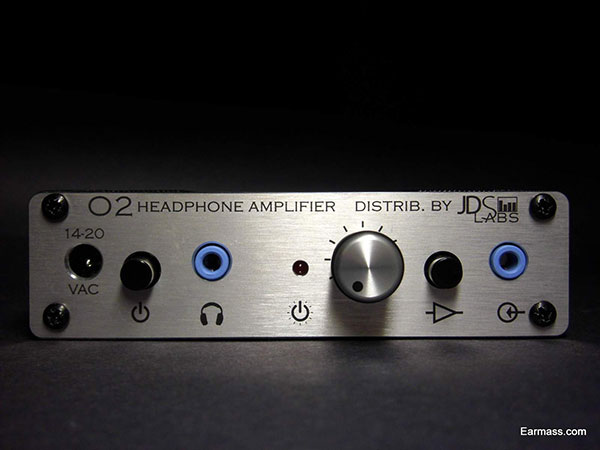 It is small and slim amp on its side profile despite its larger form factor or footprint. Surprisingly not much else comes with the amp but the amp itself.Especially the lack of an ac power adapter. I scratched my head badly to find the dedicated adapter, it need a weird adapter so please make sure you have READ the instruction before buying the adapter, you need an AC-AC adapter, not the normal AC-DC adapter.
Working Method and Pairing/Power
The 02 works through a standard IC 3.5mm jack to scouce. JDS Labs Objective 2 is battery powered as well as AC powered so you can pick and choose how to work with it.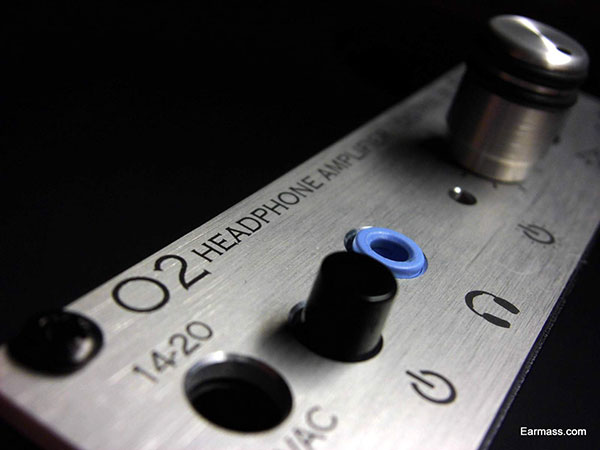 Seriously,Objective 2 paired nicely with most earphones and headphones I thrww at it. It is a neutral sounding headphone amplifier, no real 'coloration' so it is easy to pair with. But I have detected that better not to pair any 'thin sounding' earphones and headphones as the 02 is not the thickest sounding of amps in it's own right. The 02 is a reasonably powerful portable amp especially for the small and slim size. It was able to handle all of the tested earphones and headphones reaching no more than 9 O'clock in low gain mode.
Sound
We paried the 02 with a Stoner Audio UD100 through Black Octagon Bos2 3.5mm male to male cable, and tested with Creative Aurvana Live!, Shure Se425, Bowers and Wilkins P3, RHA MA350, NuForce Ne700, Yamaha Eph-100 and the Soundmagic E10.
Highs: Articulate and extensive.
Mids: I think that it is a bit(Just a bit) thin, but it is still convincing.
Lows: Punchy and deep, but lacks the fun and impact that some would prefer such as the Just Audio uHA-120 thicker musical slam.
Sound Signature: For me the Objective 2 is all about 'neutrality' and 'transparency'. I have heard more expensive headphone amplifiers, but none of them have the transparency and neutrality that JDS Labs Objective 2 provided. It is really transparent and black background with superb clarity. Detail level is very good as well.
Sound Stage: It is open and spacious sound stage with good imaging.
All Tested albums and Tracks are in Lossless formats unless otherwise stated.
Arioso – Daniel Domb and Carey Domb (Apollo)
When I first played this track with my Creative Aurvana Live!(CAL!), I was actually impressed, Wow, I have never heard sound stage this wide from my CAL!.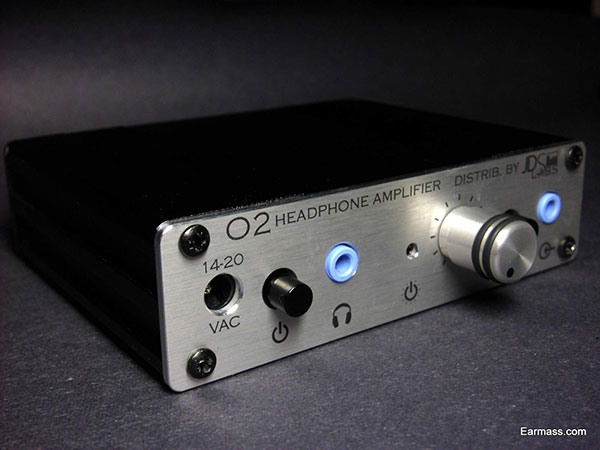 Black or White – Michael Jackson (The Ultimate Collection)
Electric guitar, checked. Bass line, checked. Vocal, checked. All with good clarity and accurate rhythm response.
When you Believe – Mariah Carey and Whitney Houston
I believe this song can be done with more expression. The vocal is strong, but lacks a little texture.
Diamonds – Rihanna (Unapologetic)
Vocal is good and the bass is tight and punchy, but lack the impact and ultimate deeper texture and extension of other amps.
Conclusion
Good : Neutral and transparent (Hard to beat), Superb Clarity, Good Detail Level, Sound stage, audio quality (no significant flaw) and can be powered up by internal 9v battery. It is a well designed amp that is very easy to pair with though watch out for pairing with notoriously thin sounding headphones – this may not be the best match.
Bad : Lacks a bit of musicality in the bass, the low frequency extension is not really satisfying if you need something that has plenty of impact. There is also no indicator for the battery and the charging.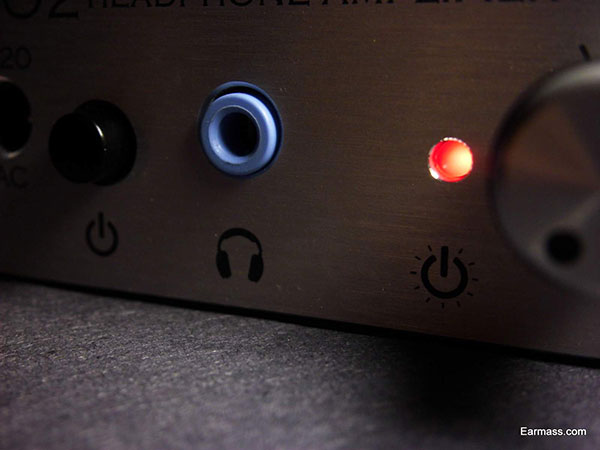 I have a lot to love for the JDS Labs Objective 2 amplifier. In fact, Objective 2 will become my benchmark amplifier for the review, as it has minimal coloration and excellent neutrality. However, I love JDS Labs CmoyBB V2.03 a bit more. The Objective 2 is a far better amplifier than the Cmoy from a technical point, it is just my personal preference that made me love the JDS Labs CmoyBB V2.03R. I have sold my CmoyBB but seriously, I am thinking of getting another one, as it provides a smooth and musical sound for me especially the Bass Boost features missing on the O2.
It is only personal preference. But speaking on a broader perspective, many will like this amp, and at this price point, I doubt that there will be another headphone amplifier that provides clarity, transparency and neutrality that Objective 2 can give. The Cmoy can't touch Objective 2 in this area. I love portable amps as they can cope better with low impedance (such as 16 and 32ohm) and high sensitivity earphone/headphones, unlike some desktop amplifiers.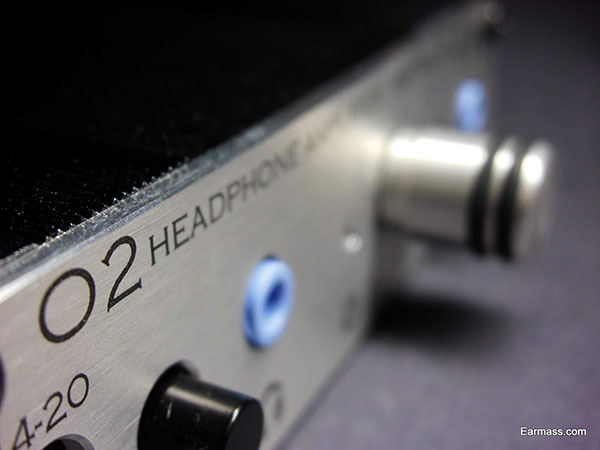 I have tried the Musical Fidelity Vcan and Vcan II, although in some point Vcan and Vcan Ii provide better scores, but when came to clarity, accuracy and neutrality, both of the big desktop amps can't really match it as well. I have no problems recommending this wonderful headphone amplifier to anyone, except those who needs more BASS impact and attack added to the music.