The following is an in-depth review of the Hilidac Audirect Beam 3 Plus which is a dongle-type DSD512 capable portable DAC and balanced headphone amplifier. It is priced at $189.99
Disclaimer: This was sent to us as a sample for our honest opinion. Headfonics is an independent website with no affiliate links or services. We thank the team at Shenzhen Audio and Hilidac for giving us this opportunity.
To read more about Audirect products previously featured on Headfonics please click here.
Note, that this article follows our latest scoring guidelines which you can read up on here.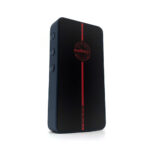 Hilidac Audirect Beam 3 Plus Review
Just shy of breaking the $200 budget, the Hilidac Audirect Beam 3 Plus offers on-the-go flexibility as well as enhanced wired technicalities which are well within expectations of a biscuit-sized dongle DAC/Amp.
Pros
Satisfying Midrange Performance
Capable Amp Stage
Easy To Understand Interface
Cons
Dampened Treble
Lacking a carry case
The number of dongle DAC/Amp enthusiasts has continually grown thanks to the portability and value it offers which is usually at a greater impact than what DAPs and separate setups have.
And at the same time, this market segment is also increasingly getting competitive and creative with manufacturers pulling tech from full-size counterparts and squeezing it into the realm of pocketable.
So, as the natural step up from the Beam 3 Pro which is a USB dongle only, the Beam 3 Plus is set to be the current forerunner in Hilidac's portfolio in both features and size. It's interesting to see if the longtime producer of dongles is ready to break the mold.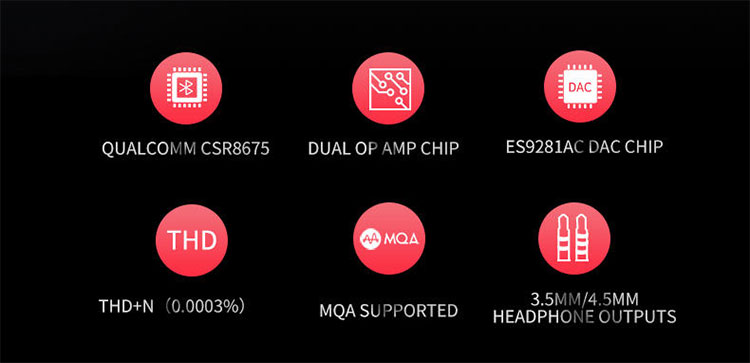 Tech Highlights
What allows the Beam 3 Plus to be an MQA renderer is the appointed DAC chip from ESS, the ES9281AC. This is a low-power chip that grants the final unfold of master quality files and is capable of decoding 32bit/768kHz PCM and DSD512.
Its Bluetooth module is a Qualcomm CSR8675 and handles most of the available codecs of today. And coming with a 1,200mAh battery, it is intended to be the perfect companion for going outside.
There are two versions available for the Beam 3 Plus, a standard single-ended only and a balanced version that comes with an additional 4.4mm socket aside from the standard 3.5mm. Three gain settings and a pair of opamps are installed in the amp stage allowing for greater compatibility with a wide variety of gears.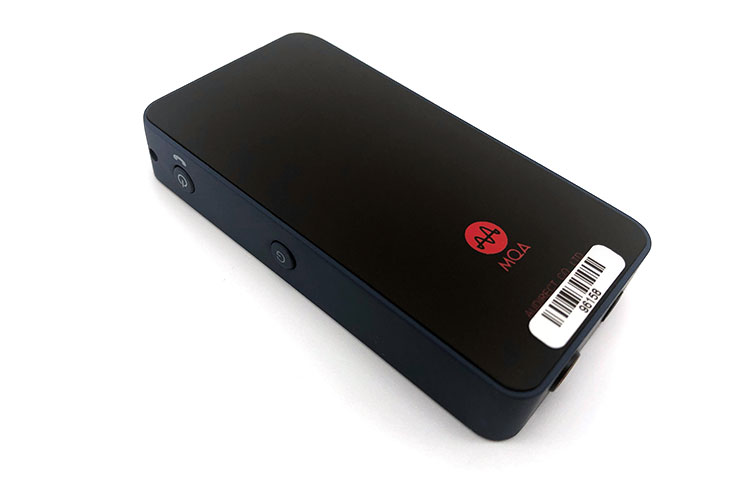 Design
Earning the 'plus' to its name, the Beam 3 Plus is not just bigger but also more feature-packed in every way than the rest of Hilidac's lineup. But not quite forgetting that a good product needs a good presentation, the chassis featured here is a dense three-piece sandwich assembly with no visible screws sharing similar design language to our earlier reviewed Beam 3 Pro.
While the blue seen here is matte, looking online, there seems to be a metal and glass black variant of the Beam 3 Plus. It uses the same red stripe down the middle which pulls back the unit's characteristics to be more casual.
With the size of the Beam 3 Plus, a screen would have been nice but users will have to settle with the provided three led indicators spread across the middle of the device. While unlabeled, the three indicators are still well assigned.
I don't know if the incremental protrusion of the media buttons on the left side is intentional but the volume up is the shortest while the third button is the tallest. On top, there is a shiny red switch which is a bit of an odd touch when matched with the matte exterior of the Beam 3 Plus but it is notably crisp and satisfying to use.
I/O
Those looking to use the Beam 3 Plus wired to mobile phones or laptops with USB-C output will feel right at home. When out and about, aside from taking calls from the included microphone, the Bluetooth receiver can handle SBC, AAC, aptX HD, LDAC, and more making it flexible in both wired and wireless scenarios.
To interface audio gears, simply connect to either the 3.5mm single-ended or to the balanced 4.4mm jack. The Beam 3 Plus in SE can output up to 122mW in 32-ohm loads, while for balanced, it can reach 230mW.
Control
Without a screen to notify regarding the status and current settings of the device, the first thing to do before selecting between wired and wireless mode is to memorize what the three light indicators and their different colors mean.
When wired, connecting the unit to the source will turn it on which will then light up the gain and audio indicator to refresh its last setting. When no audio is detected, the unit will sleep and will take a split-second fade in when a song is finally played.
Pressing the power button will initiate the same start-up sequence when on Bluetooth mode with the difference that the audio indicator led will instead flash blue to indicate it is ready to pair. But, when a known device is found, it will automatically connect and be ready to use.
For playback, the audio indicator can change colors depending on the sample rate and file it is playing having reserved colors for PCM, DoP, DSD, MQA, and Bluetooth protocols as well. The media controls at the side of the unit seamlessly integrate into the source device but changing the volume is quite slow since it doubles as a skip button.
Packaging & Accessories
Guarding the sizable dongle inside, the thick two-piece box of the Beam 3 Plus is not just effective but also smart-looking. It is lined in a textured material printed with an Audirect logo that is softly reflective.
Inside, after taking out the user manual translated into four different languages including Chinese and English, the Beam 3 Plus is sitting ready. Enthusiastic owners may proceed using the dongle as is having charged batteries from the factory but a couple of accessories await further underneath.
A nicely finished short gold-plated USB-C cable for wired OTG listening is provided along with a USB-A adaptor for PC or Laptop users. While more than enough for some, it is lacking a case or clip for easier transportability.
Sound Impressions
Summary
Matching the casual look of the Beam 3 Plus, its sound is not as rigid and clinical as other competitors with its leaning towards a smoother and warmer personality. Hilidac however does balance this attribute with enough subtlety such that no particular part of the song is overly emphasized or pulled.
Although at times, there is a notable lack of air and definition in the edges of finer images which registers a less composed but still agreeable touch. With this, instruments that have an attacking character such as trumpets get controlled and set in place.
Timbre
The Beam 3 Plus takes deep rolling reverberations of the lower region and pulls it up to a satisfyingly slow and gentle rumble that delineates twangs and kicks. It extends to the marginally accentuated mid-bass that while generally clean and detailed has a tendency to lose composure and may sound heavy on a busier mix as a result of having a rounded quality.
For instruments, the finer elements of a piano are well kept especially on calmer songs but with guitars, there is a particular muting in the air when reaching for the upper mid-region. Vocals on the other hand have a sweetness in attack as it also registers a stronger power and girth which replaces breathiness with a more formed vibrato.
Complementing the rest of the frequency response, the treble is not fighting for attention as it develops a mature personality of keeping a cozy but easily seen vibrancy whenever necessary. Tambourine and electric guitars maintain their original tightness but won't pull you away having a bit of blunted texture on the extremes.
Soundstage & Dynamics
With a wider than tall soundscape, the Beam 3 Plus still manages to create enough stage width for great directionality and placement finally hitting a wall closer than what I expected. This is slightly concerning the energy of the bass and midrange being higher when compared to the treble.
Layering is more than enough but could be improved to better isolate quieter images on faster tracks. Dynamics is also handled well with fast swings in loudness adapted with reliability.
Bluetooth
First testing the range of the Bluetooth receiver, 8 meters behind 1 wall seems to be the safe maximum distance before the signal drops significantly in quality. Pushing it to 9 meters, the intermittent signal starts to kick in.
Now to talk about sound, expect the same signature even when using the Beam 3 Plus in wireless mode.
Although, there is a notable difference in the now slightly relaxed bass region which remained rounded but now plays more evenly while a bit held back in sub-bass. But where I'm hearing the most change in quality is the coarser definition in the vocals which detracts a bit to the pleasant midrange achieved when connected wired.
Trumpets and the rest of the treble are still well-mannered with the staging losing only a bit in width. Finding an image placed in a busy track is equally performing but not as tight in layering.
MQA
As an MQA renderer, the Beam 3 Plus first needs to be connected to a source that handles MQA decoding. With a properly configured setup, the audio indicator immediately lit up to magenta indicating that the unit is now doing the final unfold.
While not too different in resolution, a distinct scale-up of the headspace and room feedback was detected when listening to ballads and acoustic tracks. Stringed instruments such as cello revealed a more chiseled performance.