The Hidizs H2 is an affordable wireless portable DAC and amplifier featuring BT5.0, LDAC decoding, and NFC pairing. It is priced at $49.99
Disclaimer: The Hidizs H2 sent to us is a sample in exchange for our honest opinion. We thank the team at Hidizs for giving us this opportunity.
To read more about Hidizs products we reviewed on Headfonics click here.
Note, this two-page review follows our new scoring guidelines for 2021 which you can read up on here.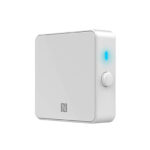 Hidizs H2
The Hidizs H2 is a rather unique device for a particular need that turns out to be one of the most versatile pieces of hardware I have. The small size and all the abilities it has, make it a high-value item in my opinion and quite a bargain for what Hidizs is asking and for all this device does.
Product Introduction
Who says good things don't come in small packages. Of course, they do and there are many good examples of electronic devices in particular which are very small but do lots and do them well. People love small tech and so do I.
The Hidizs H2 is such a device that measures a mere 32mm, by 32mm, by 10mm and regardless of its small size, it claims to do a lot. The Hidizs H2 is a lossless Bluetooth receiver-transmitter dongle with a headphone amplifier with a built-in microphone and an internal rechargeable battery so you could go portable.
Tech Highlights
Qualcomm CSR8675
The Hidizs H2 uses some off-the-shelf parts with known good quality to keep the price low but performance up. At the heart of the device is a Qualcomm CSR8675 SOC 5.0 Bluetooth chip which is an embedded flash solution Bluetooth audio chip. In actuality, it's an upscale TWS chip.
Qualcomm labels this chip as a premium tier VFBGA/WLCSP package with a built-in 24bit DAC and a clock generator, embedded RAM, Melo audio processing, ADK software support, programmable DSP, and lots of other features while retaining a power draw rating low enough to run for hours on a small battery.
The Hidizs H2 has NFC one-touch pairing and it can also be paired to 2 devices with dual auto-reconnect and it uses a single button for pairing. It also has a built-in multiple platform USB DAC.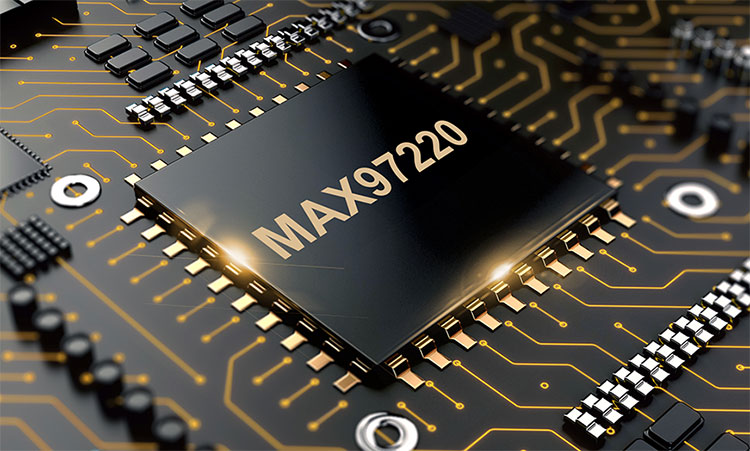 MAX97220 Amp
Another one of the off-the-shelf quality parts used inside the Hidizs H2 and selected for mating well with the CSR8675 chip is a 16 pin MAX97220 amplifier which is a differential input Direct Drive headphone amplifier with a double capability of also being able to act as a line-level drive.
Both these chips work off a 5-volt power source input and this was one of the reasons these 2 chips were mated since they can then run off a single power source. For the 5 volt input the MAX97220 requires, it's able to produce 130mw of power. However, for some reason, the Hidizs rates the H2 at only 8mW at 32 ohms.
That might not sound like much but, it seems underrated in listening tests and it sounds like it can overpower most phones and even some budget DAPs. Of course, I would not use this device with large headphones that are hard to drive. The amount of power available is sufficient for most IEMs and I would probably stick to IEMs rated at 32 ohms or less.
HRAW
Hi-Res audio or HRA is a standard set by CEA which is the Consumer Electronics Association and by JAS which is the Japan Audio Society. All things audio with a Hi-Res audio sticker must pass their guidelines and standards.
However, there is another rating that is used for Bluetooth devices, and that one is called HRAW or Hi-Res Audio Wireless which is a subset of HRA. One of the standards a device must surpass is a better than 96 kHz digital resolution through Bluetooth and the Hidizs H2 earns both stickers and wears them proudly.
The Hidizs H2 is capable of 24-bit audio through the DAC feature but all Bluetooth codecs cap off at 16 bit with a variation of 328 kbps to 1200 on UAT and 990 kbps on LDAC at anywhere from 44.1khz to 192khz.
UAT + LDAC
The Hidizs H2 is capable of decoding and synchronizing with most Bluetooth codecs out there and then some because it can decode some which you know but also one you might not know about yet which is called UAT. The abbreviation stands for Ultra Audio Transmission.
UAT is a HiBy exclusive codec based on DCT but claims to outperform all other previous codecs with specifications like an up to 16 bit 192 kHz sampling frequency and a 1.2 Mbps bit rate but for now only works with HiBy gear far as I know. It would be nice to see this tech go universal because it is the closest to rival FLAC quality.
The more commonly known LDAC which was originally released by Sony is also ready to go. The usual APT, SBC, and AAC play well with the Hidizs H2 but there's also APTx HD and the LL variation on top of regular APTx. Is there a codec type out there that the H2 cannot handle? I doubt you will find it hard to pair this device.
The control protocols are AVRCP and SPP with call protocols HFP, HFP 1.5 and 1.7, HSP, and CVC. The communication protocols are BLE and GATT.
CVC 8.0
The Hidizs H2 uses a dual microphone system with the 8th generation CVC noise canceling with Wideband speech which is just a fancy way of saying a fairly decent microphone.
I did get to use this microphone a few times at least and I did notice that the sound quality is fairly good but it will not pick up your voice much if you have it in your pocket obviously or away from your face and it performed best when you clipped it near your mouth and not at the waist level or spoke directly into it. The microphone inlet is very small.
Design
The small format shell of the Hidizs H2 fits anywhere including the smallest of pockets so now you finally have a use for that small jean pocket on the right side. This little guy is smaller than my previously owned FiiO E6 but equipped with high-quality BT codecs as a bonus.
The one-piece German Makrolon resin housing comes in black and white and measures only 32mm x 32mmx 10mm and comes in at a not-so-heavy 12 grams. It is quite small and light for a Bluetooth device with so many codec capabilities and on top of that with the ability to power headphones or an analog line drive.
Controls
3 Button Control
Besides having the single pairing button, the Hidizs H2 volume control has multiple functions, not just volume control. The volume buttons become an auxiliary control once paired to a device like an Android phone and can be used to change tracks, play, and pause tracks.
The single button is used to pair the device also turns the unit on and off. You could also pick up or hang up phone calls.
This device also has voice prompts according to the owner's manual but honestly, I never got to use them and rarely use them on my phone either but it is good to know the feature is there.
HiBy Blue
You gain lots of control over the Hidizs H2 with an app called HiBy Blue which you could download for free and install on either Android or Apple products. I am fairly sure this app can connect with devices made by Hidizs and of course, Hiby. But I think it can connect to other devices as well.
Besides firmware updates, you could also find out what version you are currently on for reference. You could shut off the LED and go dark, power off, disconnect and, it even has a find feature. As of the time of writing, I could not find any firmware updates, however.
The app does have an equalizer but you could only use it with codecs of 44 kHz bitrates or below. It sort of forces you to go puritan if the bit rate is set high and assumes that is good enough fidelity.
Battery Performance
Battery life was not too bad. The battery is listed as 160mAh but the type is not specified. The specification lists a duration time of use of 7 hours and a charge time of 1.5 hours and I got just about that. Of course, if you like high volume and use the higher bit rate codecs plus high impedance power-hungry IEMs then that time will go down somewhat.
A 2 amp 5-volt charger is recommended and it's what I used and the unit charged fully and at the specified amount of time every time. There is no mention of wireless charging.
Functionality
I tried every trick that the Hidizs H2 claims to be able to pull off. I tried using it like a line drive DAC wirelessly and USB wired plus of course, with all types of headphones driven by the 3.5mm plug.
You could transmit a Bluetooth audio signal to the H2 and the output can be used not only for headphones but it does well as a line drive device and since it is portable, you could use it not only at home but you could use it in a car as well equipped with an auxiliary input or in that sense use it to drive any analog device with an auxiliary input.
The Hidizs H2 can also act as a standalone USB DAC dongle by simply connecting a source to the USB port and the headphone out to a line-level input. It worked out well for me on PC but not so much on my phone.
If you want to use the H2 using the supplied dual male USB-C wire with the phone then you need to download HiBy music and use that app according to the manual.
However, the setup was unsuccessful for me, and for some reason, I could not get it to work and eventually gave up. The manual says that in that type of use compatibility is not guaranteed and at least they are honest about it.
One major thing I did like far as flexibility is concerned about the H2 is its ability to work fine on multiple platforms and is quite comfortable with Android, Apple, or PC for most uses and just that one function gave me issues but never any using Bluetooth.
Accessories
The Hidizs H2 comes with some basic accessories but some necessary ones starting with a small USB-C to USB-C plus a full-size USB wire so you could transmit from the H2 to and from an Android phone. Both wires can be used to charge the main unit and for the DAC feature.
I like the fact that you also get a custom clip for the device. You get the owner's manual, an authentication card, and another card with some basic Hidizs information.
I am unsure if every unit will get a 10% off coupon from Hidizs but I got one inside the box with a code so later on, I will explore where I could give that coupon some use or perhaps gift it to someone.
The contents all come well protected inside a black box with a list of specifications at the rear and all the contents come inside molded foam blocks so you could probably play football with the box and not damage the contents.
Click on page 2 below for sound impressions and wireless performance