Genres: Rock / Progressive Rock / Progressive metal
Members: Abby – Vox/Keys/Chapman Stick, Eric – Synth/Keys, Mico – Guitars, Lester – Drums
Album Release date: June 11th, 2011
Publishing Label: Fuseboxx
Produced by: Eric Tubon, Abby Cluatario & Fuseboxx
Recorded at: Ybba's Hive
Photo credits: Daphne Oliveros
Prog rock OPM artists, Fuseboxx are back after a 5 year hiatus with their second album entitled Animated, released June 11, 2011.
Now good prog rock is very hard to find these days and I am ultra picky when it comes to local artists in the OPM scene (for our foreign viewers, OPM stands for Original Pinoy Music). I often find that many so called popular bands outside of a select few are either too limited, generic or clones of US college frat and as such have little to offer in the way of deep yet tight melodic construction so evident in many of the bigger global bands. A few do it well though such as Wolfgang, Slapshock and Kitchie Nadal to name but a few though in my opinion you have to hit the underground to find the good stuff on a consistent basis and then the production budget is just not there to capture the sound as well as can be hoped.
Now enter Fuseboxx.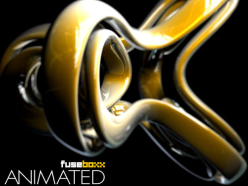 I managed to grab a snippet of their latest lead single of the new album, Animated and was immediately hooked. Here is an unsigned band, who have gone out there and possibly produced in my mind a contender for album of the year in the Philippines on their own steam. This is such a rich and diverse album that it is hard not to do a double take to make sure they did not have a big label backing.
Kudos to these guys for producing such a beautifully layered album that displays a wonderful understanding of the craft of song writing.
Anyone who remembers the glory AOR and prog days of the late 80's and early 90's should check out this album. Shades of AOR giants Dare (my old favs with Darren Wharton of ex-Thin Lizzy), combined with Marillion type quirkiness and deft keyboard layers that give it that rich thick sound. Not to mention at times I hear that wonderful 80's West coast synth and Finnish Gothic tones that I now look for in the likes of Brother Firetribe and Within Temptation. You can't box these guys, this album won't date – much of the better rock over the ages never does.
What impresses me so much about this second album is the elevation in atmosphere. The whole album is dripping in emotion – both strong and tender. Now don't get me wrong, this is not an album of outright pomp, the underlying rock etiquette is very strong and at times the switch from the off-beat keyboard instrumentals into the more structured guitar sections really work fantastically well and can serve as a timely reminder of how close prog rock is to traditional metal.
You can tell the guys have worked a long time together also having formed almost 10 years ago (though with a few personnel changes). There is a certain telepathy between Abby, Mico, Lester and Eric. Nothing feels out of place, loose or unrefined – the guys really do compliment each other. The interlude and change up in track number 5, Columns, is a the perfect example of the originality and musicianship of a band at the height of their creative powers.
I have to pay special mention to the fact that whilst the album is mixed language, in both English and Tagalog, there is not a single time that I felt alienated by being fluent in one and hopeless in the other. This has only happened to me one other time with Swedish Indie artists, Kent, where in fact I preferred the strength of conviction when they did not sing in English. Sometimes singing in your mother tongue can really soar over a second language. Lead singer, Abby has had a strong singing background previously and this confidence in her vocal works ensures she is not lost in the big sound being conveyed on Animated.
Of course prog rock is not prog rock without some big instrumentals and with songs like the title track of the album, Animated, I think these guys nailed the essence of progressive rock without getting too carried away and loosing focus. It is surprising that Pagbalik is the lead single because with songs like Reflections and No Glory I actually thought these had much stronger and have more immediate crossover appeal. But such is the strength of this album, that to release a lead single knowing you have some cracking ones coming up is an indication of the confidence inherent in this very mature offering.
The consistency from the opening Overture to the beautiful choir-like ending of the last track, Araw is top notch. There are no album fillers here guys. Personal highlights for me are No Glory, Columns, Animated, Araw and Pagbalik.
I cant believe this is only their second album though, I sure hope they don't leave it too long for the next one!
You can grab this album through ordering online at: