Sound Impressions
Tonality & Presentation
Normally I talk about amp noise in our matching section but this has to be worth kicking off our sound impressions because it is the first thing you will notice when you use the M7, especially with sensitive IEMs like the Andromeda and Shure's SE846.
Black Background
In short, this is very quiet DAP, possibly the lowest noise floor on any FiiO DAP to date. I am going to presume this is an evolution of moving away from their traditional opamp based analog designs to the new integrated digital amp and LPF filter stage inside the M7.
Analog designs will always have a level of noise that is often filtered through implementation such mute relays, absurdly high output impedance, low gain settings or less sensitive gear. Digital amps are usually a bit quieter. For example, the Sony NW-A35 uses a digital amp and I have always regarded it to be one of the best noise performers in the budget DAP entry. Not anymore.
To be fair the output power is not that high on the M7 at 40mW into a 32Ω load which may help subdue any possible latent hiss or noise. Also, my fears of the 2Ω output impedance seem largely moot when tested with the Andromeda because the presentation is largely true to the core frequency response of CA's hypersensitive IEM. If there is a kickback from the 2Ω output impedance I would have heard a little more sharpness on the Andromeda which I honestly did not hear any.
Tonality
And boy does this silence make a difference to the enjoyment of the M7 with all but the most demanding IEMs. The presentation is refreshingly natural to slightly warm sounding with a sliver of mid-bass emphasis and enough body to create some satisfying fullness to its instrumental timbre.
Textural detail is a little on the light side, especially on the bass response but not to a level I would consider overly one-dimensional. Mids are open sounding with excellent instrumental separation and a positioning that I would describe as fairly neutral and accurate. Vocals performances, both male and female, offer next to no sibilance or sharp overtones with a largely neutral tone.
Treble performance on the M7 is nothing like the old ES9018Q2M implementations. You will find no glare or sharp sounding partial overtones from an exaggerated top-end response on this tuning. Across a wide variety of IEMs, it sounds smooth, controlled and frankly quite an easy non-fatiguing experience. In the hands of an Andromeda, it still extends rather well but not on the level of the X7ii or iBasso's DX150.
Transparency
Now if I take you back to the start of the year and the Cayin N5ii review, I had remarked how well companies were now tuning that ES9018Q2M DAC to be anything but sterile and sharp. Well, FiiO has done one also with the M7.
The detail retrieval is quite good, ably helped by that black background that offers more than a decent level of dynamic range to play with. But more than that, the tuning is spot on for both audiophile and casual listener with very little overtly distracting coloration except that slight injection of low-end warmth. It simply gets 'out of the way' is the best simplest way to describe the presentation.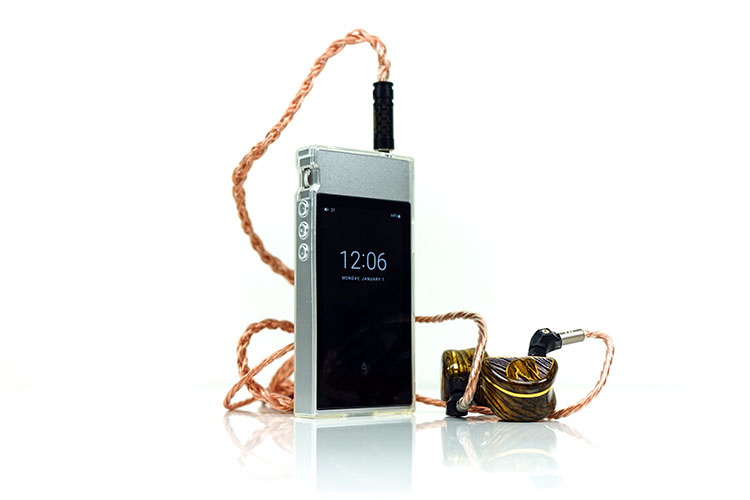 Matchability
Bluetooth Performance
BT performance was measured with the FiiO BTR3, CA Andromeda/AAW Pola and Hum Pristine IEMs as well as the Beyer aptX-HD capable Amiron wireless.
The BTR3 uses an AK4376A DAC and a built-in Qualcomm amp and BT chipset. It has a slightly warmer signature than the M7 with a bit less air and treble extension. It is not that powerful
Distance and strength of Signal
As good as my LG G6 with an almost equal level of signal strength and distance before drop-out occurred. We did notice however that performance is somewhat related to the receiver or BT powered headgear you are using.
With the BTR3 the strength of signal and distance was excellent and much better than the more expensive Birdy from Earsonics which had some drop out at half the distance. We estimated around 8-10 meters or 6-8 meters with a wall in-between the M7 and receiver.
Using the Beyer Amiron headset in aptX and aptX-HD we got no difference in signal attenuation with the exact same distance as our LG G6 smartphone and crystal clear audio with no dropouts.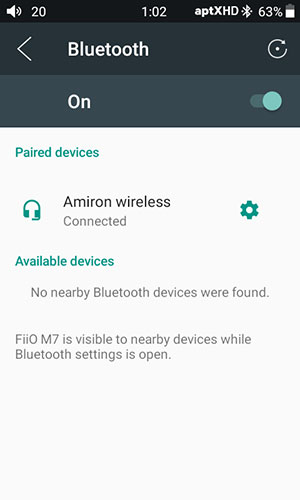 LDAC vs aptX HD vs aptX
Using the BTR3 with the Andromeda and switching between the different codecs the difference is noticeable between LDAC and the aptX codecs using the M7 as a BT source.
Moving from aptX to aptX-HD the tonal balance remains relatively the same which is a slightly warmish low-end boost, clear vocals, and a gentle treble presence. The presentation is not as detailed as wired in aptX mode but it does start to show a nice level of refinement and better dynamic range with aptX-HD on the BTR3. You start to hear a little more soundstage depth and better low-end impact.
Moving from aptX-HD to LDAC the dynamic range gets a huge lift with far superior clarity, a more accurate instrumental timbre (slightly more neutral) and better detail retrieval. This is very close in technical capability to the wired sound save for the tonal differences of the integrated amp and DAC of the BTR3. This is a presentation I could happily live with for IEMs.
Select Comparisons
FiiO X3 Mark III
$199
Technical
The X3 Mark III was released around a year ago and is the 3rd gen of their first ever DAP to hit the market many years ago. It has some touch features such as the scroll-wheel but is otherwise an entirely physical non-touch screen experience.
The X3 mark III is positioned as an audiophile DAP with features such as balanced output, dual DAC (TI PCM5242), USB-DAC, coaxial and line out. The X3iii also has Bluetooth but no aptX never mind LDAC. It also does not do OTG audio nor does it have a radio. Its wireless features are not as good as wired. The software is built on a Linux platform in-house and fairly basic, a bit slow but quite well featured. Battery life is much lower than the M7 at around 8-10 hours depending on usage.
DAC & Power
The M7 will do BT 4.2, aptX, aptX-HD, and LDAC, has a touchscreen, Android 5.1, FM Radio and line out. It does not have balanced and the DAC implementation is single as opposed to dual. Its decoding is lower at DSD64 max compared to DSD128 on the X3iii. However, the ES9018Q2M is more than capable and just as good as the TI PCM5242 though the integrated amp of the M7 is much weaker and less resolving at just 40mW into a 32Ω load compared to 160mW single-ended and 190mW balanced for the X3 Mark III.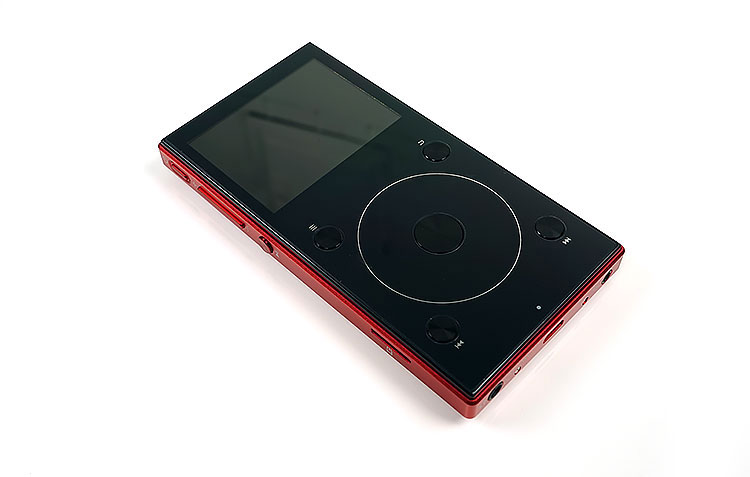 Performance
The big difference outside of tonality is noise on the X3iii. It is much higher than the M7 with sensitive IEMs. To control this either wear less sensitive gear or get an IEMatch cable (balanced or unbalanced). The M7 is dead quiet with a very black background though once you go up in power it starts to sound a bit weaker with higher impedance gear than the X3iii.
Tonally, the X3iii is warmer, thicker sounding and perhaps showing better texture and detail than the M7. However, the M7 is more transparent to my ears with a cleaner sound signature with just a hint of low-end warmth and respectable body. It is not as detailed but it is more lively and involving sounding with a better tonal balance.
The black background does help deliver a better sense of depth and layering despite the slight lack of detail on the M7. With the X3iii you might get more low-end density but the vocal performance is a little too far back and treble is also a bit darker sounding than the M7. BT 4.2 LDAC is so much better than the X3iii's non-aptX capability, light years ahead in sound quality.
Comparatively speaking, and despite it not being a purely "audiophile" pitched DAP, I find the M7 to have a much more appealing sound signature both wired and wireless.
Shanling M2s
$199
Technical
The Shanling M2s is similarly priced SRP to the M7 with a non-touch control system, HiBy OS with BT4.2 which is bi-directional using HiBy Music Link to smartphones. It also has aptX capability but no LDAC or aptX-HD compared to the M7.
DAC
It uses an AK4490EQ DAC chipset with higher decoding rates than the M7 including DSD256 and PCM 32BIT/384k. It is also has a more powerful amp output at 130mW @ 32Ω. However, its output impedance is 4Ω and it will affect the tonal bias or low-Z skew of efficient IEMs more than the 2Ω M7 output. The line out on the M2s is a bit more powerful at 2V compared to 1.2V on the M7. Both have OTG audio capability, however, the M2s also offer USB-DAC capability which the M7 cannot do.
Battery & Memory
Battery life is a bit lower on the M2s at 10 hours compared to the M7's 15-20 hour potential. It also has a single MicroSD slot but no onboard memory (M7 has 2Gb). The OS is fairly basic and awkward to navigate but fairly well featured.
Performance
First and foremost, if you are using sensitive IEMs the M2s will require an iFi Audio IEMatch 2.5mm or 3.5mm cable to reduce the high output impedance mismatch and retain tonal control. For example, on the Andromeda, you will lose bass density and enhance top-end presence which makes it too bright. The IEMatch cable will attenuate volume by a few dB but otherwise, give you a more accurate sound.
You do not have to worry about this with the M7 which is accurate, transparent and actually delivers a wonderfully black background with the Andromeda. It is fair to mention that the M2S also has a nice black background once you get the low-Z skew out of the way.
Tonality
Tonally, the M2S is more musical with a bit more low-end emphasis, texture, and detail and a warmer vocal presence. The M7 is a bit more linear in that respect. It does have some mid-bass warmth but it is not as solid or as dense sounding as the M2s. You do get a fairly typical Ak4490EN sound with the M2s in that sense though not as aggressive as the more powerful Cayin i5.
The M7 does have a bit more treble presence and energy and a little more air than the M2s. Tested on the CA Lyra II it felt the M7 was a little cleaner and nippier, especially in the mids with better width and height though the depth and sub-bass presence belongs to the M2s.
HiBy Music R3
$229
Build
The R3 was released earlier this year to much fanfare and costs $30 more than the M7. It is tiny compared to the M7, quite beautifully designed also with a fantastic touchscreen and HiBy's own touch OS. Of the two the R3 wins the design stakes though the M7 is much more robust and looks like it will take a few more knocks than the R3.
DAC/Amp
The R3 uses the latest ES9028Q2M DAC chipset with a decoding rate of DSD256 and PCM 384kHz/32bit compared to the M7's ES9018Q2M's 24BIT/192k and DSD64 capability. It is marginally more powerful at 56+56mW @32Ω compared to the M7 40mW but also has balanced at 112mW which gives it a flexible edge over the M7. It has less than 1Ω output impedance compared to the M7's 2Ω. Both are dead quiet for noise on sensitive IEMs.
Bluetooth
Both have excellent BT codecs with both DAPs capable of aptX and LDAC though the R3 has no aptX-HD support. The R3 does have bi-directional HiBy link support for smartphones. Both have OTG audio though the R3 can dual as a USB-DAC whereas the M7 cannot.
WiFi
The R3 does not have FM radio but it does have WiFi which is a big difference maker. It will allow you to stream TIDAL and use the R3 as part of a DLNA service. You can also upgrade the R3 firmware via WiFi whereas the M7 you will need a PC first to download and move the file to the memory card before upgrading.
OS
The OS on both DAPs is excellent though the R3 is slightly faster and quicker to navigate. Some might prefer the additional screen real estate that the M7 bigger screen offers for big thumbs. The MSEB DSP in the R3 is a definite difference maker allowing you to fine tune the sound of the DAP into almost anything you want. Much superior to the M7 EQ.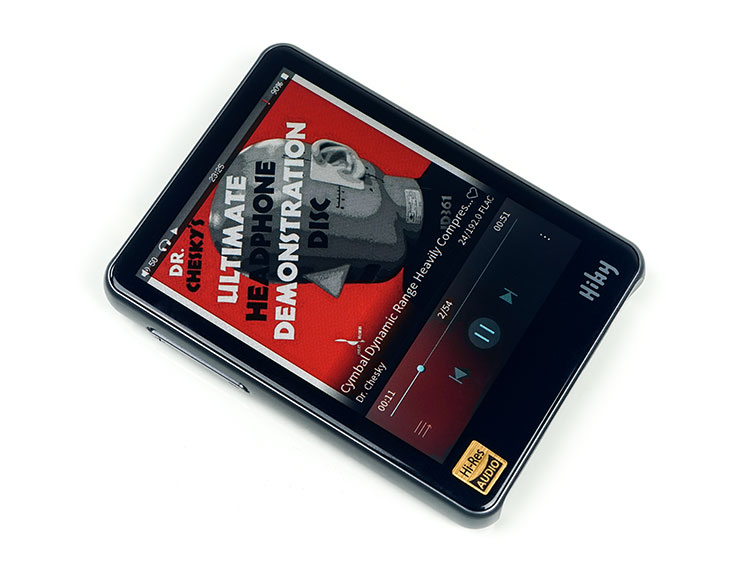 Performance
Both have excellent black backgrounds with efficient IEMs and next to no noise. On this, they are on equal footing. Both use Sabre DACs so they do veer more to the neutral than overly warm. However, the R3 is simply the more detailed and refined of the two with better dynamic range and micro detail retrieval. Its MSB DSP can also change the timbre at a swipe also going from warm to cold with a slide of a button. It is quite fantastic listening to the changes MSEB can bring to the R3.
To its credit, the M7 is a bit more aggressive sounding than the R3 and a little fuller sounding. Vocals are a little further forward also. On sheer immediacy, the M7 is the more attention seeking with a bit more mid-bass impact and a slightly fuller sound. However, it is a sound that is not quite as detailed as the R3's slightly more neutral sound. In particular, the R3 timbre sounds the more accurate and life-like of the two and its treble also has a bit more extension and articulation.
The M7, by contrast, has a slightly harder edge to its upper mids and lower treble. Not a huge amount and by far one of the softest 9018 implementations at this price point but in comparison to that 9028Q2M in the R3 you will notice it.
Our Verdict
I suspect the M7 is a DAP that best underlines FiiO's leading management team's previous mobile phone experience and know-how. It is the DAP that also most succinctly conveys where FiiO genuinely believe portable audio is going. The implementation of the Sabre DAC is clean sounding with just a hint of musicality to make it enjoyable without leaving more demanding audiophile tastes behind. It is also bloody good with sensitive IEMs, their quietest DAP to date.
It is also the best DAP for Bluetooth audio to date. Sure, quite a few DAPs have LDAC now and it is awesome, but not all of them, if any can boast aptX-HD also. Quite a lot of audio gear with BT receivers such as the Beyer Amiron Wireless use aptX-HD and to leave that may lower costs but leave a glaring gap in decoding ability. All I can say is FiiO dare not release a new X-Series DAP in the future without LDAC and aptX-HD, it would be madness to leave it out based on the M7 performance.
Their only problem with the M7 is their own X-series which is still available at the time of writing. Does it compete? Despite the different marketing and long-term vision of the M-series being the primary DAP range, yes, the X-series does compete. The price point is the same as the X3iii SRP so you are faced with a choice until they phase out the X3iii. Mine is the M7 and it could be yours also. Is that good for FiiO? Only time will tell but I do think the M7 feature-pitch is the more popular and appealing one going forward.
FiiO M7 Technical Specifications
To read more on the M7 specs you can click here