The concept of a dedicated headphone store is actually pretty rare these days in any country outside of a dedicated manufacturer store such as those you find in Japan. Most stores are a mix of lifestyle products or high-tech gadgetry with some good headphones behind a glass cabinet in the far corner.
Some of my far-flung buddies have gone into business such as Mike Ting in Jakarta with Analog Head and good luck to them on such a fine project but closer to home (my new home that is) a new store sprung up in Manila that might just be the perfect antidote to the whiter than white 'ithingy' stores that saturate the malls and high streets.
That store is now known as Egghead. Egghead currently has one major store in Robinson's Galleria Mall in downtown Ortigas, Manila, and was launched in 2012 by Rico Cheng and was born out of six years of commercial retail initially in gadgets, then slowly into audio gadgets and portable audio, and finally the big kahuna, headphones.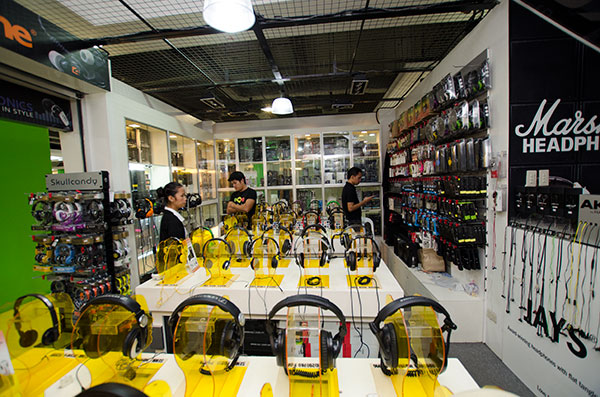 Anyone who has been to Manila will tell you traffic is a bitch, you spend all your time traveling from A to B and you don't measure things in terms of distance but in terms of how long it takes to get from one point to another.
The average music lover, therefore, tends to spend most of their time either listening in a car, bus, jeep, or train for a few hours every day never mind listening in the office or home.
Headphones and portable audio therefore can be an essential part of a commuter's life in Manila if nothing other than to shut out the hustle and bustle of the chattering crowds as you go and from work every day.
Combine that with the Filipino ethos for value for money and you have a burgeoning demand not only for good headphones or earphones but ones that don't cost the earth or those that are durable and last a long time.
Yes there are guys like me, who want to spend a bit and get the best, but out and about I have my value for money robust cans and DAP that can take a few knocks and a bit of dust and still kick out some killer tunes.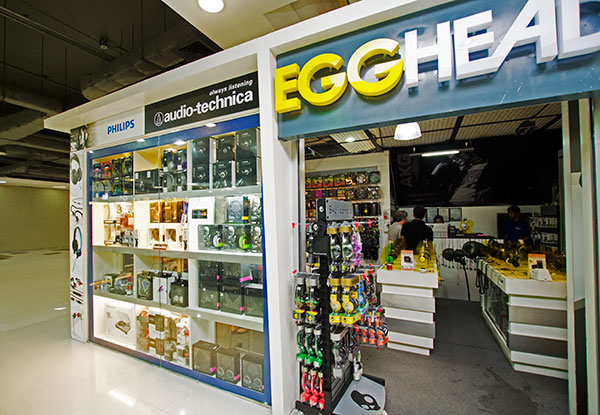 Though not the biggest of stores, walk into Egghead and you can tell this ethos is what Rico is aiming for. From the audiophile to the vast majority of commuters and value for money hunters, the range is pretty vast and the store is just crammed with one headphone or another from a few bucks to the top end Hifiman. It's kind of hard to believe there is room for so many cans, to be honest.
I mentioned before that the majority of stores see headphones as a valuable accessory and usually have them stuffed behind a glass cabinet so buying unless you have demoed a friend's unit, is like Russian Roulette.
Egghead for me is the first store locally that allows you to actually demo the units you wish to buy and I am not talking cheapo cans I am talking everything up to the Beyer T1 is there for you to try before you buy and to be honest I don't understand why other retailers do not do this since in-home theater this is an accepted principle since time immemorial.
This is a sure-fire way to find out what cans are liked, and what are not and I never buy anything personally without trying it first.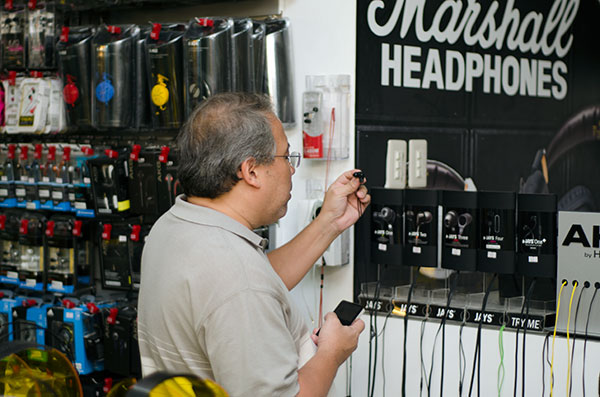 I spoke to Rico recently after visiting the store just to find out how things were going and how he come up with the Egghead concept. Rico explained to me that the first thing he needed to do was set out the concept as a friendly and welcoming concept and entice people to come in and try the headphones.
Too many audio stores felt intimidating for the newbie as well as the pros who just maybe wanted to come in for a day and try things out without buying. Hence the ton of demo units and a set of staff who actually know a thing or two about the headphones on the stock.
I have to admit most staff in stores know relatively little about what they sell other than initial promo training but these guys seem to enjoy their job and can actually explain the difference between dynamic and balanced armature which is a two thumbs up for me.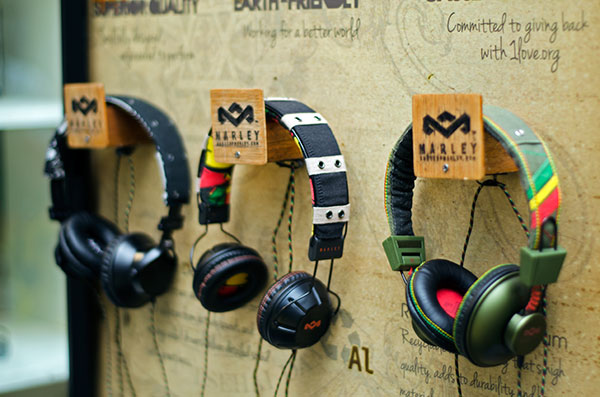 Of course, a new concept such as this does not come without its risks. Lots of cans to demo are cost-intensive and what if they don't sell as well as they should?
Rico is fully aware that every product line can be a lemon or a hit and the only way to know is to read the reviews, talk to local forum members, and of course the specific requests from walk-in customers. Nothing is perfect but slowly over the last year, the range and lineup have come to reflect a little mix of Rico's personal taste in audio plus what the custom is looking for and asking.
Rico had a wry smile when he stated many walked in looking for a $50 basshead delight and after some hardcore listening, they walked out with a more audiophile slant.
Yup, it is an education service also I guess – balance versus bass, thump versus articulation, and of course the buyer is always going to buy what they like best but if one or two can come out understanding headphones a little better then I say that's a pretty darn good role there beyond simply selling cans.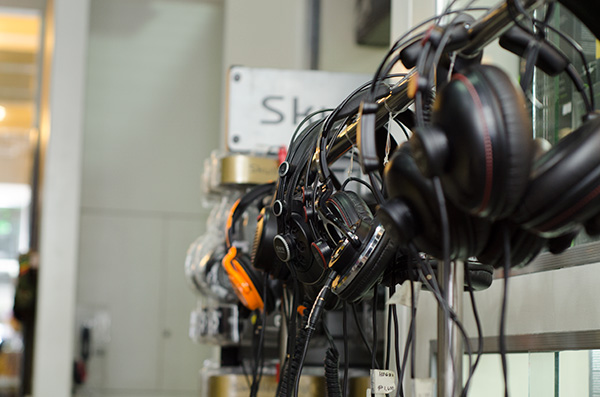 Brands that are selling? So far pretty varied but the major ones are a mix of high profile and budget-busting brands such as KG, Audio Technica, Brainwavz, FiiO, Jays, Marshall, Mee, Razer, Sennheiser, SoundMagic, Superlux, and Westone.
At the time of writing some of the global brands are not for sale yet in the Philippines but Rico and I talked about a huge brand that might be about to hit the market in a major way this year so fingers crossed that happens since audiophiles and consumers alike might just enjoy that one a lot.
I have to say every time I visit the store I am impressed. Just about everything I think is a worthwhile headphone is there somewhere and the earphone range is extensive, varied, and in some cases risky. You have to like headphones, learn them and enjoy finding out about them to carry off a store like this successfully, and thankfully Rico is one of those guys.
Egghead Details
Level 1 Robinsons Galleria, Quezon City, Philippines
Mon – Thu: 10:00 – 21:00
Fri – Sat: 10:00 – 22:00
Sun: 10:00 – 21:00
Phone 0922 877 8759
Email [email protected]
Website http://facebook.com/eggheadph