The Audiocast M5 Wireless Streamer small device that plugs into your speaker for streaming music through WiFi. It is priced at $37.
Disclaimer: The Audiocast M5 Wireless Streamer sent to us for the purposes of this review is a sample and does not have to be returned. Thank you to Audiocast for giving us this opportunity.
You can read more about streaming reviews on Headfonics here.
Not too long ago, I was sent a package that came with two devices inside of a neat, little and well-packaged box: an Audiocast M5 ($37) and an iEast Steamer Pro ($199).
Part one in the series, today, we will be investing some time into the smaller M5 Streamer from Audiocast.
Into the Gauntlet arena, we will see how it fairs against some competition out there that do similar things for streaming needs.
The M5
Does anyone remember the Chromecast? Well, this M5 is basically the same idea, except audio output only. Where the older Chromecast unit (which looks and behaves similarly) feeds output for video streaming services as well as audio, this M5 from Audiocast seems to only allow for Spotify Premium playback as a perk. Of course, the M5 includes most things that are able to be controlled via a home Wifi network.
I am not sure why that is listed on the box and manual as a specific thing. I suppose it is for those who have not used Spotify mobile before and are not aware that the mobile versions require a subscription? Perhaps that is why.
If you are using the desktop PC version of the Spotify player, it is totally free. Whereas, mobile Spotify on your tablet and phones requires paid monthly fees. Bummer. As a Spotify fanboy, this has always upset me. Nothing we can do about that…sadly. Revolution? Who is with me?!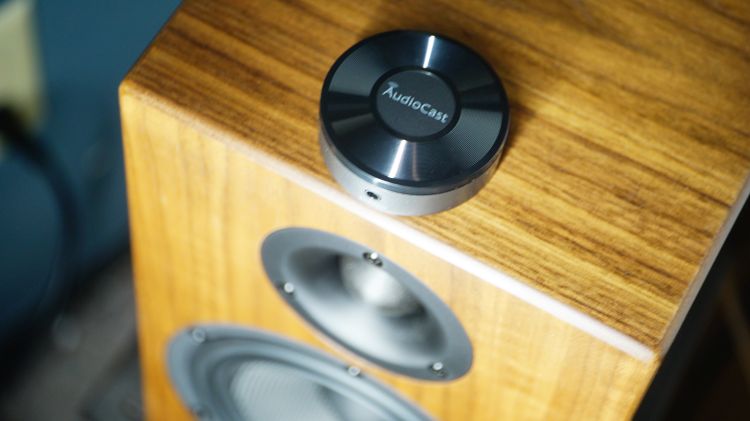 The App (and How-To)
First, you'll need to download the Audiocast application on your phone or tablet, iOs and Android friendly. Connect the power on the M5 and also a 3.5mm cable, or a 3.5mm to RCA cable from the M5 to your speaker. Sadly, yes, that is all this M5 supports.
After your hard-wire connection is complete, you can load the Audiocast app and pair your network to the Audiocast application, which then opens the door for controlled app usage via your phone or tablet.
You do that by typing in your network password (the one on your router) into a box that will appear on the Audiocast application. After that, tap the WPS button on the M5 and you will connect. Very easy setup and one that I've never lost a connection with during any of my testing phases.
My Setup
I am connecting my M5 to my original AudioEngine A5, the standard, not the + version that was released in the last generation. Why? Because of easy access to a 3.5mm port on the rear of the A5. I will be sourcing media from multiple applications.
For giggles, I'll also route the M5's 3.5mm output to my Harman receiver to see how they work on the HDP6 speaker set from AudioEngine, which are, in my opinion, much nicer than the A5 series. Can't direct connect them though, as they are banana input only. But hey, we audiophiles…shall, uh, well…find a way.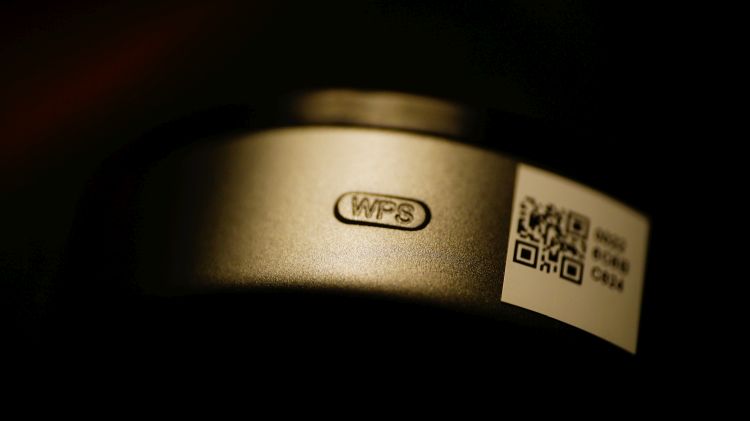 Sound Impressions
Bass
To be honest, this little thing is putting out a totally different dynamic impact than my Harman amp by itself and while playing the same tracks on the desktop version of Spotify. Via the M5, the experience is relatively weak and lacking, but for $37? My overall impressions as a streamer are positive when referencing fidelity.
Of course, I won't draw parallels too much to a full-on desktop setup. So, those who have a portable rig with their phone or tablet as the source, as well as a half-decent portable speaker, may actually really enjoy this.
Purity is not at all an issue, I feel good levels of that occurring here. The problem is the overall quantity for me, as it doesn't seem like it responds very well via App controlled EQ. To make it worse, without an EQ active, the bass quantity is just a bit too underwhelming. I have a Roku 4K that does all of the same audio-related offerings that this does and more, but that cost significantly more and does 4K streaming video as well.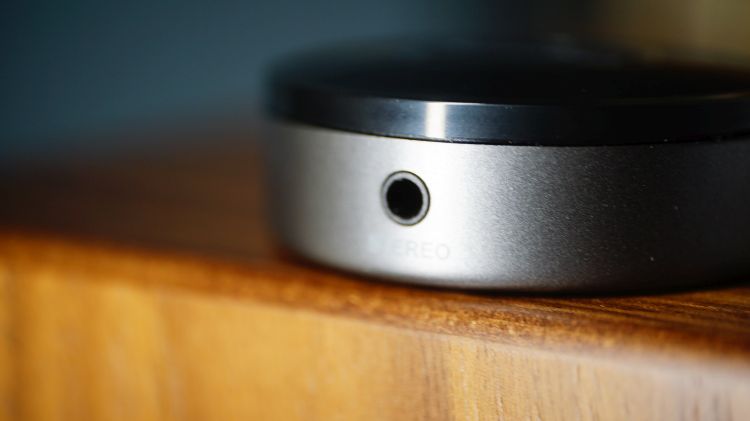 Mids and Substance
Unfortunately, the M5 is lacking substance factor that I am used to. I understand that on desktop speaker setups, that substance and density factor is almost never an issue. That is unless the speaker is bottom tier. My speakers aren't.
Density substance factor is one of my most prized listening qualities and I do not feel the M5 to be doing justice to Spotify or anything else that I am able to test with. Now, that's not to say the quality is bad. Some products sound a bit thin, easier on the ear. Some sound very thick and wooly. The M5 feels a bit thin to me, as per all my usual test tracks. Again, quality and fidelity is not the issue here, which I feel to be just fine.
If you are using a speaker set that is half decent, you will probably not notice much here in the way of quality loss, so don't worry. Pairing with my Oppo Sonica ($299) with a 3.5mm connection and the experience is just fine. Why am I pairing a WiFi speaker that doesn't need the M5 to begin with? I am reminded of a movie quote that explains this: "Some men just want to watch the world burn…"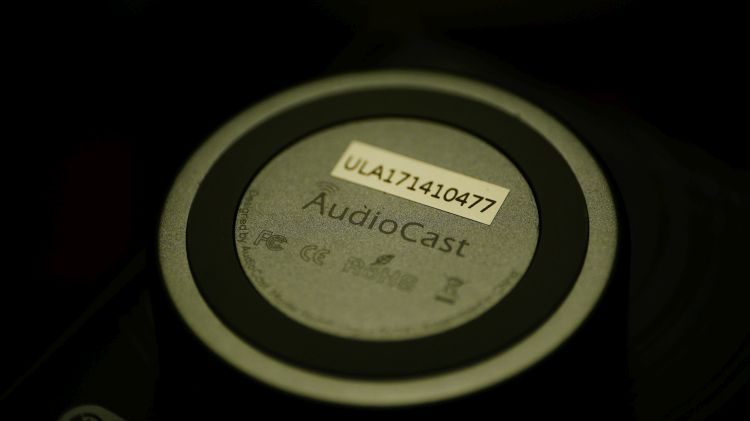 Treble
Not at all a problem here. I don't really have any positive or negative qualities to note here beyond the standard. What is there, is just fine on an objective level. Subjectively and for the price, the treble quality is well within the good range. I am able to set up a fight, so to speak, with that Oppo Sonica speaker.
Thanks to the Speaker already having WiFi capabilities, I can directly test the same connection on two different speakers at once and see how it performs. I don't think the Sonica is too different from the older A5 in terms of sound quality. So that seems a fine and dandy thing for us nerds who like to compare the traditional bookshelf 2.1 setups with the newer generation of quality portable speakers.
With that in mind, the M5 performs nicely in the A5 speakers. I have no quarrels. I do find myself EQ-ing a bit to raise treble on certain music apps though. But, then again, I prefer some sparkle.
Imaging
I hear no differences in staging size via the M5 through most other setups. That is a good thing. I expected far less realism but received a very good performer. This is funny, because, I do own a few streamers (which are video-enabled and not dedicated audio only like this M5 is) and the difference with some of them are apparent.
I can say that streaming services via my Roku are not half had at such a price and that the M5 sounds identical. What audio components are in there helping the signal boost, are quality.
Don't expect to pair these with the HDP6 or similar and achieve stellar results. My M5 > Harman amp > A5 yields a different result than just the M5 > A5. The latter of which feels noticeably smaller, but not too much. Again, for $37 I won't complain at all. This is a good performer.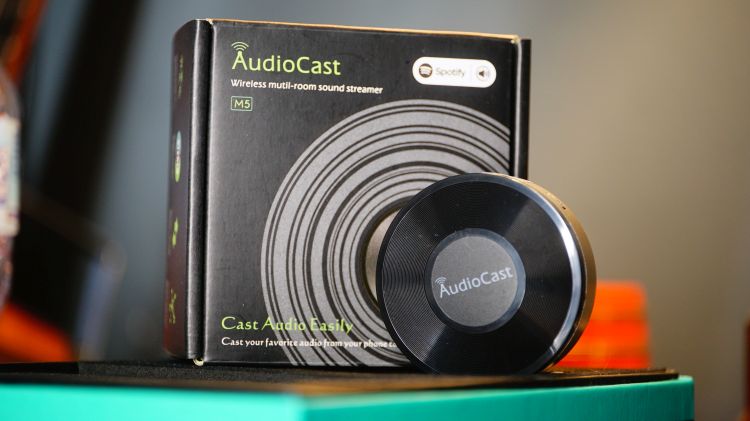 Our Verdict
At this price, I wish I had known about it earlier in the year so that I would recommend it as a stocking stuffer for the end of this year and the holiday season. Sadly, I was made aware of it a bit too late for that. Otherwise, I'd have tried to recommend it to audio enthusiasts as a solid choice for a streamer.
Partygoers, students in college dorms who can't afford to waste space and plug outlets, even entry-level speakerphiles should be enjoying this M5 for what it offers. I am fond of it, there is no doubt there. I enjoy the WiFi home network connections these days and find myself reaching for them much more often than usual. Why? I am growing tired of constant adjustment via desktop apps and often prefer to just use the app on my phone for it all. This, I find much easier.
I find product firmware updates to be less stressful via a simple app that controls it for you, and not dealing directly with PC problems that are abundant with me. If you are interested in a small streamer that does sound well and if you are on a budget, I will absolutely recommend this little guy. Not bad, not bad at all.
M5 Technical Specifications
Product Dimensions 3.1 x 1.2 x 3.1 inches
Item Weight 3.2 ounces
Shipping Weight 3.2 ounces
Micro USB
3.5mm output