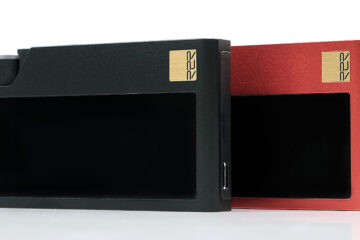 The Hifiman R2R2000 Red & Black Editions are the company's newest Hi-Res Bluetooth receivers using dual PCM1704K R2R, (Black) and
...
The Chord Poly is a wireless-capable ROON ready streaming add-on module for the company's compact portable DAC/Amp, the Mojo. It
...
The HiBy W5 is a brand new wireless Bluetooth dongle designed to be attached to IEMs and pair with sources
...
The Audiocast M5 Wireless Streamer small device that plugs into your speaker for streaming music through WiFi. It is priced
...
The Cayin iDAP-6 is priced at $799 and is the last in the trilogy of their 'i-series' desktop components primarily
...