The AT-HA40USB is a 'newish' tiny USB powered DAC/AMP from Audio Technica in the same vein (and more or less the same size) as the Nuforce Icon uDAC which has been hanging around for years in one iteration or another. Technically I have not seen it being sold outside of Japan to date but those who shop regularly in the Japan export stores online or bricks and motors versions in Japan itself might have seen it or heard of it. It retails for around $150 to $200 depending on the supplier and is considered Audio Technica's entry level headphone DAC/AMP and to be honest I found this to be adorably cute and light weighing in at only 55g with a remarkably good build quality and market competitive DAC sampling at 24/96 and a strong set of hookup options.
I do have reservations on it's price point slightly with the NuForce Icon uDAC-2 coming in at roughly half the price or sub-$100 but you can't fault the AT-HA40USAB for what it does just don't expect it to be a powerhouse all singing dancing system component. This is designed for audio on the go with a laptop so the emphasis is on discreet, transportable and carrying enough functionality to suit most tastes who want something above their regular soundcard or need something to hook up to their amp that has competitive sampling rates.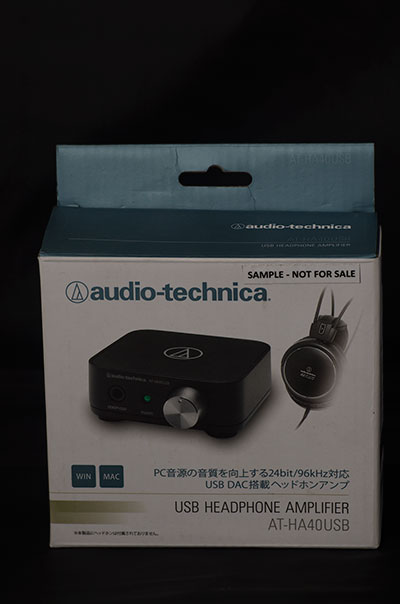 I had to laugh on the box though as its about 10 times the size of the AT-HA40USB. It almost felt Audio Technica had a touch of guilt making something so small they had to bring in a complicated large box with lots of origami folding expertise in the internal cardboard. I would rather they pack it small and lean and show it off properly because honestly the small size is a plus to many out there in the market for a simple DAC/AMP solution. Be proud of your size guys or lack thereof eh?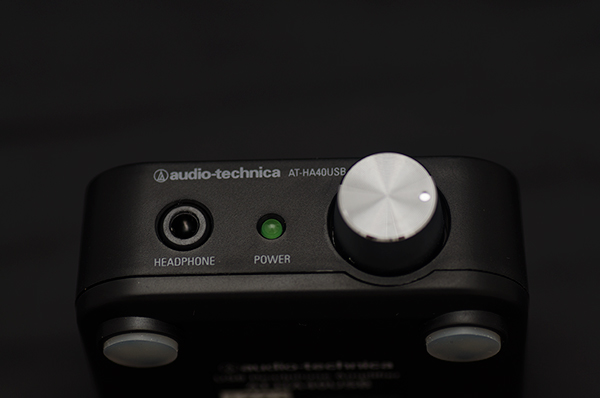 For the size though there is a whole lot going on underneath its matchbox appearence. We have a 24/96 DAC at the heart of the box of unknown origins. Basically I would have to open it up to tell you exactly what chip it is and I dont think by looking at the casing that there is any real way of opening without some sort of heat gun on the seal. The primary, well only, input is USB so it is aimed squarely at the digital enthusiast with spdif and line out options for use as a pure DAC or on the front you can use its 45 x 2mW amp and headphone output stage which should suffice for most low ohm cans and IEM's up to 32ohms. I would hesitate to go much beyond that but my feel is that the AT-HA40USB as your "first audio upgrade" might just hit the mark with many sporting IEM's and the more popular low ohm portable cans.
Continue to next page for sound impressions….