Sound Impressions
Bass & Mids
The Astrotec Lyra Nature Limited Edition house sound is a lively one. Typically, I found them to be forward and mildly engaging in slam effect, even at higher volumes. These Lyra Limited Editions are noticeably more impacting than my Ucotech ES-P1's, which house a much softer and more distant feel to the entire experience.
I do consider the Lyra a little on the slam'ish side, but the other word for that is engaging. I do not find them a bother for general PC and TV usage, but there are times when gaming explosive impacts and loud noises become a bit too engaging and impactful in the treble. I do not find this a problem in the mids or the bass region.
The Lyra Nature Limited Edition sacrifices some frequency response on the low end for some improvements on the top side. Now, the Lyra Limited Edition variant starts at 15kHz and goes up to 40,000Hz, and you can absolutely feel the more subdued low-end vs some of the other earbuds I have at the moment.
Undoubtedly though, the midrange and bass quality are superb for the price. The Lyra Nature Limited Edition is a clinical earbud, there is no getting around it. It is not warm or what I would call musical and it is similar in general tone to the FiiO EM5 that I reviewed last year.
At $399, fidelity is excellent for an earbud. Gone are the days of recommending ye' Olde MX980/985, as that Sennheiser earbud from a decade ago sounds quite inferior to these new kids on the block.
Treble
Astrotec's aim with the Lyra Nature Limited Edition seems to be vast treble improvements over the last model and I think they have done a marvelous job. Having experienced a tremendous number of earbuds in my time, getting something really profoundly well done in an earbud of a hanging style is a near-impossible feat.
Now, I can say that treble has been mastered by this company, as you can sit back and listen to tracks like The Jedi Steps and Finale from the newer Star Wars – The Force Awakens OST, and gawk at the elegance of the performance…and then marvel that you are listening to an earbud and not an inner-ear IEM.
The top side of the Lyra Nature Limited Edition can be bright and impacting at times, however, as most refined tonality products are in Hi-Fi, that depends on the track. Well recorded, sleek, and yummy high-quality tracks with excellent treble will reward you with an excellent treble on the Lyra Limited Edition.
Staging & Dynamics
Earbuds have a natural sound imaging field that I vastly prefer over standard inner ears. However, I've yet to hear a single inner-ear model that projects a sound field as the Lyra Nature Limited Edition. They are just effortless by comparison and larger feeling, more width, aired out, and natural overall.
Check out the 4:45 mark in that track above that I just mentioned from The Force Awakens if you can grab it in Flac or a higher quality bitrate. Horns appear, blaring in the track, and a softer string set in the back starts to play as the track gets more exciting. A heroic theme of adventure.
This lift continues onward to around 6:10, where you suddenly drop out of the front and forward horns blaring in your ear and then hear the distant row in the orchestra start a new bridge. Take notice of that air and physical distance factor differential between them. This Lyra Limited Edition has an excellent depth of field factor in the soundstage.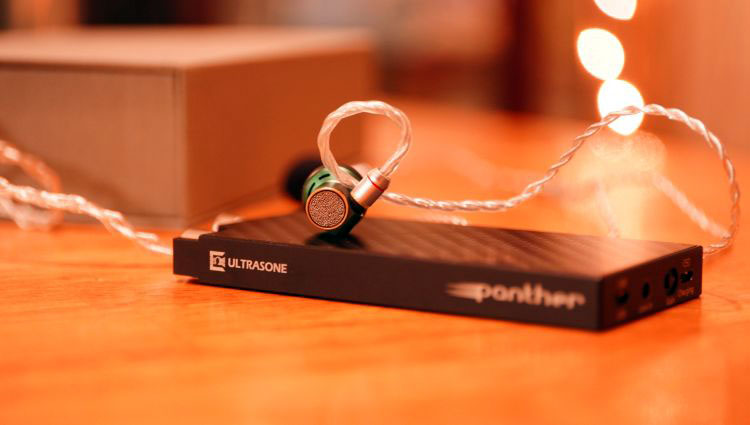 Synergy
Does the Lyra Nature Limited Edition engage well with multiple genres? I'd classify it right in the middle as a specialist and not a generalist. This entire product was designed to house superior treble experiences over the last model, and some sacrifices were made on the bass quantity, which ended up being fairly bass-light.
So, I would rate this model as something that is fantastic for the spoken word and orchestral instances of music. I don't think this will be a great pairing with bassy tracks or older tracks that are poorly recorded.
If you YouTube binge as I do, odds are good you know the YouTube audio quality is trash. And that doesn't mesh so nicely with clinical products in general, especially not with those prone to a bit of brightness and slam on the top side. There is no doubt though, the top side of the Lyra Nature Limited Edition is on the bright end.
Efficiency
Luckily, the Lyra Nature Limited Edition does not require Lord Raiden himself to power. No obscene 300-600Ω rating here, just a standard and easier to manage 150Ω load. And yes, this earbud really benefits from the extra juice.
Unlike the ES-P1, for example, or the FiiO EM5, this Lyra Limited model is something I likely would only be used with a powerhouse of a portable amplifier. I do not find the meager 1w output of the Ultrasone Panther portable amp to do this justice, as I have some desktop amps that exceed 2w that make this Lyra sound purer, more focused, and smoother overall.
Now, of course, it still sounds great on my portable rig. I love my xDuoo X3 because it has no touch screen, and I can strap it to my Ultrasone Panther and greatly improve fidelity.
This mid-tier rig is not good enough to max out the quality of the Lyra Nature Limited Edition. I can hear audible clarity and dynamic improvements across the board when dropping this earbud into a full and powerful desktop amplifier.
Pairings
I've personally found the best desktop rig to be the SMSL SP400, which is a very pure and clinical-sounding amplifier with great output. The Lyra Nature Limited Edition doesn't mesh with my Burson amplifiers, which are a bit softer on impact, a tad warmer, and generally more musical than clinical in tonality.
As for a portable rig, as mentioned, I really enjoy the xDuoo X3 + Lyra Nature Limited Edition combo, and that is because the xDuoo player is on the neutral side, not clinical, but also not warm. It has a unique ability to mask harsh treble and never intrude on the tonality of the amp that it is paired with.
So right out of the X3 without any amplifier, I prefer the Lyra Nature Limited Edition + X3 over the X3 + the Ultrasone Panther + Lyra. Sure, I am sacrificing a ton of fidelity, but I am also gaining more neutrality up top and I think that sound pairing is a better option than the slightly more musical sound of the Ultrasone Panther gives.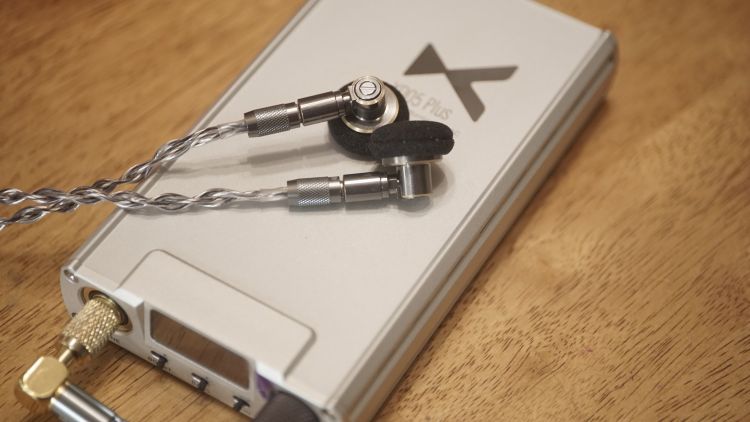 Select Comparisons
UcoTech ES-P1
This ES-P1 is extremely soft feeling everywhere, dynamically not engaging, and very gentle on impact. It is an earbud you can listen to indefinitely and never get sonic fatigue from.
However, it is also very dark compared to the Astrotec Lyra Nature Limited Edition. Where the ES-P1 is more distant and relaxed in setup, the Lyra is more forward and slam prone, much brighter treble, far less low end.
Build quality is about the same, both are solid metal and extremely rugged in build. Both are also totally different in the design of how you wear it too.
FiiO EM5
So, this EM5 and the Lyra Nature Limited Edition are basically cousins and sound very similar. One of them is 3-D printed materials of a plastic-type of variety, the other is solid metal.
The EM5 is also very forward, bright, and prone to slam effect, however, it has more bass than the Lyra Nature Limited Edition. The Lyra also sounds cleaner up top by a small factor that is just audible. I'd rate them both very similar in physical experiences outside of the bass, but the Lyra certainly feels a bit clearer overall.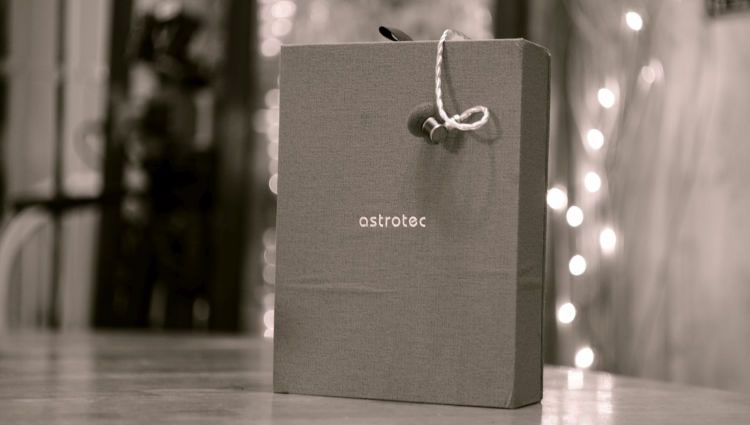 Our Verdict
Astrotec certainly improved on the treble aspects of the last generation Lyra. This is an earbud geared for treble enthusiasts who enjoy clinical tonality and engaging factors. It is extremely well built and I appreciate the accessories included.
Overall, the Lyra Nature Limited Edition stands out in the crowd of the last-gen earbuds as probably the alpha with regard to top-end quality. The stage depth is also very good too.
I can see myself recommending this to people who have excellent track quality (for the most part) in their inventory and who enjoy a brighter top-side experience with plenty of physicalities.
Astrotec Lyra Nature Limited Edition Specifications
Driver Unit: 15mm dynamic earbuds
Frequency Response: 15Hz – 40000Hz
Impedance: 150 OHM
Sensitivity: 108dB/1mw (S.P.L at 1KHz)
Rated Power: 5mW
Max Power: 15mW
Cable 1: 1.2m±3cm, 8 strands, 128 cores 6N OCC Cable (4.4mm balanced plug)
Cable 2: Silver-plated OFC Cable (3.5mm stereo plug)