The Wagnus Zillion Sheep is a trilogy of flagship Japanese cables featuring a 480 strand Litz design of sterling silver-plated OFC copper. They are priced at ¥180,000 each.
Disclaimer: The Wagnus Zillion Sheep cables were sent to us for the purposes of this review as samples in exchange for our honest opinion. Two of the three samples were returned. We thank Wagnus for this opportunity.
You can read more about Wagnus cables we have previously reviewed on Headfonics by clicking here.
Note, this 3-page review follows our new scoring guidelines for 2021 which you can read up on here.
Wagnus Zillion Sheep
If I had to pick one Zillion Sheep cable, it has to be the NU-1. It is the most dynamic of the cables with the best harmonic balance and the most immersive staging quality. It pairs well with just about every high-performing monitor I could pick out. The NU-2 is more niche for vocal lovers whereas the NU-3 will find joy with EDM and expansive ambient sounding synth-wave enthusiasts.
It has been 5 years since we last welcomed the Wagnus 'sheep' cables to Headfonics with their then flagship Frosty Sheep range. At the time Haru and the team had been operating for 10 years so I guess they are quite the establishment figure in the cable industry in 2021.
At the start of this year, Wagnus went crowdsourcing and came up with a new Sheep flagship cable line which was backed to the tune of 440% on Japan's equivalent of Kickstarter called Makuake.
The new range is called Zillion Sheep with a completely new geometry, finishing, and wire specification priced at 180k yen or around $1600 US. They have 3 versions available, NU-1 'Spectacular', NU-2 'Grandeur', and NU-3 'Precious', with each offering its own unique sound signature.
This is the first time I have personally tested Wagnus cables but they are well known to most enthusiasts, not just as a brand in their own right but also the work they do in conjunction with Noble Audio for their own high-end cable range.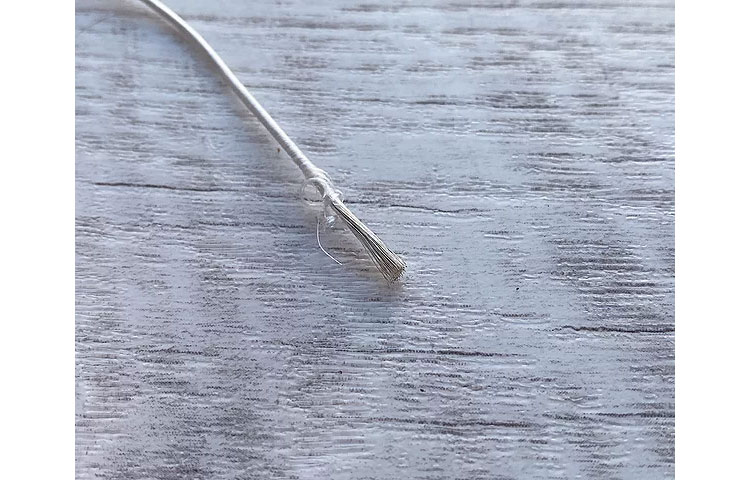 Tech Highlights
Materials & Wire
Despite there being 3 different cables and 3 different tuning pitches, all 3 of the Zillion Sheep cables have the same internal wirings.
This is a sterling silver-plated OFC copper wire around 0.08mm in core width and rated as a Class A in purity. Class A would seem to be a proprietary catchphrase for a copper wire 6N or 99.9999% purity level or above using international rating systems.
Wagnus has also doner away with a typical cotton and silk mix for insulating the wiring and instead used a more exotic pure double silk winding method, (wrapped around the individual conductors in reverse directions with a special wax compound).
You can get away with pure silk with these types of cables since the voltage levels are not that high. Also, the Zillion Sheep cables have a very high strand or core count so thin layers of silk help keep the cable sizes down to a manageable dimension.
Geometry
This is where it gets very interesting. Rather than get vocal on a typical AWG gauge size, Wagnus has instead gone with a very high core count as a major selling point of the Zillion Sheep cables.
Each cable is a 1.2mm twisted 4 conductor cable, however, each conductor has up to a massive 120 strands with a Litz finish. That's a total of 480 strands inside each Zillion Sheep's internal geometry.
Hence the need to use that fine silk for the insulation. Anything fatter and the cable would have been very wieldy indeed. A high strand count will always win out against sold core conductors in terms of flexibility.
A multi-strand geometry has been the preferred industry choice for years. Should a solid core wire break, your signal is gone but multi-stranding gives you a measure of protection. Combine that with high purity SPC and you should get a low-resistance and highly conductive performance.
Design
All 3 Zillion Sheep cables share the same unique design ethos and structure as each other with the key differentiator being the color of the external jacket.
The NU-1 'Spectacular' is finished with a shiny black 'Noire' polyolefin or PE jacket, the NU-2 'Grandeur' uses a transparent or 'Snow' PE jacket which allows the silk to shine through, and the NU-3 'Precious' is finished in 'Azul' which is Spanish for blue.
Aesthetically they are very different from the high-end braided cables you get from the likes of Effect Audio or PLUSSOUND to name but a few. Zillion Sheep cables are not braided but rather twisted inside the PE jackets so they retain a very uniform and slimmer shape and will not be prone to loose loops or fussy memory retention.
However, the PE jackets and tight twisting make the Zillion Sheep cables a little stiffer than PVC jacket braided alternatives. Not hugely so, they are still relatively supple in their handling but rather they will not bend as tightly as a typical PVC jacket 26AWG braided geometry. One could argue that's a bit of a compromise for a 480 core creation.
One other caveat is the level of microphonics from the Zillion Sheep designs which is comparatively high compared to competing flagship or high-end PVC cables. This may be related in part to the use of PE as well as a brushed stainless-steel plate rather than a dedicated splitter which often acts to deaden physical noise traveling beyond.
Finishing
Despite my reservations on the Zillion Sheep handling, the finishing on each cable is quite beautiful as well as a refreshing step away from the norm of carbon fiber prints or chrome finished barrels.
Aside from the very confident PE jacket coloration, each Zillion Sheep cable comes with a beautifully finished brushed stainless-steel emblem which doubles as a faux splitter to cover over the real splitter which is a rather subdued transparent silicone sheath. It is held in place with a fine stainless-steel 2-point wire at either end that keeps everything very tidy.
You also get a matching brushed stainless-steel flattened chin cinch which works really well, meaning no stickiness or not so loose that it falls down unexpectedly.
For an additional fee, you can also finish the emblem with some attractive gemstones on each end where you see the 2 circular stamps in the picture above. Currently, there are 10 options from rubies, sapphires, blue topaz, and emeralds to name but a few. Prices for each vary from ¥3000 to ¥14000 depending on the stone of choice.
Barrels
The connector and main jack barrels look like they are 'cut from the same cloth' with a matching gunmetal color finish and a relatively slimline form factor for the jack barrel. There is also a little concave shaping around the center for additional grip on the jack barrel.
I do like a slimline barrel for tight spacing on some DAPs such as the DX300's 2.5mm TRRS port. Wider barrels can weigh a little heavy and in time that might cause strain damage on more fragile sockets like a 2.5mm TRRS.
The connector barrels are a little subdued in their design but the aluminum gunmetal finish looks very refined. The left-right indicator is very subtle however, blink and you might miss it. There is a very thin black line on one barrel halfway up that denotes the left channel and you work it from there.
All the pins and jack plugs on this sample are made by Japanese firm Topra using their CINQBES pure copper material silver plated custom 2-pins connectors as opposed to regular softer brass plated materials on regular pins. You can also opt for MMCX, qdc, IPX, and Fitear connectors at no extra charge or JH Audio or UM 4-pin for an additional fee.
Comfort On The Ear
You should have no issues at all with Zillion Sheep fitting. All 3 cables bear the same wide arch loop characteristic from the slightly stiffer PE material so rather than rest on your ears they will arch over and down making minimal contact.
That is probably one of the main reasons why you will not find any memory retention sheathing or wiring on the Zillion Sheep cables. You simply do not need it as it retains its own shape and discipline quite well.
The cable weight itself isn't too bad, not the heaviest but not the lightest either. The more limited pliancy does help to keep its shape very well when in use, however, so you won't find it difficult to manage when in use.
Your only red flag is the physical noise from the cable when on the ear, particularly when using customs which tend to amply any microphonics in cables.
Packaging & Accessories
Our samples came in simple sealed plastic bags so I cannot comment on the quality of the supplied packaging and accessories but from the pictures supplied it does seem to be tastefully done.
The retail packaging is actually a natural pinewood-hinged box with a light grain and the signature Wagnus styling etched onto the top of the lid. It's a fairly sizeable box at 120 mm x 50 mm so not pocketable, more for display, but enough space to fit several cables and your monitors in there.
If you want more pocketability then inside the box Wagnus have supplied a softer black velvet pouch with the logo embroidered in white. It will not provide as much protection but a lot more svelte for everyday use than the wooded display box.
Aside from that, you get specially textured paper tags that double up as your warranty card and also include the specs info for the Zillion Sheep cables.
I am told the originally posted package design is a limited run at 60 boxes and they will switch to a new design and materials once they run out but I am hoping they retain the same core wood build.
Click on page 2 below for performance impressions and pairings