The Advanced ANC 747 is a budget active noise canceling universal single driver monitor. It is priced at $59.99
Disclaimer: The Advanced ANC 747 sent to us for the purposes of this review is a sample and does not have to be returned. Thank you to Advanced for giving us this opportunity.
To read up on other Advanced products reviewed on Headfonics click here.
Note, this review follows our new scoring guidelines for 2020 which you can read up on here.
2017 is swiftly coming to a close and it feels only natural that I would stumble across one of the better IEMs sub-$99 right now…go figure. The audio God's are cruel sometimes.
These $59.99 ANC IEM's by ADVANCED took my breath away. and I am terribly saddened that the Christmas holiday is over and I will have to recommend these for future birthdays or perhaps next Christmas.
Build and Packaging
For $59, I have zero complaints. The exterior of each housing is a thin metal, it doesn't have much heft to it but it feels good despite that.
The ANC mechanism itself is plastic, which is good because it won't yank and pull on the product while you are using it. I'd prefer a solid plastic piece, so I'm pretty happy with that choice. Standard 3.5mm cable and adapter, nothing special at all there.
Form and function are basic but do not intrude at all. This is also good. The IEM comes with a set of 3 different ear tips (9 total) in small, medium and large, a plane adapter, a nice carrying case and a USB charging cable. Keep it simple. This is good stuff!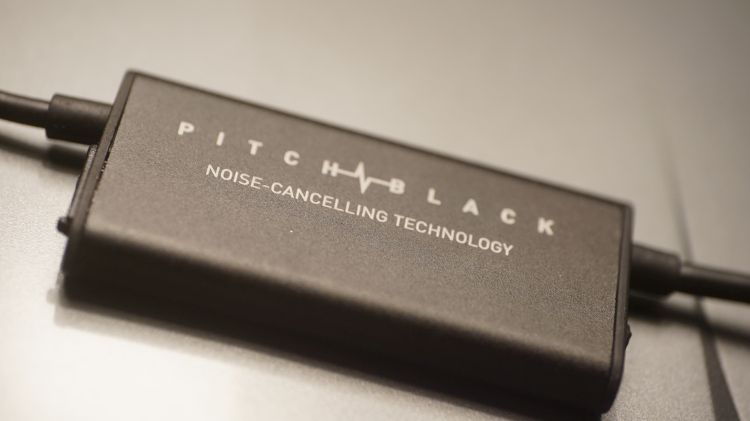 Sound Impressions
Bass – Response
I can declare a 2017 King of responsiveness to bass enhancements for the sub $99 tier. This is the best I have seen all year in this price tier. Other good contenders were the Shozy Hikibi and the 1MORE series IEM's, but no doubt, this 747 is stellar on bass performance.
Drop some off, get a nice linear feel. Add +5dB and enjoy a solid entry-level bass head IEM that does not fault too much at absurd bass levels. I was very surprised to see that ANC mode offers more bass and a nicer, deeper response to high levels of EQ. True, there is some drop off in quality, but not enough to whine about.
The $59 price tag really helps me feel much better. I haven't seen this response type since the older Flare Audio R2A from a few years ago.
Bass Quality
I wouldn't expect it to win any awards, but again, for this price? This is a great commuter product, great for students on the bus who need a fast escape from stresses to and from courses, in route to where ever they are going.
That is going to be a theme in this review, so get used to it. I really feel like this is the perfect EDC which comes with heavy heart and sorrow after just reviewing the Massdrop EDC IEM.
In terms of quality, the product is just good. Tonality is also well into the musical areas with some noticeable bloom and velvet appeal. Meaning, not reference, not accurate. This is a fun sounding IEM.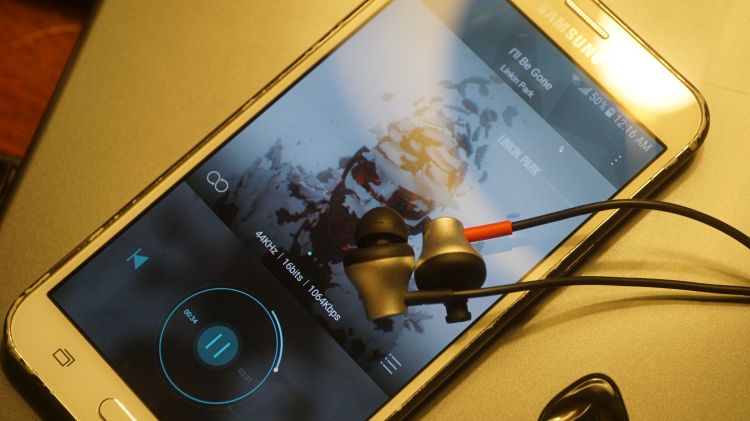 Midrange Vocals
I consider the experience here of a moderate forwardness, not too far or anywhere near recessive, but also not vividly engaging. I am very impressed with the overall fidelity though, again, for the price, it is very good.
The sub $99 tier is not really at all filled with excellent vocal budget headphones, so it is nice to hear one that offers good everything, top to bottom. No, it isn't on par with the R2A, but it is on par with the other all-stars of the tier, or at least, it is fairly close.
Coming from a company I have not heard of before, this is all a happy shock to me. Via my home desktop rig, which is composed of a Feliks Audio Euphoria tube amp/Heron 5 by Airist Audio, the 747 sounds very resolving and very well formed. Overall fidelity is among the top tiers for this price range.
Treble
Probably the best quality the IEM has is the entire top end. If you enjoy sweet and subdued treble that has a pension for sparkle, this is the portable for you. 2017 resulted in a lackluster string of fairly accurate and over overblown treble response products in this tier, so once again, I applaud.
And once again, also, quality and overall fidelity are just good. Tonality is excellent, but the raw quality is a bit grainy, not too much. For $59, this isn't at all a problem. Only critical listeners are going to notice any problematic fidelity issues, which tend to come with older recordings on a not so warm portable source. I can forgive this because the quality is still good, it just isn't as fantastic.
No Slam
There is no potent treble problem here, it does not get painful. The issue is a lack of quantity and sometimes responding to bad recordings in a way I am not fond of. I do wish more were here in a literal sense, but again, what is there is sparkled and very nice to listen to. This is a non-fatiguing product, so those who do not like dynamic impact like myself will enjoy this.
Imaging
Don't expect any wonders out of this IEM, but do expect a coherent, nicely formed stage with hardly anything lacking. It is not a staging titan, but it is more than acceptable for most needs out there.
If you want staging, I'd be looking at the 1More or the Flare IEMs. Stage width and height are good, nothing special. The depth of field and realism factor are also pretty decent, but not going to impress too much.
As with the Beyer T1, the stage is exceptionally well-formed and the allotted space inside the void is very shapely, sexy and sleek. When things are that well set up, you don't really want too much stretch to the experience, well, at least I do not.
I can't speak for you as a consumer and your subjective preferences, but when the imaging void is very good in terms of coherency, my ears don't really scream for width. With that type of a bubble, the intimacy factor is high and that is what I enjoy these days very much.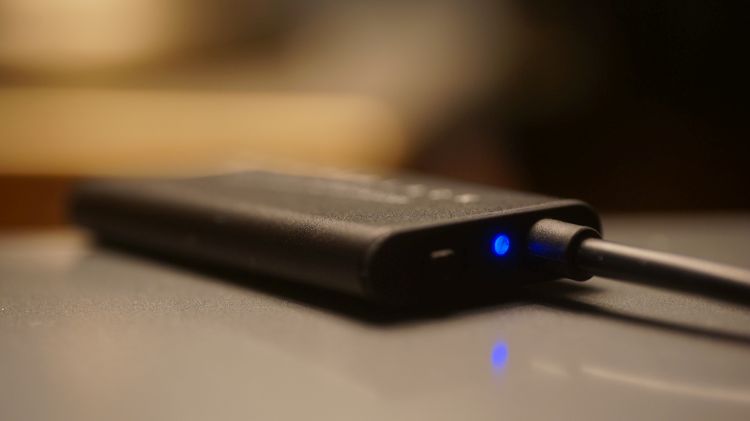 The ANC
Excellent. For sub $99, I totally failed at producing another contender on this level. It is no Bose, of course, but gosh, when that ANC circuit is activated, things take a nice nose dive in the exteriors around you.
My shower, my fan, the portable heater, my cat purring on top of me all pretty much muted. Cars driving by, loud noises, in general, are less muted, of course. Commuters on loud buses are going to love this, as the bus I recently took while testing these out was almost entirely silenced. I didn't hear much of the engine and whine under me, I could only feel the vibrations.
This is good ANC, and as mentioned before, seems to force more bass bloom and forwardness in the experience overall. Shame the experience isn't stock that way without it active. There is a bit of a volume boost as well and sometimes when the power is depleted, I get a sudden beep noise that is startling. Outside of that, I am rating this nicely.
Ground Noise
Through my tube amps, I am hearing more hum and noise than I feel comfortable with, all of which doesn't happen in solid states at all. I've found it to have a small issue with noise during silent parts of a track while being played through tube amps, such as my Feliks Audio Elise or Euphoria.
I do not hear any noise when playing through my portable devices, such as my Samsung J7, Echobox or Plenue M from Cowon. Still, with solid-state amps, if you are using this IEM with a desktop amp, you'll hear solid silence and will avoid a hum that seems to be sensitively picked up by these IEM's in general.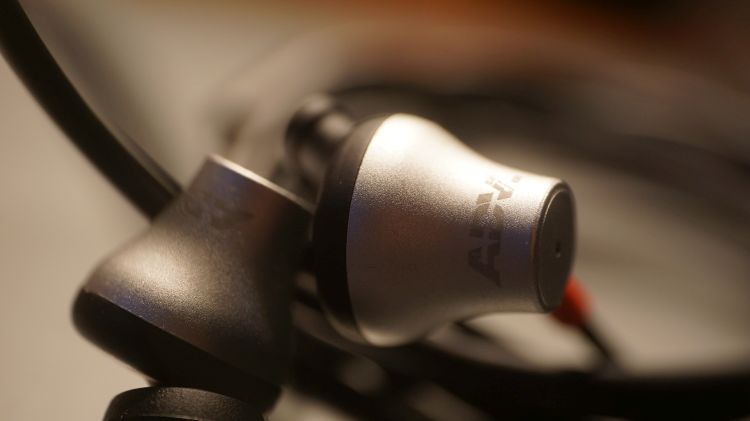 Our Verdict
Well, darn. These are very good IEM's! I've been using them often during my travels and around the house, enjoying their musical appeal. I will certainly recommend them. I believe they are very juicy and nicely responsive on the bottom end, they also have a good treble presentation that I find sparkled and pleasant to listen to.
The ANC lasts about 9 hours for me and I do enjoy the muted flavor it puts out. Drowning out the world is always nice when it is safe to do it. College students, frequent travelers, and entry-level bass enthusiasts will enjoy this.
Great job, ADVANCED. You have a very nice, budget-friendly earbud. I hope you take the steps to make much more expensive gear in the future, I would love to see an audiophile-grade IEM attempt sometime down the line.
Technical Specifications
Driver unit: Pitch Black 13mm single dynamic driver
Impedance 16 Ohm+/-15%
Sensitivity 90dB+/-3dB at 1kHz
Frequency response 20Hz – 20kHz
Noise cancellation 25dB+/-3dB
NC frequency range 40Hz – 1kHz
Working time Up to 10 hours
Charging time 1 hour
Rated power 10mW
Input port MicroUSB port
Cord length 1.2m
Plug 3.5mm gold plated